This is a big week for Continental Tire as the next round of the IMSA WeatherTech SportsCar Championship beckons at Sebring International Raceway.
The manufacturer's new Prototype class tire debuts for the WeatherTech Championship in the Mobil 1 Twelve Hours of Sebring. Meanwhile, the new-look IMSA Prototype Challenge presented by Mazda series premieres the LMP3 class of competition, which along with the existing Mazda Prototype Lites (the former L1 cars) will also run on Continental Tires.
Add in the fact the company has recently launched the ExtremeContactTM Sport (formally confirmed at Daytona), which was tested and developed by five active IMSA drivers (Joao Barbosa, Ryan Dalziel, Ozz Negri, Lawson Aschenbach, Andy Lally) and what's already a big week for Continental Tire only gets bigger at Sebring this week.
Tackling these elements one-by-one, let's look ahead to what figures to be an important week:
THE NEW PROTOTYPE TIRE
The chance to start from square one after three years of the combined Daytona Prototype/old LMP2 platform to a new base 2017 LMP2 chassis with Daytona Prototype international (DPi) car for the Prototype class was a benefit for Continental.
In layman's terms, this balancing act from a tire standpoint was a tough one before this year. The DPs, heavier and more powerful, could get heat in their tires faster but they'd also go off quicker over the course of a stint. The P2s, lighter and less powerful, would take longer to come up to temperature but could theoretically go longer in a stint.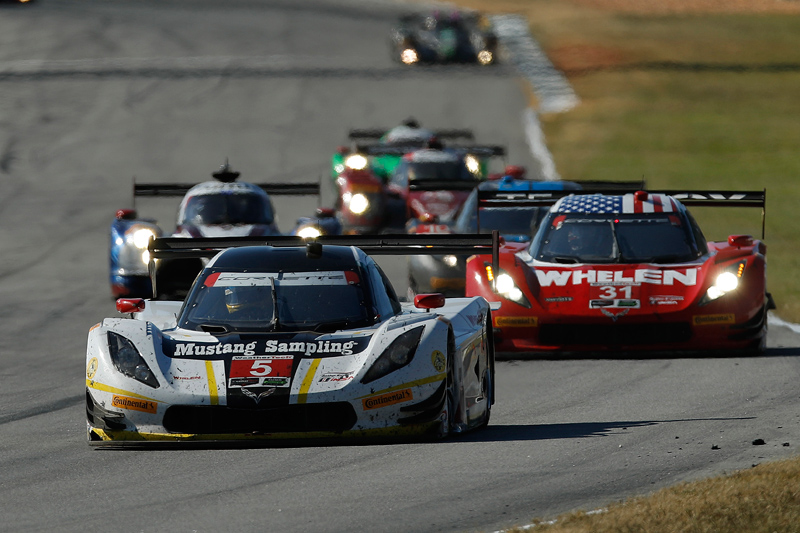 Now, with a singular Prototype tire, which debuts at Sebring since Daytona requires Continental's lone run of the Gold branded tire for the year, the task is made easier for Continental to have a platform that brings the tire more into alignment with a single base chassis.
"It's nice to have one car rather than two diametrically different cars in the past, because the LMP2 and DPi car have a lot of characteristics we like to see," John DeSalle, president, Hoosier Racing Tire Corporation, told NBC Sports. "With the downforce reasonably light, and with the reasonable amount of horsepower, we specifically do it for that car.
"Because you had the Daytona Prototype and LMP2 cars, they were so different, we had a compromise of a tire. It was designed to withstand the abuse of a DP, but also get sufficient enough performance for P2. Now with one prototype car, the tire has been refined to provide a much higher level of performance longitudinally, to turn and brake at the same time. We're very happy with tread wear. Daytona is different from the other tracks. One's Gold (branded), and one's Black. The Daytona tire is designed to withstand the load of banking. The new tire, you'll see starting at Sebring."
The testing process for the new tire began last year, although the task was made a bit more difficult by the fact the new DPis didn't premiere until the fall before their formal unveils began in November. The stillborn HPD ARX-04b, a 2015-spec LMP2 car which raced only once at the 2015 Rolex 24 at Daytona before the Tequila Patron ESM team parked it for an older HPD and later a Ligier JS P2 chassis, then became available as an unexpected test mule.
"Comprehensively, we didn't have any DPi cars to test… it wasn't until Putnam Park (in Indianapolis) on Labor Day Monday when we did our first test with a DPi," explained Bruce Foss, Business Unit Manager, Circuit Racing Tires, Hoosier Racing Tire Corp.
"But we did the development on the HPD car with Ozz Negri at NOLA, Atlanta. That tire has a 650mm front tire. They converted, so it would accept the new 680 size. We did as much as we could with those cars. But we didn't want to get off on a tangent, although it wasn't much different as it worked out."
By the time the DPis were up and running – the No. 10 Konica Minolta Cadillac DPi-V.R was first out with the new tire in the fall – the new tire clicked almost immediately. Foss explained the rest of the test process, which also included earlier testing at Sebring in late 2016.
"We got aggressive with Wayne Taylor… they did most of the initial testing," Foss said. "Action Express got their Dallaras. We did some testing with Mazda, Riley Multimatic, but it's all lined up fine. Oreca did their running at Sebring with Rebellion. There's just as much learning for the cars, if not more, than there is with the tires. It all goes hand in hand. Those guys know enough about that tire from previous years where they can focus on the car setup. I think when we get to the road course, we'll see these cars really go fast."
Recent testing signs were positive of that point. At the late February official IMSA Sebring test, the fastest Cadillac was nearly two seconds quicker on the new tire (1:49.600 by Jordan Taylor) than last year's pole time, a 1:51.152 by Olivier Pla 2016-spec Ligier JS P2 Honda on the old tire.
Expect times to be quicker than the old pole times as the year goes on, thanks to the concerted efforts of the new prototypes and the new tire.
LMP3's STATESIDE DEBUT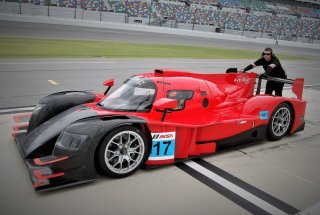 There's more expected interest in the new IMSA Prototype Challenge presented by Mazda series this year, as the LMP3 chassis (six homologated constructors are Ginetta, Ligier, ADESS AG, Dome, Norma and Riley Technologies) makes its debut alongside the previous generation Mazda-powered Élan DP02 cars. Both classes of cars will run on tires specifically designed by Continental.
Testing took place there again in the fall, also at Sebring. Foss explained how that went according to plan. The base tire for LMP3 in Europe was constructed by Michelin, while the MPC cars used to run on Cooper Tires.
"We accomplished all our goals," Foss said. :Our target was that we wanted to duplicate the Michelin LMP3 and Cooper on Lites car, and to make the transition pretty seamless for those guys. We ran 200 miles on a set of LMP3 tires, and they didn't really fall off. It was all good. The Lites tires were very comparable to the Cooper, if not a little better."
ExtremeContactTM Sport's LAUNCH AND ACTIVATION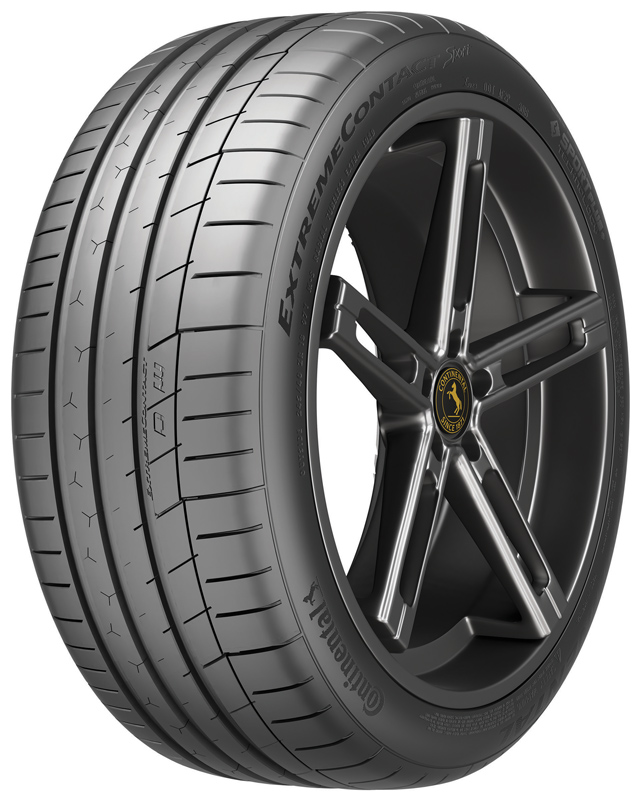 Taking five different driving styles and preferences to then create a street tire for passengers isn't something that's done often. In fact, Continental took a big step forward by entrusting the quintet of IMSA drivers to do just, as one of the first tire manufacturers with which to do so.
But with the five drivers picked, with the combination of fun they had doing it and the input they provided for Continental engineers, Continental couldn't have been happier with the launch of the ExtremeContactTM Sport.
"We took our knowledge from the track to the street in a whole new way with the ExtremeContactTM Sport," Travis Roffler, director of marketing for Continental Tire, said at Daytona for the Rolex 24 at Daytona. "We chose five of the best sports car drivers in the world to help deliver the performance driving enthusiasts demand in a tire. These drivers pushed our tires to the limits to help develop a tire that includes superb dry handling while not sacrificing any of Continental's award-winning performance in the wet. This summer tire is ideal for sports cars and sport and luxury vehicles."
The drivers, naturally, weighed in as well.
"Usually we look for performance but there's other aspects that come with developing a street tire," said Joao Barbosa, who shares the No. 5 Mustang Sampling Racing Cadillac DPi-V.R with Christian Fittipaldi in Prototype.
"There were tires we would have picked that would have been the qualifying tire… they would have had a lot of lawsuits," joked Ryan Dalziel, who shares the No. 2 Tequila Patron ESM Nissan Onroak DPi with Scott Sharp, also in Prototype.
"I'm grateful to be a part of this… it's big thanks to Continental for having the trust in us to do this," added Lawson Aschenbach, who drives the No. 57 Stevenson Motorsports Audi R8 LMS with Andrew Davis in GT Daytona. "We like to go fast and like to destroy tires. I'm so happy with how the tire came out."
Barbosa and Ozz Negri were quick to thank Andy Lally for his input as well. Negri and Lally are split between the Nos. 86 and 93 Michael Shank Racing Acura NSX GT3s in GTD; Negri co-drives with Jeff Segal and Lally with Katherine Legge.
You can see a video Continental Tire put together of the drivers helping to design the tires, below.
It all adds up to a big week ahead for Continental. And this is before we also note there's the Continental Tire SportsCar Challenge second round of the season at Sebring, as well.