There were a lot of new things about the 1998 season of the old CART FedEx Championship Series. FedEx was replacing PPG as the series' title sponsor. Team Penske, off a lackluster second half of the 1997 season, debuted a radical PC-27 chassis that was unlike any car on the grid. The series visited two new venues: Twin Ring Motegi in Japan (an IndyCar mainstay until 2011), a street circuit in Houston, Texas (multiple configurations were used and it rotated in and out of the schedule until IndyCar's last visit in 2014).
Brazil, at the Emerson Fittipaldi Speedway at the Autódromo Internacional Nelson Piquet, was still on the schedule for the vast number of Brazilians in the field. And, somewhat obscurely at the time, a pair of young Brazilians graduated from Indy Lights to make their IndyCar debuts at the revised Homestead-Miami Speedway. Their names were Tony Kanaan and Helio Castroneves.
Twenty seasons later, to kick off the 2017 Verizon IndyCar Series season, Castroneves went from 16th to sixth while Kanaan fell from sixth to 12th in the season-opening Firestone Grand Prix of St. Petersburg.
In 1998, each driver began his IndyCar career with a literal bang as both drivers crashed out of their debuts. Kanaan rebounded to finish ninth in the championship that year, the best of the rookies, and claimed his first career win the following year at the Michigan 500.
Castroneves, meanwhile, struggled to find his footing, despite showing impressive speed on multiple occasions. He only scored two podiums and didn't finish higher than 15th in the championship during his first two years of big-league open wheel racing.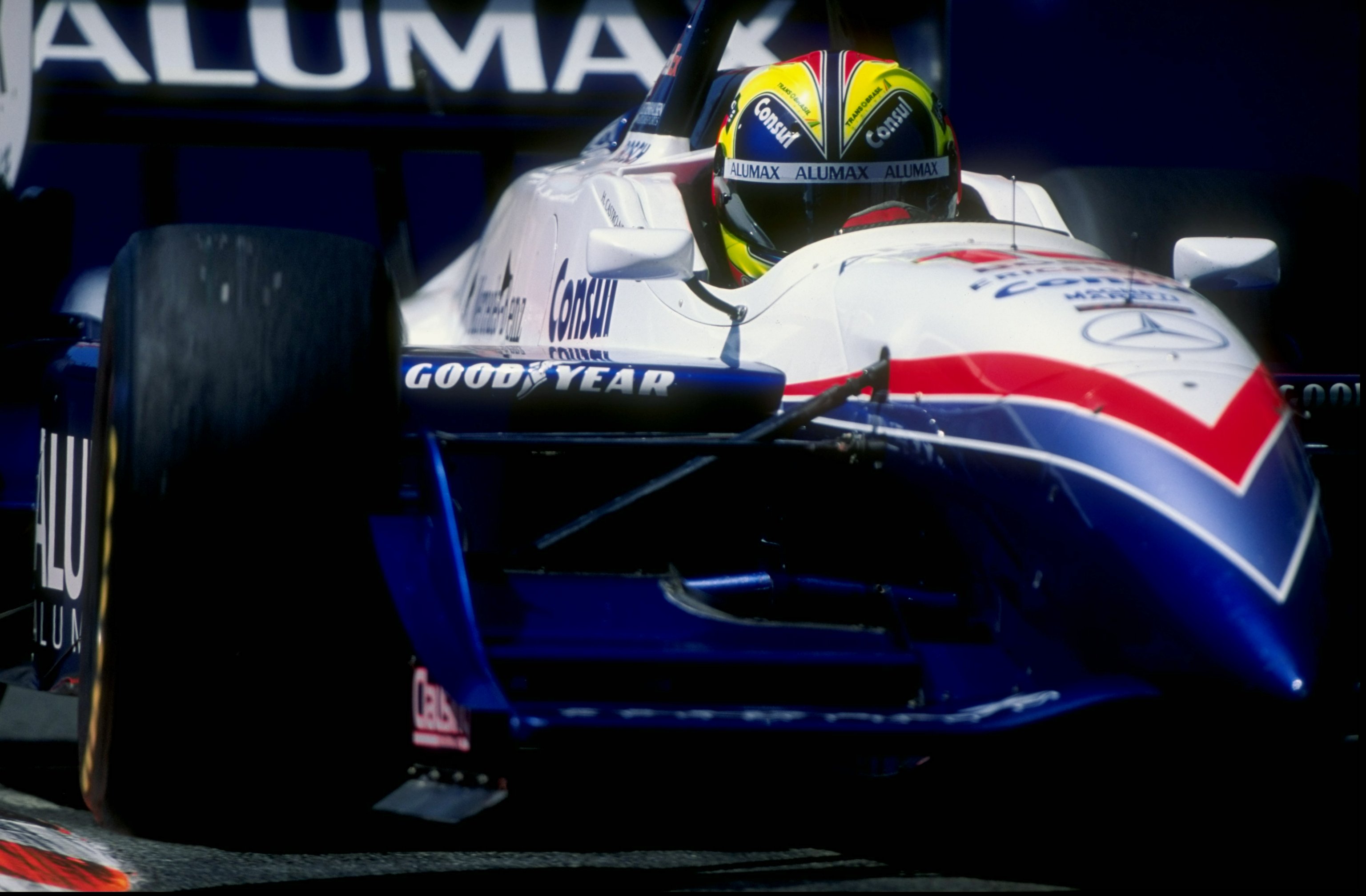 His career was so early in its infancy he still had a hyphen between Castro and Neves, which led to inadvertently being misidentified as "Helio Neves" during the early part of his '98 season; that forced him to clarify his name.
However, both of their careers would take off after the new millennium began. Castroneves immediately became a front-runner after signing with Team Penske for the 2000 season. Kanaan experienced inconsistent success with the fledgling Mo Nunn Racing team between 2000 and 2002, but signing with Andretti Green Racing in 2003 gave him the chance to shine.
From 2003 onward, both drivers became two of the greatest and most popular IndyCar drivers in the sport's modern history. To date, Castroneves has racked up 23 wins, 38 poles, including four for the Indianapolis 500, and three "500" race victories. Kanaan has amassed 17 wins, 15 poles, and an Indianapolis 500 triumph of his own. He has also claimed an overall victory at the Rolex 24 At Daytona.
Both are now in their 40s (Kanaan turned 42 in December, while Castroneves will turn 42 in May). But, neither is showing signs of slowing down. "In my mind, I'm still very young. I take care of myself a lot. I think I'm still in the game," Kanaan asserted during the Firestone Grand Prix of St. Petersburg weekend.
Castroneves, similarly, maintains that he and Team Penske are still very much on the same page. "I felt at home," he told NBC Sports regarding the relationship with the team. "It's great we have the same ideas and goals of what to do. I still have the same goals to be honest."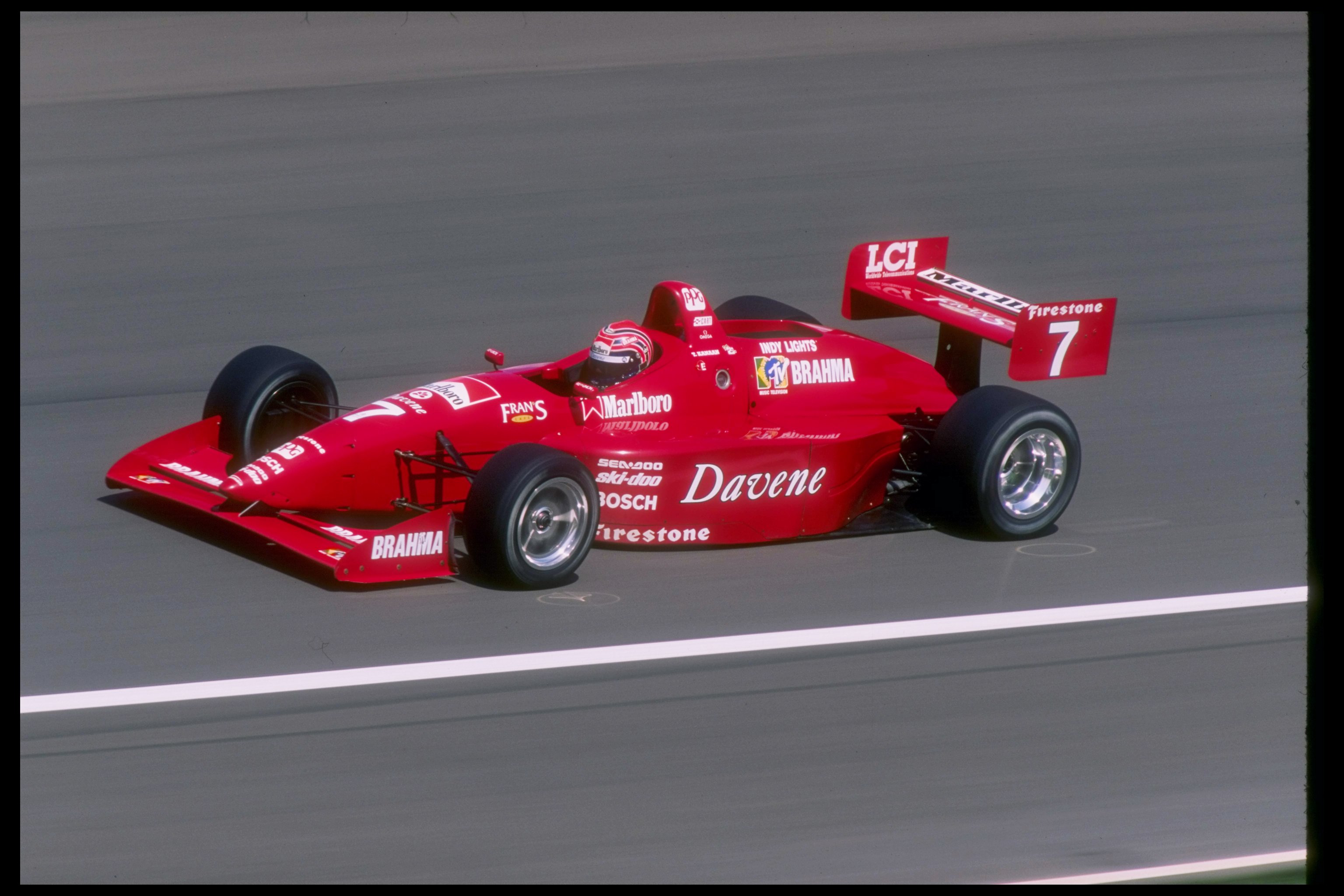 The two have clashed on the race track on several occasions, their rivalry getting so intense that they didn't speak to each other at various times. However, Kanaan detailed that their best battle came during the 1997 Indy Lights season.
"That was 'make it or break it' for us," he said of their championship fight, which Kanaan won by a scant four points. "We actually got told that year that whoever won the championship was going to get a chance in IndyCar. At the time, in our heads, it was only going to be one of us. And we were going head-to-head."
Each has also experienced their own evolutions in the sport. For Castroneves, his experience with Team Penske has seen him work with seven different full-time teammates (more if you include injury fill-ins such as Alex Barron and Max Papis). As he told NBC Sports, Castroneves enjoys working with different drivers and thrives on the data they gather together.
"Moving from Gil de Ferran's style, Sam Hornish, Ryan (Briscoe) to Will (Power), Simon (Pagenaud)… imagine the amount of data and experience I have collected with all these guys! I'm able to adapt really well to these circumstances," he said of his relationships with his variety of teammates.
For Kanaan, the biggest evolution he notices comes in the preparation young drivers get on their way up the open wheel ladder. "The young generation, with the evolution they're getting, they're wired a little bit different than the older guys. Now with the rookie tests, teams have a chance to test a driver if they want to, which didn't happen even in my days. Back in the day, I never tested an IndyCar until after I won an Indy Lights championship!"
With Castroneves finishing third and Kanaan seventh in the 2016 Verizon IndyCar Series championship, neither appears to be slowing down.