Following a bumpy start to life back with Honda in 2015, McLaren came on leaps and bounds through the 2016 Formula 1 season, ending the year a solid sixth in the constructors' championship.
While it remains far-off where McLaren wants (and, some may say, deserves) to be, the result marked a significant step forward after a troublesome period.
So entering 2017, will be upward trend continue? Or was it the rise before a fall?
DRIVERS
2. Stoffel Vandoorne (Belgium)
14. Fernando Alonso (Spain)
CAR
McLaren MCL32
ENGINE
Honda RA617H
TEAM CHIEFS
Zak Brown (executive director)
Jonathan Neale (chief operating officer)
Eric Boullier (racing director)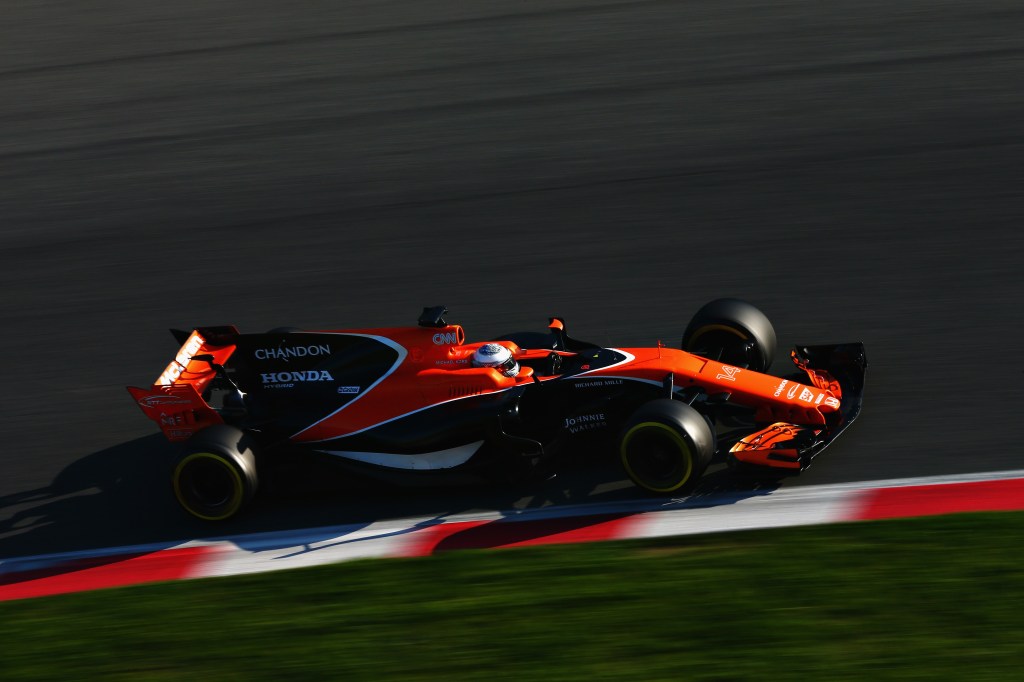 What went right in 2016: The misery of 2015 was avoided, which was a big check-mark for McLaren. While Fernando Alonso and Jenson Button were unable to hassle the front-runners, both regularly appeared in the lower-reaches of the top 10. Alonso in particular squeezed all he could out of the car, putting in some mighty displays. It was a year of big progress for the team.
What went wrong in 2016: It still wasn't where McLaren and Honda expected to be in year two. McLaren isn't a team that should be consigned to P7 at best; it should be fighting for world titles year after year. The internal struggles may have affected things, but they eventually came to a head with Ron Dennis departing at the end of the campaign. 2017 marks the start of a very new era for McLaren.
What's changed for 2017: As mentioned, Ron Dennis is no longer in charge, with American businessman Zak Brown instead taking the helm. Stoffel Vandoorne will get his big break in F1 after replacing Jenson Button, who has most likely made his final F1 start. The Honda power unit has changed layout (more on that later) as the Japanese manufacturer looks to make some big gains. And most obviously, the car is bright orange. Yep, the Dennis-ian era is well and truly over.
What they'll look to accomplish in 2017: McLaren would have you think that it is aiming to fight at the front of the field and rediscover its past glories in 2017. The reality is a long way away from that. Trouble through pre-season testing with the Honda power unit left both Alonso and Vandoorne on the sidelines time and time again. Right now, McLaren would happily take a repeat of last year. Sixth in the constructors' may be the best it can hope for.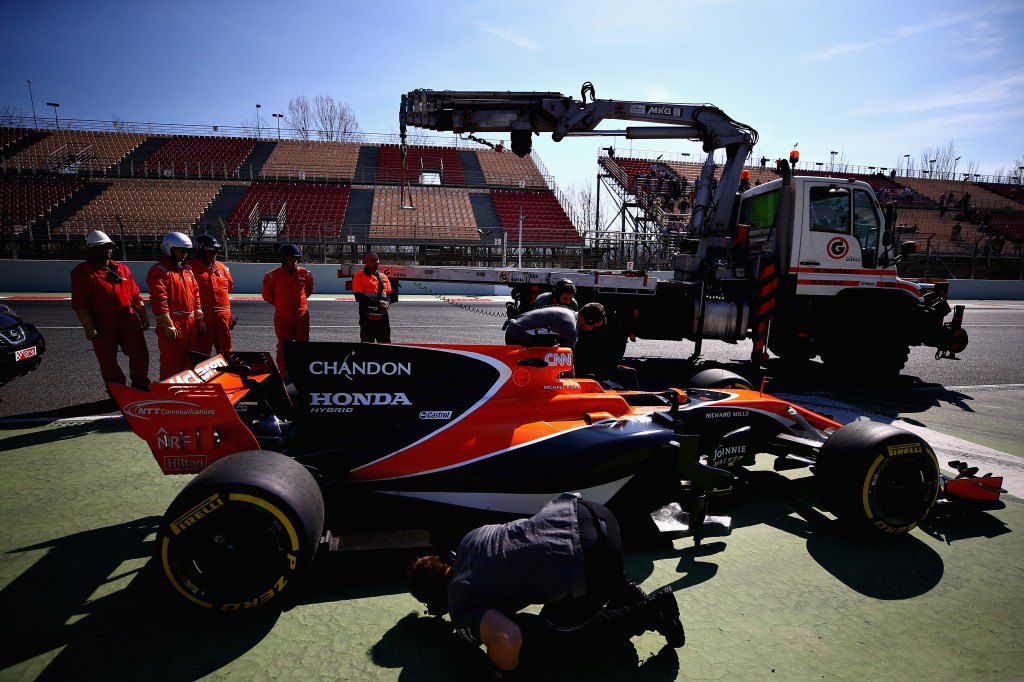 MST PREDICTIONS
Luke Smith: The first time I went to the McLaren Technology Center, I left asking myself how the team doesn't win every single race. As a facility, it is spotless. The team looked to run in a superb fashion. And yet here we are, at the start of another season, and McLaren looks marooned. Honda's plight has only deepened over the winter, with the change in power unit layout to try and mirror Mercedes' offering backfiring. This year, I don't see things getting any better. Alonso will drag the car kicking, screaming and spluttering to a few great results – by great I mean fifth at best, say – and Vandoorne will impress. But in the end, McLaren will end up worse off in the final standings than last year. How much longer can this go on?
Tony DiZinno: Oy. Launch day beckoned with excitement, anticipation, and a return to orange. The only concern that day was that it wasn't the original McLaren orange. But suddenly weeks later, that lack of recapturing the original is manifested in the actual car. Whereas this isn't the old orange McLaren color, this also isn't the old McLaren-Honda that was a race winner or championship contender. An utter nightmare of a test season has brought the word "crisis" into play and for a team that needs this year as that next step forward, a huge step back could have severe consequences. You desperately want McLaren-Honda to be good… but is it really attainable?
Kyle Lavigne: Simply put: McLaren Honda had an awful outing during pre-season testing, with five of their eight days limited due to various mechanical ailments. After making progress with last year's car, and its Honda power unit, both pieces have regressed mightily. Fernando Alonso was very vocal about their struggles, detailing that the car is both slow and unreliable. Rookie teammate Stoffel Vandoorne has indicated that the Australian Grand Prix will essentially be a test session. It is incredibly disappointing to see a team with so much history and accolades struggle so badly. Nevertheless, things do not look good for the Woking outfit and it's very possible they could finish last in the championship, although you hope they don't.