The start of the new Formula 1 season is almost upon us, with Sunday's Australian Grand Prix marking the beginning of a fresh era for the sport.
Gone is long-standing CEO Bernie Ecclestone. Gone is World Champion Nico Rosberg. Gone are the old regulations. In comes Liberty Media, some young blood for the grid and a push for more aggressive-looking and faster cars.
2017 will be a big year for F1, be it for better or for worse, so here are five storylines that are set to define the season to come.
THE LAND OF LIBERTY
One of the biggest storylines that dominated the offseason was the takeover of F1 by Liberty Media, completed in January. Liberty announced last September that its offer to acquire the sport had been accepted as part of an $8 billion deal, with American executive Chase Carey becoming F1's new chairman.
When the takeover was completed two months ago, Carey moved quickly to invoke change. Bernie Ecclestone's reign as F1's ringmaster came to an end, with Carey wanting to fully capitalize on the potential of the sport. Ecclestone had been expected to continue as CEO for another three years; he was gone in a matter of months, instead being given the honorary role of 'chairman emeritus.'
Quite what Liberty's takeover means for F1 remains unclear. Much has been said about a possible expansion in the United States and other key markets, with as many as 25 races in a year also being speculated. Most expect a change in approach to online media and a general 'getting with the times'.
Perhaps the bigger question lies in how the political landscape of F1 will change. The current commercial agreements run to 2020, making any widespread change before then difficult to invoke. The F1 Strategy Group remains a strong body, yet with new sporting managing director Ross Brawn pushing for a more progressive, forward-thinking future and approach to racing, the self-interest fostered by its members may be hard to maintain.
The winds of change are blowing in F1. Liberty will be keen to leave an impression on the sport immediately, yet after so many years under Ecclestone, one of the biggest storylines this year will be how it adapts to the new regime.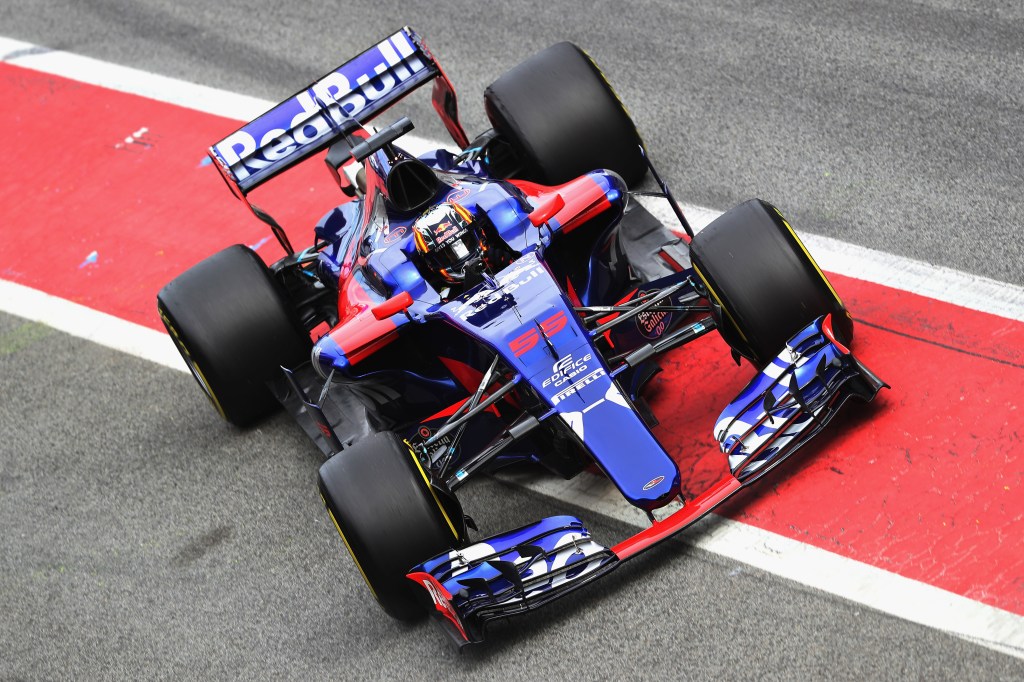 TECHNICAL REVOLUTION
F1 may be enjoyed a sizable change behind the scenes, but it will also be very different visually in 2017. Following the first stanza of the V6 turbo era, the sport has changed direction following the introduction of a set of very new technical regulations for the forthcoming campaign.
A greater focus on aerodynamics and an increase in downforce combined with the introduction of new, wider tires courtesy of supplier Pirelli all adds up to an expected five-second gain on lap times from 2015. That was the target – one that was easily met through pre-season testing.
As with any regulation change, all teams have an opportunity to break free of the shackles of the 2014-2016 status quo in F1 that went largely unchanged. Much as Brawn did in 2009 and Mercedes did in 2014, teams have the chance to steal a march on their competitors. The somewhat predictable nature of F1 in recent years is not guaranteed to remain in 2017.
The pecking order and championship battle is something that warrants its own storyline; the bigger picture here is what the wider impact of F1's new regulations will be. The goal is to make F1 'sexy' again, and if testing is anything to go by, the technical revolution has been a positive one. Concerns remain about the amount of overtaking that will be possible given the increased levels of downforce, but three things are for certain: the cars are faster, more exciting to watch and more exciting to drive.
And that is a very good thing indeed for F1 as it looks to recover from a few patchy years of competition and constant regulatory change.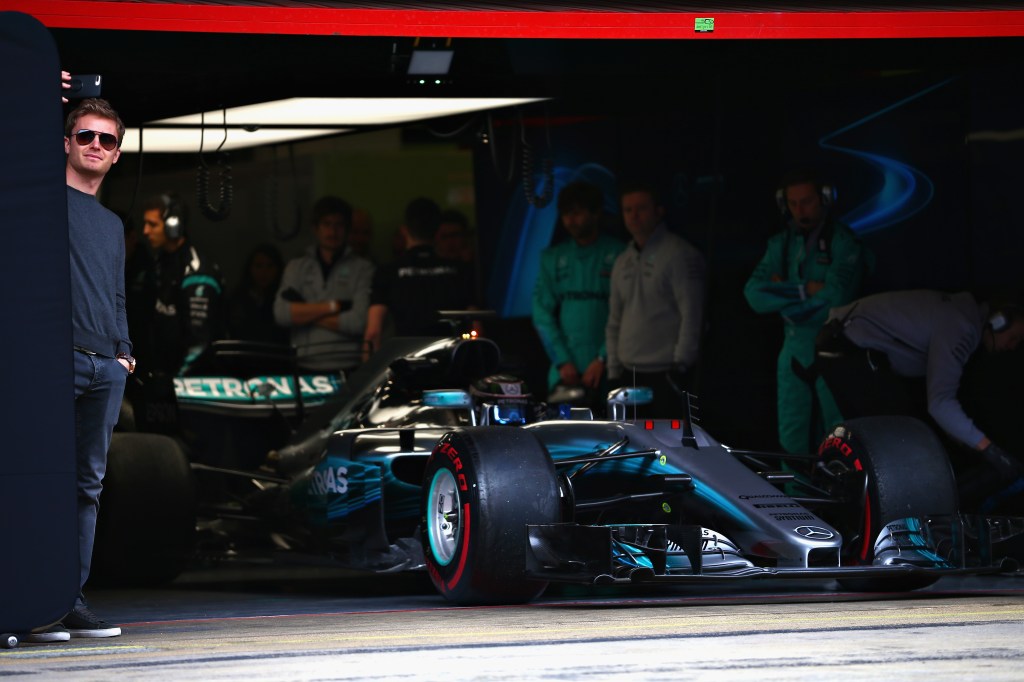 A SPORT WITHOUT ITS CHAMPION
If Liberty's takeover of F1 was the story to end the offseason, then Nico Rosberg's sensational retirement lit the fuse to start a busy, breathless winter. Nobody saw it coming: he announced it out of the blue the morning before receiving his championship trophy, a mere five days after clinching his maiden crown under the lights in Abu Dhabi for Mercedes.
F1 has not raced without its champion since 1994, when Alain Prost made good on his plan to retire after racing for Williams in 1993 when he romped to the title. While it may seem like a bad thing for F1, Rosberg was hardly the sport's most visible figure during his 11-season stint. If it was Lewis Hamilton or Sebastian Vettel absent from the grid, that'd be a bigger loss to the sport.
It does, however, create a curious situation where we are guaranteed a fresh champion this year. Hamilton enters the year as the overwhelming favorite for the drivers' crown, given his form last year with Mercedes and agonizing title defeat that some attribute to bad luck rather than reduced skill compared to Rosberg. But if Vettel or Daniel Ricciardo get the right car underneath them, particularly in the wake of the regulation changes, then there could be an open fight for the title.
The removal of the champion's confidence gives this title race a unique dynamic. The likes of Hamilton, Vettel, Ricciardo and Rosberg's replacement, Valtteri Bottas, all start this year as equals. Nobody has the right to race with the No. 1 on their car this year.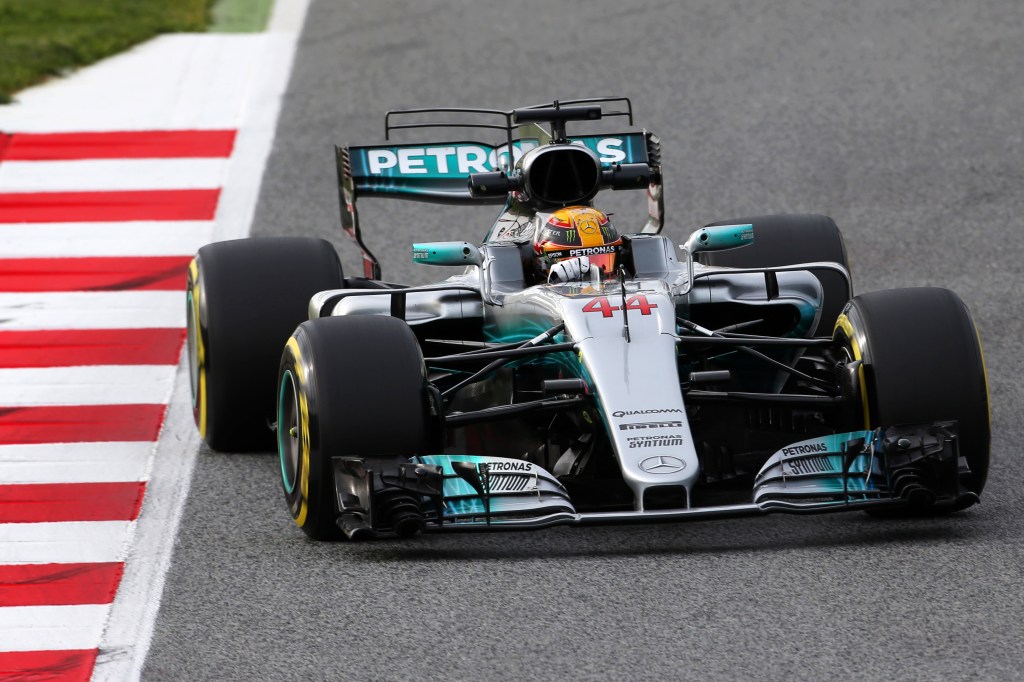 CAN ANYONE BEAT MERCEDES?
The shift in the technical regulations may have opened up an opportunity for the chasing pack to cut the gap to Mercedes, yet few are expecting the Silver Arrows to capitulate and squander their advantage from round one.
Engine quality and power – the backbone for Mercedes' success in recent years – remains a key focus in the regulations this year, while the W08 car appears strong in a number of other areas. Testing saw Hamilton and Bottas produce some impressive times, pointing towards another title bid.
Yet Mercedes was not the fastest team in testing. That honor instead went to Ferrari. Now without a championship in nine seasons, the Scuderia was left reeling last year when it failed to win a single grand prix. A couple of opportunities for victory were squandered, and when Mercedes truly dropped the ball, it was Red Bull who capitalized, not Ferrari.
The signs coming out of Maranello for 2017 are good. Raikkonen set a blistering pace in the Barcelona test running, with Vettel also looking strong. On-track, the SF70H car looks like a noticeable step up on its predecessor, offering the drivers confidence. Come Sunday in Melbourne, it could be a two-team race at the front.
Or even three. Red Bull was far more understated through testing, but is set to introduce a raft of aero updates come Melbourne for the RB13 car. Technical guru Adrian Newey is said to have his mojo back, and with the regulations favoring aerodynamic performance – an area Red Bull is traditionally strong in – much more this season, things are looking positive for Red Bull.
Some in the paddock believe that the 'big three' could be over a second clear of the rest of the pack even at this early stage. How the field jostles through 2017 will be fascinating. It's an all-out arms race from here on in.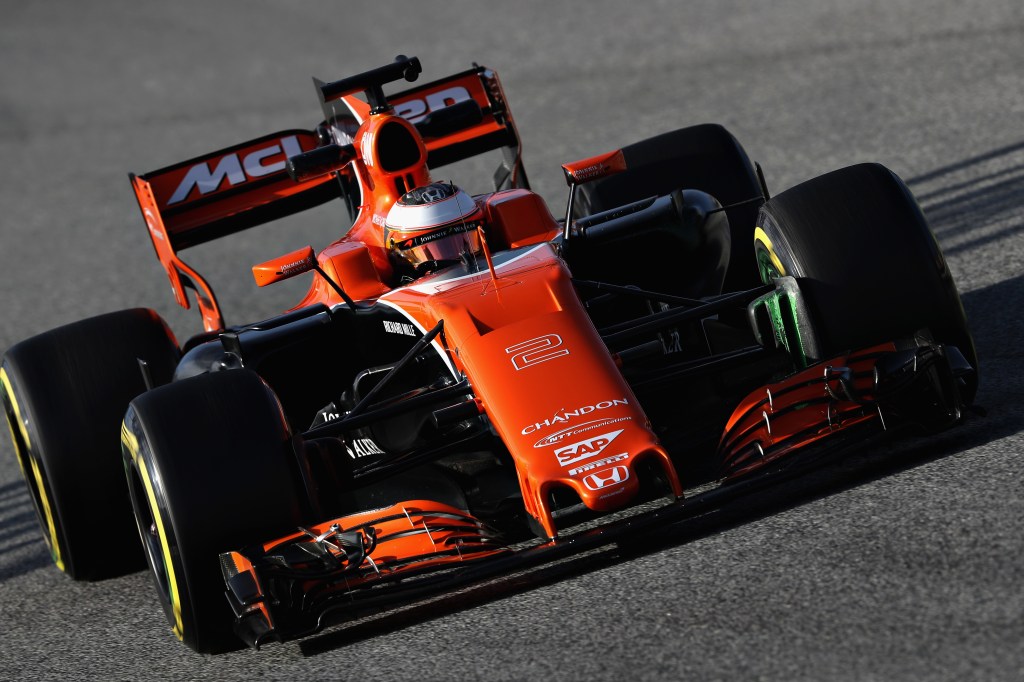 THE NEW GENERATION
The start of the season in Australia ordinarily heralds the arrival of a number of rookies, yet in Australia, there will be just one.
Lance Stroll will make his F1 debut on Sunday, becoming the second-youngest starter in the history of the sport (Max Verstappen being the youngest). The Canadian driver won the Formula 3 title last year in record-breaking fashion before embarking on an intensive private testing program, trying out the 2014-spec Williams all over the world, racking up multiple seasons' worth of mileage. He is perhaps the best-prepared F1 rookie in years.
Two more drivers will be starting their first full seasons in F1. Stoffel Vandoorne finally gets his chance to impress for McLaren, having replaced Jenson Button after spending a year in Super Formula following his magnficent GP2 title win in 2015. Vandoorne is seen to be one of F1's future superstars, making his first year on the grid a big storyline. He made his first F1 start in Bahrain last year, deputizing for the injured Fernando Alonso, and was quietly impressive. Quite whether the McLaren-Honda MCL32 will be up to the task of letting the Belgian display his true talent remains to be seen.
Esteban Ocon will also be on the grid for the first time in Australia. The Mercedes junior made his debut in Belgium last year for backmarker Manor, and put in a string of impressive displays that prompted Force India to hire him as a replacement for Nico Hulkenberg following the German's move to Renault. Ocon won the F3 title ahead of Verstappen – F1's golden boy – in 2014 and has been quick at every step of his career. Now in an upper-midfield car, Ocon will be pushing to stand out as F1's top rookie this year.
All three form part of a bright new generation for F1. Throw in the likes of Verstappen, Bottas, Carlos Sainz Jr., Kevin Magnussen and Pascal Wehrlein, and you can see why the future is very bright for the sport.
—
The new F1 season begins across NBC Sports Group this weekend with the Australian Grand Prix. For full broadcasting details, click here.