NASCAR team co-owner Gene Haas took his eponymous Formula 1 operation onto the grid last year amid an air of skepticism in the paddock.
In an era where new teams in F1 just weren't a thing, to spring up an operation from thin air – and, admittedly, a good slice of investment – was a tough task that most would shy away from.
Yet Haas and his team produced one of the finest debut campaigns in the history of F1. While form was patchy through the year, there were some big, big highlights, and the charge to eighth in the constructors' championship was beyond the expectation of most.
DRIVERS
8. Romain Grosjean (France)
20. Kevin Magnussen (Denmark)
CAR
Haas VF-17
ENGINE
Ferrari 062
TEAM CHIEFS
Gene Haas (team founder/owner)
Guenther Steiner (team principal)
What went right in 2016: A good deal. Few expected Haas to score points on debut, if at all through its first year, but it finished P6 at the first attempt with Romain Grosjean in Australia. Grosjean followed it up with a fifth-place finish in Bahrain, acting as a huge result. To have not only beaten F1's backmarkers but also a manufacturer of Renault's magnitude proved that Haas has done things the right way upon entering F1. The myths about new teams have been busted.
What went wrong in 2016: It wasn't all sunshine and rainbows for Haas. The team still only scored points on five occasions. Esteban Gutierrez didn't score any. Brake issues blighted the VF-16 car for the entire season. Operational issues still slipped in. The exit of strategist guru Ruth Buscombe – largely responsible for Grosjean's results in the opening two rounds – was a massive setback for Haas. By the end of the year, Haas didn't look like a threat to the midfield runners.
What's changed for 2017: Kevin Magnussen has arrived from Renault to replace Gutierrez, eager for a chance to prove himself after some tough years in F1. Otherwise, things are pretty similar at Haas.
What they'll look to accomplish in 2017: Building on its 29-point haul from 2016 should be the first target. With the arrival of Magnussen, a driver who has proven himself in junior series, Haas is looking to double its tally. A 60-plus point haul should be enough to give the team at least one more place in the standings. The top five is still a way off for Haas, partiucuarly with its brake problems still a nuisance. But the bottom line is that so long as the team avoids second-season-syndrome and doesn't drop like a stone, it'll be proof that Haas is 'not just another new F1 team'.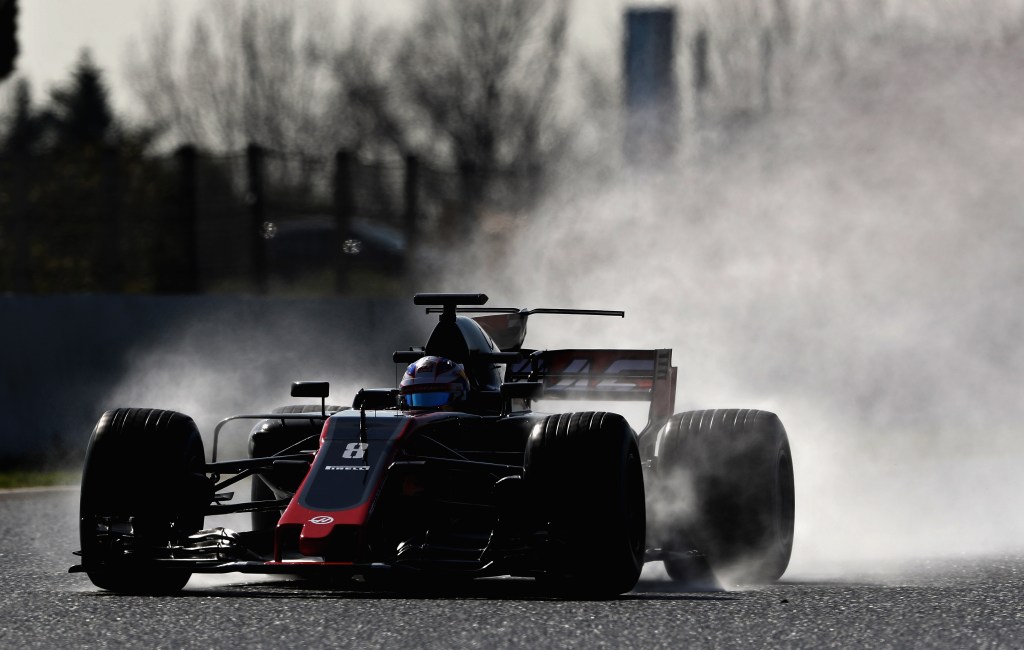 MST PREDICTIONS
Luke Smith: Haas had a funny debut season in F1. While it was massively impressive in Australia and Bahrain, the remainder of the campaign lacked the same kind of gusto. So for that reason, I'm uneasy about getting too giddy about what the team can do this year. Grosjean and Magnussen offer a mix of great talent and experience, and could be a potent partnership. If Haas can get on top of the brake issues, then it may be in good stead to score regular points this year – but that is a big if…
Tony DiZinno: The tidy looking VF-17 chassis needs more points finishes in a second year and has to avoid the dreaded sophomore slump. The blessing and curse for Haas 2017 is that there are high expectations; last year they overachieved out of the gate and set sail for the rest of the year, but inevitably hit the pitfalls that make it hard to sustain success. If the braking issues can be sorted, the reliability should be there for Romain Grosjean and new recruit Kevin Magnussen to score consistent points finishes.
Kyle Lavigne:  The VF17 appears quick enough to score points, but the question of reliability remains, particularly in regards to brake issues that continue to plague the team's efforts. Grosjean in fact experienced brake problems on the final day of testing that sent him into a gravel trap. If the package proves reliable, the car appears more than quick enough to fight for several finishes inside the points.