Scuderia Toro Rosso continued to battle away in Formula 1's midfield last year and offered glimpses of a team that could move up the pecking order – but once again ailed to P7 in the standings.
Carlos Sainz Jr. remains one of F1's brightest young talents, while Daniil Kvyat managed to recover from his Red Bull demotion and mid-season plight to bounce back later in the year.
With a young, dynamic driver pairing and a car with noted similarities to the offering from defending champion team Mercedes, can Toro Rosso move up the field this year?
DRIVERS
26. Daniil Kvyat (Russia)
55. Carlos Sainz Jr. (Spain)
CAR
Scuderia Toro Rosso STR12
ENGINE
Renault R.E.17 (may be rebadged)
TEAM CHIEFS
Franz Tost (team principal)
James Key (technical director)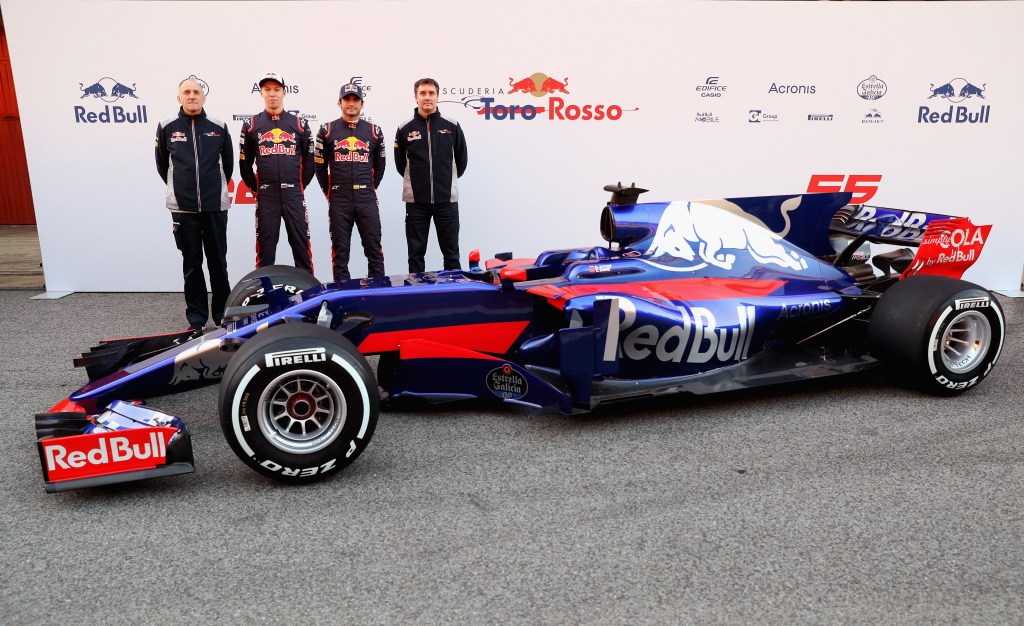 What went right in 2016: Despite winding up seventh in the constructors' championship and missing out on the elusive top-five dream, Toro Rosso had a pretty decent 2016 by most accounts. Following the decision to switch to year-old Ferrari power units, (wrongly) believing them to be better than current-year Renault offerings, to only score four less points than 2015 was good going. Carlos Sainz Jr. was a shining star yet again, and was unlucky not to hit the podium. Daniil Kvyat bounced back after his mid-season demotion and looked more collected come the end of the year, back to his former self.
What went wrong in 2016: Yet again, Toro Rosso failed to break into the upper end of the grid. The team seems to head into every year targeting a top five finish, and always falls short. It was the third year in a row the team had finished seventh, despite having a solid design team and two quick, young drivers. It was a good effort from what is a B-team, yet still some way off what is really possible.
What's changed for 2017: The most noticeable change for Toro Rosso is the livery. Gone are the traditional dark blue and burgundy colors that made it a challenge at times to tell the cars apart from the Red Bulls. Instead, a slick blue, silver and red livery has been introduced, which has proven to be a real hit. Toro Rosso has kept a hold of technical guru James Key, who noted that his STR12 design was similar to that of Mercedes' W08 car, while Sainz and Kvyat return once again.
What they'll look to accomplish in 2017: The same thing the team looked to accomplish last year. And the year before that. And the year before that. And the year befo- you get the idea. Yes, a top-five finish will be the target this season. The return of on-year power units from Renault means that Toro Rosso will no longer fall far behind in the later stages of the season, so this should give Sainz and Kvyat more of a chance to fight at the front. For Sainz, the battle will be to impress the top teams so he can get a bigger seat; for Kvyat, his mind will probably be on survival once again with Red Bull junior Pierre Gasly waiting in the wings.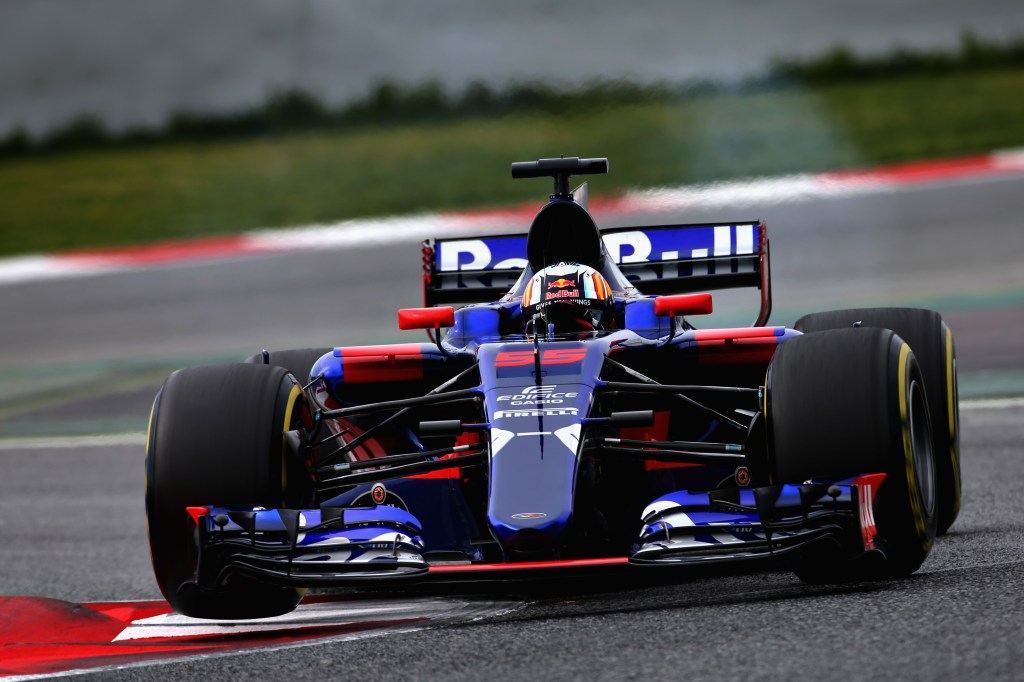 MST PREDICTIONS
Luke Smith: If the mantra of a pretty car being a fast car is true, then Toro Rosso should sweep to both titles this year. Somehow, I think that won't be the case. Toro Rosso can definitely get in the mix in the midfield, perhaps even with the likes of Force India and Williams. The STR12 looks good, and the comparison to Mercedes of massive interest to the paddock. With the right car, Sainz has a chance to make his name this year much as Sebastian Vettel did with Toro Rosso in 2008 – and maybe Kvyat can remind the world that he has the makings of a very competent grand prix racer.
Tony DiZinno: The livery's flashy, the lineup's solid, and the James Key-penned car looks sorted for most everyone's favorite B-team in Scuderia Toro Rosso. With the livery shift and the retention of the ridiculously good Carlos Sainz Jr. along with the experience of Daniil Kvyat, there's a festive flair around Toro Rosso that they're finally poised to emerge from Red Bull's shadow. I could see an outside shot of a podium happening at least once, with a handful of top-fives and consistent top-seven or eighth-place finishes helping propel the team into the top six, potentially top five, on the grid.
Kyle Lavigne: Scuderia Toro Rosso appear to have a solid chassis, though reliability with Renault's power unit is a big question mark. Still, one the big storylines with this team is its driver lienup, as Carlos Sainz Jr. and Daniil Kvyat retain their seats, but both could be on thin ice. Toro Rosso has a history of moving on from young drivers who are underperforming. While Sainz Jr. did well to finish 12th in the 2016 driver's championship, buoyed by two sixth-place finishes in the final four races, he would do well to consistently challenge to be in Q3 of qualifying along with being a regular points scorer. For Kvyat, he'll need to rebound from a terrible 2016 season that saw him demoted from the Red Bull 'A team' to its 'B team' five races in. If he struggles in the same he way he did in the second half of 2016, Kvyat's days as a Formula 1 driver could be numbered.