After a busy four-month offseason, Formula 1 returns this weekend with the Australian Grand Prix (live on NBCSN and NBC Sports App from 12am ET on Sunday).
Following Nico Rosberg's retirement last December, F1 heads into the new season without its champion for the first time since 1994 – but that's not the only change.
An overhaul of the technical regulations has given us very different looking cars for 2017, which also pedal much faster and will hopefully give us more exciting races.
Something else that's new for 2017 is the pre-race weekend 'roundtable' feature on MotorSportsTalk, with our merry trio of writers giving their views on the weekend to come.
1. A huge amount has changed in F1 for 2017, making Sunday's race the start of a new era for the sport. But what change are you most excited about?
Luke Smith: The new regulations are probably the most important change for F1 in 2017. While Liberty Media's takeover is perhaps more important in the long-term, the most obvious on-track changes will come courtesy of the new regs. Testing was a very positive sign, with the cars smashing the targeted times set when the regulations were agreed upon back in 2015 and the drivers offering very positive feedback about their experiences behind the wheel. Quite whether this results in better racing remains to be seen, as overtaking may become more difficult, risking a run of processions through 2017. Alas, F1 is getting really exciting once again. The cars should be spectacular to watch on-track – they just haven't been in recent years. It's a really exciting change that should make F1 2017 awesome.
Tony DiZinno: F1 cars are meant to wow – it's what gets us interested and either got our attention for the first time or keeps us engaged. And with the new regulations producing what should be significantly faster cars, it's hard not to get excited here. The best part about the new cars is that they have a trickle-down effect that permeates throughout the entire field. Get on top of the new cars early and it may change the pecking order. It also could allow drivers who perhaps didn't shine through in the previous generation of cars to come to the fore here.
Kyle Lavigne: I share Luke's sentiments. The new regulations have created incredibly fast cars that destroyed all pre-determined targets. I am unsure of the impact this will have on the actual racing, and I am somewhat concerned about the aerodynamic dependence of the new chassis. But, the speeds will be incredible, especially in qualifying.

Also: new regulations often allow for a shakeup at the front of the grid. Mercedes AMG Petronas has decimated all comers since 2014, but the door is now open for someone else to challenge them. Testing times indicated Mercedes is not invincible, and the fastest times came from Scuderia Ferrari drivers Sebastien Vettel and Kimi Raikkonen. The 2017 season has a level of unpredictability that the sport has lacked since Mercedes began dominating the hybrid era, which means we could be in for a wild season.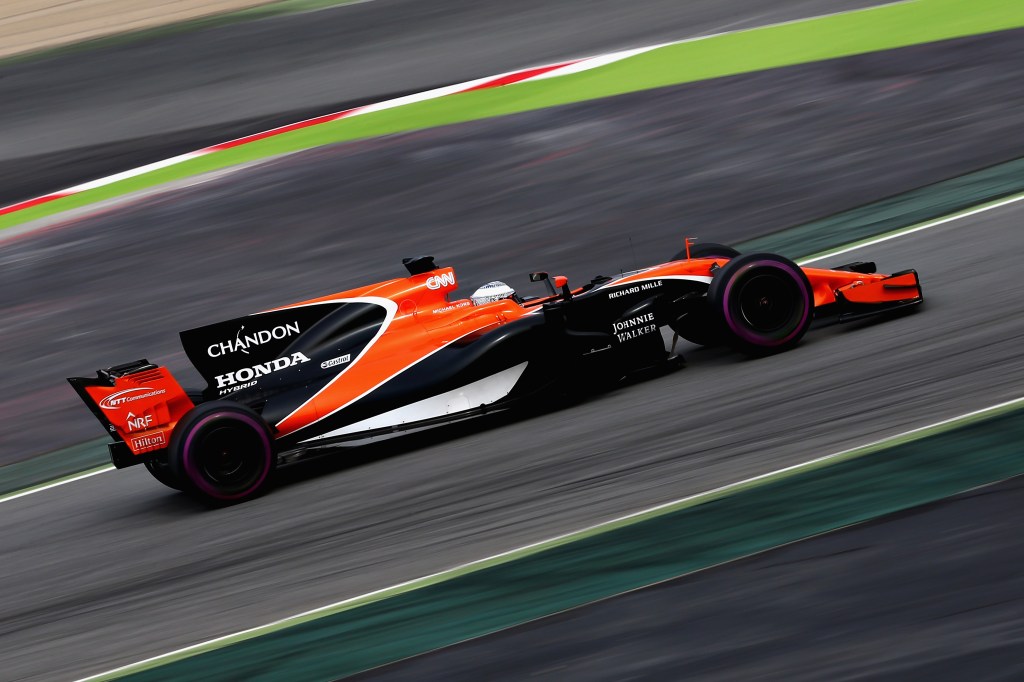 2. One of the biggest stories from pre-season testing was McLaren's (or more precisely, Honda's) struggles. Just how will Fernando Alonso and Stoffel Vandoorne do in Australia?
LS: I'm really skeptical as to what McLaren-Honda can achieve in the first race. The power unit hasn't done any more than 11 consecutive laps, and the two-week gap from Barcelona testing to the start of the season just wasn't long enough for any big fixes to be made. It pains to say it about such brilliant drivers like Alonso and Vandoorne, but I think they'll both get knocked out in Q1 and then either retire or finish outside of the points. It's not looking good.
TDZ: Hey, so long as Alonso isn't barrel-rolling this race it's an improvement compared to last year, right? Either way Australia has not been a happy hunting ground for McLaren-Honda in its current guise. Kevin Magnussen didn't even make the grid two years ago and you worry if the same fate might befall either driver here. In an ideal world, both make it out of Q1 and one scores points. In a realistic one, Alonso will be the only driver to advance out of Q1 courtesy of a typically brilliant Alonso lap and two DNFs occur in the race. If a finish occurs, all the better; if a points finish occurs, it'd probably be on par from a shock level as Romain Grosjean's P6 in Haas' debut here last year.
KL: It makes me genuinely sad to see a team as mighty as McLaren-Honda in such a poor state. The Honda power unit has regressed enormously, as it has been both under-powered and unreliable. What's more, it has stopped McLaren from pushing its chassis and learning how to get the most of it. It is going to be very difficult to achieve any noteworthy results at the Australian Grand Prix. Quite frankly, if McLaren can get one of its cars to finish, even if it's outside of the points, it would be a victory.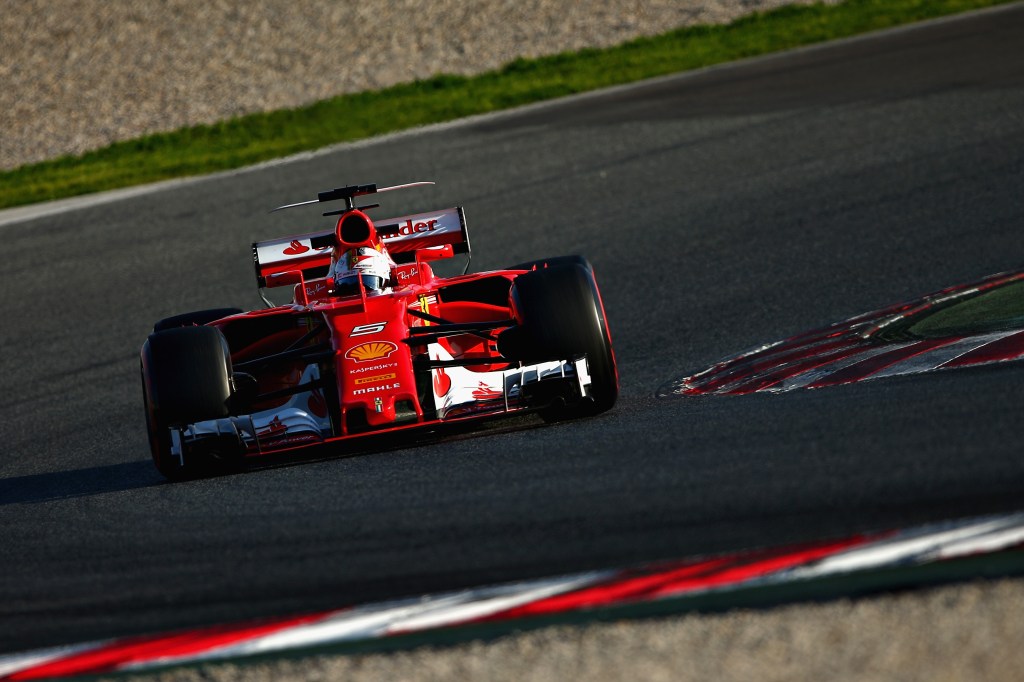 3. Ferrari gave Mercedes a run for its money in testing, setting the fastest time. But was it genuine pace? Pick a winner for the Australian Grand Prix.
LS: Oh it was genuine alright. Ferrari was the team to beat in Barcelona, with Mercedes unable to respond to its pace towards the end of testing despite its best efforts. While I think Mercedes will have too much over the season, my money is on the Scuderia to end its win drought in Australia. Sebastian Vettel will win the season opener.
TDZ: As the resident Italian American among our writing trio, I'm the one who should be overly enthusiastic about Ferrari's seemingly improved prospects. And yet because Ferrari has flattered to deceive following testing in the past, I can't buy the hype until they properly prove it on a race weekend, and don't blow it on strategy. Ferrari hasn't won in Melbourne since 2007 when Kimi Raikkonen did so, en route to both his first – and Ferrari's most recent – title. I just don't have the confidence yet to pick Ferrari, and I figure it'll be Lewis Hamilton getting off on the right foot in the first race of the post-Nico Rosberg era with another win here.
KL: Scuderia Ferrari is most certainly better. But, whether or not they have anything for Mercedes is still up in the air, it wouldn't surprise me if Mercedes wasn't pushing the envelope during testing.

With that said, the Australian Grand Prix has a habit of delivering surprises. And I see that trend continuing. Kimi Raikkonen won on his Ferrari debut at this race ten years ago. This weekend, he ends winless droughts for himself and the Prancing Horse.