A funny thing happened this morning when I checked Facebook's "On this Day" feature. Back in 2011, I'd posted a status about Donald Trump being named the Indianapolis 500 pace car driver for that year's race, which was the 95th running of the Memorial Day classic and the Centennial running after the first one in 1911 (the race skipped a few years during World Wars I and II, respectively).
Lo and behold, that naming did actually happen – but it didn't stick. Contrast that to November 8, 2016, when last year's presidential election did happen and Trump won, as he's often keen to say.
Anyway, Trump, who at the time was riding a wave of momentum from his NBC reality competition "The Apprentice" and was making waves of his eventual rise in the political landscape with his attack on then-President Barack Obama about his birth certificate, was selected by the Indianapolis Motor Speedway to be the pace car driver in a Chevrolet Camaro. The connection was established between IMS and the IndyCar Series' then-title sponsor, IZOD, announced in New York at Trump Tower.
While plenty of celebrities have had this distinction, Trump's nomination triggered an instant backlash. Per The New York Times, a Facebook campaign entitled "We Don't Want Donald Trump to Drive the Indy 500 Pace Car" drew more than 17,000 "Likes."
It was confirmed a month later on May 5 that Trump wouldn't be driving the pace car after all. Trump cited a business conflict as the primary reason for the withdrawal.
"I very much appreciate the honor, but time and business constraints make my appearance there, especially with the necessary practice sessions, impossible to fulfill," Trump said at the time, via the Indianapolis Star. "I look forward to watching the race from New York."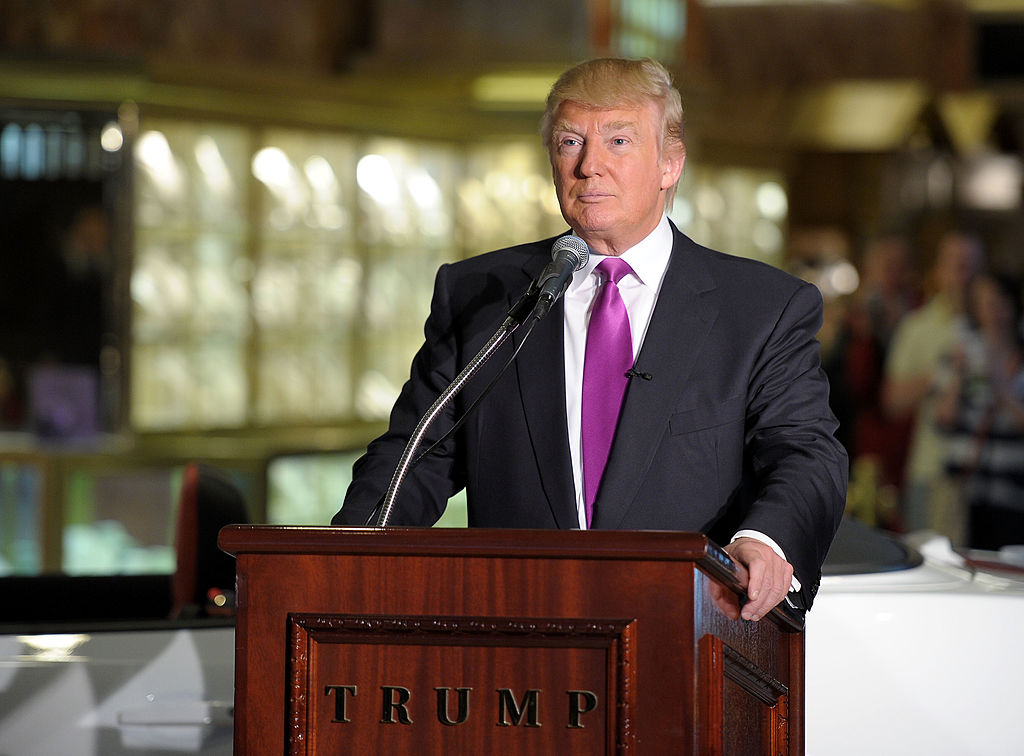 A.J. Foyt, the race's first of three four-time race winners, was confirmed as the new pace car driver. The late Dan Wheldon then won the race in dramatic fashion, picking up the lead on the final lap once then-rookie JR Hildebrand crashed in Turn 4 and lost a sure-fire debut win at the Speedway.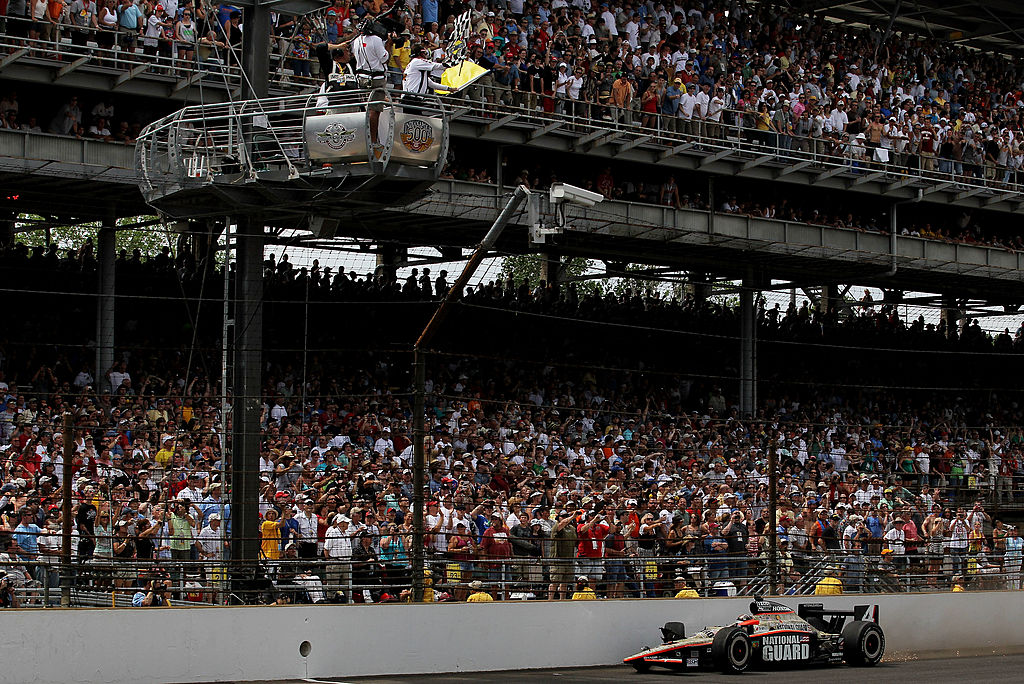 Of course Hildebrand was driving the National Guard-sponsored car for Panther Racing, and that bit of potential nationalistic, patriotic glory got as destroyed as Hildebrand's right front suspension and sidepod.
We can only reflect on what might have been, had Trump fulfilled the responsibility.
Obviously, both the racing worlds and the political worlds have shifted massively in the six years since. Looking at IndyCar and IMS on the micro level, these things were in place then that aren't now: Jeff Belskus as IMS President (it's now J. Douglas Boles), Randy Bernard as INDYCAR President (it's now Mark Miles as head of Hulman & Co., INDYCAR's parent company), the Dallara IR03 chassis (the Dallara DW12 came into use the next year) and 3.5L normally aspirated V8 engines (the current engine formula, the 2.2L twin-turbo V6 engines, also changed in 2012), and IZOD as title sponsor (shifted to Verizon in 2014).
The National Guard remained a sponsor in IndyCar through 2014. After its shift away from Panther Racing at the end of 2013, it produced a lawsuit from John Barnes against America (seriously; here's a link from RACER.com), and then landed at Rahal Letterman Lanigan Racing for one season in 2014 before dropping its NASCAR and IndyCar sponsorships later that year.
The cross-section of politics and IndyCar haven't really come to this level of volume and discussion since.
The only real such connection now is the presence of Russian driver Mikhail Aleshin of Schmidt Peterson Motorsports, who is supported by SMP Racing, but who lost his 2015 season here as SMP Bank was among those sanctioned by the Obama administration.
Aleshin, who despite embracing his Russian heritage at every opportunity has become an IndyCar and IMS fan favorite, was able to return fully in 2016 and is back again this year for a third season.
Meanwhile, if one was to predict that Trump, who didn't wind up driving the pace car at Indianapolis would six years later be the 45th President of the United States, that individual would quite likely be very rich right now.
And because this story needs a Trump and Indiana connection that did stick to round it out, it comes perfectly in the form of Vice President Mike Pence. Pence, of course, was Indiana's Governor from 2013 to 2017, after serving as U.S. Congressman from 2001 to 2013.