Given it's proximity to Los Angeles, (it is only about 25 miles south of L.A.) the Toyota Grand Prix of Long Beach is never short of celebrities or other sports figures in attendance.
While this year's event did not feature the previously long-standing Toyota Pro/Celebrity Race for the first time in ages, there were still plenty of celebrities on hand.
The grand marshal for the event was USC head football coach Clay Helton, while two-time Super Bowl champion Julian Edelman of the New England Patriots rode along with Mario Andretti in the Honda Fastest Seat in Sports.
The New England Patriots wide receiver also spent time with defending Indianapolis 500 champion Alexander Rossi, who gave him a behind-the-scenes-look at the sport.
Of course, Edelman wasn't the only one to take a ride with Mario. Singer Leona Lewis, along with boyfriend Dennis Jauch, and actress Chloe Grace Moretz all enjoyed two-seater rides, as well as comedian Jeff Ross.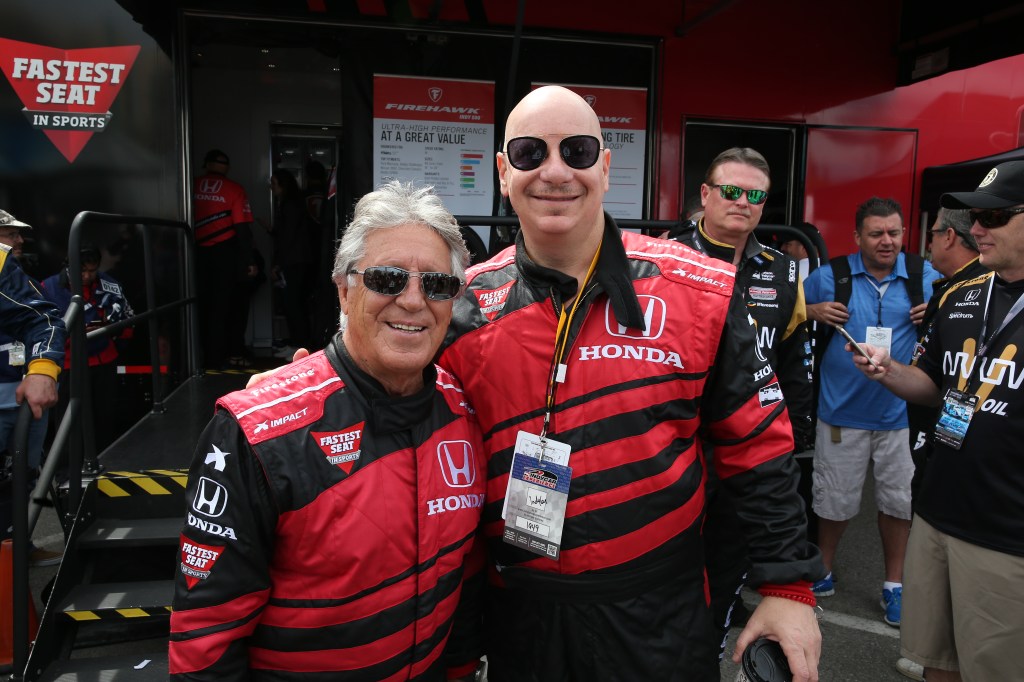 Below is a full list of celebrities who attended the 2017 Toyota Grand Prix of Long Beach, via INDYCAR:
Guests of Marco Andretti:
•    Nina Dobrev, "Vampire Diaries"
•    Comedian Nick Swardson
•    Comedian Jeff Ross
•    Bridget Marquardt, "The Girls Next Door"
Guests of Conor Daly:
•    Chloe Grace Moretz, "Carrie"; "Let Me In"
•    Tory Belleci, "Mythbusters"; "White Rabbit Project"
•    DJ MAKJ
•    YouTube personality iJustine
•    Kevin Ray, bassist for band Walk the Moon
•    Television presenter/producer/writer Andrea Feczko
Guests of James Hinchcliffe:
•    Terra Jole, "Little Women: LA"; "Dancing with the Stars" (Season 23)
•    Pierson Fodé, "The Bold and the Beautiful"
•    Singer/songwriter Leona Lewis
•    LA Galaxy player Gyasi Zardes
Also of note: James Hinchcliffe received a visit earlier in the weekend from former Dancing With the Stars partner Sharna Burgess, with whom he finished second on the 23rd of the dance competition show. Hinchcliffe, of course, went one spot better on Sunday.