Sometimes it's worth taking a look at operations in motorsports that are behind the scenes and making waves, One of those is Speed Group, a business and driver development/management, digital media, marketing & sponsorship and logistics group, which has seemingly been all over the map in recent weeks and particularly, over the last year.
The business team foundation was rooted among longtime friends and motorsports veterans Toni Calderon, James Hinchcliffe and David Martinez, who a decade ago all worked together on Gerry Forsythe's Formula Atlantic team. Calderon was in the PR side of the game before his career evolved, while Hinchcliffe and Martinez were drivers in Atlantics then.
Hinchcliffe has carried the torch in IndyCar the last few years while Martinez has become a solid, steady driver coach. Hinchcliffe won this weekend in Long Beach.
Some of the other key individuals the company has worked with include Esteban Gutierrez, who made his FIA Formula E Championship debut earlier this month in Mexico City, Ricardo Gonzalez, who was both owner/driver of the RGR Sport team in the FIA World Endurance Championship (Gonzalez was also the 6 Hours of Mexico City race promoter), and Will Owen, a talented up-and-comer from the open-wheel world who made his proper sports car debut last week at Long Beach for PR1/Mathiasen Motorsports (filled in for Jose Gutierrez, finished fifth overall with Tom Kimber-Smith in 35-car field) and whose primary effort this year is with United Autosports in the European Le Mans Series. Force India test driver Alfonso Celis Jr., young sports car driver Theo Bean and the DE Force Racing team in USF2000 are also Speed Group clients.
We caught up with Calderon (pictured above, right) for a look behind-the-scenes at what Speed Group does and how they've progressed, with other quick quotes from Hinchcliffe, Martinez, Gonzalez and Owen.
—
MST: Toni, from your perspective, you've advanced your career from more of just PR into the driver development/business development side of the sport. What led to this transition and how have you been able to navigate from that point?
Toni Calderon: "Well it was just a natural transition, I started just as almost everyone in the commercial side of motorsports doing PR because that's the best way to get your foot in the door, but as we all know this is a small industry so you quickly start making connections and developing relationships and you start figuring out what works and what doesn't, and what can be done better in the industry. For me and for Speed Group, it's always been about trying to always keep a very high standard with what we do and who we get involved with, and to try to always keep a very personal relationship with all our clients."
MST: When Speed Group began, what were some of the original goals and expectations? How has the company/organization grown as quickly/rapidly as it has?
TC: "When Hinch, David and I came up with the idea of starting a company like Speed Group we were young and just getting our careers started and it was really just us thinking about what would be helpful to have at that point of our careers, especially for David and Hinch as drivers. So we always remembered that and many years later when we finally got the company off the ground we wanted to make sure that we had a "one stop shop" where a driver could come into it and have support in every aspect of his/her career, whether it was career management, coaching, or PR & Marketing, basically a company that can let drivers just focus on driving and we take care of everything else.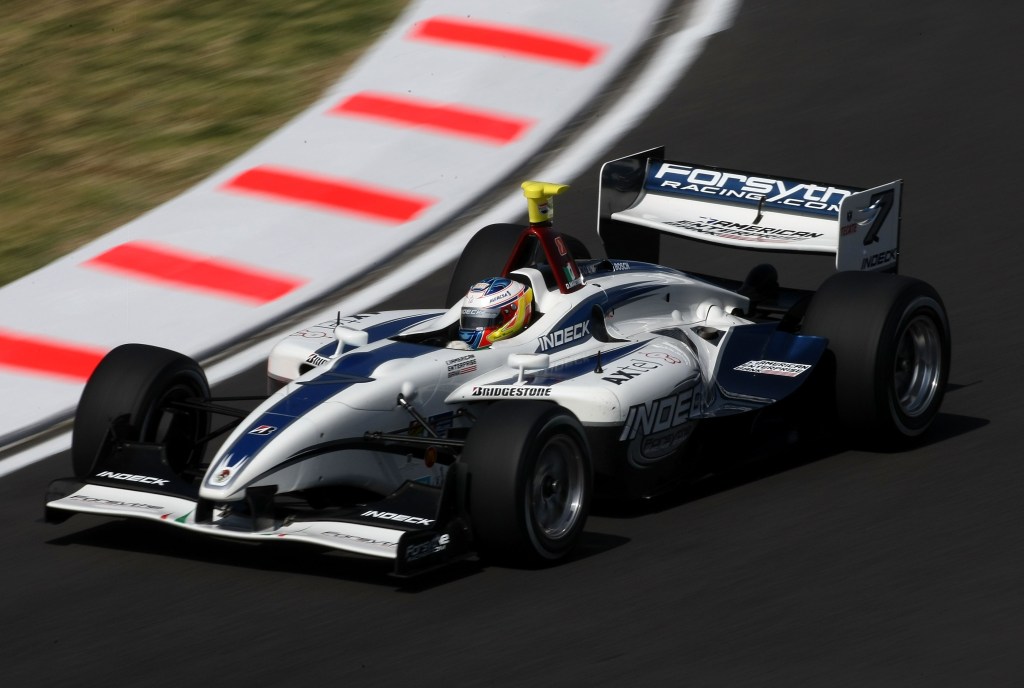 "We've had a great three years so far since we first launched Speed Group, our growth has really mostly just come from word of mouth, we don't spend a lot of time looking for clients to be honest, but it's been very gratifying to have people coming to us asking for help, and at the same time we've been careful about how we grow to make sure we never dilute our services or the personal attention we can give to our clients."
MST: What have been some of your best successes as an organization so far? What have you learned from the setbacks/challenges?
TC: "There's a few! Being able to be a part of the day to day careers of young drivers like Will Owen, Jose Gutierrez and Theo Bean has been a very gratifying experience, we've been able to be a part of their growth and have helped advanced their careers into sports cars with some very good teams so this is particularly something i'm very proud of, 2017 will be a big year for all of them.
"Another huge accomplishment was helping Ricardo Gonzalez launch RGR Sport last year, it was a very exciting project which we got to be involved with from day 1 and basically we helped him start it from scratch and achieved huge success with it. And of course being able to sign guys like Esteban Gutierrez and Alfonso Celis who are now at the top of the ladder just makes it that more exciting because we are basically covering almost every level of racing now.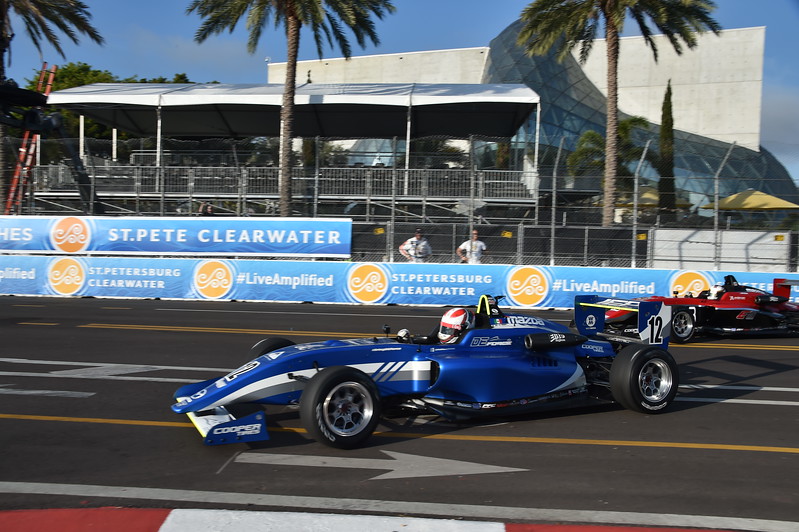 "One of the biggest challenges for us has definitely been being able to cover a lot of different series all around the world, this year we will be involved with Formula 1, IndyCar, Formula E, WEC, European Le Mans Series, World Series V8, Indy Lights, Pro Mazda Championship, USF2000 Championship, IMSA WeatherTtech Championship, IMSA Prototype Challenge, NACAM Formula 4 and some karting! So you just need to be able to keep it all organized and that definitely gets tricky some times, but every race weekend we learn and we get better at it."
MST: People always look at James Hinchcliffe as the comedic force of IndyCar but he has to be pretty smart from a business side as well. What would you say is the key to Hinch's business acumen and how he has this portion/component of the sport as part of his career?
TC: "Well one thing I can tell you is that Hinch is even smarter than he is funny, and even though he's still young he has been around for a very long time, and knows the ins-and-outs of the sport just as good or better than anyone else in the IndyCar paddock. From day one of his career he had a very clear idea in his mind that he needed to make a name for himself and stand out, and he always stuck with that and it's obviously paid off hugely, also winning races and being one of the fastest IndyCar drivers helps! He is just hugely dedicated to the sport both in and out of the track, and is definitely a role model and example to follow for all our young drivers."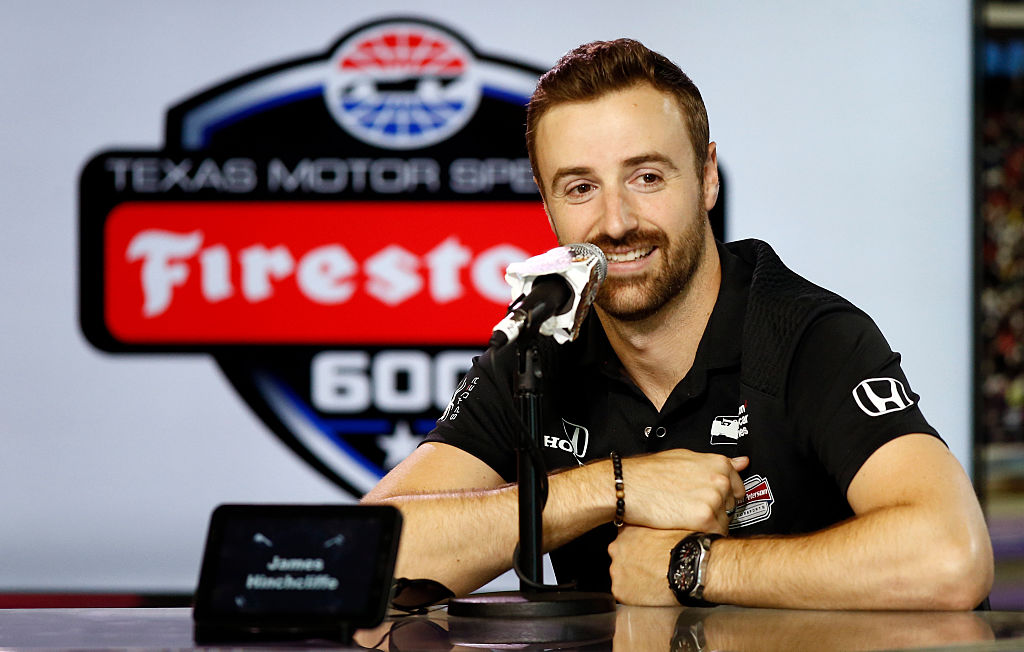 MST: Mexico has long been a hotbed for motorsport but in recent years has had a resurgence. You guys have worked with a number of Mexican drivers and key stakeholders. What can you identify as the reason(s) why it took off how it has?
TC: Well it's a combination of timing, the economy, and cycles of interest among the decision makers and sponsors in Mexico. But more importantly it's about having local heroes, obviously CART and Champ Car were very popular the last decade in Mexico when at some point we had up to five Mexican drivers, but then that slowed down once we didn't have any more local drivers in there.
"It's the same with F1 and WEC; as soon as we started having Mexican drivers there the interest immediately picked up and now we have both races in Mexico. And lastly now you can see it with Formula E. I had the chance to be with Esteban Gutierrez at the Mexico City ePrix which was his debut in the series, having him be part of it was a huge deal he helped make the event the best attended Formula E race ever, so that just goes to show you how important it is to have someone that the local crowd can cheer for."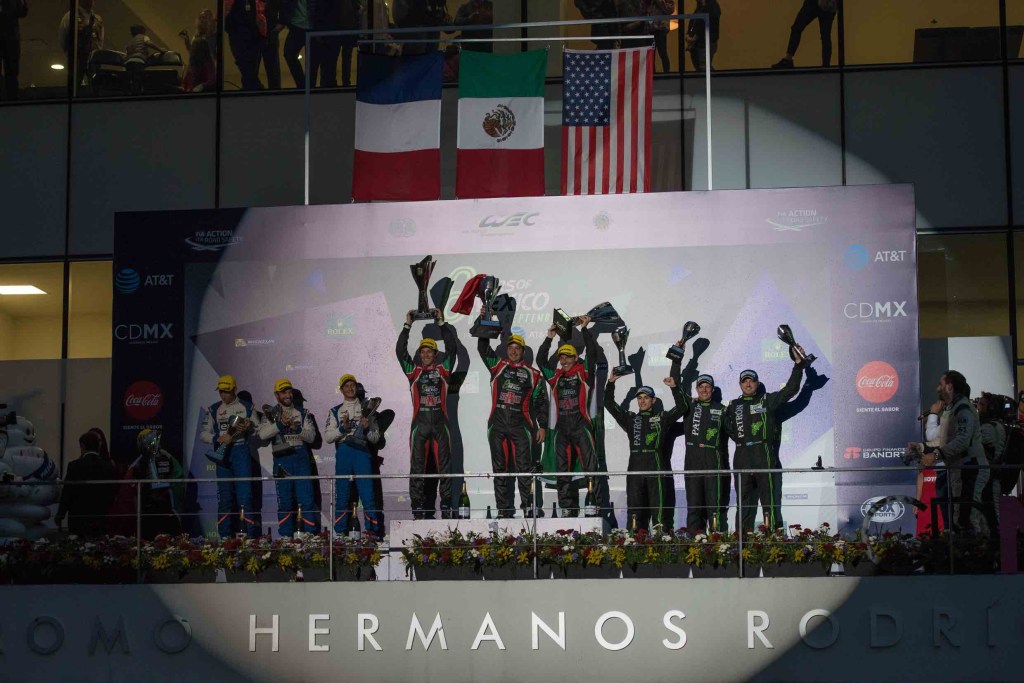 MST: The RGR Sport story was one of the more remarkable ones last year as a new team built from the ground up. Can you provide a bit of the backstory into how it came together and the logistics/prep work it took to make it happen?
TC: "It all started with Ricardo and I having the crazy idea of bringing a WEC race to Mexico City, and eventually Ricardo becoming the promoter of the 6 Hours of Mexico. After that deal was done we knew that having a Mexican team would be a huge help to the promotion of the event, but just like the race, if we didn't do it ourselves then nobody was going to do it, so we just made the decision to go for it and start our own team.
"We've had a very good relationship with Onroak and OAK Racing for many years so the first big piece of the puzzle was to partner with them so they could help us with our operations and engineering, after that we made sure that we were able to sign Bruno Senna who had always been in our minds from the minute we started with this project.
"Once we knew we would have a very strong crew and Bruno as a teammate, we took our time to figure out who should be our third driver and we did a lot of research and I talked to a lot of drivers to make sure we could find someone that not only would be good on track obviously, but that would fit in with the concept of our team. Eventually after meeting Filipe (Albuquerque) at the Roar at Daytona I knew that he was the right guy and we went ahead and signed him.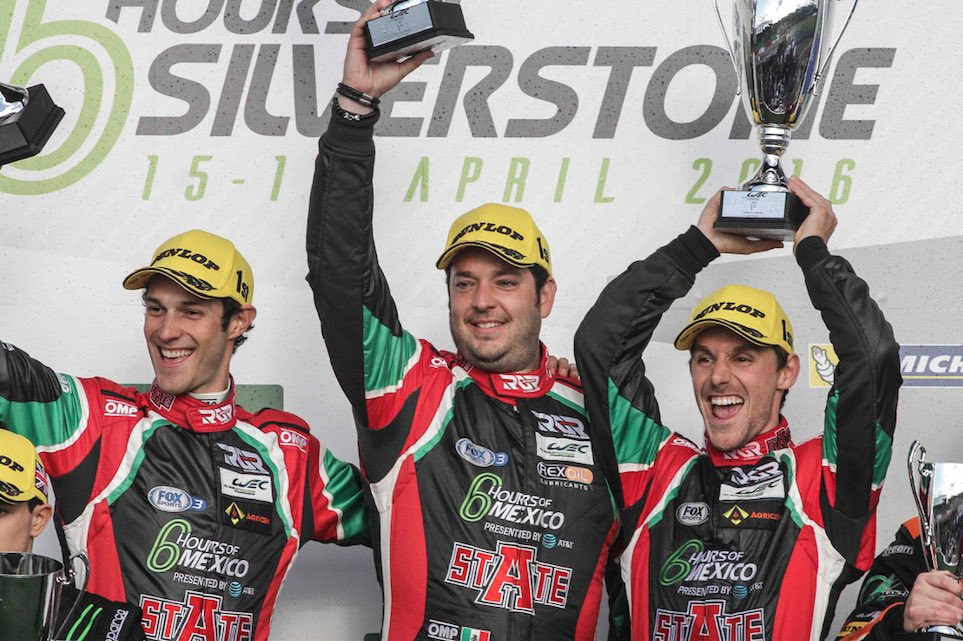 "Partnering with OAK Racing, Bruno, and Filipe, were the best three decisions we could've made. Another big concept that we wanted to make sure we applied with RGR was to be as open, carefree, and fan friendly as possible and this is where Speed Group really came in. We definitely achieved that because we went from being an unknown team to one of the most popular in the WEC almost overnight, and had a lot of fun doing it.
"Ricardo and I had a list of things we've always wanted in a race team, and basically we were able to do all of them with RGR. The rest is history, we had an almost perfect year and hopefully soon we'll be able to come back and do it all again."
MST: You've had a relationship with Juncos Racing for a bit of time. How inspirational has the Juncos story been as Ricardo's grown and developed the team to where now he'll be in IndyCar?
TC: "Working with Ricky and his team has been a great experience, he was one of our first clients and we've developed a very close relationship and have been super proud to see how much they've grown. It's almost like a family, it's a very cool feeling when a client has so much success and you can support them in every step of the way, no doubt being in IndyCar will be a big challenge but we've already been able to help him out a bit and we are very excited to where that relationship will lead for us."
—
And from those others involved with Speed Group:
James Hinchcliffe: "What I think we are all most proud about is that Speed Group has become exactly what we envisioned it to be 10 years ago sitting in an Applebee's in Texas! In fact, it's even better than we imagined. What the company has done is such a short time is pretty amazing and a testament to how dedicated everyone in the company is. As we've grown, we've regrouped and restructured a few times to keep on top of what we need to provide for our clients. I think that the ability to recognize when those changes were needed, and the agility to respond quickly, have been a huge part of Speed Group's success. This is the same mentality that we continue to implement to make sure we are staying on top of this constantly evolving environment."
David Martinez: "Speed group is something very special for me. Apart from being a great one-stop shop for aspiring race car drivers, we're a big family we're new everyone works as a group to improve the quality of our team, including our clients. There is a sad point in a driver's life when you get to hang the gloves and stop racing professionally which has been my case. Being part of Speed Group has given me the opportunity to relive all the excitement through our young drivers. It's unreal but when they have success, it really feels like we're in the car with them. I know for sure that if I had support from a company like Speed Group when I started, perhaps I would still be racing."
Ricardo Gonzalez: "When i'm not at the track I'm usually completely focused on my business so it's important to have a good group of people behind me looking out for my motorsports career, its a good feeling to know that they have your back and you can just show up a the track and drive basically.  Working with Toni and his team at Speed Group for many years now has been a very beneficial experience, we've basically grown together from racing GTC cars in the US, to winning Le Mans and the world championship in WEC, and eventually starting our own LMP2 team and promoting a race, it's been quite an adventure!"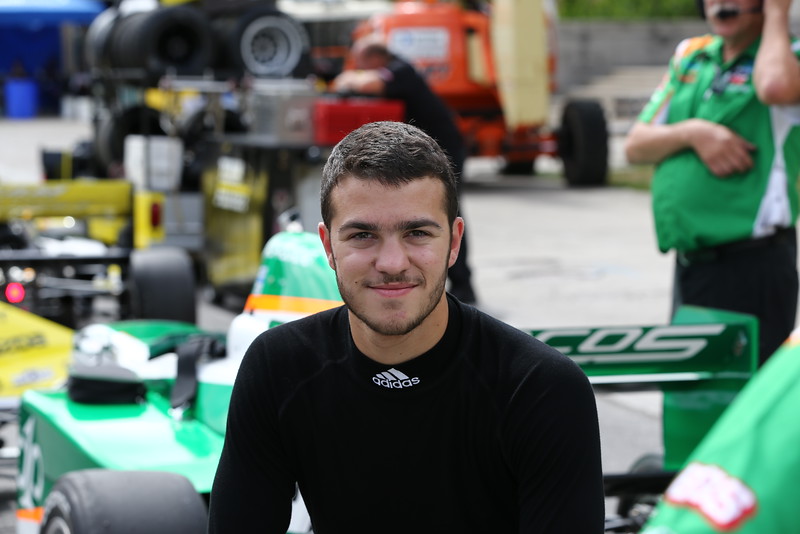 Will Owen: "We'd be absolutely lost without Speed Group, and the combination of Toni, David and James. Everyone there helps with management, media and bringing it all together, because you need all of that to be the complete package. It's not just that. Teaching me about the sport, how to do the media stuff correctly. They're there to help me and guide me with what they want to do. It's super important for the busy weeks like that."