Today marks the first time the New York Yankees (11-7) and Boston Red Sox (11-8) square off in the 2017 Major League Baseball season, 7 p.m. ET tonight at Fenway Park.
Back down on the farm, however, they've already battled twice this year in St. Petersburg and Birmingham, Ala.
The tangential connection that manages to see this lede weave into a racing story comes courtesy of the Verizon IndyCar Series' proverbial triple-A affiliate, the Indy Lights Presented by Cooper Tires, and two of its top young American prospects: Colton Herta and Aaron Telitz.
Herta's Yankees connection is well-documented, if not directly related to his own family roots, as Bryan Herta's son is only 17 years old and hails from Valencia, Calif.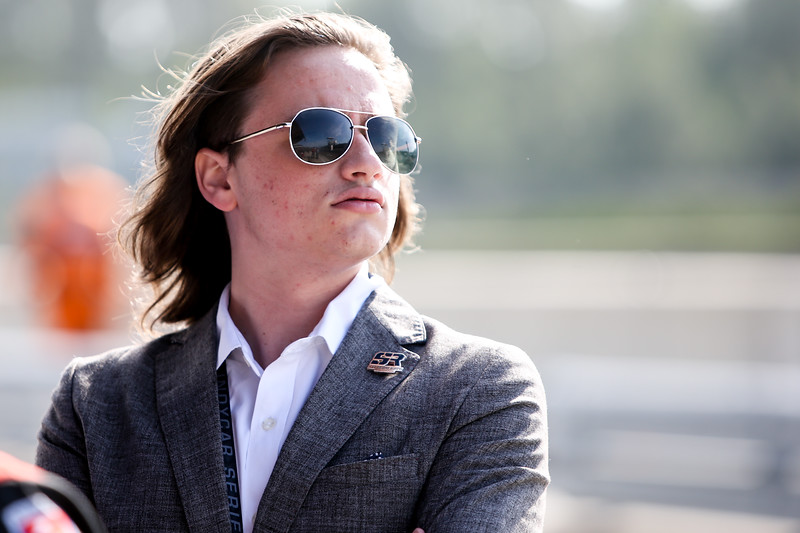 Andretti-Steinbrenner Racing team principal George Michael Steinbrenner IV (pictured above), just 20, is the grandson of the iconic owner of the New York Yankees; he's the son of Hank Steinbrenner, part-owner and co-chairman of the Yankees now. George Michael's mother was a cousin of the late Tony Renna, a talented up-and-comer who died in 2003. Renna's teammate in Indy Lights in the 1990s was Chris Simmons, who's now Scott Dixon's race engineer in IndyCar. George Michael's stepfather is Sean Jones, Bryan Herta's long-time friend and business partner. It's confusing at first glance, but when you put the pieces together there's a huge passion and amount of racing blood for these families.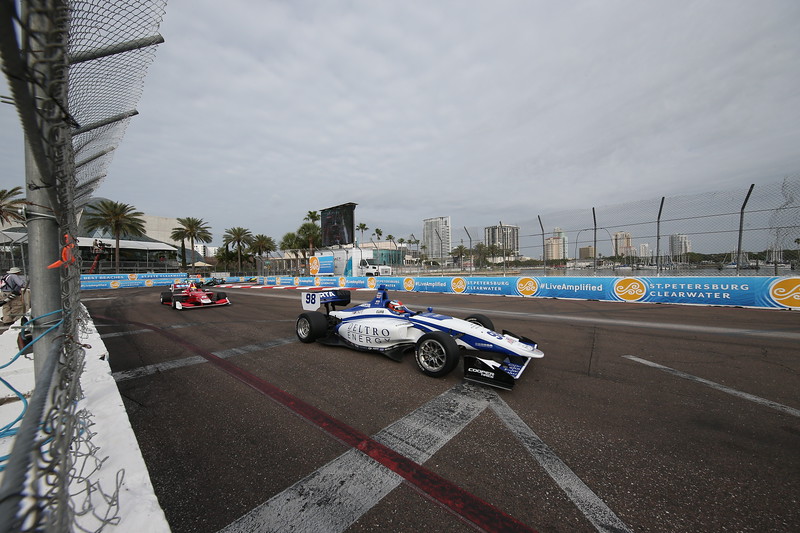 He drives the No. 98 Deltro Energy Dallara IL-15 Mazda for Andretti-Steinbrenner Racing and while his car isn't exactly painted in pinstripes, it's blue and white.
Birchwood, Wisc.'s Telitz, 25, by contrast, has a lesser known but direct family lineage with the Boston Red Sox. His great grandfather was Fred Thomas, a third baseman for the Red Sox, who was on the 1918 World Series-winning team – the last Red Sox team to win it all before the team broke its 86-year drought in 2004 (the Yankees oh so happily won 26 of their 27 World Championships between 1923 and 2000 during this period).
Thomas was born in Milwaukee and was more known for a couple things he did beyond playing on the diamond itself. While on furlough from the Navy, Thomas coined the idea of playing the National Anthem at sporting events. Telitz explains it more in an April 2015 blog he wrote after winning the 2013 Team USA Scholarship, which also has a further explanation about Thomas' and the National Anthem from ESPN.com linked within that blog.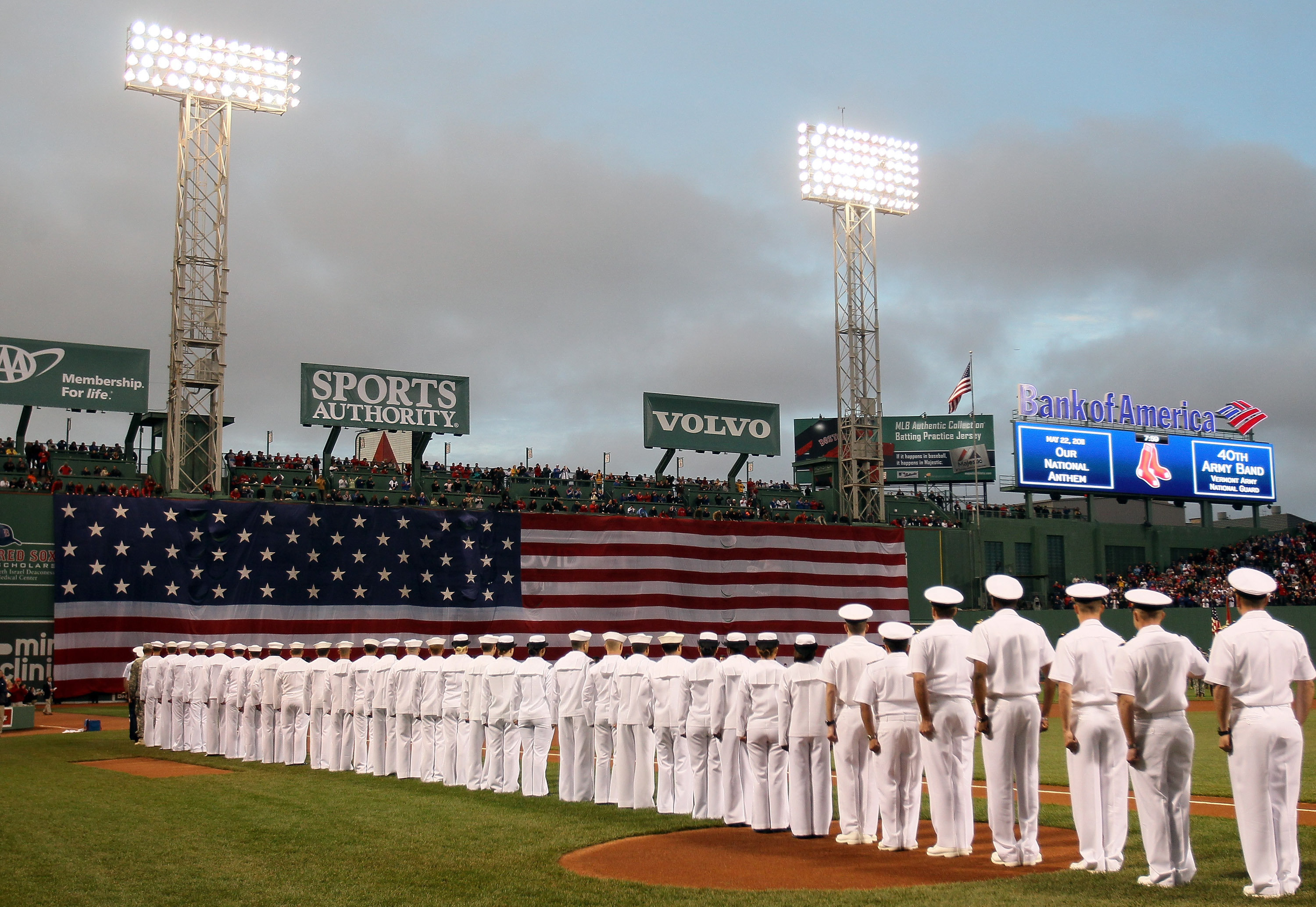 Thomas founded a resort in Northern Wisconsin in 1924; the Fred Thomas Resort stands proud today more than 80 years later, and it's one of several associate partners (Rice Lake Weighing Systems primary among them) you can see on Telitz's car this year. In no small coincidence, it helps that Telitz's No. 9 Soul Red Mazda for Belardi Auto Racing isn't that different a shade of red from the Boston Red Sox colors.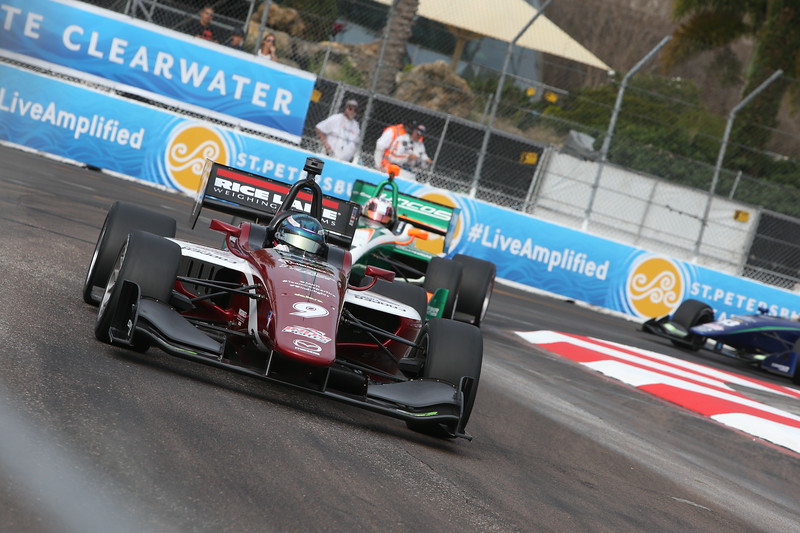 Among the cool items Telitz notes from his great grandfather's lineage is that he had a "real life The Sandlot situation" come to life with one of the mementos from that 1918 World Series.
"Because of Fred, my Grandpa was always interested in what the Red Sox were doing. So they watched quite often," Telitz told NBC Sports. "In 2004 when they won the World Series, I watched it with my whole family. We get mementos from Red Sox all the time and that year, they sent us an American flag, in honor of Fred's service to the country.
"One of the funny things from 1918 was that Fred had two game balls and had everyone on the team sign them. He took them back home with him to Birchwood. They sat in the main lodge of the resort in a basket, and kids used to be able to play baseball with them… as they had no idea these'd be worth anything. Eventually my Grandpa did save one of them and put it in a case and our family. I think the other one got lost!
"It was a real-life Sandlot situation. But back then it wasn't a big deal! Then it became, oh, it's a huge deal."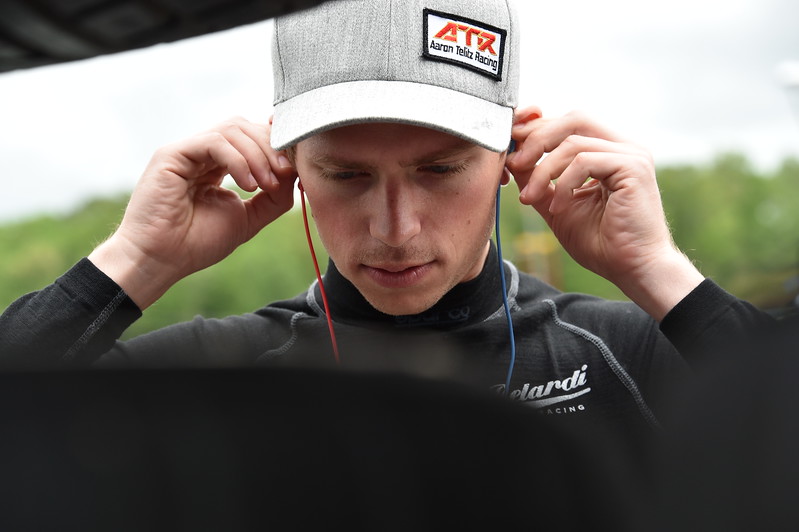 With Telitz having the Red Sox connection, finding out Herta – and more importantly, the Steinbrenners – were coming to Indy Lights this year as well, it was hard for him not to be excited about that. It would also rekindle a rivalry the two started to have on their own in their rookie season of Cooper Tires USF2000 Championship Powered by Mazda in 2014, when Telitz won a race for ArmsUp Motorsports while Herta, then 14, scored a couple top-five finishes in a learning year.
"When I heard the Steinbrenners were coming in I was like, that's so cool!" Telitz laughed. "It's funny; Colton doesn't exactly have a real connection, whereas I'm a direct descendent of the third baseman that won the 1918 World Series. So now here we are, and our paths have crossed again."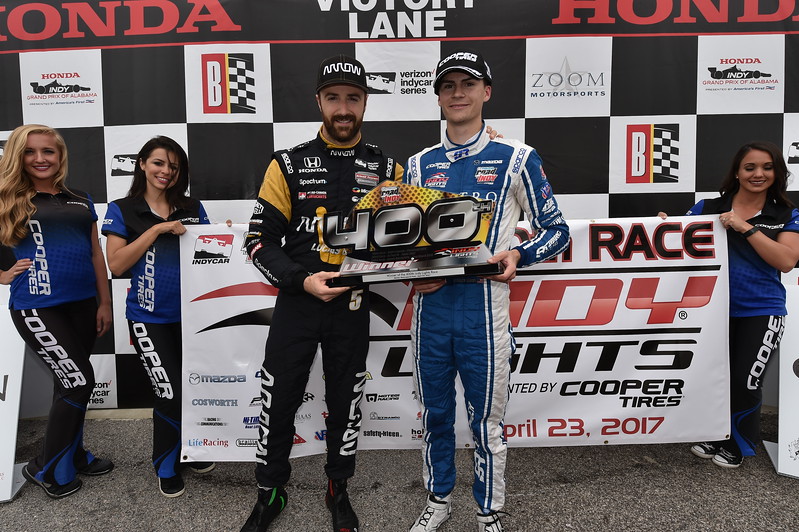 Lest Herta be one to let the friendly jab come at him without a comeback, young "Hertamania 2.0" was quick with a comedic rebuttal.
"Well he's running the red car, and I'm running a blue and white car. So, it's kind of similar in that point as well. I think, just like many years before, we'll see the Yankees emerge victorious over the Red Sox!" Herta laughed. "But no, I didn't know that (about Aaron)! That's actually really cool to see the baseball connections coming into racing."
Herta expanded on his own upbringing and how the longtime Dodgers fan has adopted a different shade of blue.
"As a child, I grew up watching the Dodgers, with living just 40 minutes north of downtown Los Angeles," he said. "Being the home team, that's who I was always rooted for and growing up, that's who my dad rooted for as well. I wasn't as a child, but I've grown to be a Yankees fan this year.
"I've been able to go to quite a few Spring Training games, and have been fortunate to go behind the scenes with the Yankees and it's really impressive. Plus, obviously, I kind of have to like them – I'm driving for their team! It's not a bad team to like, they win a lot!"
On the scoreboard in Indy Lights this year, where the big league prize to graduate to IndyCar is $1 million from Mazda as an advancement scholarship for three races, Herta has won twice – including Sunday's 400th race in Indy Lights history at Barber Motorsports Park – while Telitz can always say he beat Herta to winning in his series debut, as he dominated the season opener from St. Petersburg. Herta leads the points with 101 while Telitz sits fourth on 74.
So, it's play ball between these two drivers with likely baseball's most iconic rivalry as an intriguing subplot for the rest of the year.