Even though Team Penske and Chevrolet won the Honda Indy Grand Prix of Alabama at Barber Motorsports Park, the Honda teams still appeared more than capable of running with them, and the race was pretty balanced from a competition standpoint (for example: three Chevrolets and two Hondas finished in the top five, and three cars from each manufacturer made the Firestone Fast Six).
However, the Desert Diamond West Valley Phoenix Grand Prix was a different story. As was projected coming into the race, the Chevrolet aero kit and power unit dominated on the short oval.
Chevrolets qualified 1-5, with Team Penske drivers qualifying first (Helio Castroneves), second (Will Power), fourth (Josef Newgarden), and fifth (Simon Pagenaud), and JR Hildebrand of Ed Carpenter Racing sandwiched the quartet in third.
And during the race, all 250 laps were led by Penske drivers. Pagenaud led the most with 116, followed by Castroneves (73), Power (59), and Newgarden (2).
"Simon drove a great race," said Jim Campbell, U.S. Vice President Performance Vehicles and Motorsports. "Kyle (Moyer) and the No. 1 team put together terrific car set up, race strategy and quick stops. Excited for Simon to get his first oval win with Chevy here at Phoenix."
What's more, it is the first short oval win for the Penske squad since Power's triumph at the Milwaukee Mile in 2014, and is the first oval win period for Pagenaud. The Frenchman was understandably elated in the post-race press conference.
"It's phenomenal. I'm just as excited as I was in the championship," he revealed. "I think that's going to resonate to you. I was very emotional at the end of the race there because I've been running after this. The desire to be good on ovals for me was really strong. I wanted to come to America and I wanted to embrace the sport, embrace the oval, and show that I could do the job."
Conquering a short oval was makes things that much more special for Pagenaud, as he explained.
"I mean, I'm just super proud. To me, short oval is probably the hardest skill to have to win an oval," he said. "Obviously, Indianapolis is more of a chess game, being there on the longer race, 500 miles. But here it's very physical. You got to stay very clear in your head, despite being taxed physically, and also you need to keep up with the car very aggressively with traffic."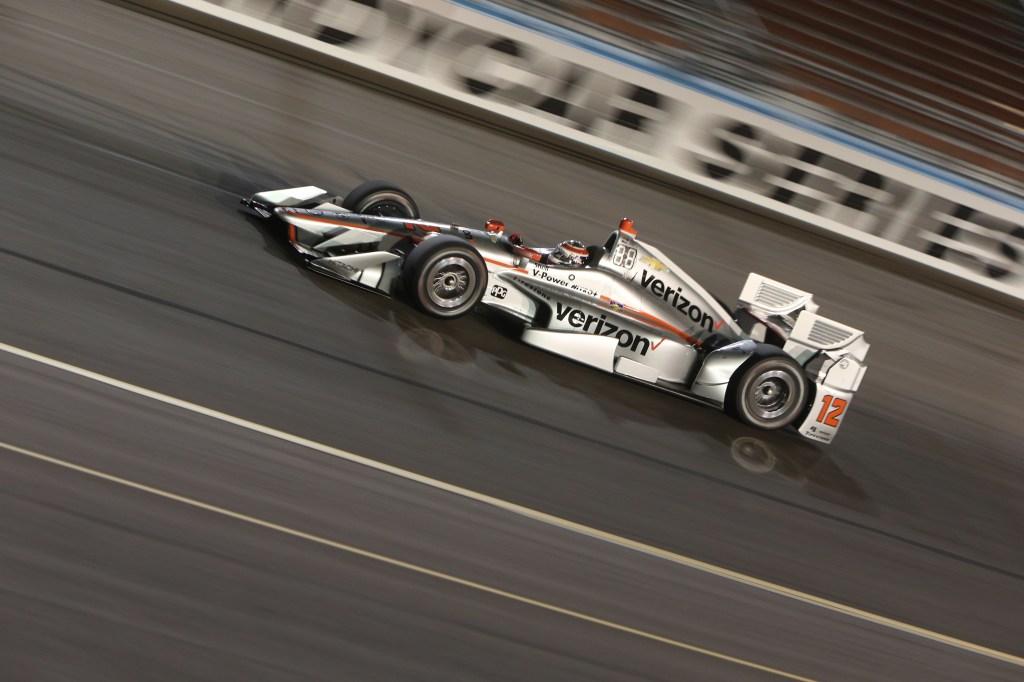 Teammate Will Power detailed that Chevrolet has been hard at work to match the somewhat unexpected speed from the Honda teams, and firmly believes they'll be strong at both Indianapolis races.
"Obviously some tracks suited the Honda a little bit better. But, you know, I feel like we're going to be good," Power affirmed. "I mean, we were good at Barber. I think we'll be good at Indy road course. Chevy's been working really hard to have a great engine for the 500, which I'm very confident in those guys because they do such a good job. I think they could come up with something pretty good."
Pagenaud's win vaults him into the championship lead by 18 points over Scott Dixon, while Power rocketed into the top ten and currently sits seventh in the standings.
Follow Kyle Lavigne.