Fernando Alonso will be a rookie in the 101st Indianapolis 500 presented by PennGrade Motor Oil but he is not, in fact, a rookie to the Indianapolis Motor Speedway.
In truth, he had six somewhat forgettable starts there when the United States Grand Prix was held on the previous configuration of the IMS road course.
And the gap between what Alonso went through then as a 20-something versus today, a 35-year-old getting ready to tackle the biggest race on the Verizon IndyCar Series calendar, could not be more different.
Alonso failed to finish his first three starts at Indy with Minardi in 2001 and Renault in 2003 and 2004, the latter year having had a memorable crash on the start/finish straight.
He didn't even get a chance to start what would have been his best chance to win in 2005, owing to the Michelin tire fiasco, as all-Michelin shod cars withdrew after the formation lap.
It was only in 2006 when he finally finished his first U.S. Grand Prix in fifth with Renault and then finished second to then-teammate Lewis Hamilton in 2007 in a Mercedes-powered McLaren, in the last Formula 1 race held at Indianapolis, that Alonso even got on the board at Indy.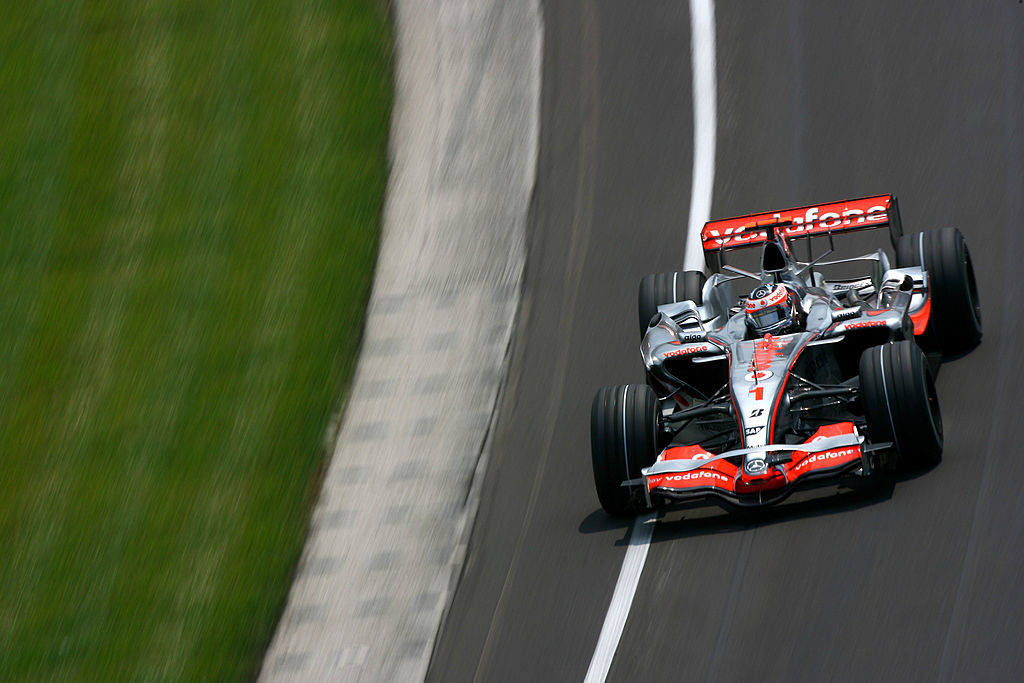 But he did have memories of the Indianapolis 500 first, and cool as it was to have raced there in September or June in F1, he was never sure whether he'd have the opportunity to race there in May.
"I was concentrating in go karts, not even dreaming about Formula 1 as a child. It all seemed too difficult to reach," Alonso admitted during the post-practice press conference. "You're working to grow on the single seaters, and then into Formula 3000. Eventually you arrive to Formula 1 and you are an F1 driver.
"My first Indy memory would be Jacques Villeneuve winning (in 1995) then coming to F1 (a year later in 1996), and then Juan Pablo (Montoya) winning in 2000. Those were the first memories I had from this place.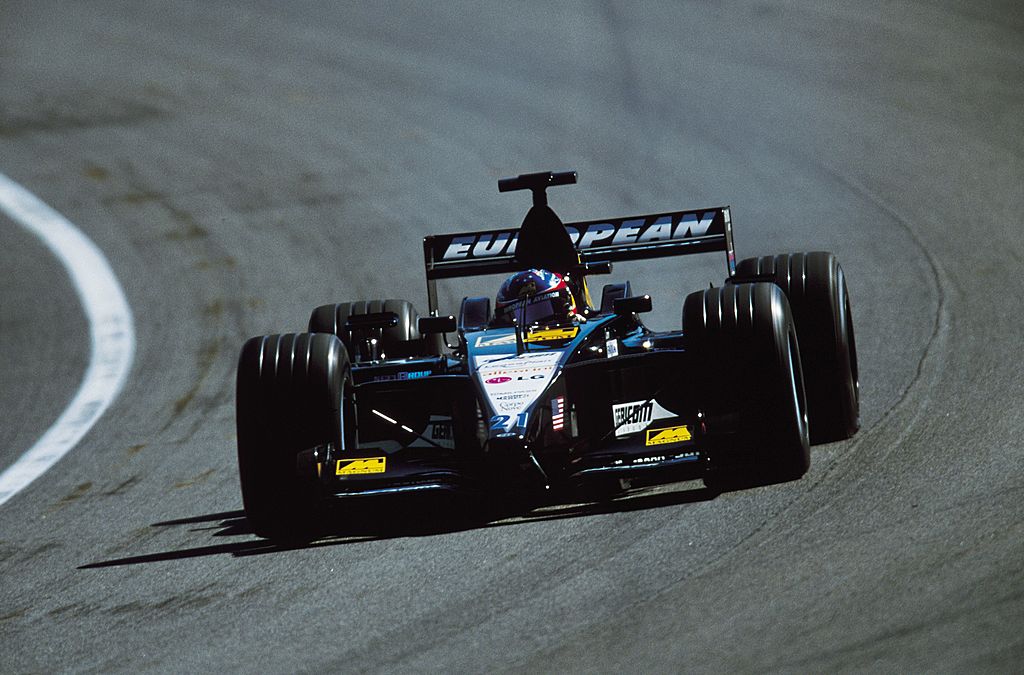 "When we came here in Formula 1 it was something special. We were racing in the States, which was amazing for Formula 1, and it was the biggest place in the world. I remember the first year I raced here, I took pictures of the entrance. I was taking pictures. I hoped one day to race here in May."
Alonso took his first step toward that race in May today in his first test session aboard the No. 29 McLaren Honda Andretti entry, completing more than 100 laps and finishing his Rookie Orientation Program.
Because Formula 1 doesn't have anything close to an oval on its calendar, it's hard to think of an F1 corner that matches any of the four left-handers that make up IMS' 2.5 miles. Still, Alonso gave his best stab at it when asked.
"Maybe 130R from Suzuka? You're probably at 320 or 330 kph… I have no idea in mph," Alonso said. "It feels different. On Formula 1, the feeling of just the steering wheel helps it feel a little bit easier. The level of downforce, sophistication, is that there is a little bit more grip and predictable car.
"But here, it is more raw. It's more racing. It's definitely faster and different. We all started in karts or smaller categories. We missed that kind of feeling, where every single millimeter or tenth of second matters. Here, it's more driver input in different phases of the corner."
Alonso also noted how the start-up process in IndyCar is vastly different from F1, and significantly quicker.
"Here, they ask if you're ready, you say yes, switch the car on and you go. In Formula 1, it takes 6 minutes to fire up the car!" Alonso laughed.
"It's check, re-check. (It's) so much technology, electronics, hybrid system that needs to be linked with the combustion engine, the brake by wire. Every run gets slowed down by possibilities (that could go wrong) on the car. Here, it is more fun because you switch on the engine, and you race."
The hardest part of Alonso's F1-Indy odyssey from a travel and logistics perspective, meanwhile, appears behind him.
Since his announcement on April 12 that he'd be racing in Indianapolis, he has had this travel schedule of locations: Bahrain, Birmingham, Ala., Indianapolis, Sochi, Russia and Indianapolis again, today.
He'll be back home to his native Spain in the coming days for preparation ahead of his home race, the Spanish Grand Prix (Sunday, May 14, 8 a.m. ET, NBCSN). Immediately after that, he plans to be back in Indianapolis by May 15, where he'll set up shop for the remainder of the month and miss the Monaco Grand Prix.
For Alonso, this next month comes after a surreal two-month journey of travel since preseason testing for the Formula 1 season began in his native Spain in early March.
"Actually I started in the week before Australia, and I wasn't coming back to home until after tomorrow when I'm there," he said.
"So from the first week in March, I've been moving. The next four days I will train a bit and relax a little bit. See the family in Spain, be at the Spanish Grand Prix. 
"There's been a lot of flights, time zone differences, but I'm pretty much OK at the moment."
Other than the whole, getting used to turning left only, thing.
"Yes it felt new to me! It felt strange, anti-clockwise at those speeds," Alonso said. "But it's been a very helpful day in getting to learn all the techniques on driving. I'm happy with this first step."