The wraps have come off Fernando Alonso's No. 29 McLaren Honda Andretti entry for the 101st Indianapolis 500 presented by PennGrade Motor Oil, ahead of his maiden test today at the Indianapolis Motor Speedway. You can watch the test from 9:30 a.m. ET online via the NBC Sports App, as well as via IndyCar's channels.
The car is, in fact, in a proper McLaren papaya orange livery – not the darker shade of orange and black that is on the McLaren MCL32 Honda Formula 1 chassis this season.
McLaren teased the livery a couple times in the buildup to the full reveal, before launching it live on social media this morning just over an hour before the day starts. McLaren also fully revealed Alonso's helmet, too.
The livery reveal was done via video, before still shots on the yard of bricks were revealed
A handful photos are linked below, here (Photos by IndyCar)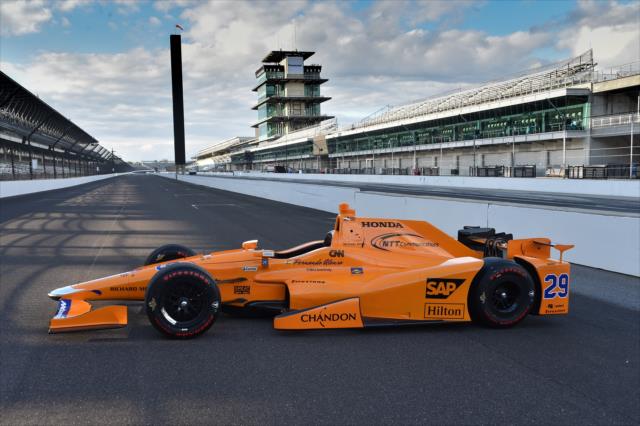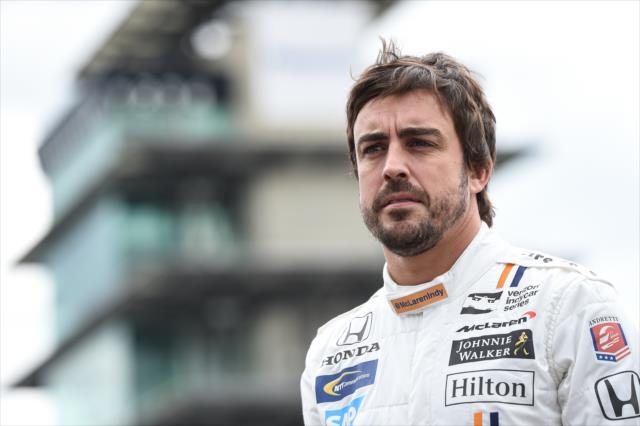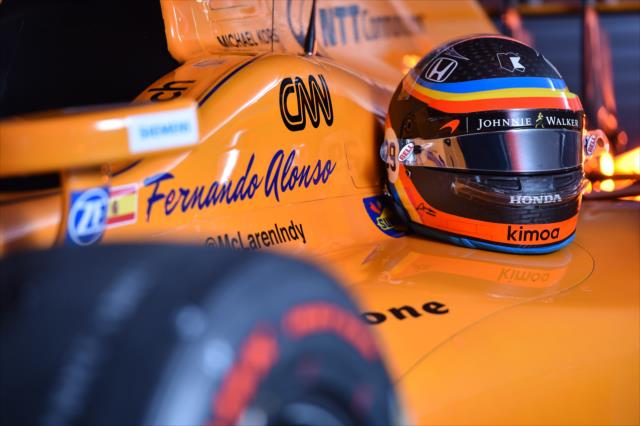 Here's a teaser of the Alonso test streaming coverage.