Spencer Pigot and Ricardo Juncos will reunite for Juncos Racing team's maiden Verizon IndyCar Series race, the 101st Indianapolis 500 presented by PennGrade Motor Oil, as the first of two drivers expected to be announced on Tuesday.
In Pigot, Juncos has a 23-year-old driver who has won him back-to-back titles on the Mazda Road to Indy presented by Cooper Tires in Pro Mazda and Indy Lights, for a quick reunion.
"I am personally very happy to be able to formally announce that Spencer (Pigot) will be driving for Juncos Racing in the 101st running of the Indianapolis 500," Juncos said in a release. "As most people know, Spencer started with our team in 2003 driving Karts. We reunited in 2014 and won the Pro Mazda Series championship, then Spencer helped us win the Indy Lights team championship in 2015. This is, hopefully, the next step in our successful relationship together."
"First I want to thank Ricardo (Juncos) for this opportunity. We have had a long, successful relationship from karts to the Mazda Road to Indy series and hopefully we can repeat that success at Indy this month," Pigot added. "I also want to thank my sponsors, Oceanfront Recovery, Rising Star Racing and P1 Management for making this possible. The Indy 500 is the greatest race in the world and to be able to drive in it again is fantastic. Last year was my first Indy 500 and I learned a lot. I am confident that I will be able to apply what I learned and a better result this time around."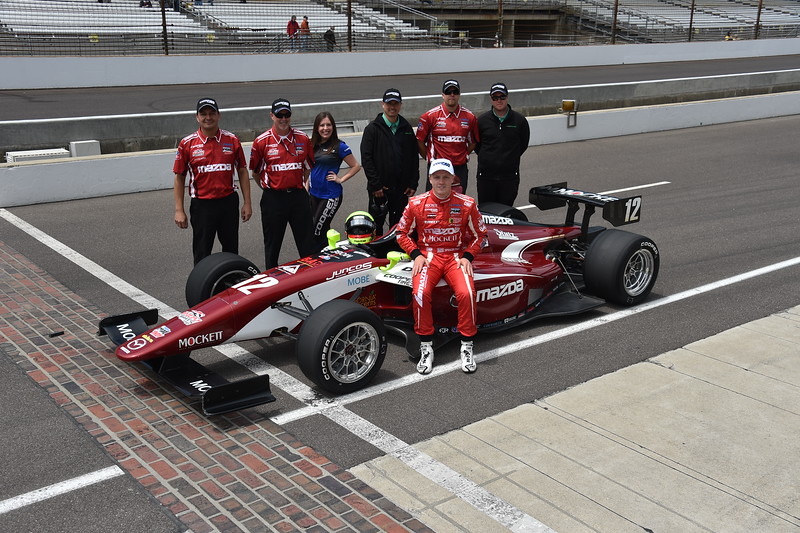 Pigot is the full-season driver for Ed Carpenter Racing's No. 20 Fuzzy's Vodka Chevrolet on road and street course races in the Verizon IndyCar Series, but ECR team owner/driver Ed Carpenter held steadfast to its commitment of only running two cars, as first reported by NBC Sports.
"I'd love to see Spencer in the race," Carpenter said at the time. "Obviously I would have liked to have found enough to have him in one of our cars, but I can't do it without the right funding to not make it the right thing for the team's sake, and his sake. I'm not gonna hold him back from any opportunity."
This left Pigot needing a team to field him if he was to make his second start in the Indianapolis 500, and he will, outside of Carpenter. He ran with Rahal Letterman Lanigan Racing last year and will saddle up in the No. 11 Oceanfront Recovery Chevrolet for Juncos as another supporter has come through from Rising Star Racing, Pigot's longtime supporters. The green, white and orange livery is rather similar to Tony Kanaan's longtime 7-Eleven colors that adorned his entry with Andretti Autosport (then known as Andretti Green Racing), also No. 11, from 2003 to 2009.
Oceanfront Recovery is a modern drug addiction and alcoholism treatment center located in Laguna Beach, Calif., and it will support Rising Star Racing drivers Pigot and Neil Alberico (Carlin in Indy Lights) during the Month of May at the Indianapolis Motor Speedway. Alberico, who lives in San Clemente, is not based far from the company's headquarters.