Here's some quick notes heading into the Grand Prix of Indianapolis Presented by Royal Purple Synthetic Oil Supporting the Lupus Foundation of America, the second weekend of the Mazda Road to Indy presented by Cooper Tires where all three rungs are in action and third overall for the MRTI this season.
Of note for all three series, the lubricant company will title all six rounds of competition at Indianapolis Motor Speedway on May 12 and 13. All races will be in support of the Lupus Foundation of America. May is Lupus Awareness Month; more information is available at the series website, linked here.
Also, starting this weekend and retroactive to the season-opening race in St. Petersburg, all race winners in the Mazda Road to Indy will be presented with special "rice spoon" (called a skakushi) decals for their cars from Mazda to acknowledge their accomplishments. The rice spoon is a talisman for good luck, victory, business prosperity and a safe household, and the characters on the spoon read "Certain Victory" and "Must Win."
INDY LIGHTS
Herta won Indy Lights' 400th race Sunday at Barber. Photo: Indianapolis Motor Speedway, LLC Photography

Top 5 in points: 1. Colton Herta, 101, 2. Kyle Kaiser, 85, 3. Nico Jamin, 75, 4. Aaron Telitz, 74, 5. Neil Alberico, 69

The 14-car entry list drops by one from the opening two rounds with Pato O'Ward not listed for this weekend at Team Pelfrey. O'Ward enters the weekend seventh in points with 58.
Juan Piedrahita makes his 100th Mazda Road to Indy start in Race 1 on Friday. Piedrahita, who's spent nearly a decade in the ladder, has competed on all three rungs.
Recent past winners of IMS Road Course race: 2016-Ed Jones (Race 1), Dean Stoneman (Race 2), 2015-Jack Harvey (Race 1), Sean Rayhall (Race 2), 2014-Matthew Brabham (Race 1), Luiz Razia (Race 2)… also four different winners in four previous IMS road course races on old configuration from 2005 to 2007
DuraMAX Powered by RelaDyne will support Nico Jamin's No. 27 Andretti Autosport Dallara IL-15 Mazda for both May races. The car takes on a new red, white and blue as a result. Jamin has won five of his six last race starts combined between IMSA's Prototype Challenge series (LMP3 cars, both races at Sebring), Indy Lights (race one at Barber) and Pirelli World Challenge's GTS class (both races at VIR) in the last month.
Andretti Autosport also announced an extension with technical supplier BIG KAISER, a high-precision tooling systems manufacturer, through 2017.
Oceanfront Recovery will be featured on the No. 22 Carlin Indy Lights entry of Neil Alberico for two races at the Indy Grand Prix road course and Freedom 100. Alberico resides in San Clemente, Calif, not far from Oceanfront Recovery's premises in Laguna Beach, Calif.
PRO MAZDA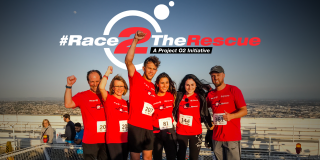 Top 5 in points: 1. Anthony Martin, 66, 2. Victor Franzoni, 50, 3. TJ Fischer, 44, 4. Nikita Lastochkin, 34, 5. Sting Ray Robb, 33
The 15-car entry list features one additional entrant versus St. Petersburg, Australian Steven Ford added in another National class entry as a fourth car at World Speed Motorsports.
Recent past winners of IMS Road Course race: 2016-Pato O'Ward (Races 1 and 2), 2015-Weiron Tan (Race 1, NOLA makeup), Timothe Buret (Race 2), Santiago Urrutia (Race 3), 2014-Scott Hargrove (Races 1 and 2)
TJ Fischer has been busy since St. Petersburg. The Team Pelfrey driver was a Team Captain in the American Lung Association in California's 10th annual Fight For Air Climb on April 8 to raise funds and awareness for healthy lungs. The Fight For Air Climb is the only event in Los Angeles that challenges individuals and teams to ascend the entire height of the 858 foot skyscraper, the third tallest building in Los Angeles. The 23-year-old Vacaville, Calif. native led the #Race2TheRescue team to the top of the skyscraper, climbing 1,398 stairs and 63 stories, racing on behalf of Project O2's #Race2TheRescue, an asthma awareness campaign. This raised more than $209,000.
The new Tatuus PM-18 Mazda had its first oval test at Iowa Speedway earlier this week with Aaron Telitz driving, marking the car's first running on this circuit after road course running last month.
USF2000
Frederick (left) on Barber podium with Askew (center) and Parker Thompson (right). Photo: Indianapolis Motor Speedway, LLC Photography

Top 5 in points: 1. Oliver Askew, 122, 2. Kaylen Frederick, 88, 3. Rinus van Kalmthout, 88, 4. Parker Thompson, 79, 5. Robert Megennis, 68

The 23-car field sees a handful of changes since Barber. In for their debuts are Callan O'Keeffe replacing Toby Sowery in the second BENIK entry with Jayson Clunie added in a fourth Exclusive Autosport entry. Newman Wachs Racing will only run one car for Dakota Dickerson; Andre Castro and Flinn Lazier will not continue.
Recent past winners of IMS Road Course race: 2016-Anthony Martin (Race 1), Parker Thompson (Race 2), 2015-Nico Jamin (Races 1 and 2), 2014-Will Owen (Race 1), Adrian Starrantino (Race 2)