When it launched in 2014, the race now called the INDYCAR Grand Prix was somewhat of a gamble. Would adding an event at the Indianapolis Motor Speedway barely two weeks prior to the Indianapolis 500 impact the bigger event? Would it serve as an effective lead into "The Greatest Spectacle in Racing?"
According to the drivers, the event has been a flying success. "I love the GP of Indy," said Conor Daly, native of nearby Noblesville and driver of the No. 4 ABC Supply Chevrolet for A.J. Foyt Racing. "I think it's an awesome way to kick off the Month of May. It's a home race, so it means a lot to me and we came very close to being on the podium last year, so I hope to be in contention again this year."
James Hinchcliffe, driver of the No. 5 Arrow Electronics Honda for Schmidt Peterson Motorsports, finished third in this race last year and acknowledged that the Grand Prix has been a welcomed addition to the schedule. "The INDYCAR Grand Prix was our first podium of 2016 and it would be great to repeat that. The GP has been such a fun addition to the month of May the last couple years, and like we said, the results were there last year. So with the momentum that we've got in the No. 5 Arrow car, and still holding on to a top-five position in points, we're just hoping for another strong weekend," he explained.
Scott Dixon, who will again sport NTT Data colors on his No. 9 Honda for Chip Ganassi Racing this weekend, added that running the road course at the Speedway spices things up and gives onlookers something different to watch at the famed Indianapolis Motor Speedway. "I like the idea of getting another race in to start the month of May before the Indianapolis 500," said the four-time champion. "I think having a road course and then, of course, the oval race really gives race fans a good sampling of a few of the different disciplines we have to tackle as INDYCAR drivers."
In its brief three-year history, two drivers have separated themselves at the event. The first is Team Penske's Simon Pagenaud, who has won two of the three grands prix held. This includes a dominant performance at last year's event, one in which he led 57 of 82 laps and was only demoted from the lead by pit stop sequences and drivers going off strategy.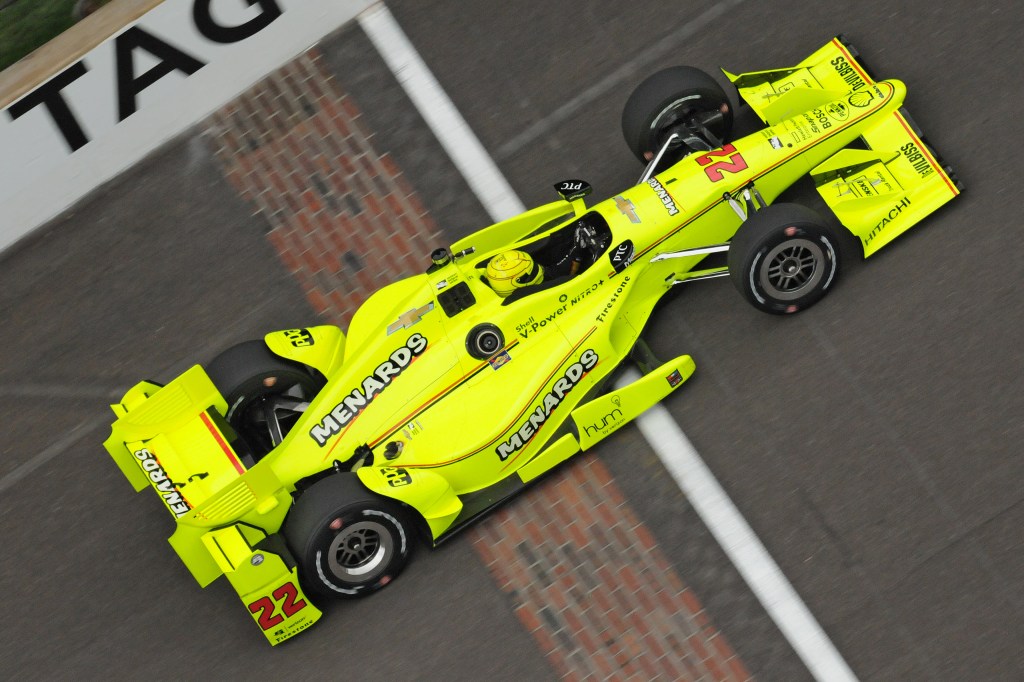 "I was fortunate enough to win two of the last three (grands prix) events there. We are hoping to execute again and there's nothing like the crowd at Indy and there's so much excitement all over the city during the month," Pagenaud said of his history at the event.
The other driver who has separated himself has done so by being the only driver to finish in the top five at all three previous INDYCAR Grands Prix. That driver is none other than…Charlie Kimball. The man piloting the No. 83 Tresiba Honda for Chip Ganassi Racing has finished fifth in every INDYCAR Grand Prix, and even qualified on the front row for last year's race.
"It's my favorite time of year, May in Indianapolis," Kimball asserted. "I'm ready to move into the Indianapolis Motor Speedway and continue working toward our goals on track. It's no secret we've had a rough start to the season, so this is our chance to turn things around. The Novo Nordisk Chip Ganassi Racing team had a super-solid race car last year, starting from the front row, so we'll be taking what we can learn from that and seeing where we can improve."
Saturday's INDYCAR Grand Prix of Indianapolis rolls off at 3:30 p.m.
Follow Kyle Lavigne.