Four Chevrolets from Team Penske made the Firestone Fast Six. But, not to be overlooked, two cars from the Honda camp joined them, and even kept a fifth Penske entrant from getting in the mix (Simon Pagenaud failed to advance to the Fast Six and will start seventh).
Chip Ganassi Racing's Scott Dixon kept Penske from taking the top four spots on the grid by qualifying in fourth, just ahead of Juan Pablo Montoya, while Dale Coyne Racing's Sebastien Bourdais made it into the Firestone Fast Six for the first time in 2017 and will grid sixth, his best starting spot of the season.
"It's the first time we were a legit Fast Six car and we're in the mix, we're in the fight, this fight being in the middle of a Penske fest," Bourdais quipped in the post-qualifying press conference.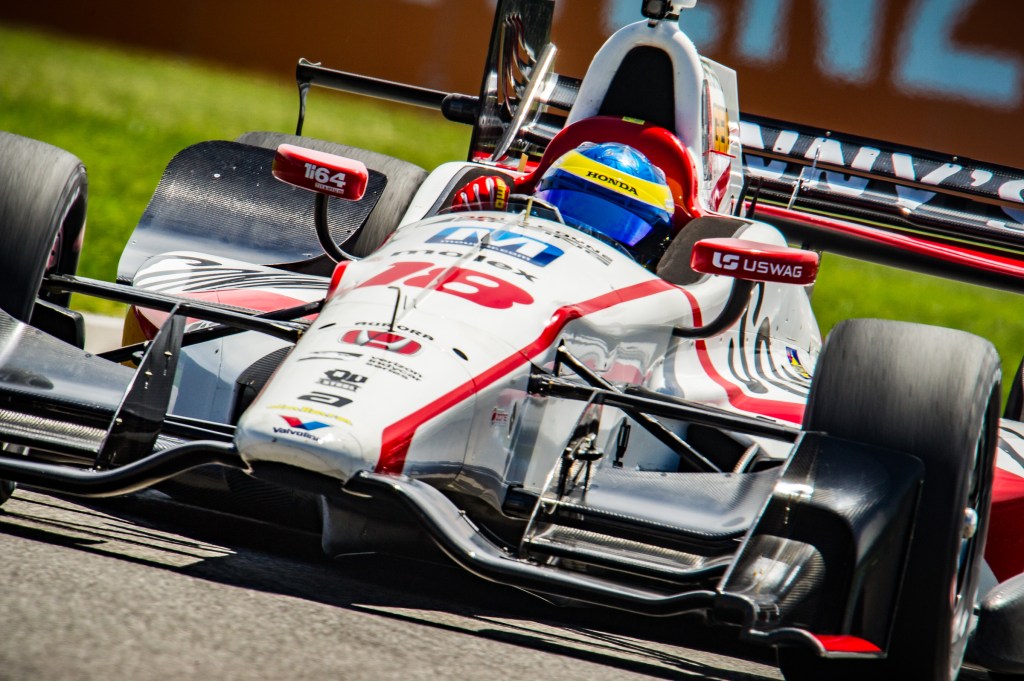 For Bourdais, the result comes on the heels of a hard crash on the first lap of the Desert Diamond West Valley Phoenix Grand Prix that destroyed the chassis. As Bourdais noted, the Dale Coyne Racing team worked night and day to rebuild the car, and he was keen to emphasize their efforts.
"There were countless hours to build that car back up from what it was after Phoenix, which really wasn't much at all left," he explained. "So you know, they worked every day except Sunday. It's a big testament to that small organization that's really got inspiration to grow and develop, and it's just a cool feeling."
Dixon, the only driver to make the Fast Six in every road and street race this year, acknowledged that Honda has put in a workmanlike effort to catch Chevrolet and explained that, despite still lacking a little bit of raw pace, the package is more than capable to contending.
"I think with the road course kit that we have, I think the Hondas have been doing a pretty stout job," he asserted. "(Chip Ganassi Racing) has been on both sides of the fence, so we know exactly how both of them work. So next week should be good, so don't worry about that. But yes, excited for next week to see where it goes."
Saturday's INDYCAR Grand Prix rolls off at 3:30 p.m. ET.
Follow Kyle Lavigne.