INDIANAPOLIS – Fernando Alonso paced the opening practice session for the 101st Indianapolis 500 presented by PennGrade Motor Oil – albeit one that only features a handful of the 33 cars scheduled to compete running.
The two-time Formula 1 World Champion was back out after arriving Sunday night from the Spanish Grand Prix, and did 35 laps in the session with a best speed of 221.634 mph in the No. 29 McLaren Honda Andretti entry.
His Spanish countryman Oriol Servia (technically, he's Catalan) was second in his first IndyCar running since last year's Indianapolis 500, when he was in Schmidt Peterson Motorsports' third car. Servia, now in the No. 16 Manitowoc Honda for Rahal Letterman Lanigan Racing, clocked a speed of 220.759 mph.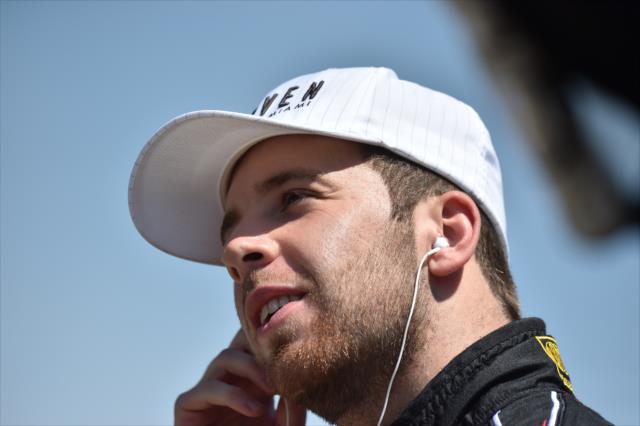 Ed Jones was first on the day to complete all three phases of his Rookie Orientation Program. The Dubai-based Brit got through easily and in a total of 48 laps, posted a best speed of 219.288 mph, in the No. 19 Boy Scouts of America Honda for Dale Coyne Racing.
Jay Howard and Sebastian Saavedra have completed all phases of their refresher program for Schmidt Peterson Motorsports and Juncos Racing, respectively.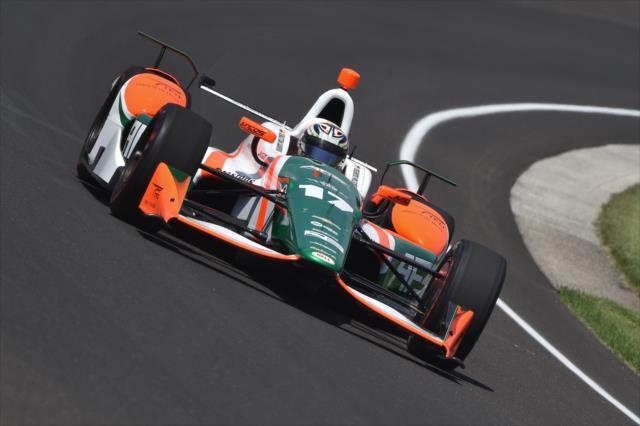 Both Saavedra and Spencer Pigot completed laps for Juncos in Ricardo Juncos' maiden run with his Chevrolet-powered IndyCar on the Indianapolis Motor Speedway oval. Saavedra did the bulk of them with a best lap of 216.598 mph in 22 laps, while Pigot only did an installation lap in his car.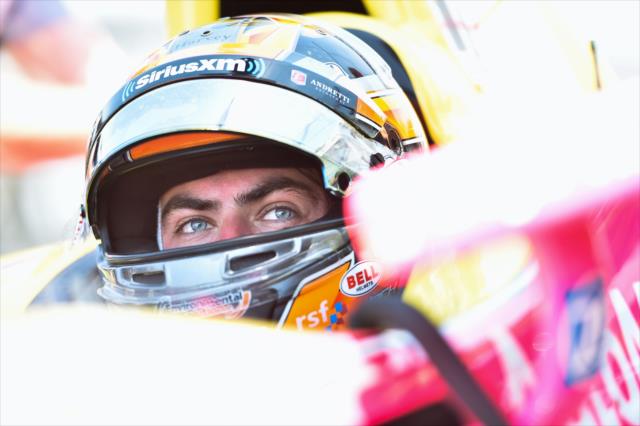 Rookie Jack Harvey completed the first phase of his ROP program despite a clutch issue for his No. 50 Michael Shank Racing with Andretti Autosport Honda. Further issues have prohibited him from completing phases two and three as yet.
The fourth member of the rookie group, Zach Veach, is yet to get through ROP. The driver of the No. 40 Indy Women in Tech Championship Chevrolet was late out, barely out before 2 p.m., owing to late completion of the car's build.
Additional notes from this morning are linked here.
Buddy Lazier's chassis is here, and was spotted in the garage earlier today. The Lazier Racing Partners team is building up the car and it remains to be seen when it will first hit the track.
Temperatures have increased from 77 ambient and 106 track this morning to 83 and 122, respectively, later on.
Speeds from this first two-hour session are below, with all cars now available to go on track until 6 p.m. ET.