INDIANAPOLIS – Three of the Verizon IndyCar Series' most successful drivers from a full season standpoint are at a critical point in their respective careers where they are now well-positioned to secure an overdue win in the series' single biggest race, the 101st Indianapolis 500 presented by PennGrade Motor Oil.
The problem, then, for Team Penske teammates Will Power, Simon Pagenaud and Josef Newgarden is that only one of them will be first to win their first Indianapolis 500. And how a win would slot into their overall career arches would also be fascinating.
Meanwhile, teammates Helio Castroneves and Juan Pablo Montoya have already scaled Indy's mountain multiple times. Castroneves will have his eighth attempt at trying for his elusive fourth victory, to enter into a club that hasn't welcomed any new members since his advisor and spotter at Team Penske, Rick Mears, did so in 1991. Montoya, in Penske's fifth car in a one-off entry, will look to match Castroneves with his third win.
Much of the hopes for the Penske drivers come down largely to whether Chevrolet's aero and engine package will be able to match, or exceed, Honda's. Honda was known to have a power advantage last year, but rest assured, Chevrolet has not be resting on its heels, and combined with technical partner Illmor figured to be bringing its best fight to the party.
Combined, Newgarden (Barber), Pagenaud (Phoenix) and Power (Indianapolis road course) have won the last three races. And here's what a win could mean for Power, Pagenaud or Newgarden.
Will Power – In his 10th Indy 500, and more relaxed yet still motivated
Power, driver of the No. 12 Verizon Team Penske Chevrolet, has only had one true moment of glory at the '500 in his nine prior attempts, at a race that has perpetually dogged him where missed opportunities stand out.
His battle with Montoya for the 2015 race was fantastic, in a no-holds barred, drag-out, same team battle that ensured Team Penske would return to the top after a, for them, relative drought of six years since last winning in Indianapolis in 2009 with Castroneves. That was Team Penske's 16th and most recent Indianapolis 500 victory.
But Power was so frustrated after coming second that day, because he knew it was his best chance yet at breaking through gone, while Montoya had promptly secured his second win in three chances at Indy – almost making it look easy.
Here's what Montoya and Power had to say after their battle, that day:
"What really matters is the last 15 laps. That was fun racing. Probably the best racing," said Montoya. "Between Will (Power) and (Scott) Dixon, we have a lot of respect for each other. We understand the risk and we understand when they got you. So it makes it fun."
Power's take? "I just had too much push when he got by. I had to lift on that last lap. He was definitely better when he got behind me. That's why he got the run. Anywhere else I'd be happy with second. But here. … It was a great month overall — first, first and second, second."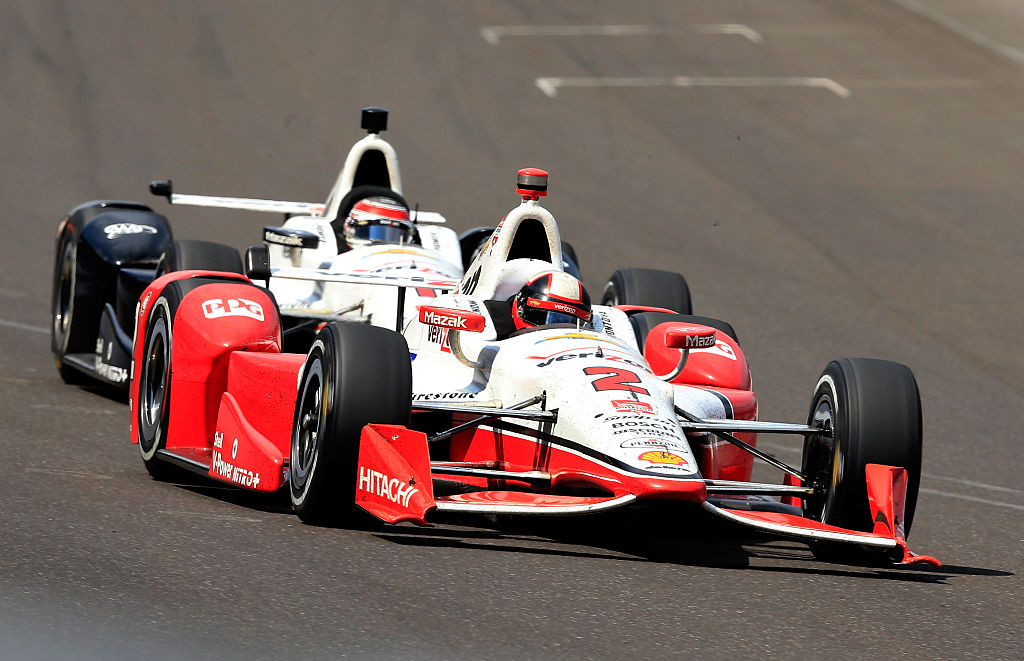 The remainder of Power's Indy 500 record isn't the best. That's below:
2008, KV Racing Technology, Started 23rd, Finished 13th
2009, Team Penske, Started 9th, Finished 5th
2010, Team Penske, Started 2nd, Finished 8th
2011, Team Penske, Started 5th, Finished 14th
2012, Team Penske, Started 5th, Finished 28th (accident)
2013, Team Penske, Started 6th, Finished 19th
2014, Team Penske, Started 3rd, Finished 8th
2015, Team Penske, Started 2nd, Finished 2nd
2016, Team Penske, Started 6th, Finished 10th
Poor results at Indy, by both his own and particularly by Penske standards, blot his otherwise sterling copybook throughout his decade plus in IndyCar.
He won his 30th career race on Saturday at the INDYCAR Grand Prix, but Power's oval ability – and results – seem to be in a better place now than they ever have been.
"My oval results over the last year and into this year have been better than my road course almost. I mean, just been top twos and threes and wins," he said Saturday.
"So I mean, I feel like everywhere I go, I have a shot."
His Pocono win last year was proof confidence of his continued, almost Mears-like development on ovals. Making the car better throughout a run was not something he was known for in the past, but that was something he's excelled at recently.
Additionally, Power's in a considerably more laid back this year compared to the occasionally stressed, super serious moments; he's now a dad for the first time, and that's provided him a new lease on life at home.
"You know, last year definitely had a few health issues to deal with, and you know, you just — you know, I think that's just how life is. You have good and bad times.
"You know, the bad doesn't last forever and neither does the good. So you've got to kind of weather it and not get too down in the bad times and too up in the good times.
This is an interesting year for him from a strategic standpoint, too. Instead of Tim Cindric, Team Penske president, Power now has Jon "Myron" Bouslog calling his races. It was key the two of them got their first win together to have that momentum for the rest of the month.
And Power's year has not seen the results he's probably deserved. After a mechanical at St. Pete, contact with Charlie Kimball in Long Beach and a puncture in Barber cost him at least one win and likely two other top fives, he's rebounded nicely with a second and win the last two, to enter this qualifying and race week fifth in points, only 46 behind teammate Pagenaud (191-145). That's a far cry from where he was the same time last year, when Power was some 137 points back (242-105).
That leads nicely into the defending series champion…
Simon Pagenaud – A champion and an oval winner since last May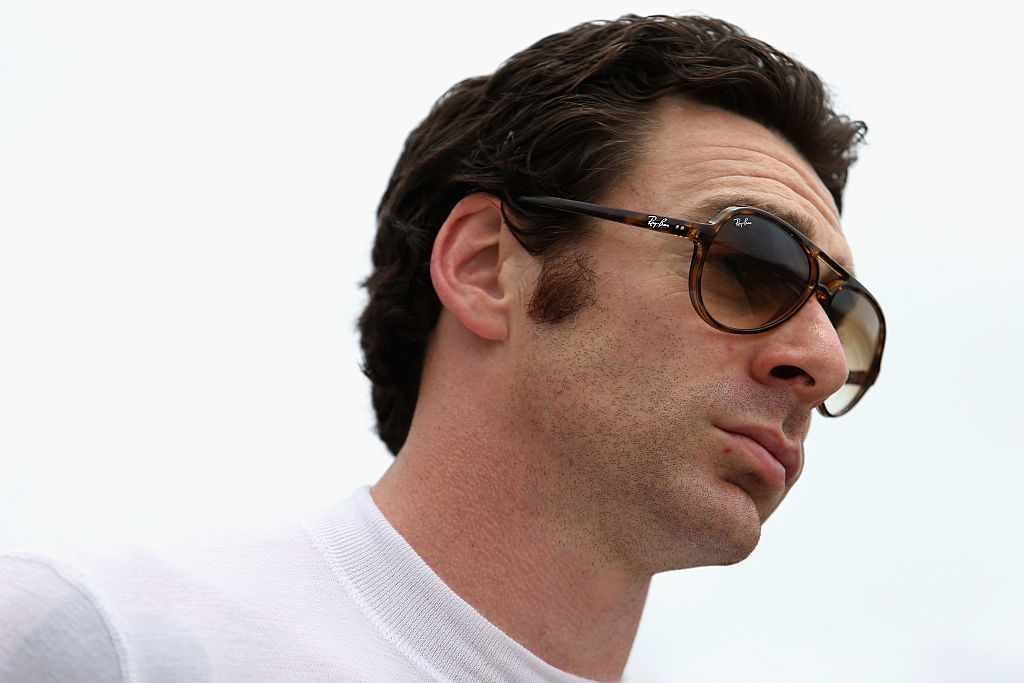 It's been a really weird year for Simon Pagenaud to start the 2017 season.
He's in the same place as he was, points-wise, this time last year – first. And he has a win already on his scorecard.
He drives a car, the No. 1 Menards Team Penske Chevrolet car, which is blindingly yellow. Yet Pagenaud – the human, rather than his dog, Norman, who's becoming a social media star – feels a bit overlooked within the scope of this May.
Pagenaud's utterly ridiculous start to 2016 of two runner-up finishes and three straight wins was a remarkable story because of its stark contrast to his tough first season with Team Penske, when he only scored two podium finishes. Combined with Menards coming back into the sport after a long hiatus, Pagenaud was a topic on everyone's minds.
Now, weirdly, he seems like he can be the spoiler from a story line standpoint.
In the first five races this year he's finished in each of the top five positions in the race, but only has two top-five starts all year. It's been a case of making good days out of bad ones, and combined with engineer Ben Bretzman, their best overall performance came on IndyCar's only oval thus far at Phoenix.
"I was very emotional at the end of the race there because I've been running after this. The desire to be good on ovals for me was really strong. I wanted to come to America and I wanted to embrace the sport, embrace the oval, and show that I could do the job," Pagenaud said after winning Phoenix.
For being the series defending champion and points leader, Pagenaud's still in search of that ultimate, breakthrough to the national consciousness moment. A win at Indy would do just that.
Pagenaud credited his first Indianapolis 500 teammate, NBCSN IndyCar analyst Townsend Bell, for a lot of how he learned how to race on ovals.
His Indianapolis 500 career does not yet boast a top-five finish. In truth, finishing 19th last year could have cost him the championship, but he'd opened up a near-100-point lead going into the month that it didn't produce near the collateral damage it could have.
Here is Pagenaud's Indy 500 record, and like Power's, it's not the best:
2012, Schmidt Hamilton Motorsports, Started 23rd, Finished 16th
2013, Schmidt Hamilton Motorsports, Started 21st, Finished 8th
2014, Schmidt Peterson Motorsports, Started 5th, Finished 12th
2015, Team Penske, Started 3rd, Finished 10th
2016, Team Penske, Started 8th, Finished 19th
Pagenaud's had strong pace in both 2015 and 2016, particularly 2015, but has been undone as the race has gone on. Mechanical woes slowed him late last year.
With just a 10-point lead on Scott Dixon coming into May and 46 on Power, Pagenaud needs a good May from a big picture standpoint if he is to retain his full-season crown.
Josef Newgarden – First crack at the Penske file in May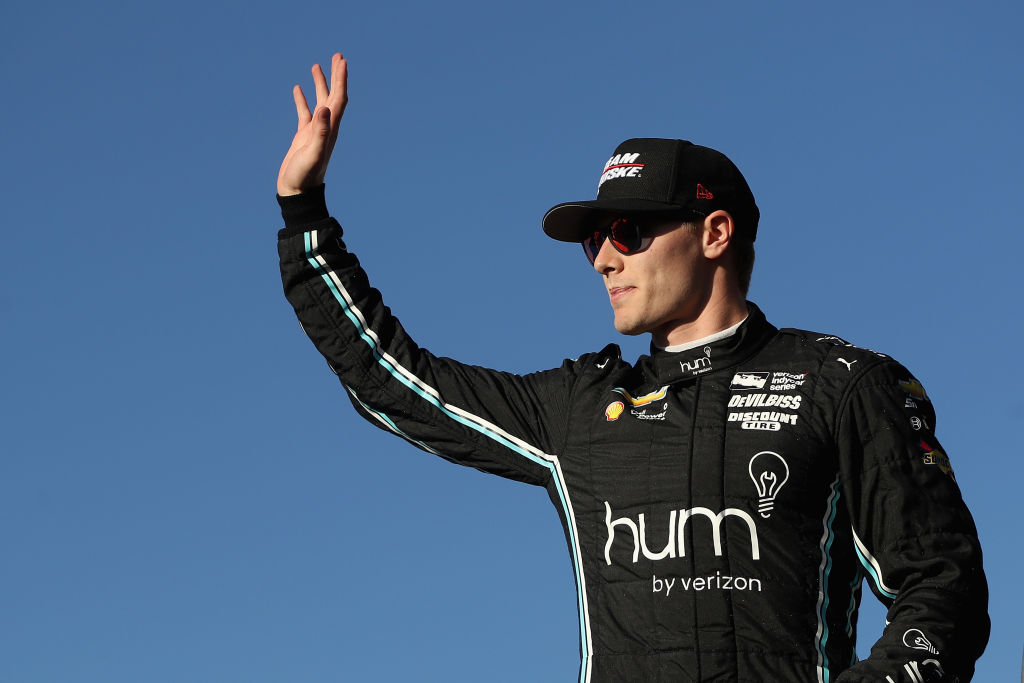 We did a fuller breakout on Newgarden last week, but the simple nature of Newgarden's first crack at May with Team Penske is this: he has more resources than he ever has before, and he has more pressure than he ever has before with the No. 2 hum by Verizon Team Penske Chevrolet.
He can downplay the pressure all he wants, and so far he has done well to integrate himself in a fast start within the team. Even his last two races since winning at Barber, Newgarden has minimized the damage with ninth and 11th place results despite two wing changes needed at Phoenix and two pit speed violations on the Indianapolis road course.
That leaves him third in points, 39 behind Pagenaud but three clear of Helio Castroneves and seven clear of Power.
Newgarden made a big move forward in points last year as a result of his third place finish after qualifying second, but the sting of both near-misses outweighed his overall gains
"Indy you have to treat as its own event. It's hard to look at it from a points standpoint… yet you still do, because there's a lot there," Newgarden told NBC Sports.
"Indy is a race you want to win. Points are secondary. It's a big month… but you ask where do you stack up when you leave. To some degree you have to look at it, and in qualifying, you have to look at it as almost a full race of points."
Last year did provide him his first good points haul here this year. Like Power and Pagenaud, his Indianapolis 500 record is one of the few things in his career that isn't spectacular.
2012, Sarah Fisher Hartman Racing, Started 7th, Finished 25th (Engine)
2013, Sarah Fisher Hartman Racing, Started 25th, Finished 28th
2014, Sarah Fisher Hartman Racing, Started 8th, Finished 30th (Accident)
2015, CFH Racing, Started 9th, Finished 9th
2016, Ed Carpenter Racing, Started 2nd, Finished 3rd
Newgarden's teammates prior to this month at Indianapolis were, in order, a fellow rookie in the late Bryan Clauson (2012), and veteran Alex Tagliani (2014) in one-off second cars, and then JR Hildebrand and Ed Carpenter (2015 and 2016). None of those drivers were in a full-time seat.
Newgarden will have the built-in advantage of having worked with his teammates all year prior to now, and they've also had two tests here already. That will help as he goes through this month.
Whereas with Carpenter and Sarah Fisher in years past, Newgarden could overachieve in one of the smaller teams, now he has the eyes of the IndyCar world watching him at Penske. But with Tim Cindric as his strategist, and as a 26-year-old who needs either an Indy win or a championship as his next logical progression, he's well-positioned to have a properly big month.