Following a tweak to its Formula 1 livery design for last weekend's Spanish Grand Prix, Haas has opted to take another step and revise its look ahead of next Sunday's race in Monaco.
NASCAR team co-owner Gene Haas took his eponymous F1 operation onto the grid in 2016, racing in the red, black and gray colors of Haas Automation.
The team made little changes to its livery between 2016 and 2017, but was required to make alterations for the last race in Spain as per the FIA's updated guidelines of driver identification stickers.
Haas has now taken advantage of this to make more widespread changes to its car design, ditching the majority of red that previously adorned the VF-17 in favor of a light gray.
"It is for the whole year now," team principal Guenther Steiner added. "With the change in the size of the numbers and its positioning, we looked into making the entire car a little more visible."
Here was the initial livery: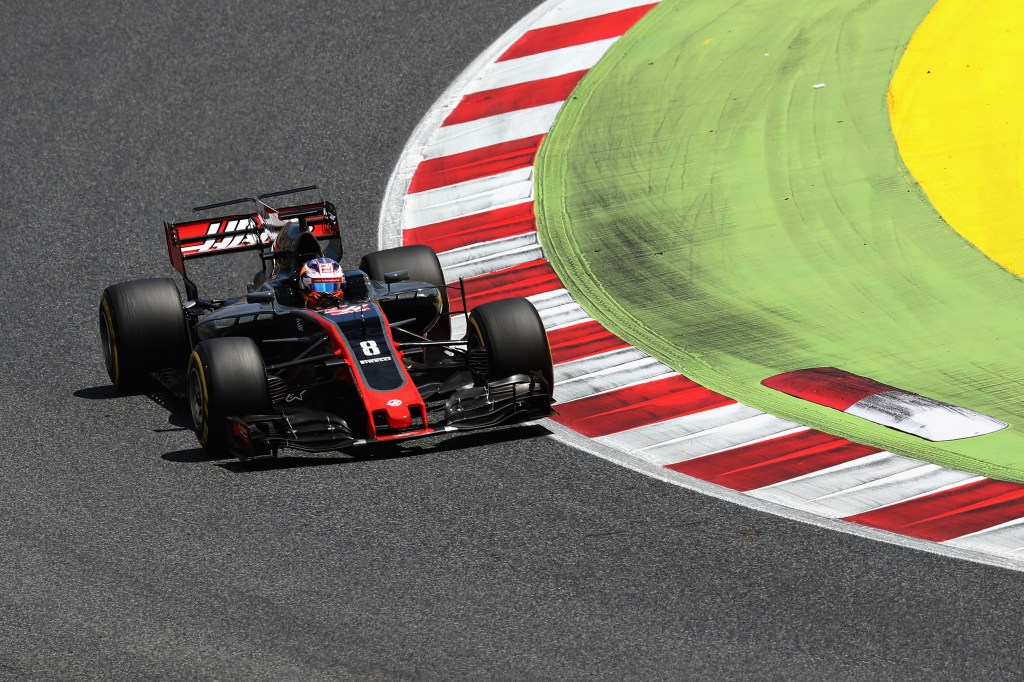 And here is the new one: