Unsurprisingly, the dominant storyline of the 101st Indianapolis 500 Presented by Penngrade Motor Oil is the presence of Fernando Alonso. "Alonso Mania" has taken over Indianapolis Motor Speedway in every sense imaginable, with the other 32 competitors even fielding questions about how they believe he'll do and what advice they would offer him.
And despite his lack of experience at Indianapolis Motor Speedway, and at ovals in general (he had never been on an oval prior to his May 3 test at the Speedway), Alonso has acclimated himself quickly. His speeds have steadily gotten quicker all week and he made it into the Fast Nine Shootout after posting the seventh fastest average speed during Saturday qualifying.
Two former "500" winners chimed in on "Alonso Mania" this weekend, both of whom are involved in the Alonso/McLaren venture. In separate press conferences with the media, Gil de Ferran (2003 Indy 500 winner) and Johnny Rutherford (three-time Indy 500 winner; 1974, 1976, and 1980) expressed positive thoughts about Alonso's time so far.
"To be honest, I think Fernando has slotted very well into the Andretti camp and the whole Andretti team culture," said de Ferran, who has been coaching Alonso all week. "(He) really fit right in. There's been a lot of exchange between all the drivers. Everything has been very positive."
De Ferran, who first raced at Indianapolis in 1995, even detailed his own experience as a rookie, and how uncomfortable he was, which highlights how strong Alonso has been on debut.
"I came here in '95 for the first time. I found it quite difficult," de Ferran revealed. "The cars were very powerful back then, didn't have a lot of downforce. It was even hard to go flat at the time. Even though we had a lot of practice, believe me, I needed all the practice."
Johnny Rutherford, who joined the McLaren effort as an ambassador earlier this month and has won two Indy 500s under the McLaren banner, offered his thoughts on Saturday during a press conference of his own, and he did not seem surprised that Alonso has acclimated himself quickly to both track and car.
"He is a professional race driver, and he's won the world title twice, and it shows," Rutherford said of Alonso's progression. "He had done very good in his tests. He just (rifled) through his driver's test; at the end of the day he ran 220 mph or 222, I think."
"Lone Star JR" added that the quality of Andretti Autosport and its Honda package has been instrumental in Alonso's development. "It says a lot for the cars. They're pretty stable. I look for him to do very well," he asserted.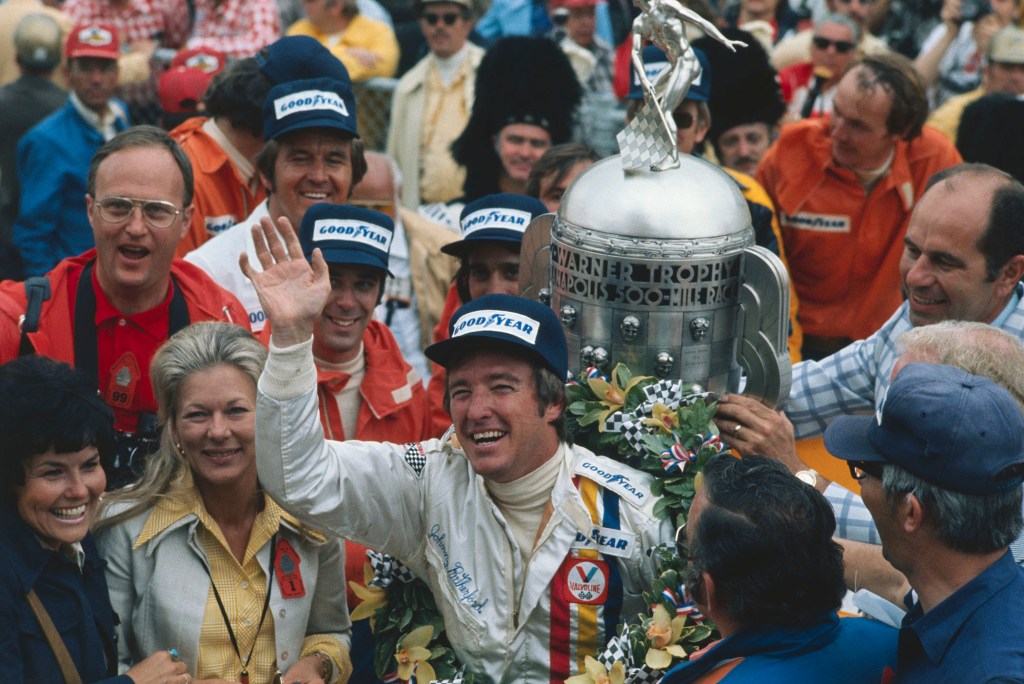 As of writing, Rutherford is likely one of the few people who hasn't yet had a chance to speak with Alonso. But, when that time comes, he certainly will have some advice to give.
"It's little things that he needs to think about," he said regarding potential advice. "He's a race driver, a good race driver. He just needs to think about traffic and some things that can happen. This is a long race: 500 miles, right at three hours. You've got to really pace yourself and be at the right place at the right time at the end. And that all comes with pit stops."
Rutherford added, "I tell the rookies: If you can run a good steady race all day and have good pit stops without any major problems happening, you can finish in the top five here pretty easily. You know, just be there, because that's the way it unfolds if you look at the records."
Follow Kyle Lavigne.