INDIANAPOLIS – Three entirely different types of cars, series and racing formats have produced similar results for one team going into Memorial Day weekend, easily the biggest racing weekend of the world on the racing calendar.
Chip Ganassi Racing heads into the 101st Indianapolis 500 (Verizon IndyCar Series) and Coca-Cola 600 (Monster Energy NASCAR Cup Series) with the points lead in these two championships with Scott Dixon and Kyle Larson. That marks the first time in the team's 20-plus year history it has held each championship lead simultaneously.
And for good measure, the Ford Chip Ganassi Racing team leads in the FIA World Endurance Championship GTE-Pro class going into that series' marquee race, the 24 Hours of Le Mans, which takes place June 17-18.
It's only in the IMSA WeatherTech SportsCar Championship, where the team sits second in the GT Le Mans class, that a Ganassi car and driver (or drivers) don't have the points lead.
In IndyCar, Dixon moved into the points lead – albeit unofficially, as IndyCar doesn't release updated points until after the Indianapolis 500 – following his pole position secured Sunday for next week's race. He gained 31 more points than Simon Pagenaud and went from 10 down (191-181) to 21 ahead (223-202) going into the race. Oddly though, despite five top-fives in as many races since Ganassi switched to the Honda aero kit and engine package, Dixon is yet to win!
In NASCAR, Larson's storming start on the strength of one overall win plus two additional stage wins sees him 44 points clear of Martin Truex Jr. (475-431), with Brad Keselowski the only other driver within 100 points. Larson has not finished worse than 17th in 11 races this year in his Chevrolet. Jamie McMurray sits fifth in the points, as well.
And in the WEC, after two races, the trio of Andy Priaulx, Harry Tincknell and Pipo Derani won the 6 Hours of Silverstone to kick off the year in their No. 67 Ford GT. They hold a two-point lead over the pair of AF Corse Ferrari drivers, heading to the double points Le Mans race.
In IMSA, the pair of Dirk Mueller and Joey Hand sit six points (124-118) behind Corvette's Antonio Garcia and Jan Magnussen after four races. Mueller and Hand co-drove with Sebastien Bourdais to win at the Rolex 24 at Daytona; Mueller and Hand will have a new teammate at Le Mans while Bourdais recovers from his injuries sustained in an accident in qualifying at Indianapolis.
Although Ganassi is split between three bases – its IndyCar and IMSA arms are stationed in Indianapolis off Woodland Drive, its NASCAR hub is in Charlotte and its WEC hub in partnership with Multimatic is in the U.K. – the one team spirit is fully present as all three teams, and three manufacturers, are off to the strong start.
"It's important to win… and it's important to lead a championship," Ganassi managing director Mike Hull told NBC Sports about the strong start.
"That's an enormous motivating factor for everyone that works on our product, no matter if it's IndyCar, NASCAR, WEC or IMSA. It validates the volume of work that people do for your race team. That includes the people who are visible and work really really hard, under the three locations, in order to achieve success.
"It represents what teams of people can accomplish when they work together."
Ganassi, who celebrated his 59th birthday on Wednesday, is yet to win a NASCAR championship at the Cup level but Larson is presenting his best chance. It's been in IndyCar where the team has had its greatest success, with 11 championships between 1996 and 2015. Ganassi has won multiple sports car championships in IMSA's past iteration as the GRAND-AM Rolex Series, and won Le Mans last year but are yet to win a WEC title.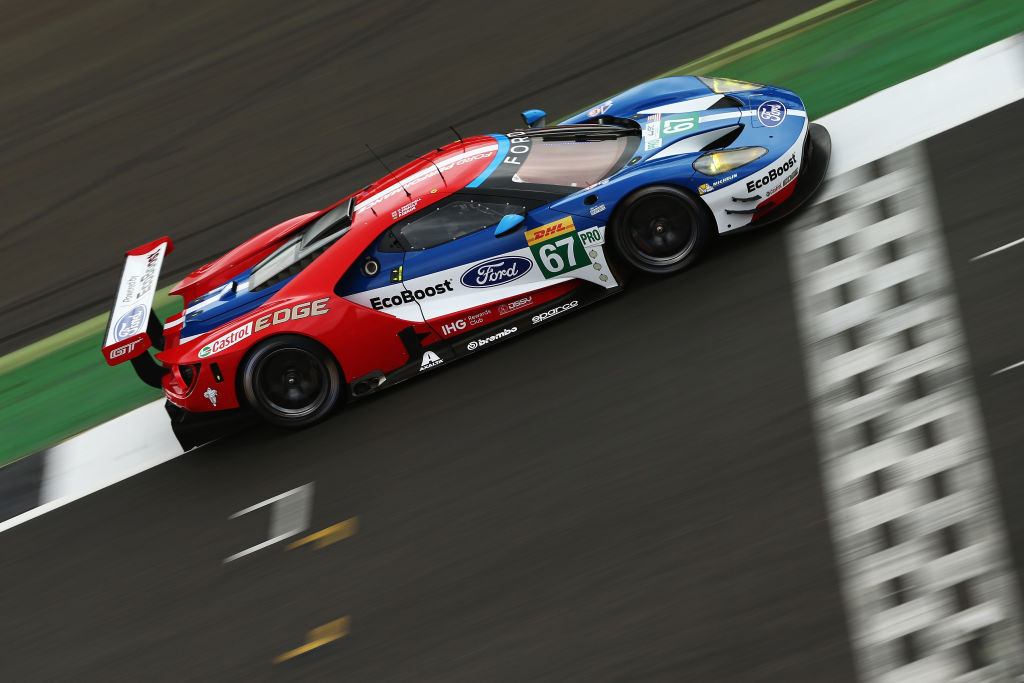 As Hull deadpanned, leading now is nice, but it's at the end of the year when it actually matters.
"What has contributed to all that, is challenge," Hull said. "When passionate people are challenged, what they come to realize quickly is achieve any amount of success on a daily basis on Sunday. We enjoy challenge; we love challenge, change and we love working together. That's a perfect combination.
"We're really excited when you're leading the championship, but let's be honest… you want it on the last lap of the last race.
"It's positive and an optimistic start. We just need to keep to working at it, for the end of the year."