INDIANAPOLIS – Ahead of Sunday's 101st Indianapolis 500 presented by PennGrade Motor Oil, our MotorSportsTalk writers look back at the Verizon IndyCar Series season thus far and look ahead to race morning and the biggest race day of the season.
My colleagues Luke Smith (@LukeSmithF1), Kyle Lavigne (@KyleMLavigne) and Jerry Bonkowski (@JerryBonkowski) will all be assisting on Indy 500 race coverage on NBCSports.com.
—
What have you made of the season so far? 
Tony
It's been strange to be honest because there hasn't been a real rhythm that's emerged. With five winners from five different races and Simon Pagenaud somehow flying under the radar as the defending champion and points leader going into Indianapolis 500 qualifying – before being usurped by Scott Dixon – it's not felt as though a firm form book has been established. Add in the qualifying crash at Indianapolis that's taken this year's best dark horse, Sebastien Bourdais, out of action for the foreseeable future and an air of unpredictability about the Indianapolis 500 beyond the Fernando Alonso talking point, and I'm as perplexed as I ever have been in 20-plus years of fandom and 10-plus years of covering.
Luke
It's been a very mixed-up season so far. Team Penske seems to be the outright team to beat on pace alone, as evidenced by its run of victories in the past three races, yet Honda has been resurgent. Sebastien Bourdais' victory in St. Petersburg really set the tone for the year to come. It's a real shame he's now out injured as he could have been a surprise contender in the title race.
I think the real stand-out theme for me has been the close-knit nature of the front-running teams. Penske's out front, sure, but Chip Ganassi Racing, Schmidt Peterson Motorsports, Andretti Autosport, Ed Carpenter Racing – heck, even Dale Coyne Racing – all look like operations capable of winning races right now. It's a fascinating prospect as we head into the thick of the season.
Kyle
The unpredictability of the Verizon IndyCar Series has not changed in the 2017 season. Through five races, the series has five different winners from three different teams. While Team Penske has won three races in a row, the season opened with wins from the smaller operations of Dale Coyne Racing (with Sebastien Bourdais) and Schmidt Peterson Motorsports (James Hinchcliffe). The powerhouses of Andretti Autosport and Chip Ganassi Racing are currently winless, and that's unlikely to continue. So, the number of different winners could easily hit double digits.
What's more: Honda has clearly closed the performance to Chevrolet and road and street courses, and appears to have retained its speed advantaged on the big ovals. And then, of course, we have Fernando Alonso deciding to run the 101st Indianapolis 500 presented by PennGrade Motor Oil.
IndyCar has long been recognized as one of the most unpredictable motorsports series on the planet, and that trend has gone even further in that direction in 2017.
Jerry
It's been an interesting season thus far. One of the biggest surprises has been the performance of Josef Newgarden. Any time a new, young driver joins a major team, there's typically a time of transition and learning. But Newgarden has fit into Team Penske in outstanding fashion. That's why he's third in the standings. On a more overall perspective, Team Penske has been so dominant, with all four of its drivers in the top-5, and three of them already capturing wins, including Newgarden. If Team Penske wins the Indy 500, they threaten to start making this a runaway season overall for its four drivers. On the flip side, knowing the driver potential at play, it's disappointing the slow start that Carlos Munoz (16th) and Conor Daly (19th) have struggled in their first season with A.J. Foyt's team – but they are learning a new package with Chevrolet. Munoz typically does well in the Indy 500, so with a strong finish Sunday, it would boost his season overall.
What is your favorite part of the Indy 500?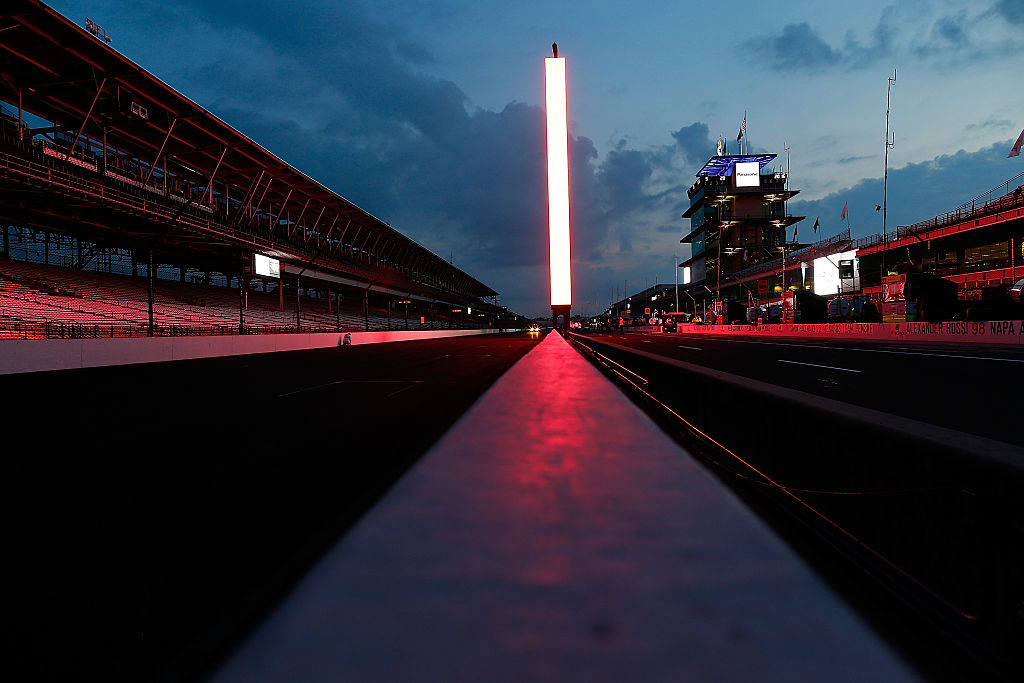 Tony
Without question, race morning. After the incessant amount of buildup and long hours in the two weeks that precede the race, you're so ready for race day. And the buildup from the moment you get to the track at o'dark thirty, through all the pomp and circumstance that is quintessentially Indiana, to the drop of the green flag provides a rush of exhilaration you can't get at any other race event in North America. Having covered the 24 Hours of Le Mans, that's the only thing comparable. The race itself feels a three-hour breeze… and then you're back to the hours of post-race work to comprehend what you've just digested.
Luke
I adore the show that surrounds the Indianapolis 500. F1 types may not like the idea of the '500 being called "the greatest spectacle in racing", but it totally is. The spectacle is stunning. From the hype surrounding the drivers in the lead up to green to the traditional ceremonies after the race, it all makes the '500 what it is.
If Liberty Media wants to make F1 more entertaining, it should really look to the excitement that the '500 creates. F1 has said it wants 21 Super Bowls per year – why not have 21 Indy 500s a year? Why not create that same hubbub that the '500 does on a regular basis, all over the world?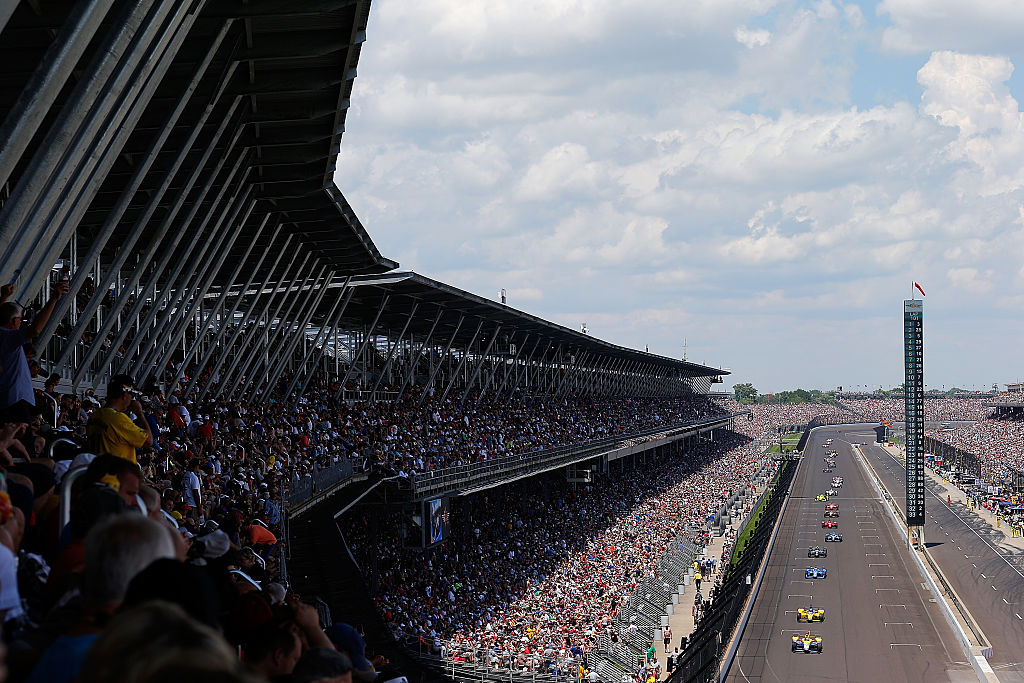 Kyle
Most recently, it has been the race itself. Since 2012 and the introduction of the Dallara DW12 chassis, each Indy 500 has been a slip streaming war that has featured well over 30 lead changes in each race (the all-time record was set at 68 in 2013, and the 2016 race featured 54 itself).
And it's featured some of the most epic battles in the history of the race. Takuma Sato crashed while trying to take the lead from Dario Franchitti on the final lap in 2012. Ryan Hunter-Reay and Helio Castroneves swapped the lead no fewer than four times in the final laps in 2014, with Hunter-Reay coming out on top. And in 2015, Juan Pablo Montoya outdueled Will Power, Scott Dixon, and Charlie Kimball in the final 15 laps.
Quite simply, the race has been a thrill ride, and this year should be more of the same.
Jerry
Obviously, the last lap. But there are so many other elements I enjoy. There's the people watching, especially pre-race on the grid when you see so many luminaries of the sports and entertainment worlds. There's "Back Home Again In Indiana," which always gives me goose bumps (and I so much miss Jim Nabors' rendition). There's also the start of the race, the first roll into Turn 1, and just an overall day that thoroughly envelopes your senses, from sights to sounds, smells to feels, etc. Oh yes, and then there's arguably the greatest victory lane celebration in any form of motorsports. Love the milk, love the horseshoe of flowers and then the kissing of the bricks, which is a perfect way to end the day.
Who is your pick to win the Indy 500?
Tony
From the "full-time IndyCar beat reporter" standpoint, I'll get this out of the way first: I'm firmly in the "I want Fernando Alonso to do well, but not win," camp. An ideal scenario for me would be where he comes close enough to win – say fourth to eighth – and gets the competitive juices flowing that he'll want to come back.
As for the win, there's any of about 10 or 12 drivers I could pick. But the man who's under-appreciated as the driver that is among the greatest of his generation is Scott Dixon, who starts from the pole. Dixon's due a '500 win and if his Honda engine holds together, he could run into the wind.
Tony Kanaan was my preseason pick so I feel bad reneging on that but he's not looked as strong thus far. If it's not a member of the Ganassi team, and it's worth noting both Charlie Kimball and Max Chilton are top dark horses, a win from either Ed Carpenter Racing driver (Ed Carpenter and JR Hildebrand) would be cool to witness.
Luke
Yes, I'm being that guy. Fernando Alonso. Because the narrative surrounding the 'Alonso 500' means it would be rather fitting.
Alonso may lack the experience of racing on ovals, and the opening stages are going to be a bit of a shock to him. But if he can keep things clean and make sure he's there at the end, then I'd want him in my corner.
And if like 2016 this race comes down to a fuel save for victory, Alonso might just be thankful for all of the struggles his Honda F1 power unit has put him through this year…
I'll say we get an Alonso-Dixon-RHR podium on Sunday.
Kyle
Picking winner is a toss-up. There are about 12-15 drivers for whom a victory would be no surprise, and that list includes multiple one-off entries. Complicating matters even more: the Hondas have been faster, but with multiple engine failures so far, appear more fragile.
My pick will come out of the Chevrolet camp, and it will involve a story of redemption. JR Hildebrand avenges his 2011 disappointment by drinking the milk in Victory Lane this year.
Jerry
I admit it, I've caught Alonsomania. But then, is it really that much of a surprise to want to pick him when we're talking about a former two-time Formula 1 World Champion? The biggest question is how will Alonso operate in traffic, particularly in the closing laps, when normally sane drivers oftentimes do some insane-like moves in a last desperate bid to win the biggest race in the world.
If Alonso does not win, my second pick to win is James Hinchcliffe for sentimental reasons. He came back a long way from his near-tragic crash in 2015 by winning the pole for last year's race, but he left some unfinished business. I want to see him win the 500 not only for him but also for team owner Sam Schmidt and the entire organization. But if it comes down to a drag race to the checkered flag between Alonso and Hinchcliffe, I want the mayor of Hinchtown to rule supreme.