Earlier this year, preparation began to restore the first Champ Car Justin Wilson won in, a Lola-Ford Cosworth entry he took to victory lane for the RuSPORT team at Toronto in 2005.
The full release and details are below:
—
The restoration of Justin Wilson's first Champ Car race-winning chassis is complete. Set to benefit the Wilson's Children Fund, which was created to ensure the long-term financial security for Wilson's daughters after he was killed in a racing accident in 2015, the immaculate, historically important Lola will be sold through auction or private acquisition in the months ahead. All proceeds will be donated to the WCF (www.wilsonchildrensfund.com).
More than a dozen key contributors made the charity project possible, starting with former PKV Champ Car team owner Dan Pettit and his wife Kelly, who owned and graciously donated the Lola B05/00 chassis Wilson used to earn his first and second Champ Car wins at Toronto and Mexico City in 2005.
The idea for the restoration, which began in January, came when Pettit and fellow PKV alumni Jimmy Vasser, who used the car as a display vehicle in one of his auto dealerships, were considering what to do with the Lola which carried a generic Champ Car livery.
On a lark, Vasser, became inspired to research the Lola's history and soon found it was the same car that carried Wilson to his first wins in America with the RuSport team after transitioning from Formula 1 to Champ Car.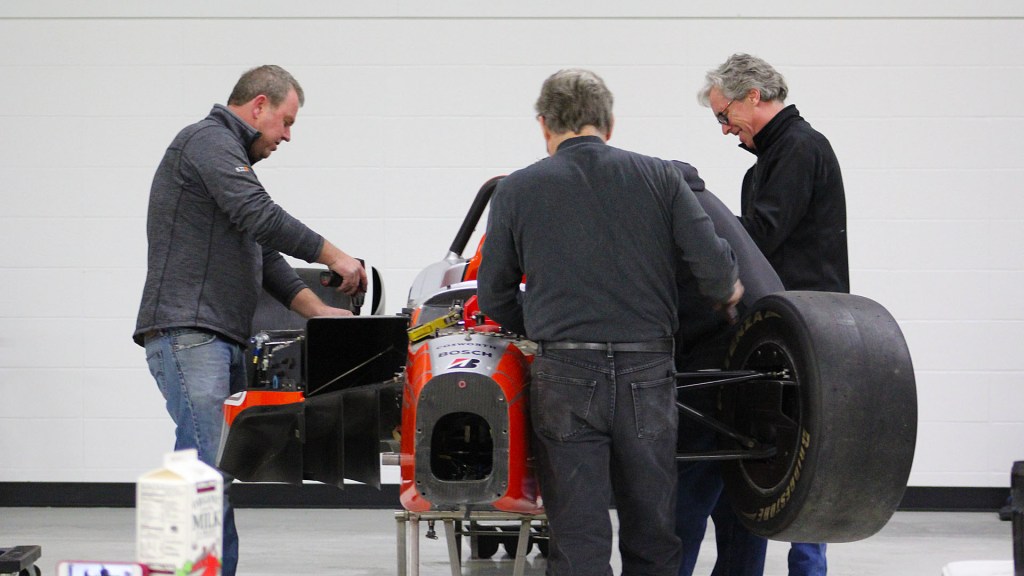 With PKV's purchase of RuSport in 2006, Wilson's race-winning chassis remained within Pettit's inventory when the series folded in 2008. It eventually made its way into Vasser's dealership where it sat until curiosity struck the 1996 CART IndyCar Series champion late last year. Once the car's true identity was revealed, the Pettits welcomed the suggestion to restore the chassis back to its original condition and make it available for purchase to help Wilson's family.
"It has been our dream to help Justin's (Wilson) family in some meaningful way and to say thank you for all the joy he brought to us," the Pettits said. "For some unknown reason we kept one of our old cars from the racing  team.  When Jimmy Vasser suggested we donate it with the proceeds going to the Wilson Children's Fund, we thought it was brilliant."
With the need to relocate the car from the west coast to Indianapolis for its restoration, Vasser and former KV Racing team manager Chris Mower began searching for a base to perform the Lola's overhaul. Verizon IndyCar Series team Dreyer & Reinbold Racing, which fielded Wilson for two seasons, kindly invited the restoration project into its shop where a complete teardown, refurbishment of mechanical and electronic components, and painting and reassembly of the rolling chassis (minus engine) took place in recent months.
Finished in its immaculate Toronto livery, which featured CDW as the primary sponsor, the Pettits were understandably pleased with the outcome.
"As we researched the car and found out it was Justin's (Wilson) car he won his first race in, then we knew the reason for keeping the car," they said. "Thanks to everyone who has donated time and energy into getting the car ready for sale."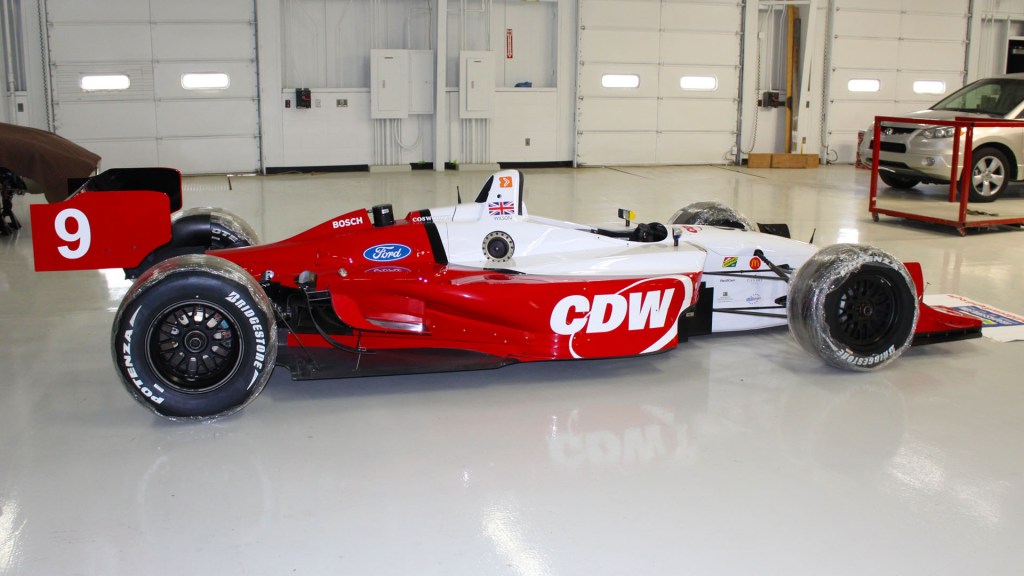 Not only does the mint Lola B05/00 represent an important vehicle in the life of a beloved driver, it also carries many of the personal items Wilson used–the sculpted seat, seat belts, and molded steering wheel—that were used on the path to victory. Wilson's race-used seat, left inside the car, will go to its eventual owner with the full blessing of Justin Wilson's widow Julia, who also helped with the restoration in Indy.
Indebted to the many individuals and companies that donated time, materials, parts or equipment to bring Wilson's Lola back to its original state, Mower expressed immense appreciation for the selfless acts that made the restoration possible.
"When Jimmy (Vasser) approached us with the idea, we felt very honored to be involved in restoring this car, and such an important part of Justin's motor racing history," said Mower, who served as Wilson's team manager on two occasions. "More importantly, my wife Marianne and I, were graced with the titles of godparents to Justin's daughters Jane and Jess, so to help on this project and aid our goddaughters' future was an opportunity we can't help but feel the big man himself may have steered our way!"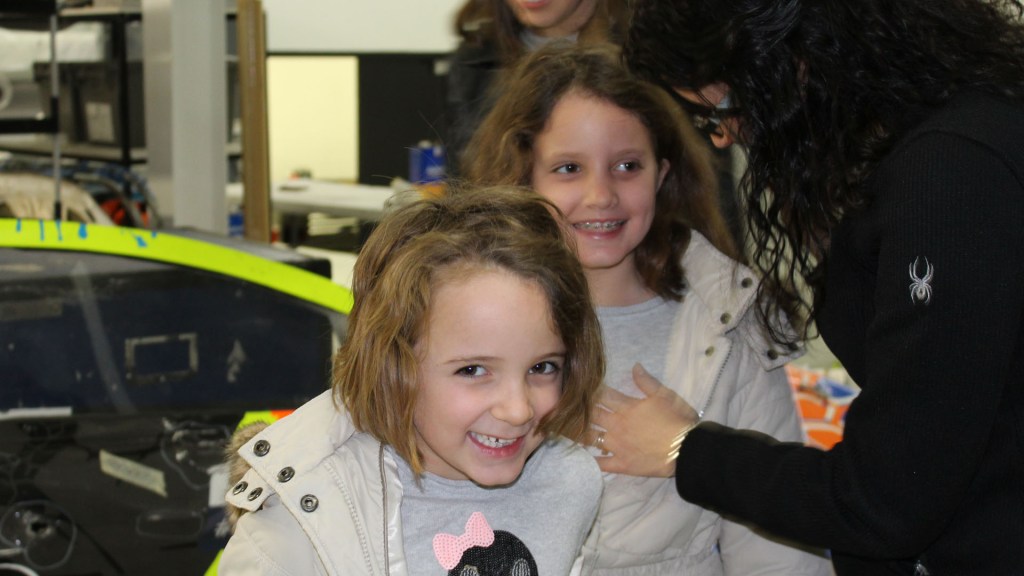 With a small army of volunteers and supporters to thank, the project leader revealed a list that speaks to the respect and admiration Wilson garnered during his 12 seasons in Champ Car and IndyCar.
"We had amazing mechanics and engineers who completed the tear down and rebuild on their time off, including Richard Howard, Tim Finley, Michael Cannon, Josh Junge, Ryan Stott, and my wife, Marianne," Mower said. "We must thank TJ Eacret at Passport Transport for delivering the car at cost from Las Vegas, Dennis Reinbold and Chase Selman at DRR for giving this project a home, KV Racing for providing equipment and hardware for the rebuild, Alex Londe from Can Am Cars for providing all the original Lola parts we were missing for the rebuild, and Ken Kane from Sherwin Williams for donating all the paint."
The community-based effort, which drew from numerous local race teams and businesses that support the industry, added further depth to the benevolent endeavor.
"With Sherwin Williams' help, then the car went to Tod Weed at Indy Paint Shop who completed the awesome paint job," Mower continued. "Justin's dear friend and RuSport manager Jeremy Dale provided the original livery rendering and paint code numbers. Kathi Lauterbach chased down missing files for the graphics we needed, and Nick Ford and graphics crew from Chip Ganassi Racing produced and applied all the decals.
"Bill Lefeber at IS-Motorsports rebuilt the steering wheel back to original specifications, Mark Williamson at Performance Tire and Bridgestone donated and mounted the new set of Bridgestone tires, and at the very beginning, the genesis of the project, Jeremy Shaw researched and confirmed the history to validate this was indeed the chassis that Justin drove to his first Champ Car win. Every contribution, at every step, was so incredibly important, and now we're finished."
The next step for Wilson's Lola, and whether it will be offered via auction or to a direct buyer, will be determined after Sunday's Indy 500.