Conor Daly and Jack Harvey have crashed out of the 101st Indianapolis 500 presented by PennGrade Motor Oil on lap 65.
Daly, in the No. 4 ABC Supply A.J. Foyt Racing Chevrolet, was working his way through traffic and attempted an outside pass on Charlie Kimball entering Turn 3.
However, Daly's car broke loose on the outside in the middle of the corner. He corrected, but drifted too high and impacted the wall exiting the corner. He immediately took responsibility over the radio and apologized to his team before exiting the car on under his own power.
Jack Harvey, in the No. 50 Michael Shank Racing with Andretti Autosport Honda, was an innocent bystander and spun to avoid debris off Daly's car. However, he spun to the inside wall between Turns 3 and 4. He, too, climbed from his car unhurt, although on replay it appeared his car was not far removed from one of the Holmatro Safety Team rescue vehicles.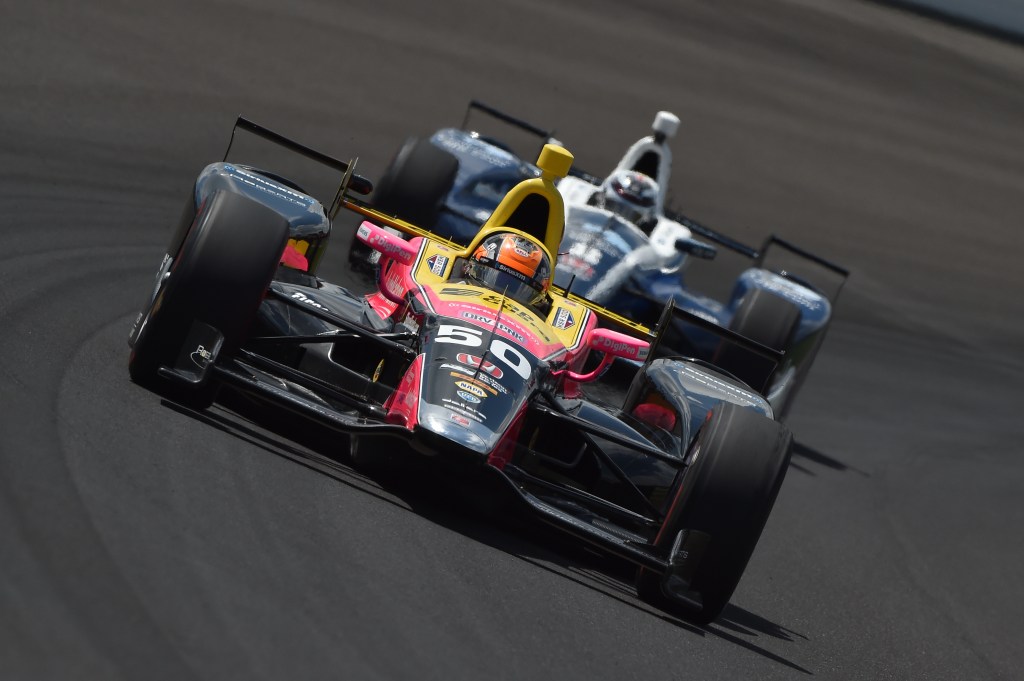 Both drivers were checked, cleared, and released from the infield medical center.