CORE autosport competes in both Red Bull Global Rallycross in the GRC Lites division and the IMSA WeatherTech SportsCar Championship in the GT Daytona class.
In theory, with GRC at Thompson, Ct. this weekend and with IMSA on the streets of Detroit, it'd be difficult to foresee CORE running in both simultaneously.
But that will be the plan for this weekend.
CORE's pair of Jon Bennett and Colin Braun will finish their IMSA commitments in the No. 54 CORE autosport Porsche 911 GT3 R on Saturday afternoon, then hightail it from a plane out of Detroit to Connecticut where they plan to compete in GRC Lites competition.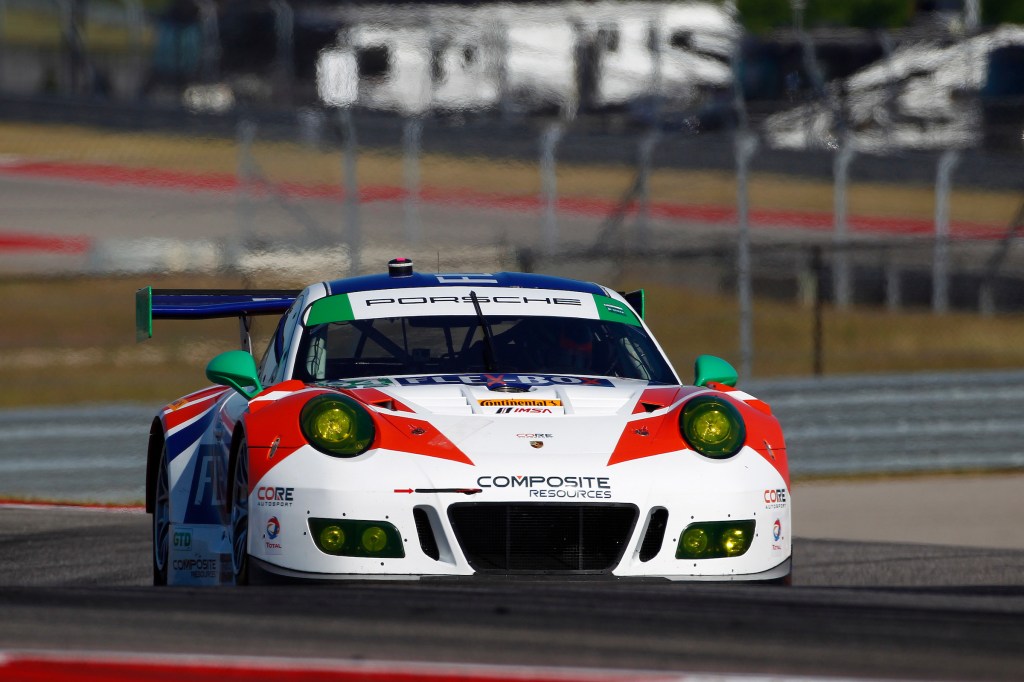 Braun is third and Bennett fifth in GRC Lites points heading into the weekend, while it's been a tough start in IMSA since they switched the GT Daytona class. They sit only 21st in the class standings with a best finish of 14th place in four races.
Bennett explained the game plan: "CORE autosport is committed to competing for championships in both IMSA WeatherTech GTD and Red Bull GRC Lites. We noticed the possibility of competing in both events. The idea was like an ember, that spread to a flame, which became a mission. Our IMSA WeatherTech race on Belle Island ends at 2:40pm. With the miracle of air travel, Colin, myself, and some crew will fly to a regional airport near Thompson arriving at the circuit with 30 minutes to spare before the Saturday LCQ!"
Braun added, "Jon and I were talking about how disappointing it was going to be to miss Thompson with the GRC cars. We kind of looked at each other and said 'hey, there's a possibility, since the Detroit race is on Saturday, that we could do both.' We looked at the schedules and it looks like we could make the LCQ on Saturday and then all day Sunday. We're doing pretty well in the GRC points, so we'd hate to give up being a contender over there."
Red Bull Global Rallycross coverage from Thompson for Supercars airs at 5 p.m. ET on both Saturday, June 3 and Sunday, June 4 on NBC. GRC Lites coverage airs on Wednesday, June 7, at 5 p.m. ET on NBCSN.