With the 101st Indianapolis 500 presented by PennGrade Motor Oil now in everyone's rearview mirror, the Verizon IndyCar Series shifts its focus to the remainder of the season. And while every race is vital in the championship picture, the next several races, starting with this weekend's Chevrolet Detroit Grand Prix doubleheader, mark a pivotal point in the calendar for a driver looking to make a championship push.
Consider last year. Simon Pagenaud left the Indianapolis 500 leading the championship with 292 points to his name. Teammate Will Power was mired down in 11th at the time, sitting on 178 points, 114 away from the championship lead.
Power's finishes over the next seven races went as follows: 20, 1, 1, 2, 1,2, 1. After a weird first race in Detroit, Power then went on a surreal run of four wins and two second-place finishes in the next six races. At the end of the ABC Supply 500 at Pocono Raceway, the seventh race in that stretch, Power had vaulted all the way up to second in the standings with 477 points. Teammate Pagenaud was still in the championship lead, but with 497 points, he only led Power by 20. In summary, Power made up 94 points over those seven races to put himself within reach of the championship lead.
Heading into this year's Chevrolet Detroit Grand Prix Presented by Lear, it's another Team Penske driver atop the standings. Helio Castroneves currently sits on 245 points, 11 ahead of a three-way tie for second between Simon Pagenaud, Takuma Sato, and Scott Dixon. Any one of those four could emerge from Race 1 as the championship leader.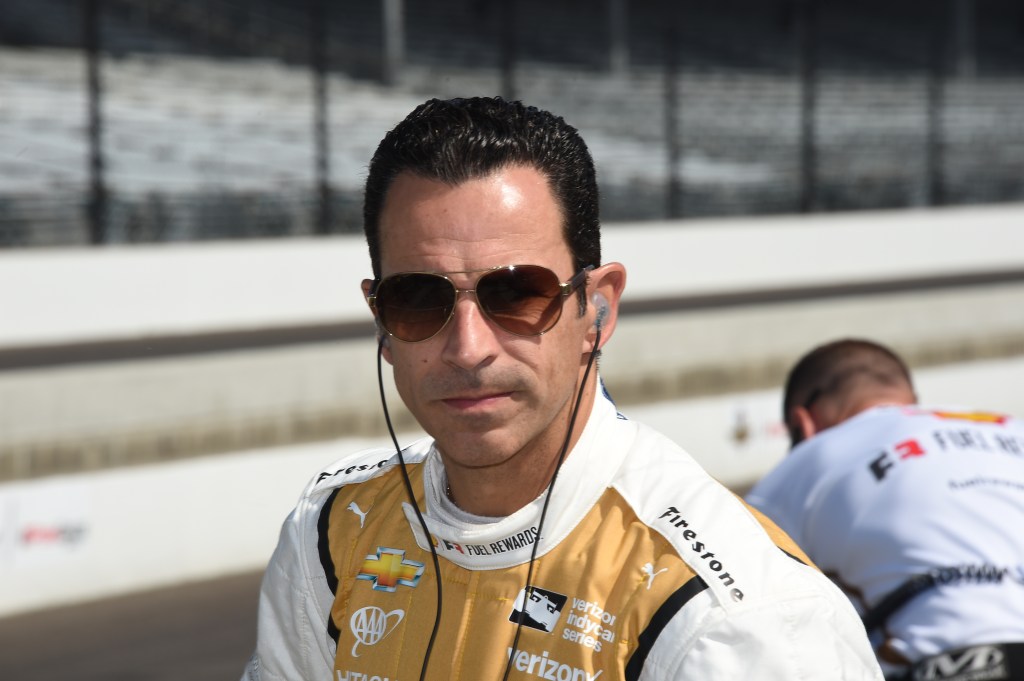 Behind them sit Alexander Rossi (190 points), Tony Kanaan (188 points), Will Power and Josef Newgarden (186 points apiece), Ed Jones (185 points) and James Hinchcliffe and Max Chilton (170 points apiece). Even Ryan Hunter-Reay, 11th with 152 points, is within the 94 points Power made up last year.
Quite simply, this championship is still up for the taking, and Detroit's unique challenge of two races in one weekend can easily flip the tables, as Scott Dixon detailed.
"You put so much time and effort into Indianapolis, but you have to also keep your attention on the bigger picture in terms of the championship, and that continues right away in Detroit this weekend," he explained. "Two races in two days and two qualifiers in two days can really affect the championship race, and we're hoping we can take advantage of the points on the table this weekend."
And of course, as a street circuit, Detroit is infamous for its bumpy surface, perhaps the bumpiest of any street circuit the series visits. Indy 500 champion Takuma Sato highlighted the bumps in talking about the challenges of the event.
"Detroit will be completely different from the Indy 500," he asserted. "It's going back to a street course – very bumpy track, a lot of braking and tight corners. Usually Detroit is a very exciting track and quite challenging. I personally have a good memory (finishing second in Race 2 in 2015) as well as the team has a strong record, so I'm looking forward to going back to the street course."
Sato will be looking to avoid the now seemingly traditional post-Indianapolis 500 winner slump in the Detroit doubleheader.
Since the race was introduced as a doubleheader in 2013, here's been the '500 winner's results in Detroit:
2013: Tony Kanaan: Race 1, Started 19th, Finished 13th; Race 2, Started 19th, Finished 12th
2014: Ryan Hunter-Reay: Race 1, 21st/16th (Accident); Race 2, 21st/19th (Electrical)
2015: Juan Pablo Montoya: Race 1, 3rd/10th; Race 2, 1st/10th
2016: Alexander Rossi, Race 1, 17th/10th; Race 2, 18th/12th
Practice for the Chevrolet Detroit Grand Prix begins on Friday June 2 at 10:20 a.m. ET.