Already?
Yep, already.
We may be just six races into the 2017 Formula 1 season, but the driver market for next year is already up for discussion.
The inspiration for this article came from an impromptu chat with my colleague, Tony DiZinno, following the announcement from Haas that Antonio Giovinazzi would be taking part in seven FP1 sessions through the second half of the season. As such, we shall take Giovinazzi and Haas as our starting point for piecing together next year's driver puzzle.
Such an intensive preparation program is usually a signal that a race seat awaits, with the likes of Valtteri Bottas, Daniil Kvyat, Jolyon Palmer and Max Verstappen enjoying something similar in recent times.
Giovinazzi certainly has the quality to race in F1, as proven by his GP2 campaign last year and impressive (albeit crash-strewn) showing in the first two races of the season when deputizing at Sauber for the injured Pascal Wehrlein. So for him to be in contention for a race seat with what will be the only Ferrari customer team on the grid next year is no surprise.
The strange part of the announcement was who Giovinazzi would be replacing in the FP1 sessions. He'll take Romain Grosjean's seat in the VF-17 for one practice, and leave Kevin Magnussen on the sidelines for the remaining six. It's unbalanced. With Magnussen on a multi-year deal, it may not point to him being the driver who would get the boot should Ferrari usher Giovinazzi in – but it's hardly going to fill the Dane with confidence.
Ferrari's own driver situation is of definite interest. While the Prancing Horse has once again broken into a canter after three race wins to kick off the season, neither championship leader Sebastian Vettel nor teammate Kimi Raikkonen are signed to a firm deal for next year.
Vettel will be Ferrari's most pressing concern for 2018. His initial three-year deal is up at the end of the season, yet with the team enjoying some of its best form since the end of the Michael Schumacher era in 2006. If Vettel can continue this early season form, it seems difficult to see him leaving the team he has become so entrenched in and comfortable with, even if Mercedes may be an attractive proposition (one I shall get to shortly).
As for Raikkonen? Ferrari really has to ask itself the same question it has done for the past three years: do we want to keep Kimi around? The Finn has been solid this year, albeit unable to match Vettel for pace, and gets on well with his four-time champion teammate. Ferrari may see keeping Raikkonen, who is 38 at the end of the season, as a way to keep Vettel sweet. It may also decide that enough is enough, and that a younger driver who is perhaps more capable of challenging Vettel is required. That is a dilemma for Messers Marchionne and Arrivabene to stew over in the coming months.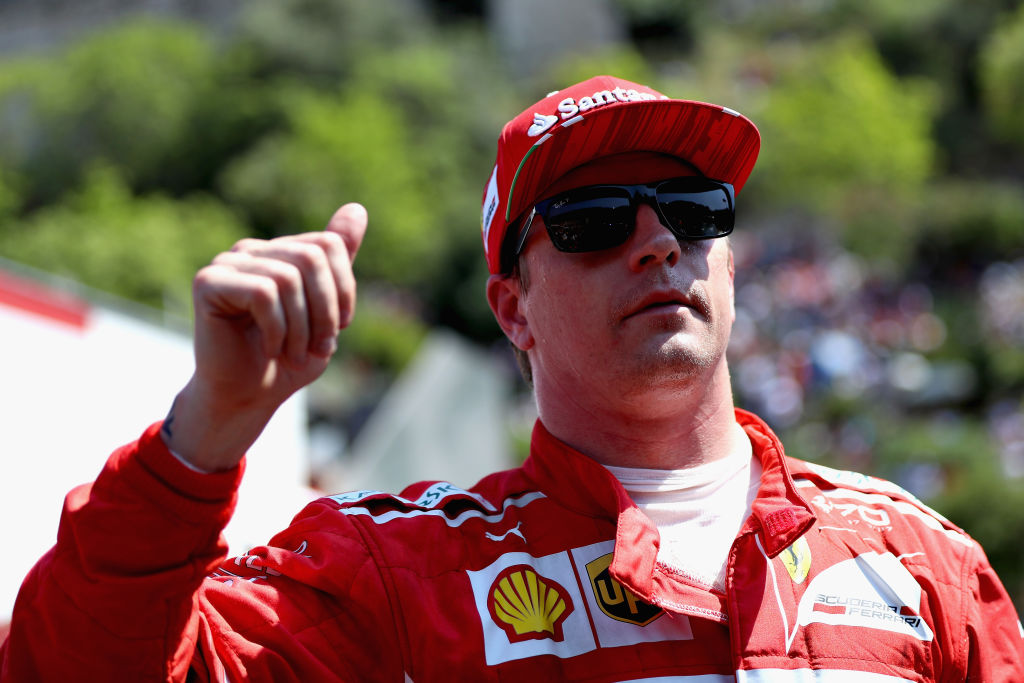 Should Ferrari look elsewhere for a driver, it has few obvious options. Romain Grosjean has been linked with Ferrari in the past and has been racing for the customer Haas team for over a season now, so there is a connection. Sergio Perez is another name that has been thrown about as a future Ferrari driver, being one of the top midfield runners with Force India.
If Ferrari wants the best driver possible, then Daniel Ricciardo may be an option. The Australian is locked in to a contract with Red Bull for next year – then again, so was Vettel, and it didn't stop him moving – but could favor a change of scenery if he believes the grass to be greener. Things are harmonious for now at Red Bull between Ricciardo and Max Verstappen, but when – or indeed if – success comes, tensions could flare.
Ricciardo moving to Ferrari would be a loss for Red Bull, yet it would also help free up a current blockage in its driver program. Carlos Sainz Jr. has been prolific with Toro Rosso for much of his time with the team, hardly shaming himself when alongside Verstappen, and is deserving of a call-up. The Spaniard is doing everything right – so surely if a move up to Red Bull didn't come for 2018, he would then look elsewhere. Indeed, Ferrari might decide he is the Red Bull-backed driver it wants to sign.
Were Sainz to move up, then GP2 champion Pierre Gasly could get the nod to partner Daniil Kvyat. If Ricciardo and Sainz both stay, then it is Kvyat who would likely find himself in the cold.
So if Red Bull and Ferrari can be tied together in one 'bracket' of this driver market, then McLaren and Mercedes can be together in another. Ah, nostalgia…
For Mercedes, the decision for its driver line-up for 2018 seems quite clear: Valtteri Bottas will surely stay beyond his existing one-year deal. The Finn has seamlessly fitted in at Brackley, working well behind-the-scenes and putting in a number of impressive displays on-track, with his maiden F1 victory coming in just his fourth race for the Silver Arrows. Sure, he's not been beating Lewis Hamilton hands down – nor would that be expected – but he's certainly stepped up to life in a big team very well.
What's even more important is the impact he has had on Hamilton. Mercedes F1 chief Toto Wolff noted over the Monaco weekend how different Hamilton was in himself now Nico Rosberg was out of the team, going as far as saying he could see the Briton seeing out the rest of his F1 career at Brackley. It's definitely imaginable – and you could see Bottas being there all the while before becoming team leader when Hamilton calls it quits.
This is bad news for Fernando Alonso. Now back from his Indianapolis 500 adventure, Alonso will once again go back to a life of frustration and untapped potential as a McLaren-Honda driver. Out of contract at the end of the year, unless McLaren were to offer him a sugary sweet deal – say, freedom to go and down the Indy 500 and Le Mans as and when he pleases – and show some sign of progress on-rack, it's hard to see Alonso sticking around.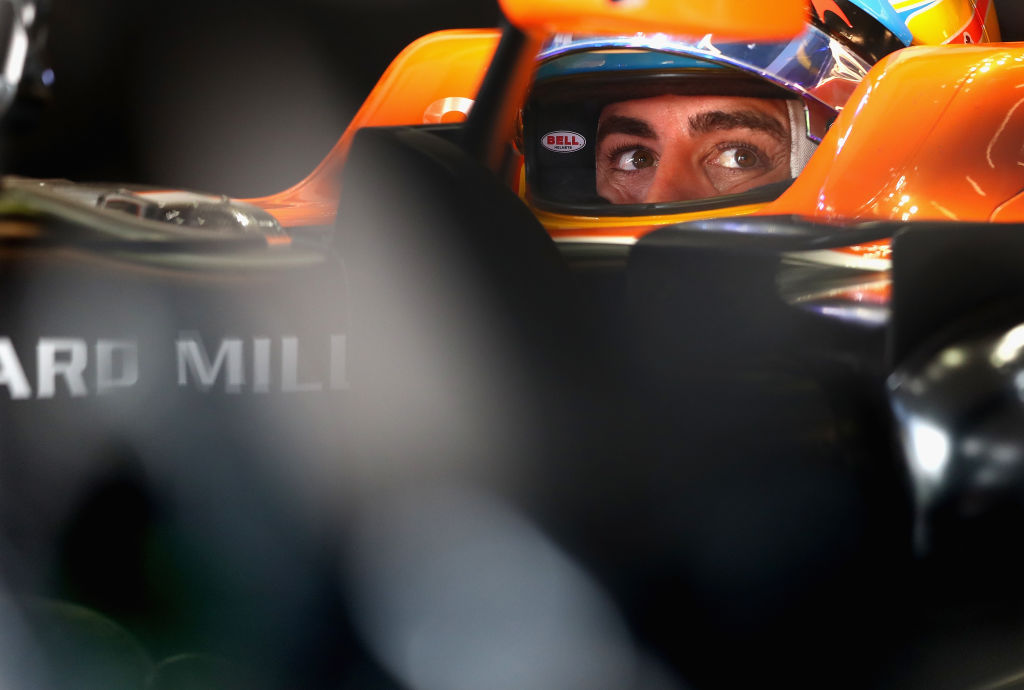 Alonso has said that he will consider his options after the summer break, with Red Bull being the only team he couldn't really move to give their drivers are sewn up contract-wise. I noted in a column earlier this year that a return to Ferrari was not out of the realm of imagination, yet in reality, a Vettel-Alonso partnership would not end well, as exciting as it would be for the neutral.
So that leaves Renault as Alonso's only real option for 2018. It's based on little more than romanticism, frankly. Alonso won his two world titles with Renault in 2005 and 2006, and returned for a second stint with the team in 2008-09 after his ill-fated year with McLaren. Renault is rebuilding, and needs a driver who is a big, big name to really lead its program – Nico Hulkenberg is a very capable driver, but he's not Fernando Alonso… – so it would make sense.
It's really a question of whether Renault would want to have a third whirl-around with Alonso and what it could expect to achieve in the process. Alonso would also be insistent on having the freedom to do events such as Le Mans and Indy, the latter possible (ironically) because of Honda. Renault would have to accept that if it wanted to make a deal possible.
And where does that leave McLaren? Honestly, if Alonso does indeed bail, the British team will need to think fast if it wants a replacement who even sort of fits the bill for a 'McLaren driver'.
None of the top drivers would be interested in a move to McLaren, and if we quickly tidy up the other teams, you can see who is left up for grabs.
Esteban Ocon looks set at Force India until a place at Mercedes frees up in the future.
Williams will surely keep Lance Stroll given his funding. Felipe Massa seems to be enjoying himself and is quick on-track, so could stay on.
Mercedes may try and move Pascal Wehrlein into either Force India or Williams should a seat arise, given Honda's arrival at Sauber, who I imagine will want one of its own juniors to partner Marcus Ericsson.
So who does McLaren call? Perez is a no given his one-year stint in 2013. The same is true of Magnussen from the following season. Sainz might be of interest if Ferrari passes over him and he's had enough of staying at Toro Rosso. Grosjean is an option, but again, would he want to drop Haas for McLaren, particularly if Raikkonen stays on at Ferrari? Or would Kimi himself fancy a return to McLaren for a season..?
It's really hard to see who McLaren can sign if Alonso does leave. Jenson Button enjoyed his one-race comeback in Monaco, yet he showed little desire to make a full-time return. He's enjoying his life too much for that, spending time with his girlfriend and his dogs, and occasionally jumping in a race car. Why change that?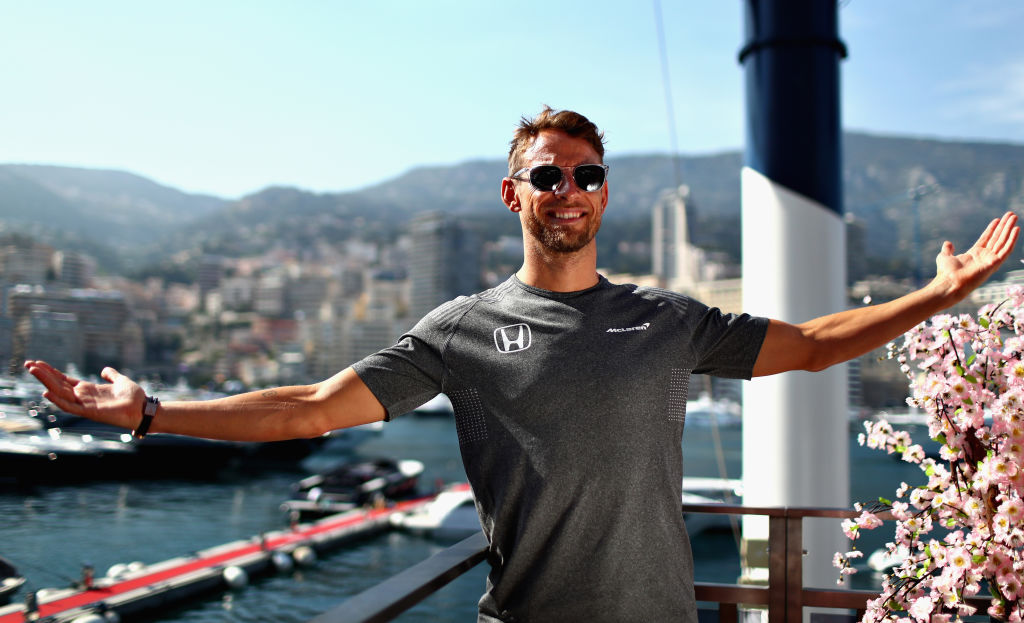 Thinking left field: does McLaren resolve this problem in the same way it appeased Alonso, by dipping into IndyCar and finding a Honda-associated driver? Does it decide to place all of its chips on the future, and pick Formula 3 junior Lando Norris, widely perceived as Britain's next great F1 star, to partner Stoffel Vandoorne? Or will the heritage, prestige, and resources McLaren still undeniably boasts prove attractive to an experienced head on the existing grid?
The driver market for next year is going to be a strange one to work out. Unlike the all-out mayhem in the midfield teams that was expected last year – and only really arrived when Nico Rosberg hung up his helmet – this one will be a trickle-down market.
Once Ferrari and Mercedes make their first moves, then the rest will follow – but don't leave it too late, or you'll be the team to pick up the scraps and get a line-up you never really wanted.