It is never easy to join the Verizon IndyCar Series in the middle of a season. It's even harder when you haven't even made an IndyCar start in your career.
That was the challenge facing Esteban Gutierrez this weekend at the Chevrolet Detroit Grand Prix presented by Lear. Subbing for the injured Sebastien Bourdais, Gutierrez was only confirmed to drive the No. 18 Honda for Dale Coyne Racing on June 1, one day before practice began for the Detroit doubleheader.
And despite being a veteran of three Formula 1 seasons (two with Sauber F1 team from 2013-2014 and one with Haas F1 Team in 2016) and contesting three events in this season's FIA Formula E Championship, he had never driven an IndyCar until morning practice on Friday.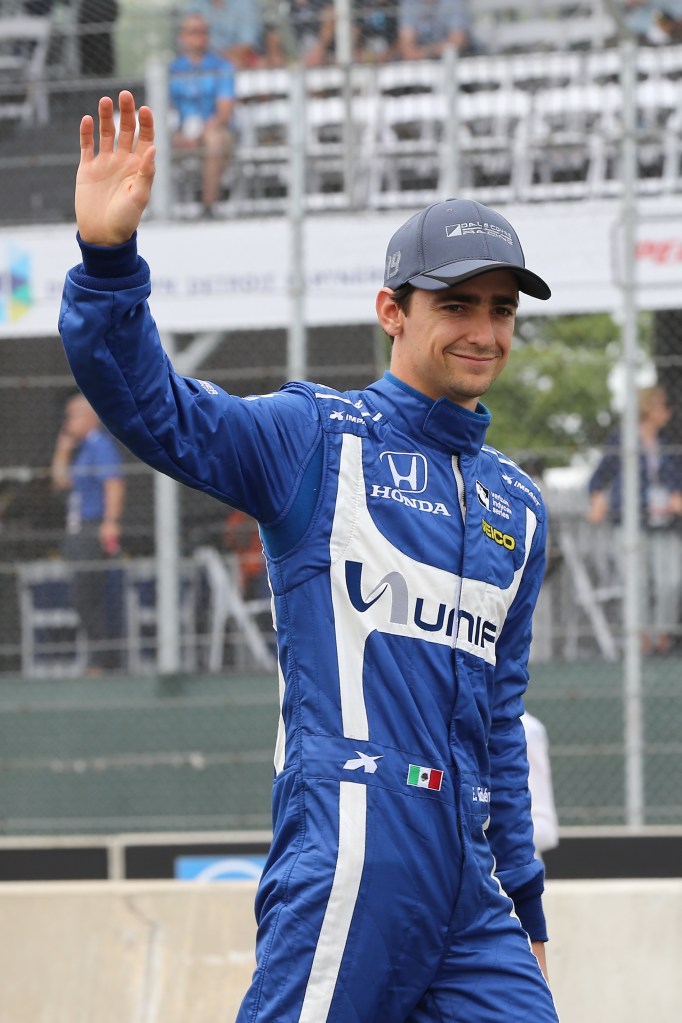 Still, the 25-year-old proved his mettle by making progress throughout the weekend, finishing 19th in Race 1 and 14th in Race 2. Though unspectacular, it was a successful debut for the 25-year-old, who brought the car home in one piece in both races with no apparent mistakes. He immediately gave credit to Dale Coyne Racing for making the transition go as smoothly as possible.
"I'm very pleased and very grateful with the support I got from the team," he said after Race 1 on Saturday. "It's been very important for me to get into a rhythm. Obviously, it was a very big challenge to throw ourselves into a weekend at Detroit. A very difficult track and not knowing the car."
While Race 1 was admittedly about settling into a rhythm, Gutierrez began showing competitive form in Race 2, where he had a stout battle with Andretti Autosport's Marco Andretti late in the day. While their battle was outside the top ten, with Gutierrez eventually finishing 14th, the weekend ended on a positive note and Gutierrez is hopeful for more opportunities.
"It was a fantastic experience," he said of his IndyCar debut weekend. "I really loved the experience this weekend, we have fantastic mechanics and engineers that supported me and helped me get comfortable with the car and all the procedures. It was pretty special and I look forward to more, hopefully."
Though no official announcements have been made, expectations are that Gutierrez will continue with Dale Coyne Racing for further races this year.
The status of whether Gutierrez will race at Texas Motor Speedway this weekend will come in the next day or two, as he'd need a rookie test scheduled before being cleared to race.
It will likely fall to a team veteran to fill in for Gutierrez at Texas if he is not able to test first.