While the LMP1 class may be short on numbers heading into this year's 24 Hours of Le Mans, the fight for overall honors at the Circuit de la Sarthe is bound to remain as fierce as ever.
Following the withdrawal of Audi at the end of last season and Rebellion Racing's decision to step down to LMP2, this year's LMP1 field will feature just six cars – down from nine in 2016, and 14 in 2015 – all of which race full-time in the FIA World Endurance Championship.
As the post-Audi era begins at Le Mans, Porsche and Toyota are poised to continue their close battle for supremacy through the early part of the WEC season, with the latter appearing to hold the upper hand after the test day.
Toyota stormed to a 1-2-3 sweep of the timesheets on June 4 at the Circuit de la Sarthe, its trio of TS050 Hybrids mustering up laps that Porsche simply could not live with. While it is only a test day and the true colors of both manufacturers are yet to come to light, it could nevertheless prove to be an indication of things to come.
Top honors within Toyota went to Kamui Kobayashi in the No. 7 entry, with his time of 3:18.132 already dipping below the pole lap from last year despite efforts to slow the LMP1 field down.
In the sister No. 8 car, Sebastien Buemi finished 1.1 seconds off Kobayashi's pace, while Le Mans rookie Jose Maria Lopez completed the test day sweep for Toyota in third. Earl Bamber was Porsche's fastest man in fourth, with defending Le Mans winner Neel Jani taking fifth.
Toyota may be the early favorite at Le Mans, yet with the heartbreak of last year's race still fresh in the mind for all at the team, all will know that nothing is certain until the checkered flag has been taken.
THREE-PIECE TOYOTA OUT TO AVENGE GHOSTS OF 2016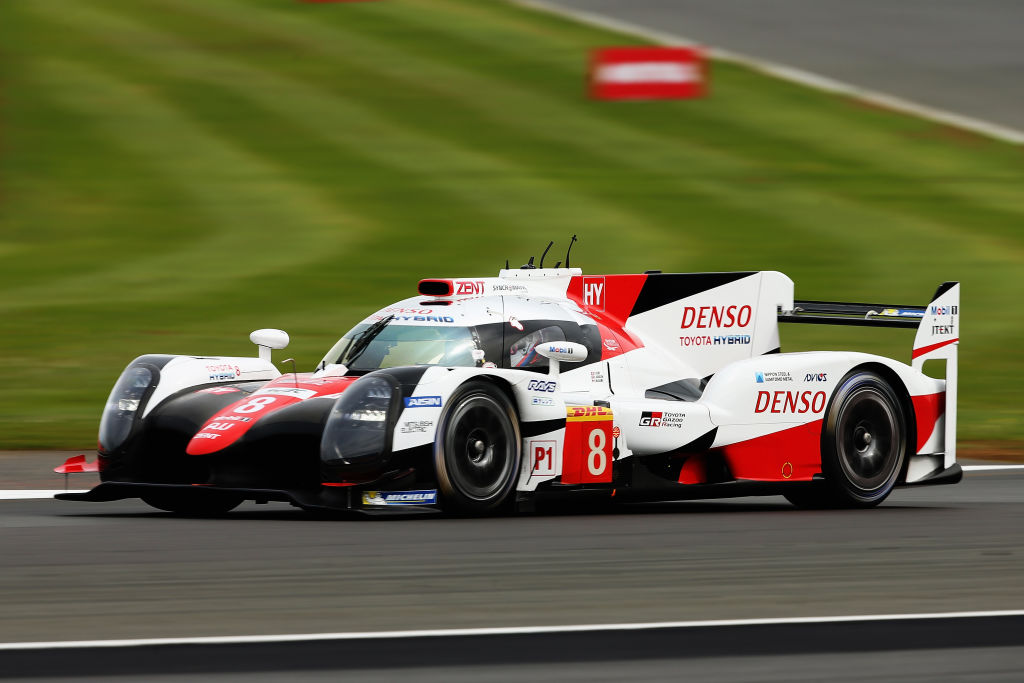 Undeterred by its last lap defeat in 2016, Toyota Gazoo Racing has put a great deal of focus on its plans for Le Mans, opting to field a third LMP1 car for the first time since joining the category.
Third cars last ran in LMP1 at Le Mans back in 2015 when Audi and Porsche added an entry for the 24 hours, the latter's wildcard No. 19 919 Hybrid ultimately taking a famous victory. The companies agreed for 2016 not to run third cars in a bid to cut costs following the Volkswagen emissions scandal.
Toyota will bring back the tradition this week with its No. 9 car that made its bow at Spa last month. Shared by Lopez – swapped into the line-up from the No. 7 due to his inexperience and recent injury – Japanese Super Formula champion Yuji Kunimoto and defending LMP2 Le Mans winner Nicolas Lapierre, the car will give Toyota a numbers advantage that, while being far from decisive, could prove important.
Few figures within the Le Mans paddock would begrudge a Toyota victory following last year's heartache. The TS050 Hybrid has looked strong and reliable through the early part of the WEC season, taking two victories from two races and a one-two at Spa.
Porsche may have more to come at Le Mans, but for now, the smart money would be on Toyota to finally break its duck and take its maiden overall victory as a manufacturer at the Circuit de la Sarthe.
CAN PORSCHE'S FIVE-STAR LINE-UP FIGHT BACK?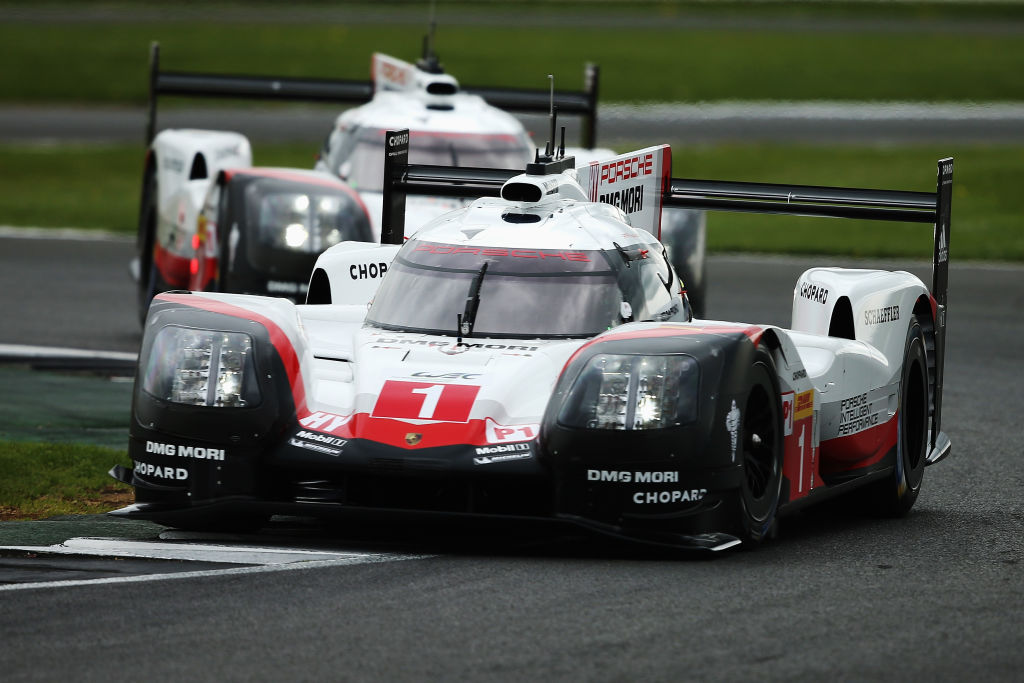 Porsche heads into this year's 24 Hours of Le Mans with what is arguably the most experienced and successful driver line-up on the grid. The re-jig that saw 2016 Le Mans winners Marc Lieb and Romain Dumas get relocated within its motorsport family (plus the retirement of Mark Webber) freed up space for Audi refugee Andre Lotterer and 2015 victors Earl Bamber and Nick Tandy in its full-season line-up.
Add in Jani (2016 winner with Lieb and Dumas) and Timo Bernhard (2010 winner with Audi), and you get to five Le Mans victors in a line-up of six. The exception is Brendon Hartley, who finished second in 2015.
Toyota may have enjoyed the upper hand through the early part of the season, but that is not to say Porsche has not been a force. The team made clever strategy work to get in the mix at the front at both Silverstone and Spa, and as we saw with Toyota last year, outright pace isn't everything when it comes to Le Mans.
With Audi no longer on the grid, Porsche is left to fight alone for the Volkswagen Group's pride at Le Mans. Its brands have won all but one 24-hour since the turn of the millennium (2009 being the break when Peugeot was victorious). Continuing that record and taking a third straight overall victory would be significant; perhaps even more poignant (or neat for the numbers fans out there) would be a 19th overall win claimed in a 919.
LIFE AFTER AUDI BEGINS AT LE MANS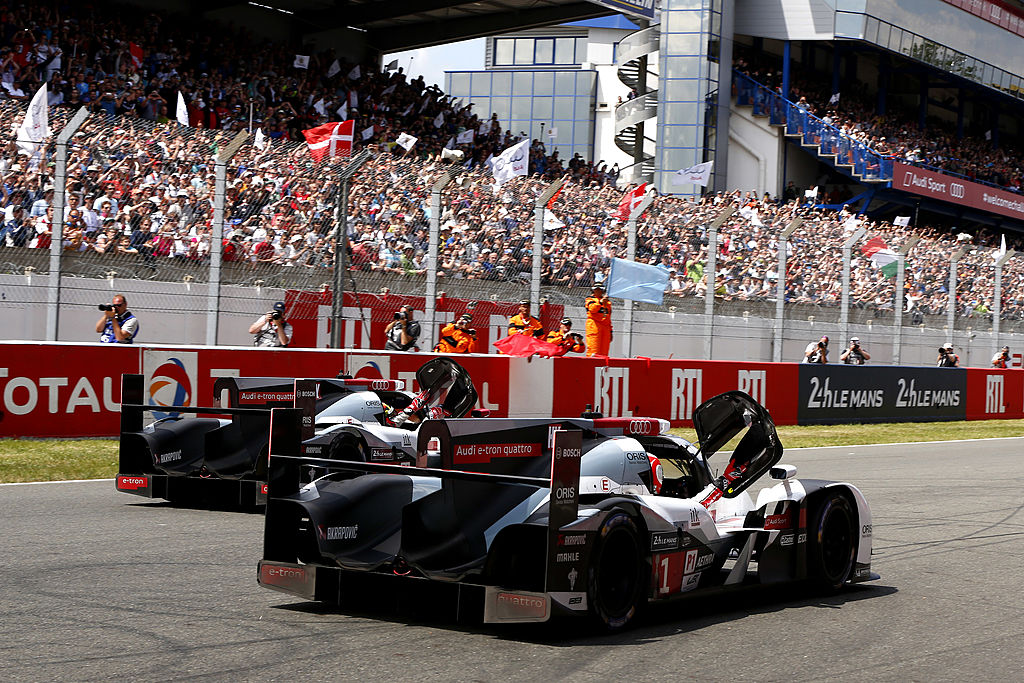 Audi and Le Mans have been synonymous with one another since 2000. My colleague Tony DiZinno penned an excellent column following the withdrawal announcement at the end of last year about how Audi made Le Mans cool again – and it's true. Audi and Le Mans went hand-in-hand.
The WEC paddock has felt a bit emptier this year because of Audi's absence, and the same will likely be true at Le Mans. To not have the likes of Dr. Wolfgang Ullrich and Leena Gade (who admittedly had already left Audi prior to its own WEC exit) decked out in Audi colors in the garage and pit lane will be strange.
The majority of the Audi drivers will still be around, though. Lotterer is the only one who has stayed in LMP1, joining Porsche; Marcel Fassler has a seat with Corvette in GTE-Pro; Lucas di Grassi is also in a GT, racing a Ferrari for AF Corse; Oliver Jarvis is in LMP2 with Jackie Chan DC Racing. The only members of the 2016 cast missing are Benoit Treluyer and Loic Duval.
Motorsport, like life, goes on. There is still a Le Mans without Audi. And we've got two heavyweights in the form of Porsche and Toyota ready to duel for top honors.
AND WHAT OF BYKOLLES?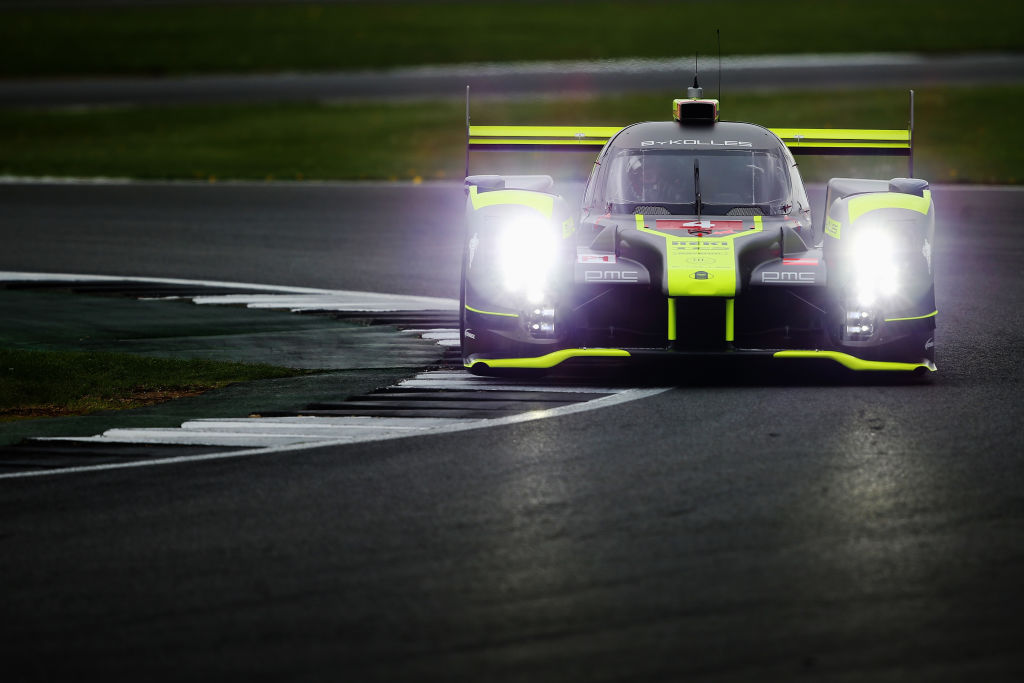 Don't go thinking that LMP1 only comprises Toyota and Porsche. After Rebellion's decision to step down to LMP2, the ByKolles team is going it alone for the LMP1 privateers, with its ENSO CLM P1/01 NISMO car set to be shared by Oliver Webb, Dominik Kraihamer and Marco Bonanomi.
Being in what is effectively a one-car race, the ByKolles team's expectations will be chiefly internal. A solid result would be getting to the finish without too many major dramas, and if the team can stay ahead of the LMP2 field as it did at Spa last month, that would be a solid achievement.
Otherwise, the privateer side of LMP1 is more a case of looking to next year, when increased numbers are expected. Ginetta, Perrin and BR Engineering are all working on chassis for customers to buy, and a few established teams have been linked with making the jump up. More details will hopefully come out across the course of Le Mans.
PREDICTION: TOYOTA TO WIN, BUT WHICH CAR?
Toyota is probably going to be the neutral's pick for victory given the events of last year, but even putting that aside, the Japanese marque has looked really strong so far this season. It proved last year it has the strategy nous to succeed at La Sarthe, so I'm going to put my money on a first overall victory for Toyota this weekend.
But which car?
It's really a toss-up between the No. 7 and No. 8. The No. 9 has strong drivers in it, but the lack of Le Mans – and, frankly, general endurance racing – experience makes it a real wildcard. So which of the full-season Toyotas will get the job done?
The No. 7 was the car to beat at Spa, even if it finished second after being, to quote Mike Conway, "screwed" twice by full course yellows. But I think if the No. 8 crew can work out why it lacked the pace there and get things turned around for Le Mans, then we'll see last year's '23 hours and 59 minutes of Le Mans' victors Anthony Davidson, Kazuki Nakajima and Sebastien Buemi finally – and deservedly – take a maiden 24 hour victory.
12 months on, it would be the perfect narrative.
But when has Le Mans ever cared for that?