The LMP2 class presents the biggest class, numerically, and perhaps the greatest wild card in this year's 24 Hours of Le Mans.
With a 25-car grid, the cost-capped second tier prototype category has nearly half of the cars within the 60-car field.
And with a number of drivers delivering top speeds faster with the new Gibson 4.2 liter V8 engine than the LMP1 hybrid cars, it's going to make for an interesting chess match to see how passing occurs.
At the Le Mans Test Day, 12 LMP2 drivers – from fastest driver Roberto Lacorte in the No. 47 Cetilar Villorba Corse Dallara P217 at 341.3 kph down to Matthieu Vaxviere in the No. 28 TDS Oreca 07 at 330.8 kph – were all quicker than the best LMP1 hybrid speed, Kazuki Nakajima at 330.8 kph in the No. 7 Toyota TS050 Hybrid. Only one LMP1 car, the NISMO-powered ENSO CLM P1/01 of Marco Bonanomi (336 kph) interrupted the LMP2 pace setters.
It's fair to say the LMP2 field isn't at its strongest throughout the entirety of the 75 drivers entered among the 25 cars. With the speeds up and the talent level down in some places, that will place a premium on patience for all involved to ensure the LMP2 race doesn't infringe upon other categories.
Inevitably too there are some entries that are stronger than others. We'll break down the field by the 10 WEC LMP2 cars versus the 15 from either the ELMS or at-large.
WEC: ALL ORECAS, SOME OFF TO BETTER STARTS THAN OTHERS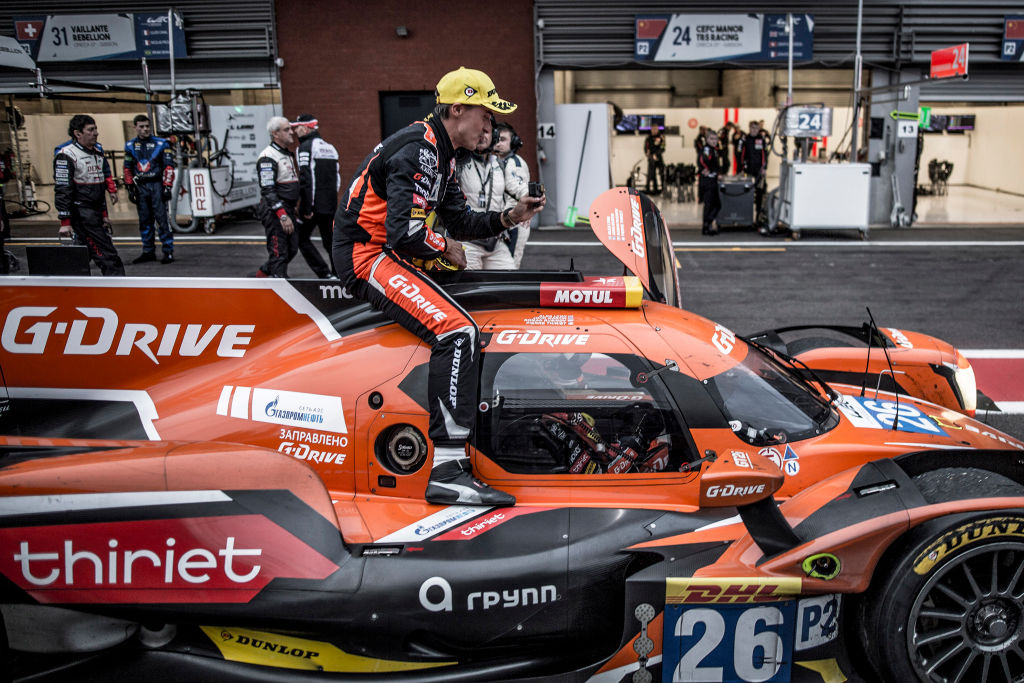 All 10 cars here are of the Oreca 07 designation, the pair of rebadged Alpine A470 cars from Signatech Alpine Matmut serving as the only bit of variety.
Jackie Chan DC Racing (Ho-Pin Tung, Thomas Laurent, Oliver Jarvis, No. 38) and G-Drive Racing (Roman Rusinov, Pierre Thiriet, Alex Lynn, No. 26) have won the first two races at Silverstone and Spa, and both cars are contenders here – Laurent and Lynn are the young stars making their Le Mans debuts. Their sister cars (David Cheng, Tristan Gommendy, Alex Brundle, DC No. 37 and Francois Perrodo, Vaxiviere and Emmanuel Collard, TDS No. 28) aren't outright favorites although Brundle figures to impress at some point in his first Le Mans start since 2014.
After overachieving in the LMP1 privateer ranks, the Vaillante Rebellion team is back to its LMP2 roots this year, and has a great chance of delivering Bart Hayden a class win in a category with more than just a handful of cars. The team's No. 31 entry of Nico Prost, Julien Canal and Bruno Senna have come second in both races so far; the team's No. 13 of Nelson Piquet Jr., David Heinemeier Hansson and Mathias Beche has not yet posted a result of note in 2017. DHH is a past Le Mans winner in GTE-Am and will be keen to add an LMP2 title to his resume.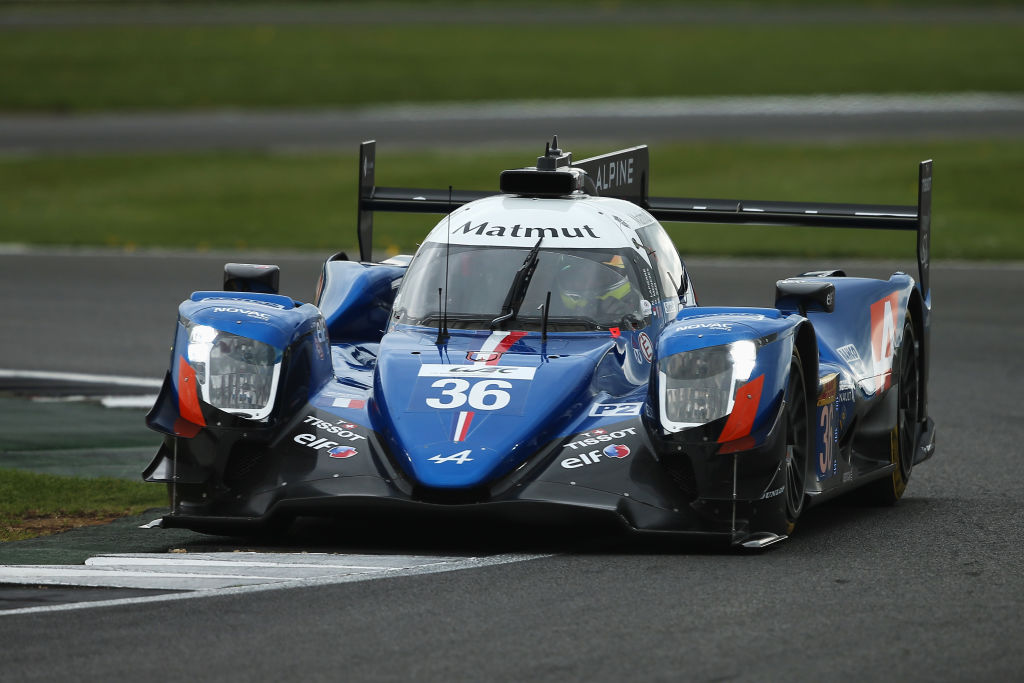 Signatech Alpine enters as defending class winners, but with a different lineup. With overall winner Romain Dumas paired with defending LMP2 winner Gustavo Menezes and Matt Rao as third driver, the No. 36 Alpine A470 is the early better bet than the No. 35 car of Nelson Panciatici, Pierre Ragues and Andre Negrao. Negrao, like Menezes, is an open-wheel convert who figures to impress on his maiden Le Mans voyage.
CEFC Manor TRS Racing's two cars feature Jean-Eric Vergne and Vitaly Petrov split among four others who aren't quite the caliber of some other drivers in class. The pace may be there but seeing both of these cars in contention come sunrise will be a surprise.
ELMS/ELSEWHERE: VARIETY MIXED IN AMONG SOME DEBUTS
Both European Le Mans Series race winners headline this group of 15 cars, with United Autosports (No. 32 Ligier JS P217, Will Owen, Hugo de Sadeleer, Filipe Albuquerque) and G-Drive (run by DragonSpeed, No. 22 Oreca 07, Memo Rojas, Ryo Hirakawa, Jose Gutierrez) having won at Silverstone and Monza. The G-Drive car swaps Leo Roussel for Gutierrez this race and the young Mexican has developed rapidly in P2 ahead of his Le Mans debut.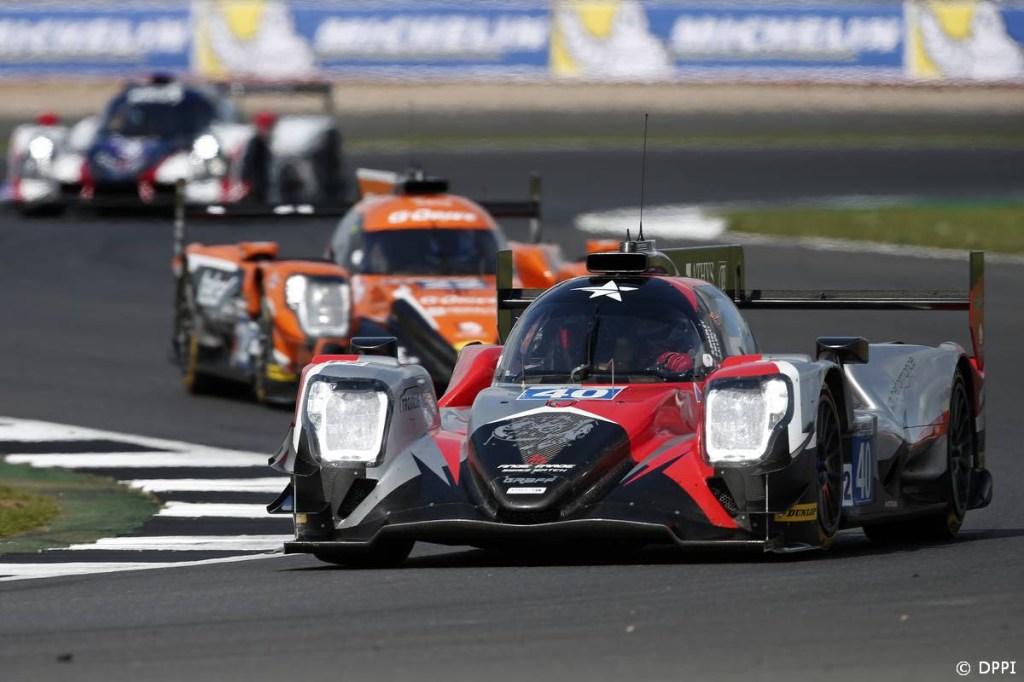 The United Ligier is one of seven in this batch of 15 cars, and while it was the highest of those cars on the test day, the problem was that was 14th on the grid behind 13 Orecas. On paper that would appear the Oreca low downforce kit has the edge over Ligier, who should have won with the previous generation JS P2 on debut in 2014 but lost out late. Oreca has won the last two Le Mans with its previous generation Oreca 05. Of the other Ligiers, the Panis-Barthez No. 23, Tockwith No. 34 and Algarve Pro No. 45 cars could be interesting entries, the latter of which features American Matt McMurry in the lineup for his second Le Mans start, and first since becoming the race's youngest driver in history at age 16 in 2014.
DragonSpeed's primary car, the No. 21 Oreca 07, is undoubtedly one to watch. In Ben Hanley, debutante Felix Rosenqvist and Elton Julian's primary driver Henrik Hedman, the American team has done well in ELMS and has one of racing's most rapid drivers in the speedy Swede, Rosenqvist.
Another car with American interest is Ben Keating's Riley Mk. 30, in that car's base chassis race debut in Europe. Keating, Jeroen Bleekemolen and Ricky Taylor have one of the best driver lineups in class but an unproven car and one that, unlike most of the field, is on Michelin tires rather than Dunlops.
Mikhail Aleshin flies the flag for IndyCar regulars in class, as part of an all-Russian lineup in the No. 27 SMP Racing Dallara P217 that also includes Sergey Sirotkin in his Le Mans debut. Another Dallara to watch is that of Rubens Barrichello, in his Le Mans debut, driving with Jan Lammers and Fritz van Eerd in the No. 29 car for Racing Team Nederland.
It would be a surprise to see the IDEC Sport, Eurasia, Graff, Villorba Corse or ARC Bratislava entries make major headway up the class rankings. Graff may have the right car in this list – an Oreca compared to the others – but not the driver lineups.
Four cars in total, the No. 27 SMP Dallara, No. 33 Eurasia Ligier, No. 43 Keating Riley and No. 49 ARC Bratislava Ligier, make their first race starts of the year at Le Mans. None was higher than 18th at the test day.
PREDICTIONS: PICK YOUR ORECA
Oreca seems poised to add a win for the Oreca 07 to its last two with the 05 and complete a Le Mans three-peat. The harder part is which of those 14, the 12 standard Orecas or two rebadged Alpines, to pick.
G-Drive's No. 26 car has come up short of Le Mans glory in recent years, but is consistently a contender whatever team is running it; this year, it's TDS. TDS' own car, the No. 28 car, has Collard's eternal Le Mans experience at its disposal with Vaxiviere hungry to shine after being sidelined at Spa owing to a right foot fracture.
Is the Jackie Chan DC team ready to win its biggest race? I'd look for Brundle and Jarvis to throw down some fliers but I'm not convinced yet either car can put it all together for the triumph. Having Jota Sport, a past Le Mans winner with the "Mighty 38" Zytek 015S, in its corner will help, but the lineups may not yet be sorted to win.
Repeats at Le Mans are hard in this class, which for me, rules out the No. 36 Signatech Alpine entry despite one of the best lineups in class. The sister No. 35 car has two Silver drivers, which is hard to overcome.
The DragonSpeed team, via either its own No. 21 or the G-Drive No. 22 car, is poised to throw its hat into the ring. Rosenqvist and Hanley together could produce some magic and in the sister car, there's no real "am" driver – Rojas is a past star in GRAND-AM, Hirakawa will be keen to show Toyota made a mistake by passing him up for an LMP1 seat and Gutierrez is well-positioned as another open-wheel convert who could star.
But to me, it feels Rebellion's year, from the adopting of the Michel Valliante branding and takeover of the car to the two lineups they have on board. While the No. 13 car is also intriguing, there's just something about a Prost and Senna, combined, standing on the top of the Le Mans podium together that is such a tantalizing prospect to think about – and Canal is a three-time Le Mans class winner in GTE-Am and GT1, so he knows how to get it done.