The first round of Indy Lights Presented by Cooper Tires drivers testing in the Verizon IndyCar Series for 2017 will take place tomorrow at Road America, Andretti Autosport has confirmed on Tuesday.
Two of the team's four Indy Lights drivers, Nico Jamin and Dalton Kellett, will be in two of the team's IndyCars for their first runs this season.
In Jamin's case, the Frenchman adds his maiden IndyCar test to his resume in a year where he's won races in all of Indy Lights, IMSA Prototype Challenge in a Ligier JS P3 car, and Pirelli World Challenge GTS in a KTM X-BOW GT4.
Kellett, the Indy Lights sophomore, will have his second day in an IndyCar after testing last fall at Watkins Glen for the first time.
They'll be joined by Carlin Indy Lights driver Matheus Leist, the Brazilian who won the Freedom 100 last month at the Indianapolis Motor Speedway. Leist won last year's British F3 title and like Jamin, will have his first run in an IndyCar.
The tests run alongside a current Verizon IndyCar Series driver, in this case Marco Andretti, Ryan Hunter-Reay and Alexander Rossi, as part of INDYCAR's rule that allows for rookie test days for Indy Lights drivers (Rule 6.5.4.1).
Kellett will take over Hunter-Reay's No. 28 DHL Honda, Jamin Andretti's 27 Honda and Leist Rossi's No. 98 Honda.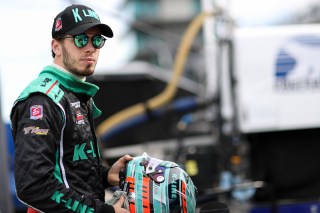 "Coming back for a second test in an Indy car is exciting," said Kellett. "I can't wait to get back on track. I intend to build on what I learned at the Watkins Glen test last year and I'm very thankful for this opportunity from Andretti Autosport. It's one of the amazing parts of this program, getting a chance like this to test in the Dallara IR-12 at Road America. I'm honored to work with Ryan [Hunter-Reay] and the rest of the No. 28 crew – being able to use this experience as a guide will be a valuable asset during the test. The overall goal of this test is to create a learning opportunity that I can use as a stepping stone in the future."
Jamin said of his first test, "I am extremely thankful and excited to have the opportunity to test an Indy car for the first time. As a driver in Mazda Road to Indy, it is something I have been looking forward to for the last four years, and I am only a few days away from it now. I definitely feel ready for the challenge, and I'm looking forward to learning as much as possible and making it a great experience. it will be really cool to drive the bigger sister of my No. 27, and to share the car with Marco [Andretti]."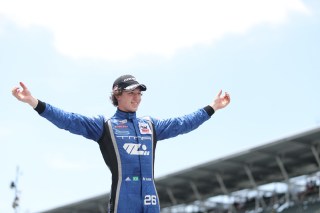 Leist added of his, "I'm really looking forward to the testing and Indy car with Andretti Autosport. This is going to be a mega opportunity for me. It has been a dream since I was young to drive an Indy car. Hope to have fun and learn as much as I can from the team."
Besides these three, fellow Indy Lights driver Zachary Claman De Melo will test again for Schmidt Peterson Motorsports, as he did last year at Mid-Ohio. He'll share the No. 5 Arrow Electronics Schmidt Peterson Motorsports Honda with James Hinchcliffe.
Dale Coyne Racing, following a thrash and rebuild, are also expected to test.