The GTE-Am class at the 24 Hours of Le Mans has thrown up several surprises in recent years as the least heralded of the four classes, but one where variety has been the spice of life.
Scuderia Corsa won it last year, giving Giacomo Mattioli's American team its first win at the French classic and a signoff win for the venerable Ferrari 458 Italia. Prior to that, SMP Racing (Ferrari), Aston Martin Racing's "Dane Train" (AMR), IMSA Performance Matmut (Porsche) and Larbre Competition (Corvette) had won in the previous five runnings.
Only five of the 16 cars entered in class come from the FIA WEC and that makes the additional entries the more intriguing ones who can look to win the category.
WEC: CAN ASTON'S NO. 98 FINALLY PULL IT OFF?
The clear favorite among the full-season five in this category is the No. 98 Aston Martin Vantage of Paul Dalla Lana, Pedro Lamy and Mathias Lauda, who've won seemingly everything within the FIA WEC in recent years except the series' crown jewel of Le Mans. Dalla Lana's heartbreaking accident in the final hour two years ago stands as the closest this trio has come to breaking through. Frankly nothing less than a win will suffice for what's been far and away the head of class in GTE-Am.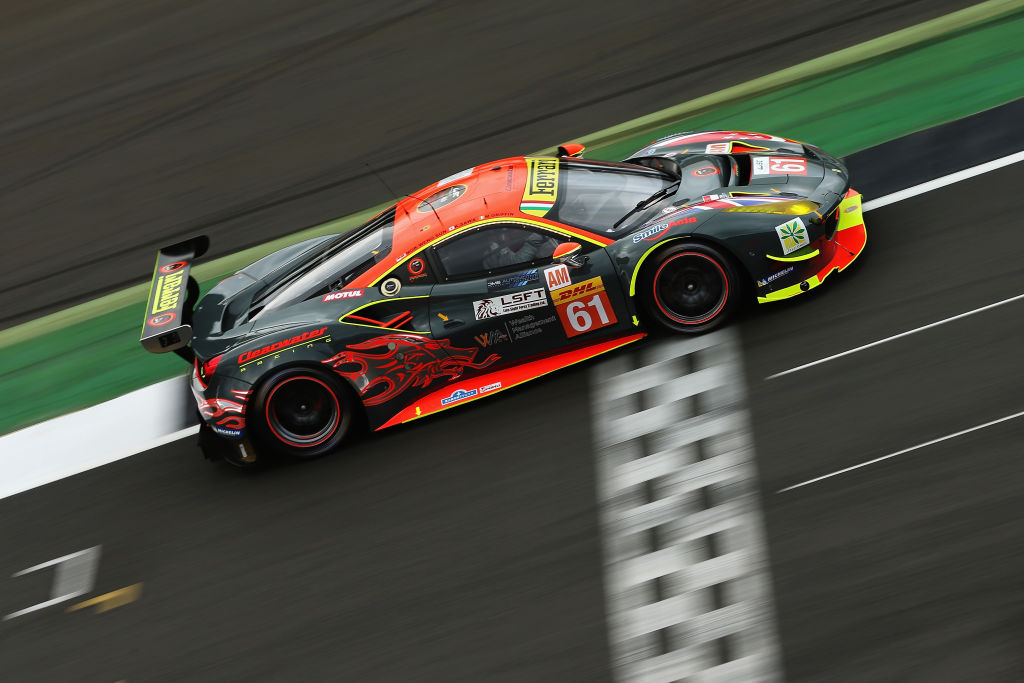 Of the other four, question marks exist. Clearwater Racing overachieved this race last year with pole by Rob Bell and with a lineup of Matt Griffin, Keita Sawa and Mok Weng Sun in the No. 61 Ferrari 488 GTE, they have a decent if not stellar lineup. Neither Porsche 911 RSR is the newest spec for class; the No. 77 Dempsey-Proton Racing trio has a pair of podiums to kick off the year but Porsche young guns Matteo Cairoli and Marvin Dienst are inexperienced at Le Mans. Gulf Racing's No. 86 Porsche hasn't looked a contender all season. The Spirit of Race No. 54 Ferrari has the mercurial Olivier Beretta in for Miguel Molina this race and the two Silver or Bronze drivers alongside aren't the strongest.
It feels that if a win will come from the WEC quintet, the best odds here come from the No. 98 Aston, with the Clearwater Ferrari or Dempsey-Proton Porsche next best contenders.
ELMS/ELSEWHERE: LOTS OF SOLID ADDITIONS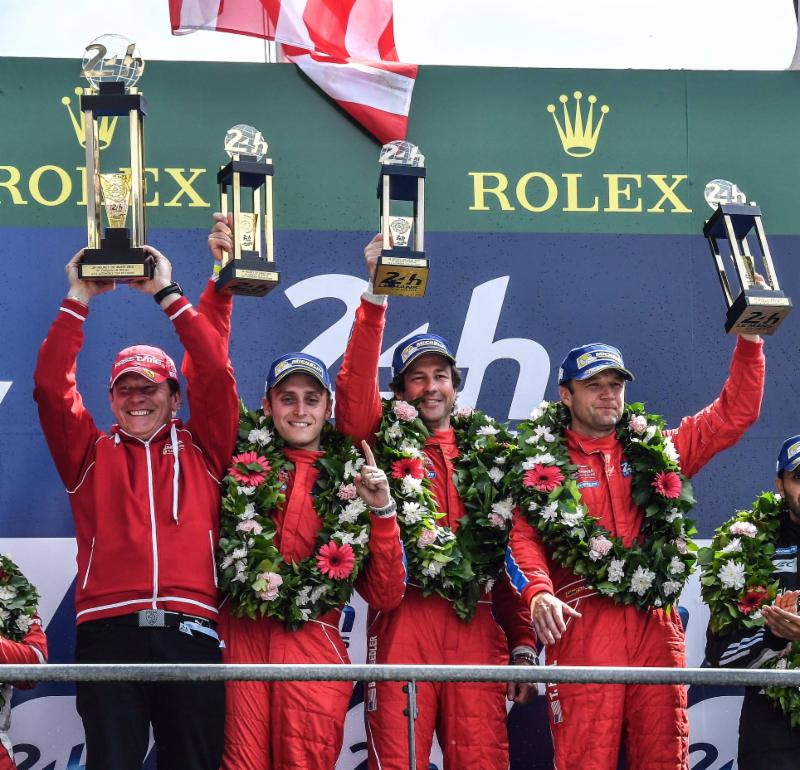 Scuderia Corsa leads the way with now two Ferrari 488 GTEs, one of which having been upgraded from GT3-spec to GTE for this race and the second an outright new chassis. NBCSN IndyCar analyst Townsend Bell and Bill Sweedler now have Cooper MacNeil alongside in the WeatherTech No. 62 car. It's a car that has two genuine ams, which makes outright pace hard to come by, but the experience of the combined trio may pay dividends. Bell and Sweedler are two-for-two in Le Mans podiums thus far.
The sister No. 65 car may be the better bet with full-season teammates Christina Nielsen and Alessandro Balzan making their first Le Mans start together, Nielsen back with her normal team after running with the Formula Racing squad last year. Third driver Bret Curtis is respectable on his day, and that's the key to this car is seeing how the American gets on.
There's four other Ferrari 488s to note as well. Clearwater's second car has Alvaro Parente in its lineup; Duncan Cameron's Spirit of Race green machine has a capable trio led by Marco Cioci; Tracy Krohn and Nic Jonsson return the "Krohn Green" to its perhaps rightful home of a GTE Ferrari with DH Racing and third driver Andrea Bertolini; JMW premieres its new 488 with an intriguing trio of Robert Smith, Will Stevens and Dries Vanthoor, younger brother of Porsche factory ace Laurens.
Two other Astons join the one factory car. Le Mans debutantes TF Sport have assembled a solid group with a win and a second in its first two ELMS races, with Rob Bell now alongside the newer pairing of Salih Yoluc and Euan Hankey. That's a better bet than the Beechdean AMR entry in its second Le Mans, although Ross Gunn and Oliver Bryant seem poised to impress.
Porsche adds a pair of extra cars from Proton Competition, both with very solid lineups if not the out-and-out fastest car in the field. Americans Patrick Long and Mike Hedlund, the latter in his Le Mans debut, join Abdulaziz Al Faisal in the No. 93 911 RSR with Klaus Bachler, Stephane Lemeret and Khaled Al Qubaisi in the traditional Proton No. 88. Both cars are podium contenders.
Lastly the lone Corvette in the class, the now art car-liveried No. 50 Larbre C7.R for Fernando Rees, Romain Brandela and Christian Philippon, is a true wild card. Rees, outside of AMR, will be the car's undoubted pacesetter with two Bronze-rated drivers alongside. The car does have one warmup act last ELMS race at Monza, but isn't expected to be top of the heap in class.
PREDICTIONS: THE ASTONS VS. THE FLEET OF FERRARIS
Something has to give as the No. 98 Aston seeks its elusive Le Mans victory, and to do so, will have to beat the fleet of Ferrari 488s in that car's first year in the GTE-Am class.
The thing about Ferrari is there are simply so many bullets they have in the gun, with at least six of the eight Ferraris realistic win contenders in my estimation.
The TF Sport Aston has been a strong debutante in ELMS but Le Mans is a tougher animal to handle.
The Porsches? I'm not sure any of them has the ultimate pace within this category to pull it off, although they tend to be reliable.
I think this year the No. 98 Aston finally topples the Ferraris though and gets on the top step of the Le Mans podium.