If 2016's GTE-Pro race at the 24 Hours of Le Mans centered on throwing back to the past with the victorious return of Ford, then 2017 is about pointing to the exciting future that is held for the class.
Ford and Ferrari's famous rivalry will once again play out at the Circuit de la Sarthe, but with Porsche reviving its factory GT effort for 2017 with its new mid-engined 911 RSR, plus the ever-present threats of Corvette and Aston Martin, it will by no means be a two-horse race – at least that's the hope!
The class is stronger for Porsche's fully-fledged return, and with BMW also set to join the fray from 2018, GTE-Pro continues to cement itself as one of the most competitive, challenging and interesting categories in global motorsport. The future is looking exceedingly bright.
It's been a split start to the year in the FIA World Endurance Championship season. Ford took Silverstone off the bat, while Ferrari's AF Corse squad enters Le Mans on the heels of its Spa win, the traditional Le Mans dress rehearsal. Thus far Porsche and Aston Martin have looked marginally behind.
Of course, things could yet shake up at Le Mans thanks to our old friend Balance of Performance. While efforts are set to be made to avoid the mis-step in 2016 that played to Ford's advantage, it is likely to remain the big concern and talking point for the GTE-Pro field ahead of race day.
WEC: FORD, FERRARI SET TO CONTINUE FIGHT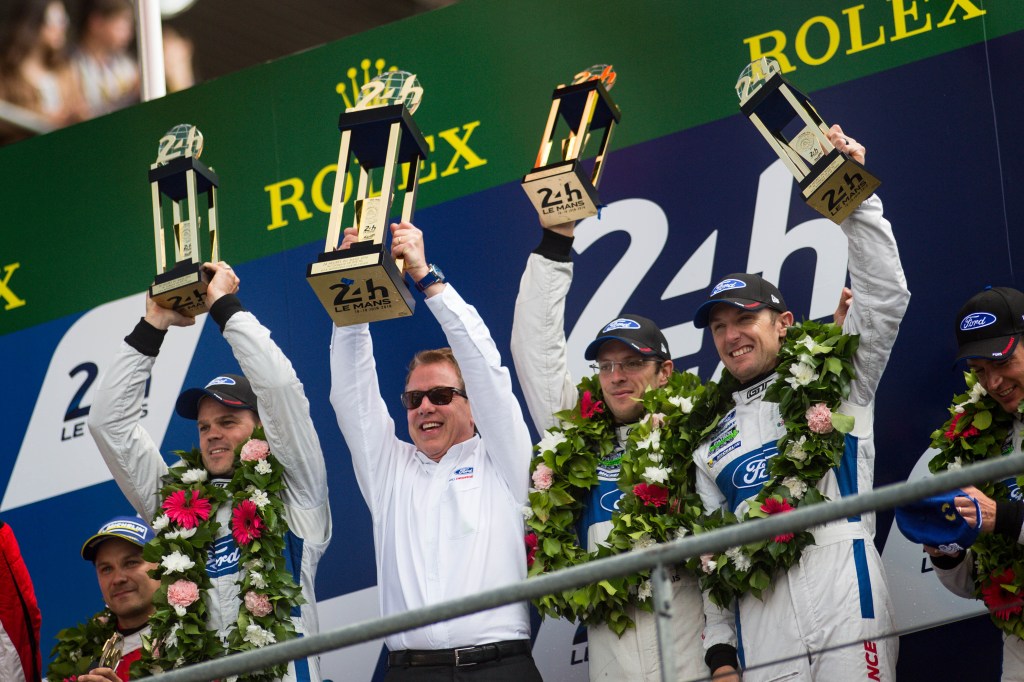 50 years on from its first victory, Ford's successful return to the 24 Hours of Le Mans in 2016 did much to stoke the fire within the GTE-Pro class against perennial rival Ferrari, who runs its AF Corse squad. All of the European full-season WEC runners will return for Le Mans, with Ford looking to bounce back from a winless start to the year. The same ringers from 2016 will be piloting the UK-run cars, with the exception of Pipo Derani, one of sports car racing's brightest young talents, who is in the No. 67 Ford GT, and set for his final start with the team unless plans change.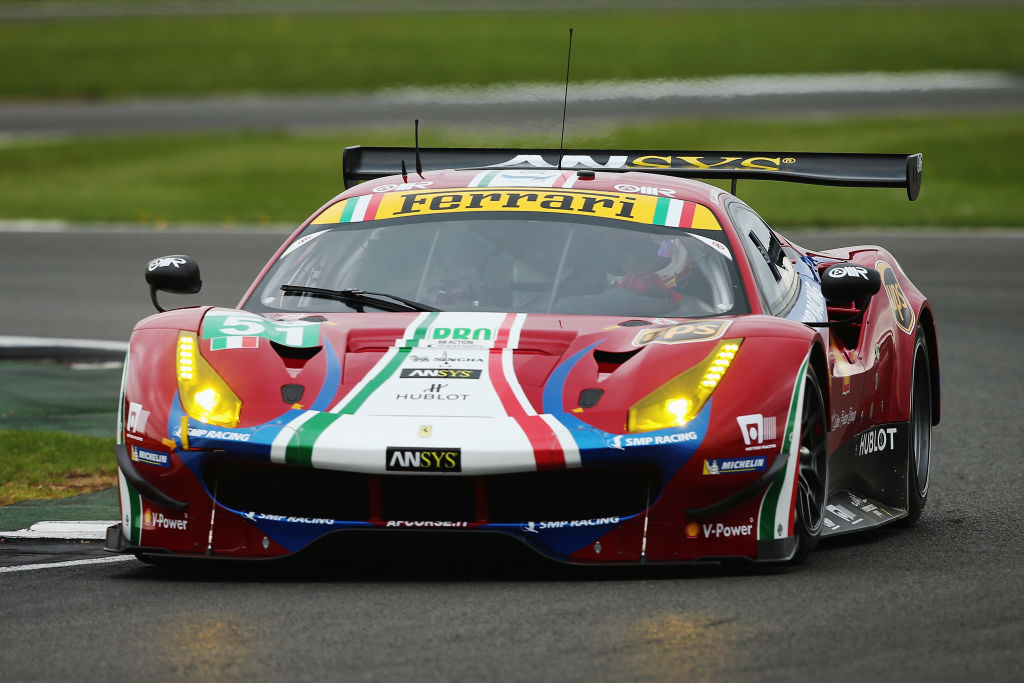 AF Corse looked very strong at Spa as its No. 51 and No. 71 Ferrari 488 GTEs ran pretty much nose-to-tail for the majority of the six hours.The No. 51 car's revised lineup of Alessandro Pier Guidi and James Calado has usual Audi man Lucas di Grassi in as third driver; it's an intriguing one that sees three good pieces on paper but hasn't yet produced a collective Le Mans win yet. In the No. 71, it's Sam Bird and Davide Rigon that picked up the Spa win, and will be joined by Miguel Molina here in his one-race step up from an AF-run Spirit of Race badged GTE-Am entry. However, Bird isn't getting carried away, telling me last month that he wanted to wait and see just how competitive Ferrari was once Ford and Porsche had "thrown all the sand out". More on BoP later.
Of the other WEC runners at Le Mans, Porsche will be hoping to rekindle some of its old spark as the mid-engined 911 RSR hits the grid at the Circuit de la Sarthe for the very first time. Some of its drivers needs to step up and seize their opportunity. Remember Gianmaria Bruni will come on board for Porsche's IMSA program from Watkins Glen later this month, his contract not allowing him to start until after Le Mans. Invariably that will force one of Porsche's existing GTE drivers onto another project down the road, Estre already having been moved to WEC from IMSA.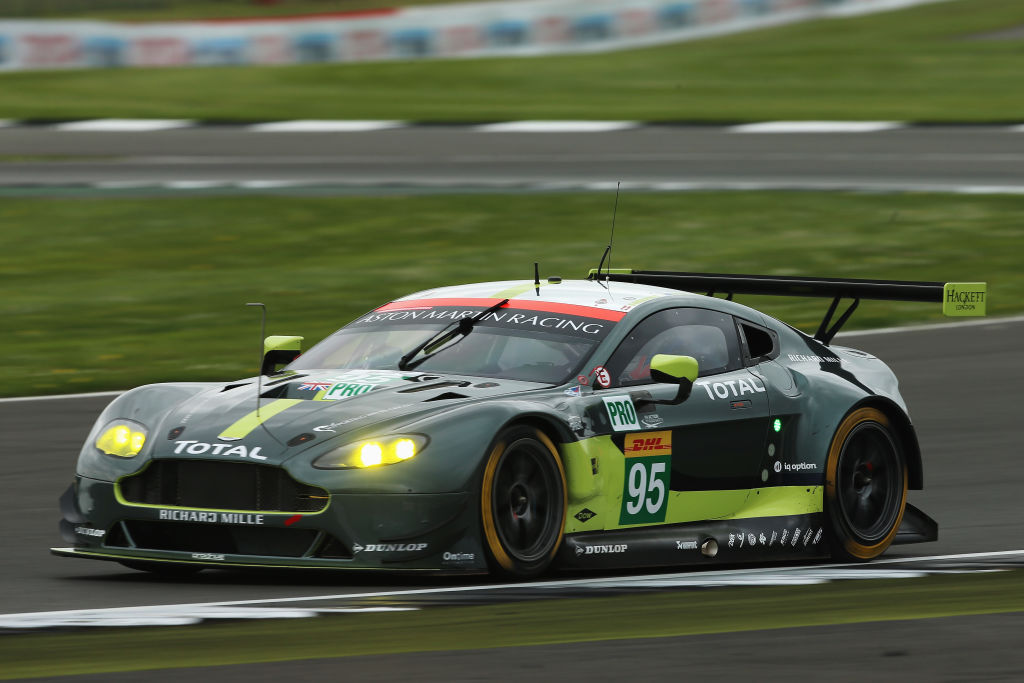 Aston Martin Racing also comes into the race feeling quietly confident, even if its start to the season has been somewhat underwhelming with runs to sixth, seventh (twice) and eighth between its two cars. Experience will play a role here; Darren Turner is always a good bet to star at some point during the Le Mans week.
IMSA: CORVETTE, RISI COMPETIZIONE IN THE MIX?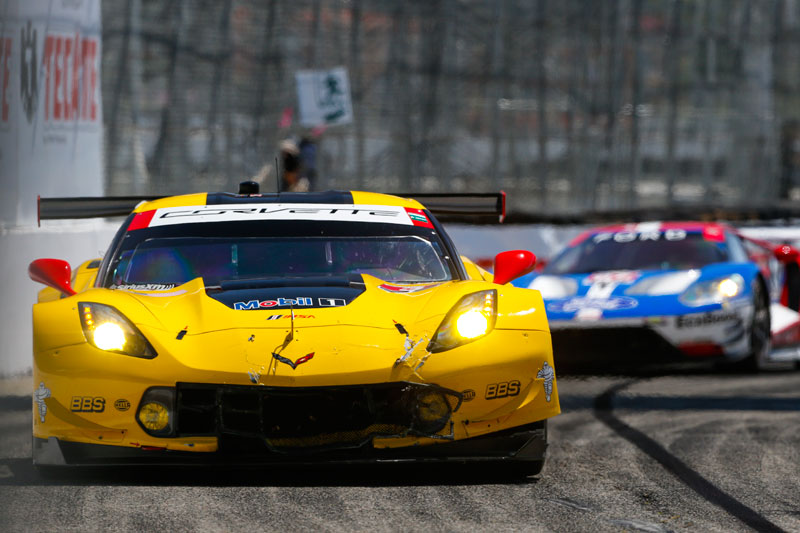 Joining its pair of full-season WEC entries at Le Mans, Ford Chip Ganassi Racing will once again be fielding its two cars from the IMSA WeatherTech SportsCar Championship, No. 68 and No. 69. IndyCar star Scott Dixon is fighting fit for the race despite his scary Indianapolis 500 crash occurring just over two weeks ago, while Chip Ganassi Racing teammate Tony Kanaan will be making his Le Mans debut in place of the injured Sebastien Bourdais.
Ford won't be the sole IMSA representative in GTE-Pro, though. Corvette Racing once again boasts a strong two-car effort, now with some added Le Mans experience and prestige in the form of Marcel Fassler. He will join Oliver Gavin and Tommy Milner in the No. 64 Corvette C7.R, while Jordan Taylor has moved into the No. 63 with Jan Magnussen and Antonio Garcia.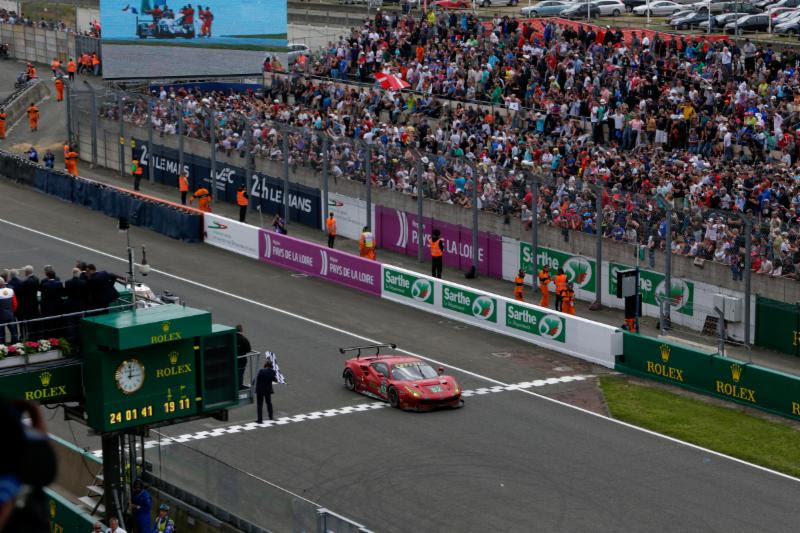 Risi Competizione also joins the overall Ferrari effort at Le Mans with its No. 82 488 GTE that is looking to bounce back from retirements in both Long Beach and Austin. Giancarlo Fisichella and Toni Vilander will be joined by new arrival and past Risi Le Mans winner Pierre Kaffer for 2017, the aim being to go one better than 2016's second-place finish in class.
WILL BALANCE OF PERFORMANCE REAR ITS HEAD AGAIN?
The changes made to BoP on the eve of last year's race left a sour taste in the mouths of many following the GTE-Pro class, appearing to give Ford a boost that it didn't really appear to need.
In a bid to avoid a repeat of the controversy at WEC races 2017, the FIA and ACO announced earlier that BoP would be worked out using an automated, mathematical system from the Nürburgring onwards. For Le Mans, though, it remains open to human error, and decisions can still be made all the way up to the eve of the race.
The first tweak to be made came following the Le Mans test, with Corvette being pegged back after posting the fastest time of the Le Mans test. The likes of Ferrari and Ford remain untouched for now, though.
While further edits to BoP are set to follow through the week, one would imagine it unlikely to follow the same controversial route it did last year. Hopefully the FIA and the ACO will have learned from the fall-out and strike a good balance to ensure we have a fair, open fight in GTE-Pro.
PREDICTION: LIKE BOP, A HARD ONE TO PEG
While the drivers in GTE-Pro are anticipating an open fight between all of the manufacturers, for me, it boils down to three real contenders: Ford, Ferrari and Corvette. Porsche and Aston Martin feel the "surprise" picks if you like (more here from Mobil 1 The Grid on both LMP1 and GTE-Pro classes).
All three have been impressive in the early part of the year on either side of the Atlantic, and trying to pick between them is tough. AF Corse's display at the Spa WEC round was particularly impressive, showing relentless pace and reliability for six straight hours.
So really, it may come down to how BoP plays out, the answer to which we may not get until qualifying when the pecking order really comes to the fore.
But to pick one car: I will say the No. 69 Ford GT with Ryan Briscoe, Richard Westbrook and Scott Dixon. Ford looked good at Daytona, and it is a very balanced line-up. For Dixon, it would be a Le Mans victory at the second attempt, only adding to the accolades and success he has known through his illustrious career.