Editor's note: Sean Rayhall, one of America's rising driving talents, will file a series of blogs throughout the year chronicling his season in the European Le Mans Series, co-driving with John Falb at Zak Brown and Richard Dean's United Autosports team in its Ligier JS P3 Nissan. His second blog looks at the team's voyage to the Michelin Le Mans Cup Road to Le Mans race, which sees LMP3 and GT3 cars tackle the Circuit de la Sarthe. His first blog after Silverstone is linked here.  
—
So I don't think many drivers have weeks like these their first time at Le Mans! Anyway, I'll attempt to recap.
I arrived in Le Mans by myself Tuesday because John (Falb) had a later flight and did the European train thing to get to the hotel. Well to be honest, it wasn't really a hotel; it was a castle. So I did a bit of running around the castle to get rid of jet lag, and had a nice dinner with our United Autosports team.
The next day, Wednesday, was very long. Our first practice session was at 8:30 p.m., and that didn't go exactly as planned. The first lap I bed in the brakes, but the second lap we had an engine failure coming out of Tertre Rouge. Our run plan was for me to do the entire first session and John to do the second, so this meant I was going to have no laps before qualifying to learn it or dial in the car. But it worked out despite this minor setback; I ended up qualifying sixth in the first session, and John qualified second in the Bronze session, which was absolutely remarkable.
I had a lot of faith in United Autosports being able to get us on the podium after working all night and not even getting to go back to the hotel for a shower, I really wanted to make something happen for the guys.
Thursday was our first of two roughly one-hour races, with the second race on Saturday morning before the 24-hour race. In race one, John had a great stint, which put me in a good position leaving the pits in fourth place. From there I was able to pass the for the lead by the end of the second lap of my stint and make a gap.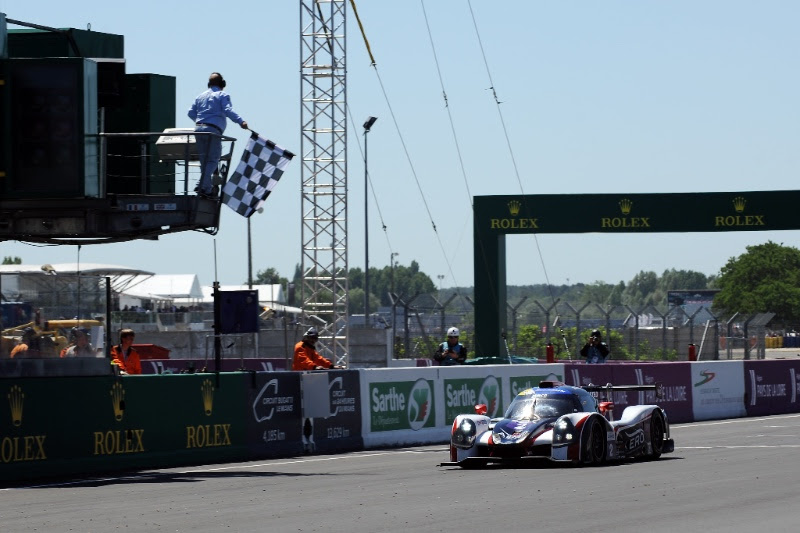 When our guys came over the radio and said I was leading, I could not believe it. It was like Indy Lights at the Indy GP all over again (Editor's note; Rayhall won race two at IMS with 8Star Motorsports in 2015) and everything got really quiet in the car and I just went to work for the rest of the stint to win the race.
Winning in Europe is one thing, but winning at Le Mans is another… and at that moment it hit me once I got on the victory podium.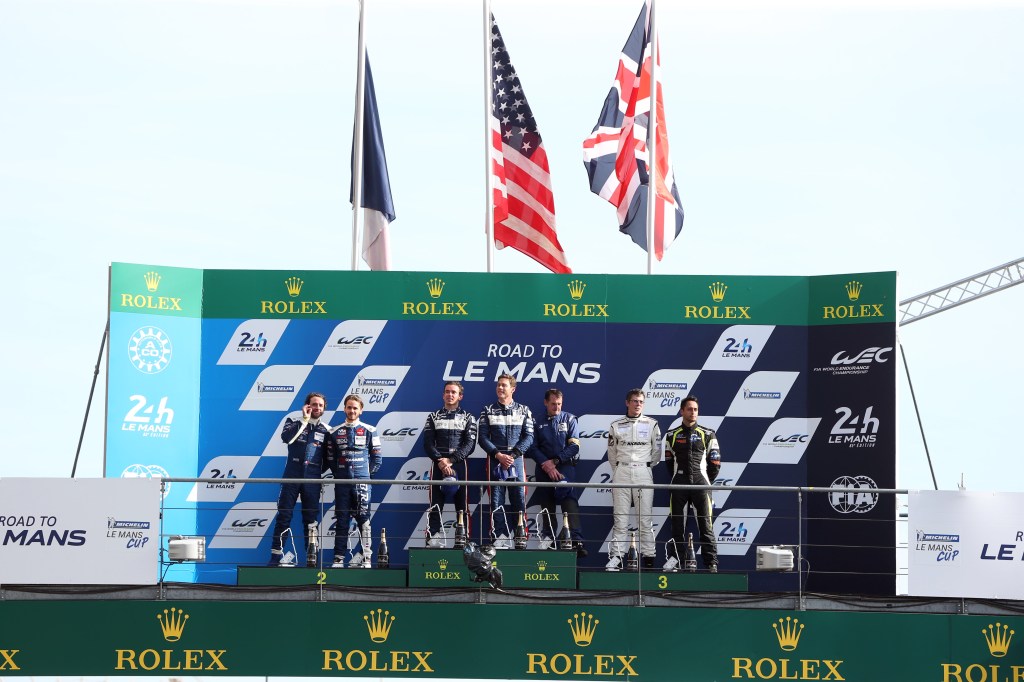 Hearing the U.S. national anthem and having the American flag fly above us was very surreal. I still can't really wrap my finger around what exactly I felt that day, but I can tell you it was special.
For race two, John once again opened for us with another fantastic stint before we got blocked in the pits while we tried to leave. That cost us 10-12 seconds in total, in which track position wise kept us from being able to fight with the Norma. So after pushing as hard as I could, we ended up second in race two.
It is the first time I've truly been happy with second, because the way the BOP was, we were about 10 kph down on the straightway compared to the Norma, one of the other LMP3 chassis. For us, in reality, it felt like a win because with all of Le Mans' long straights, it's impossible to catch a car that has that much more top speed.
I have to thank United Autosports for their work this week, staying at the track all night with zero sleep and getting us a car to win after that is just special. Also John Falb drove flawlessly, by far the best drive of his entire life the whole weekend. Thanks to Sports Insure, AERO Paint, Ligier UK, and Oreca gear for giving us the chance to do this!
Oh yeah, and you can imagine the night we had after. I don't think the celebration on the podium really gives you the full effect of the fun we had the next few nights!
I'll check in again soon. Thanks for reading!