Almost 24 hours have passed since the checkered flag fell in Baku, yet the dust shows few signs of settling after one of the most explosive Formula 1 races in recent memory.
It was inevitable though, wasn't it? The chummy, cordial, sickly-sweet duel between Lewis Hamilton and Sebastian Vettel for this year's F1 drivers' title had to blow up at some point.
And boy, did it blow up.
This was a race that had it all. A far cry from some of the more processional races that have been rather regular in recent times, the inaugural Azerbaijan Grand Prix will be remembered for all of the right reasons (well, unless you're Sebastian Vettel); a defining moment for the 2017 season and the new era of F1 that started in Australia.
THE INEVITABILITY OF SEB VS. LEWIS
It was bound to happen in the end. There was no way that a direct fight between the two of the finest racers of F1's current generation could not descend into chaos at one point.
It's perhaps surprising that we made it eight races before the first cracks in the Gatsby-esque "well done old sport" camaraderie between Hamilton and Vettel began to show.
This will be looked back on a key flashpoint in the title fight for 2017 and the wider rivalry between Hamilton and Vettel. Baku was where things got nasty.
The incidents themselves were pretty cut and dry. Anyone watching could see what happened.
The first contact between them coming out of Turn 15 was a result of Vettel misjudging how Hamilton was controlling the pack. With the safety car's lights going out and peeling away, Hamilton became the defacto safety car. He had every right to go as fast or as slow as he liked.
Vettel was expecting Hamilton to accelerate out of Turn 15, perhaps thinking the Briton would bolt early as he did on the first restart. Hamilton instead kept at a steady pace, with the FIA data confirming as much, leading to the contact between the pair.
Vettel was unhappy and frustrated. That was perhaps justified. But what happened next was not. Not one bit.
Drawing alongside Hamilton, Vettel wanted to make his feelings known. He raised his hand in complaint, which may have been enough to get the Mercedes driver to speed up. After all, he needed to stay ahead as the lead car.
The swipe that Vettel then made towards Hamilton was, as explored by NBCSN pit reporter Will Buxton in this thread, a scare tactic. It was meant to spook his rival. But he got it wrong and the two made contact.
The FIA's response was to give Vettel a 10-second stop/go penalty, the strongest in-race sanction barring disqualification. It dropped Vettel back down the order and ended his win hopes, yet because of Hamilton's unplanned pit stop to fit a new headrest, the German actually jumped ahead of his rival.
The end result should not be part of the context of the incident, though. Hamilton losing his headrest and dropping behind Vettel was totally separate and, frankly, just bad luck for the Mercedes man. The two incidents were unconnected.
Would Hamilton have been so aggrieved had he won the race and regained the lead of the championship from Vettel? One would hope so. Because it was a dangerous incident that, as Hamilton told NBCSN after the race, sent out totally the wrong message to young drivers coming through the ranks.
You do not, even just to spook your rival, deliberately drive towards another car like that under the safety car.
Why no disqualification? A report from Germany's Auto Motor und Sport after the race suggested there were fears it could impact the title fight. Exclusion may have been a strong response, but it would certainly have sent out a clear message. Perhaps this was a missed opportunity to do exactly that.
Instead, Vettel and Hamilton will now be left to stew over it for a couple of weeks before heading to Austria. Once both drivers have cooled off, hopefully proper, adult talks can take place in a bid to clear things up.
We may like a bit of heat between sporting rivals, but respect is a rarer, more precious thing. It is something that was severely lacking in Baku.
Hopefully we can then see them settle things out on-track the proper way, just as they have done for much of the season so far.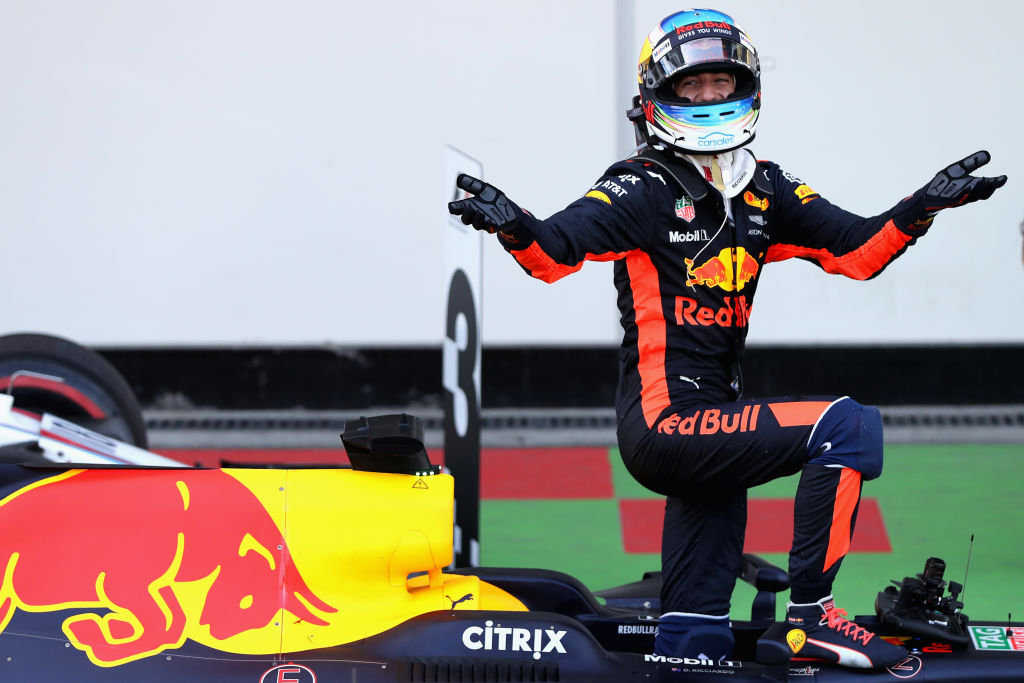 "BUTTER MY BUTT AND CALL ME A BISCUIT"
Daniel Ricciardo rarely disappoints when it comes to a good quote, with the words of wisdom above gracing his Twitter account in the aftermath of the race. Frankly, we couldn't have put it any better.
Ricciardo's charge from P10 on the grid to victory was an unlikely one, requiring him to negotiate a number of pitfalls that caught out his rivals – and, as proven by his qualifying crash on Saturday, had already bitten him.
Ricciardo attacked the race with his usual gusto and bravado, with the race-winning move – albeit just for third at the time – being a brave double-pass on the Williams pair of Felipe Massa and Lance Stroll into Turn 1 after the safety car restart.
Ricciardo has a knack for being in the right place at the right time. All five of his F1 wins have come from starting outside the top three, and all have required a good dose of fortune. Alas, a win is a win – and when the front-runners falter, more often than not it is Ricciardo who is there to pick up the pieces.
Ricciardo's victory also means that we have more than two teams winning races in a season for the first time since 2013, when Red Bull, Mercedes, Lotus and Ferrari shared the spoils. Variety is never a bad thing.
The top officials at Red Bull are under no illusions about the team's current standing in F1. It still remains the third-fastest team and, under normal conditions, would stand no chance of beating Ferrari or Mercedes in a straight fight.
But that doesn't devalue Ricciardo's win at all. Instead, it makes it all the more impressive that he was there to capitalize on the opportunity that came his way.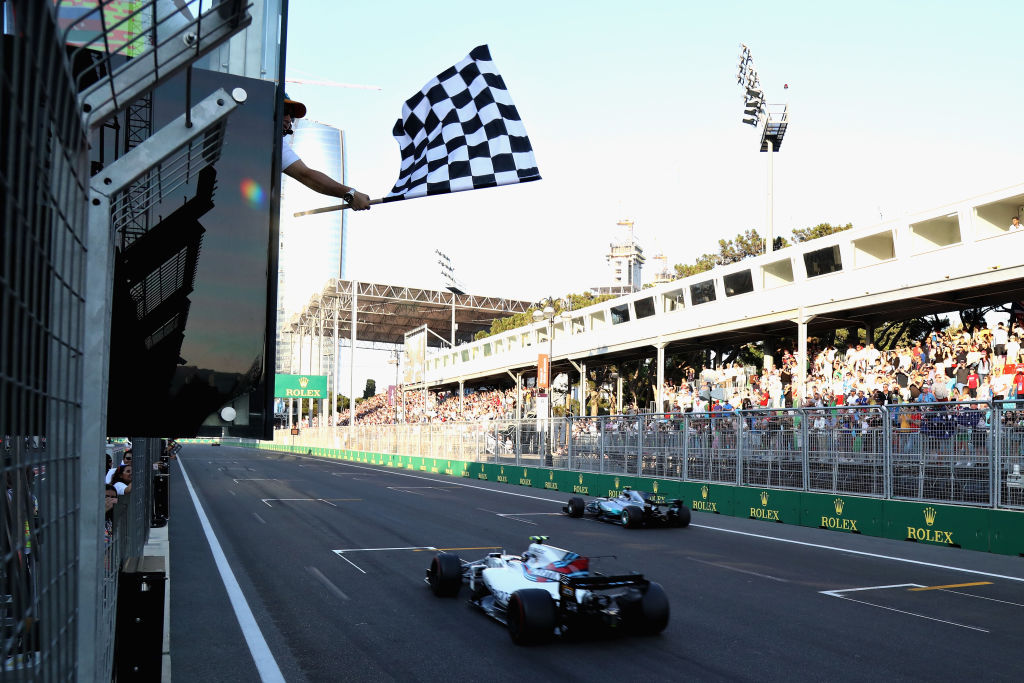 A FLYING FINNISH FOR BOTTAS
While the majority of the plaudits after the race lay with Ricciardo and Lance Stroll (who we'll come onto), perhaps the greatest fightback of all in Baku came courtesy of Valtteri Bottas.
The Finn tangled with Kimi Raikkonen at Turn 2, sustaining a puncture that left him limping back to the pits for repairs and a lap down on the field. The race already appeared to have been turned into an extended test session.
But Bottas dug deep. He was able to get a wave-by under the first safety car, and then put the hammer down to pick his way through the field as those ahead began to lose their heads.
The drag race with Stroll to the line was dramatic, with Bottas emerging just 0.1 seconds ahead to clinch second place and salvage a big result from a pretty disastrous race for Mercedes, all things considered.
So what more can Bottas do to secure a contract renewal and ease the current "uncomfortable situation" he is in?
Frankly, nothing. He's doing all he can. If the team wants harmony and stability, then surely keeping Bottas for 2018 and beyond is the way to do that.
If the appeal of Alonso, Vettel (well, maybe not after this weekend…) or Mercedes junior Esteban Ocon is a greater pull for the team, then it isn't for want of trying on Bottas' part he would depart, that's for sure.
He has everything it takes to race for a title-winning team. Baku proved that.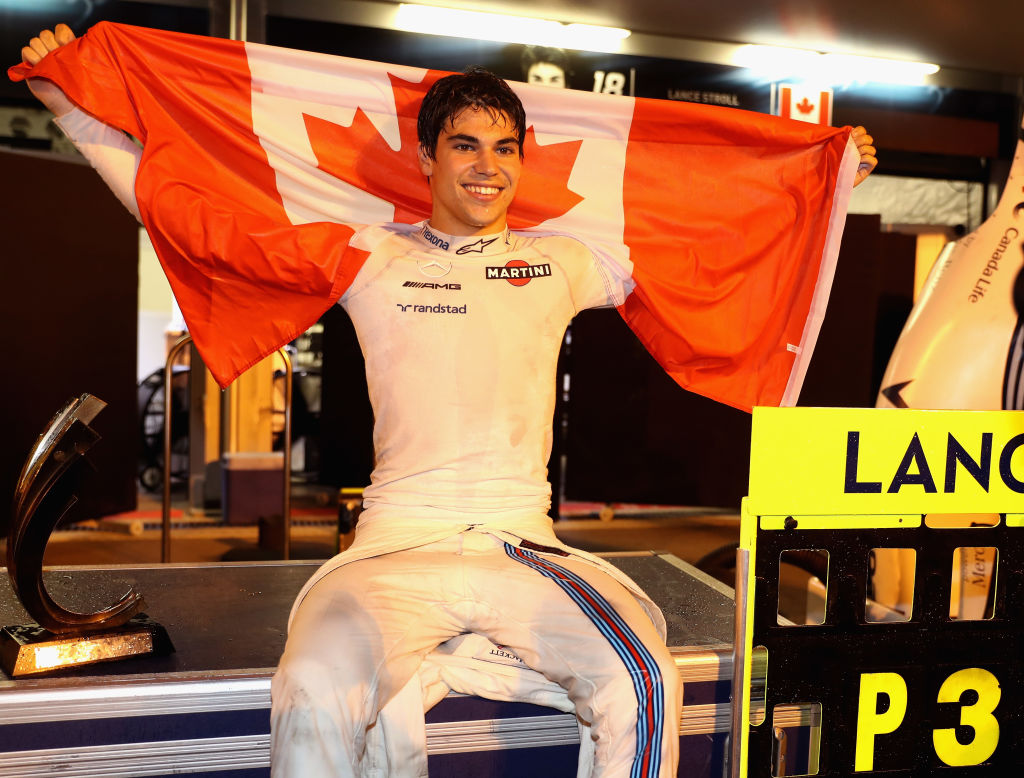 STROLL COMES GOOD – FINALLY
Lance Stroll's charge to third place in Baku may have come as a surprise, but it shouldn't have.
He was, after all, F1's best-prepared rookie since Lewis Hamilton thanks to an extensive test program prior to his debut, and came off the back of a record-breaking Formula 3 title win.
But after a raggedy first six races in F1, the critics were beginning to question Stroll's readiness for grand prix racing, with his charge to ninth in Canada going some way to proving a point.
Sure, his rise has been accelerated by funding from his billionaire father, Lawrence, but the talent has to be there to back it all up. We saw that talent in Baku.
Stroll drove a clean, trouble-free race that would have seen many other rookies lose their cool at the chaos that was unfolding around them. The Williams FW40 is a quick car, and while he couldn't keep Bottas back at the end, P3 was nevertheless a remarkable result for the young Canadian.
The catalyst for all of this may have been a revised preparation program for Baku. Following his run to his first points finish in Canada, Stroll stayed out in North America to complete a private test at the Circuit of The Americas in Austin, Texas with a 2014-spec Williams, and has also been working with a new driver coach.
All of this appears to have calmed the 18-year-old. Now with his first points and podium chalked up, Stroll will hopefully be more at ease. He doesn't have a point to prove anymore. Perhaps that will yield more displays like the one in Baku on Sunday.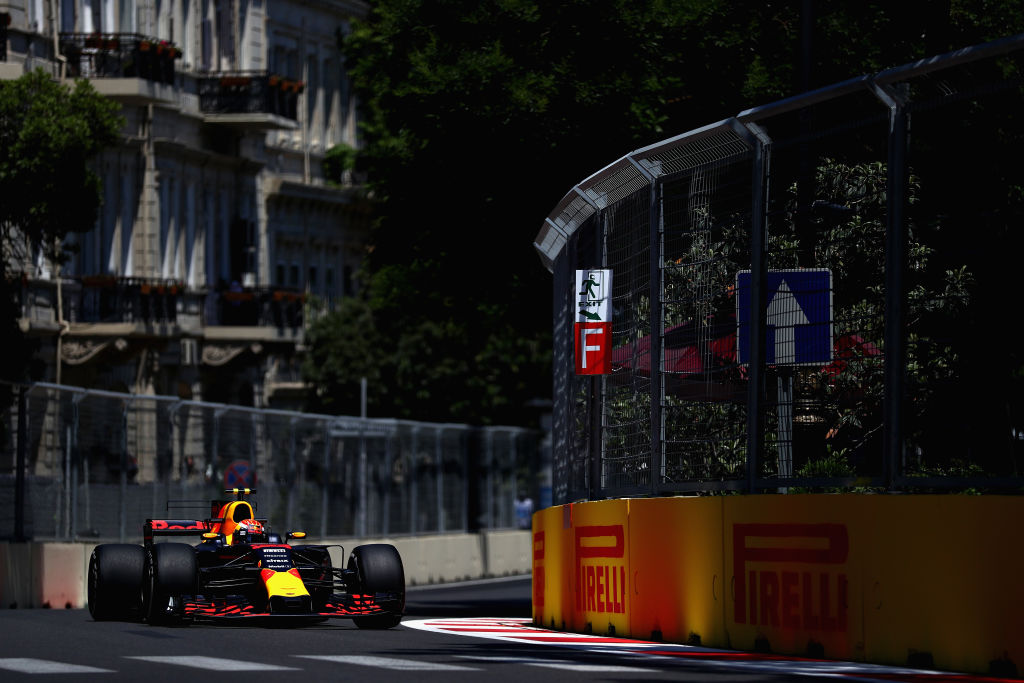 WELL DONE BAKU
The trackside message of "Well Done Baku!" that ultimately turned into a meme during F1's first visit to Azerbaijan actually rang true in the wake of this year's race: the crazy Baku City Circuit delivered, and then some.
The track is one of the maddest on the F1 calendar, featuring a mix of slow-speed sections, two high-speed complexes – oh, and a castle. It's the kind of thing you might find in Mario Kart.
It was all said prior to the 2016 race when a crazy event featuring multiple safety cars and crashes galore was expected, only for a disappointingly straightforward race to set in. This time around though, Baku threw up the madness that has been expected.
Much like the 2012 European Grand Prix at Valencia, yesterday's race proved that street circuits can throw up some spectacular results. For an event that seemed an odd addition to the F1 calendar at first, Baku has found a good groove with its second running.
So, well done Baku. You've given us a race that will be looked back on in years to come. Good on you.