Pirelli has announced its Formula 1 tire picks for the Italian Grand Prix weekend at Monza in September, mirroring its selection from 2016.
As is standard for all F1 races, Pirelli will take three compounds to the Autodromo Nazionale Monza, favoring a mid-range selection of super-softs, softs and mediums for all drivers to use.
The Italian company took the same compounds to its home race in 2016, which was completed on a mix of one- and two-stop strategies by teams.
Given the more conservative nature of Pirelli's 2017 compounds, it is likely that most will be able to get home on one stop in September despite the high-speed nature of the Monza circuit.
Drivers will be required to complete the final stage of qualifying on the super-soft compound, as well as save at least one set of either mediums or softs to use in the race.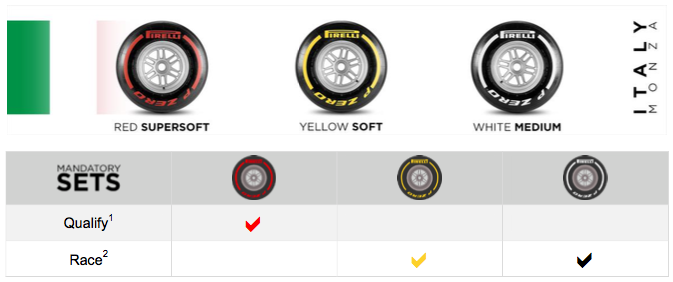 The Italian Grand Prix takes place on September 3, 2017.