Practice speeds indicated that Josef Newgarden and Simon Pagenaud would fight for the pole for Sunday's Iowa Corn Indy 300 (5:00 p.m. ET, NBCSN), with Newgarden going fastest and Pagenaud ending up third.
However, early qualifying draws saw them go out first (Pagenaud) and third (Newgarden), which ultimately put paid to their chances for the pole. Pagenaud ended up qualifying 11th, while Newgarden qualified 16th.
Pagenaud referenced his early draw in a press conference prior to qualifying, and acknowledged it might be problematic. "I'm first in line, so I'm going to be the guinea pig for everybody. Anyway, but that's the luck of the draw," Pagenaud said of qualifying early.
After his run, Pagenaud described it as one of the wildest runs he's ever made. "That was a bit of a scary ride. I don't know if it was the different kind of rubber laid down by the other series or what, but the Menards Chevy was a little loose," he detailed.
However, Pagenaud is no less confident heading into the race. "I'm not worried about anything though. I know the car is strong. My teammates that went out later in the session had good runs, so we'll just need to work through some traffic to get to the front," he finished.
Newgarden, too, expressed confidence, despite the qualifying struggles. "With the order, Simon (Pagenaud) and I were guinea pigs. The track was a little slick and the Fitzgerald Glider Kits Chevrolet was loose, but I'm really confident we'll be good for the race. This was all about timing and having to go out third," he explained.
Scott Dixon, too, was bitten by an early qualifying draw that saw him make the second run of the session, and he could do not better than 17th. This made a tough day all the more challenging, as a penalty from Road America for entering the track after the checkered flag waved on a practice session cost he and the No. 9 NTT Data team 20 minutes of time in the morning practice.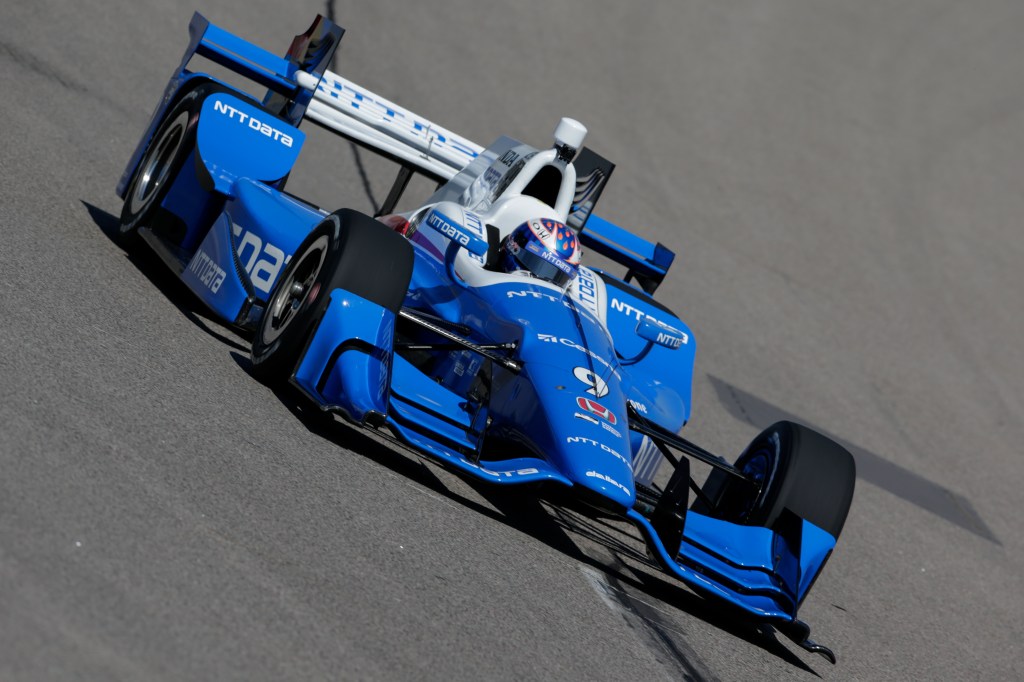 "Definitely a tough day when you lose that much running time in one day," Dixon said of the penalty. "We didn't have any testing here, and I think we expected the track to not degrade as much with the track temps and ambient coming up a bit. But it was just all over the place on my run. Not a whole lot of grip and we were all over the place in the No. 9 NTT Data car unfortunately."
The points leader entering Iowa, the door is already open for his title rivals to make big gains, with all of them qualifying ahead of Dixon. Pagenaud starts 11th, with Helio Castroneves third, Takuma Sato fifth, Josef Newgarden 16th, Will Power first, and Graham Rahal tenth on the grid.