The halcyon years of the American Le Mans Series, from 2006 through 2008, saw Team Penske's last major factory effort with the Porsche RS Spyder in the LMP2 class debut the 2005 season finale and the full 2006 season, then witness Acura ramp up its efforts for a 2007 debut with the first iteration of the ARX chassis, the ARX-01a LMP2 car.
Much has changed since. The economic crisis of 2008 had a major impact into 2009 and by that year, the Penske and Acura factory efforts were out, and the ALMS needed to create a spec, lower cost prototype class called Prototype Challenge to keep its car count afloat.
A merger happened in 2014, bringing together ALMS and the GRAND-AM Rolex Series into the IMSA WeatherTech SportsCar Championship (then called the TUDOR United SportsCar Championship), and the late 2015 reveal of the new Daytona Prototype international (DPi) format promised a new rebirth for the top flight of prototype racing in North America.
That period has seen Cadillac, Mazda and Nissan debut DPi programs this year and with Acura's fully fledged return in 2018 with Penske, it brings together the two past rivals in a united goal for overall glory, and an attempt to topple the existing manufacturers.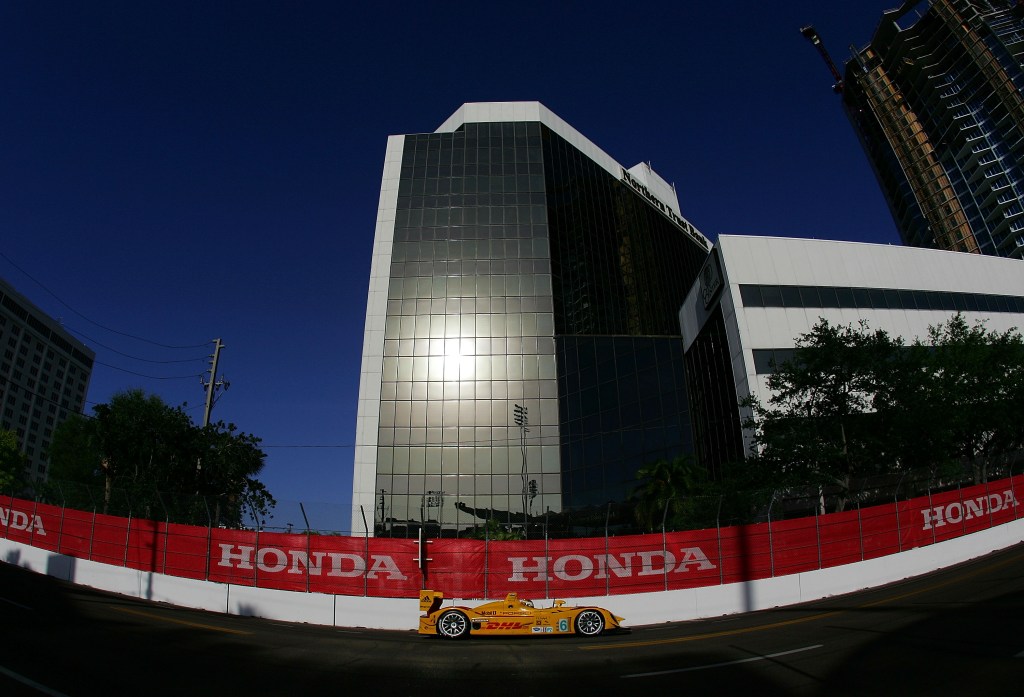 "Back then really the interest we had as Penske in getting involved wasn't so much the P2 class, but it was Porsche was working towards a customer program at the time," Team Penske president Tim Cindric told reporters on a Tuesday teleconference.
"What we were interested was competing towards overall wins… and we could compete against Audi for those overall wins. And that was before Acura got in. Once Acura got in, that raised the bar – before that, we just were P2 versus Zytek cars, in a privateer setting.
"We were fortunate to race against the Audis and I think that made it fun to try to understand when the underdog could compete. Once Acura got in, it was super competitive, with that second year. Unfortunately that type of racing, that class (at the time) fell apart.
"For us, we see three other manufacturers in. The DPis do allow the privateers to compete with P2 in WEC-type form. There's a lot of competition. I'm really surprised that only one manufacturer (Cadillac) has won, but that will change as others catch up. For us, it's not a slam dunk we'll be winning races right in the beginning."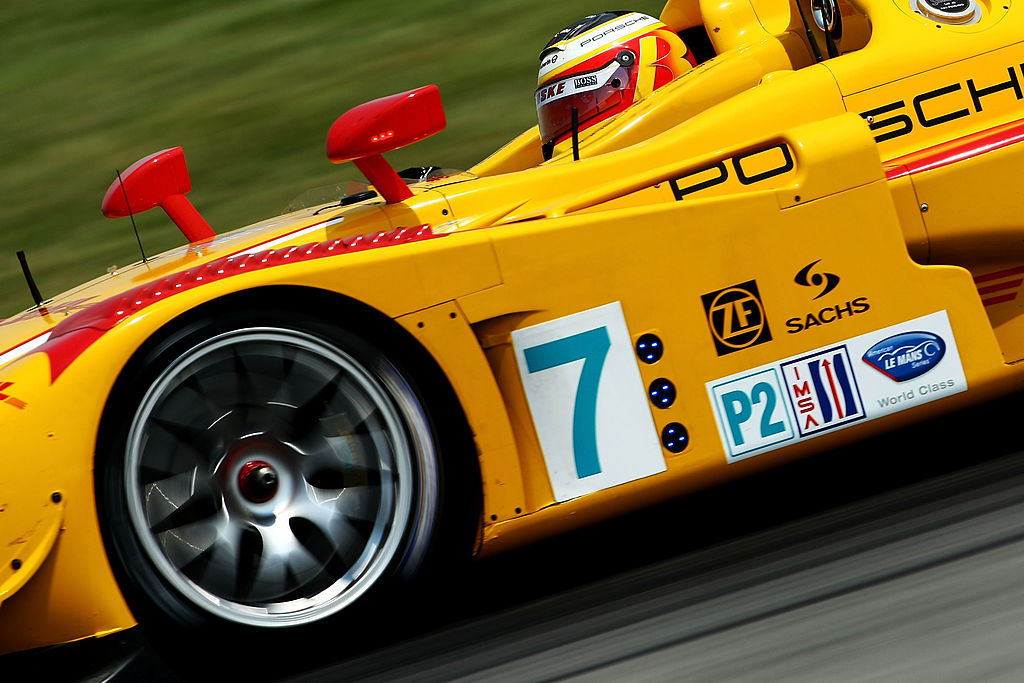 Honda Performance Development Art St. Cyr backed up that assessment.
"That's a great thing about working with Team Penske – there's a uniform sense of purpose to win overall races," he said.
"In P2, we had a P2 car that won overall victories. But in P2 we were about winning P2… then moving to P1 was everything we had, with the Muscle Milk Pickett days. It was about how could get stay in front."
HPD's recent decade of top flight sports car racing sees the new ARX-05, set to be developed in-house at HPD and based off the successful Oreca 07 chassis, comes after a period of four prior models that raced from 2007 through 2015.
The previous generation ARX-01 had a five-year life span from 2007 to 2011 with various iterations primarily in LMP2 spec and then a one-off LMP1 spec at the 2011 Mobil 1 Twelve Hours of Sebring – where ironically, it finished second to an Oreca-run privateer Peugeot 908 HDi FAP. The HPD ARX-03 achieved success in both LMP1 and LMP2 specifications, primarily with Muscle Milk Pickett in ALMS as mentioned and also with Tequila Patron ESM, Level 5 Motorsports and Starworks Motorsport (won the LMP2 title in the first FIA World Endurance Championship season of 2012), but the ARX-04b, a new LMP2 car developed by Wirth Research for the 2015 season, raced only once at that year's Rolex 24 at Daytona before being tossed aside following significant weight and teething issues.
With the news officially released that the program is happening will come a summer and fall of preparation before the DPi car's race debut at the 2018 Rolex 24 at Daytona. Details were sparse today, but here's the bullet points from today's call:
No drivers have yet been signed, nor was a timeline given for their reveal. But if we're thinking logically, the Verizon IndyCar Series season ends in mid-September, and Roger Penske said at the Iowa weekend he decides on (or reveals) his lineup once a season is over. We'll know by then whether Helio Castroneves has won his elusive first championship or not, and Juan Pablo Montoya's excited Instagram post with the combined Penske and Acura logos today was as good of a confirmation of his expected role. Between current Acura sports car drivers and talented sports car veterans who may be available, there's a lot of intrigue to come here.
Full testing begins next month. Cindric confirmed the first shakedown at Paul Ricard at the end of the month before the car is shipped Stateside, ahead of its Monterey reveal in mid-August. Cindric said the car he hopes will be on track by the end of August. St. Cyr also said the engine will be slightly different than its previous prototype run.
What does this mean for other Acura/HPD programs? St. Cyr wouldn't entirely bite there but did tease there will be "some announcements in the near future." Full factory support/branding from Acura to its pair of NSX GT3 teams, Michael Shank Racing and RealTime Racing, is expected to be drawn down at year's end. He also said it was premature to talk about customer programs for the Acura DPi.
How does Penske balance Acura/HPD (sports cars), Chevrolet (IndyCar) and Ford (NASCAR)? Like always. "For us it's old hat," said Cindric, who described all the internal safeguards that are set up to preserve IP and keep a clear separation of church and state.
Does Petit Le Mans happen with a separate car? Possibly, maybe, potentially. Cindric wouldn't rule out the potential of running a standard LMP2 spec car at this year's Petit Le Mans but only if the preparation and testing goes well enough with the DPi. "We wouldn't rule it out, but we're a long way from confirming it or saying it would happen."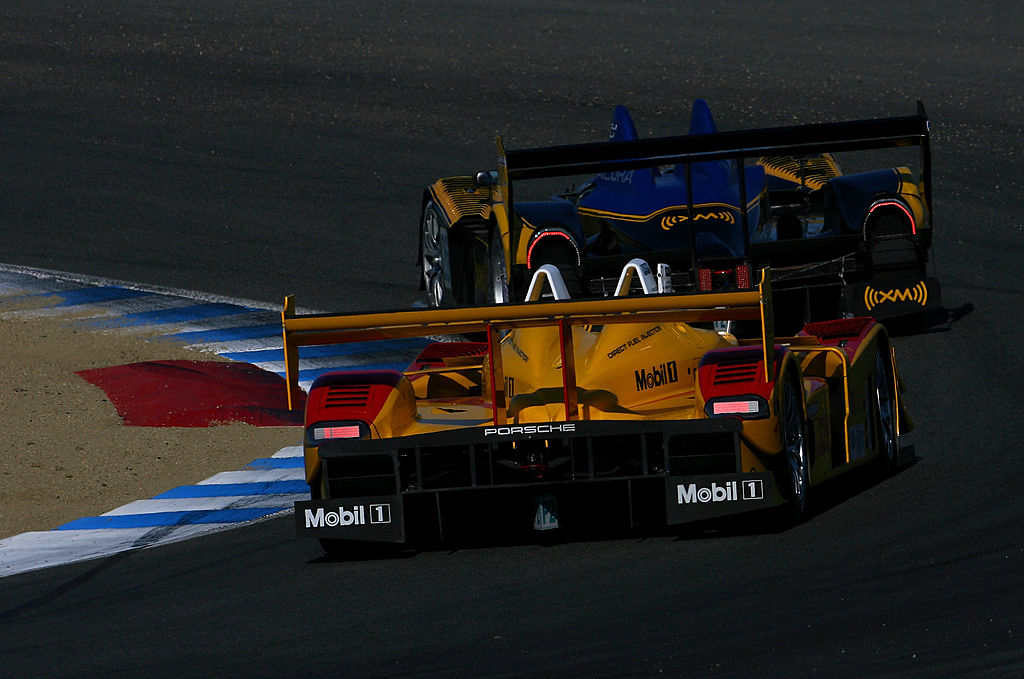 Overall though today's announcement brings to an end the saga over how long the return has been in the pipeline and concludes the waiting for the official news to drop.
"During this iteration of the Acura Motorsports programs, it's been a three-step revival," St. Cyr said. "It started with the TLX GT car, the NSX GT3 this year and now the DPi program we're announcing today.
"It started really when the DPi formula was released, we started talking about this vehicle and making it part of Acura's precision crafted message to align everything… and to have Acura Motorsports be the capital P of performance. Roger Penske being one of our largest Acura dealers created the synergy."
Cindric added, "On behalf of Roger and everyone at Team Penske, we appreciate the confidence Acura and HPD have in our organization. Sports car racing is where our heritage began. We enjoy competing in it. We haven't been since 2009.
"When the DPi formula was announced it looked to revive the prototype racing formula in the U.S. It was a natural fit to find the manufacturers in the future. We were interested from day one… now it's happened. It's a good format for us. It'll be competitive and a good challenge for us."