IndyCar racing, in its various forms, has long made a habit of visiting Canada, and this weekend's Honda Indy Toronto (July 16, 3:00 p.m. ET, CNBC) marks the 50th anniversary of the first Indy car event held north of the border.
That race, conducted at what is now called Canadian Tire Motorsport Park (CTMP), featured a pair of 100-mile outings that saw Bobby Unser win both. Later that year, the series returned to Canada, at the Circuit Mont-Tremblant, a race won by Mario Andretti, and IndyCar's treks north of the border were off and running.
Along with CTMP and Mont-Tremblant, Canadian rounds of the IndyCar championship have been held at Sanair Super Speedway (1984-1986), Circuit Gilles Villeneuve (2002-2006), Concord Pacific Place in Vancouver (1990-2004), Edmonton City Centre Airport (2005-2012), and Exhibition Place in Toronto (1986-present).
Although somewhat intermittent in the 1960s and 1970s, Canadian races began their rise to prominence during the 1980s. Toronto joined the picture in 1986, coincidentally the final year CART (the sanctioning body at the time) visited Sanair, and the 1990s saw Vancouver join the mix to make for a pair of popular Canadian venues.
They peaked in their presence between 2002 and 2004, with Montreal's Circuit Gilles Villeneuve giving CART three races in Canada. Although Vancouver and Montreal dropped off the calendar in 2005, Edmonton was added that year and joined Toronto as mainstays on the calendar. Mont-Tremblant was added in 2007, again making for three Canadian rounds.
All three were again scheduled for 2008, but the IndyCar/Champ Car merger saw only Edmonton remain on the 2008 calendar. Toronto returned in 2009 to give the Verizon IndyCar Series two Canadian rounds before Edmonton dropped off after 2012.
Local hero James Hinchcliffe, who hails from the Toronto suburb of Oakville, highlighted Toronto as one of the most special venues of the year for him.
"As you'd expect, this is an event I look forward to every year," he asserted. "It's one of the busiest for me, but one of the most enjoyable, then to go home and race in front of the home crowd at the racetrack that I went to as a kid that really made me fall in love with IndyCar racing. Getting the chance to race there every year is exciting. The support that I felt from the city, and the entire country, has been overwhelming the last 100 starts of my career, and it's going to be exciting to have number 101 there."
Despite the prevalence of Canadian races, Canadian drivers have struggled to score victories in races on home soil. The last Canadian driver to win a race in Canada was NBCSN IndyCar analyst Paul Tracy, who last accomplished the feat in 2004, when he won at Vancouver.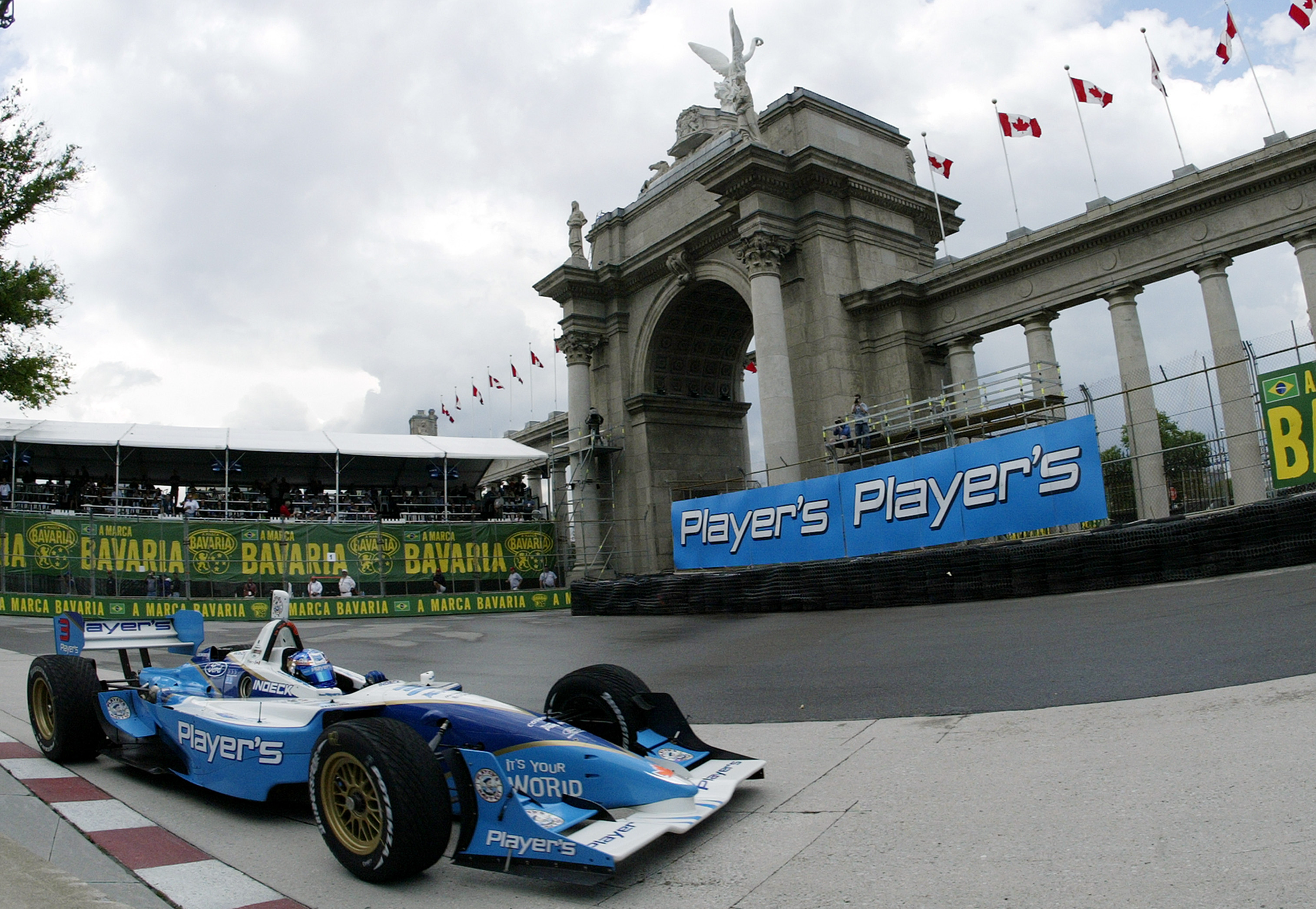 Tracy is also the only Canadian driver to win at Toronto, doing so twice in his career (1993 and 2003).