When Scott Dixon and Will Power crashed together on lap one at the Honda Indy Toronto, the door was blown open for all championship contenders to make big gains on Dixon, who entered Toronto as the points leader.
While he rebounded to finish tenth, and a lap 23 caution kept title rivals Helio Castroneves, Simon Pagenaud, and Graham Rahal, from battling for the win, Dixon nonetheless lost ground in the championship hunt.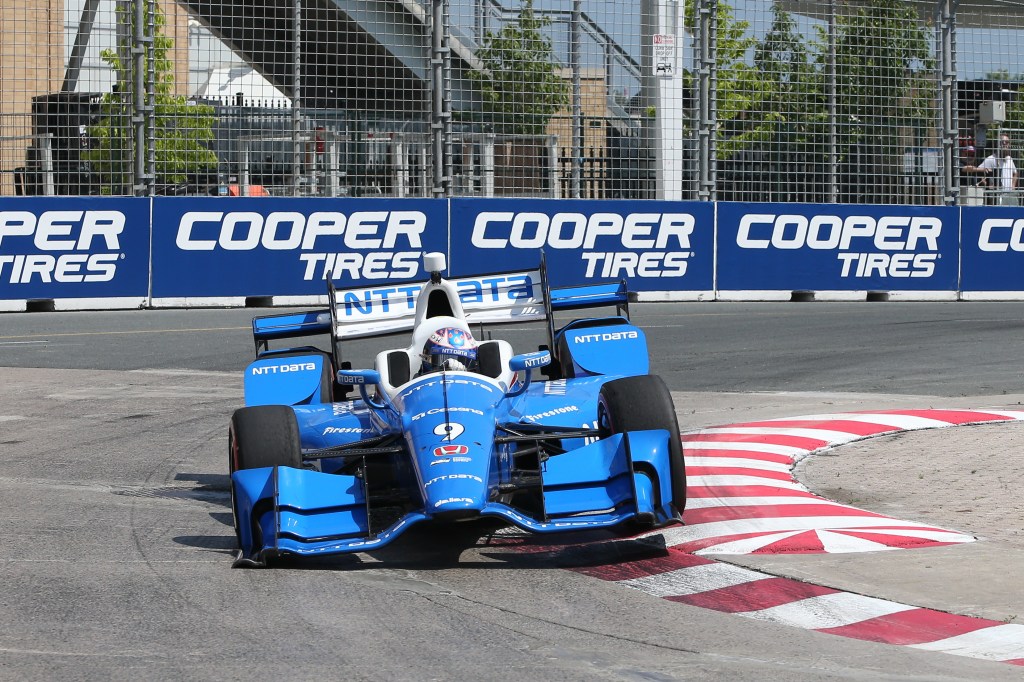 "It was a rough day in the NTT Data car," Dixon lamented afterward. "I had a good start in Turn 1, and it looked like (Graham) Rahal decided to shift lanes and I had to avoid him. Then (Will) Power and I got together and ended up cutting down our tire and doing some damage to the suspension on the car. Then we had to fix the car and INDYCAR gave us a drive-through penalty, which was kind of odd. And then that kind of hosed our best efforts for the day and we ended up 10th."
As a result of Dixon's problems, his lead was cut to three points over Helio Castroneves. Simon Pagenaud remains third, but at a scant 19 points out of the lead. Josef Newgarden was the biggest mover, jumping up to fourth, only 23 markers out of the lead.
In other words, when the Verizon IndyCar series heads to the Mid-Ohio Sports Car Course for the Honda Indy 200, any one of the top four could leave as the championship leader.
Behind them, Will Power and Graham Rahal remain in contention and are tied for fifth, despite their race day struggles. Power dropped out after the aforementioned incident with Dixon and finished 21st, while Rahal saw an untimely caution wreck his strategy, and he could no better than ninth. But, both still sit within striking distance at 64 points out of the lead.
While neither could leave Mid-Ohio in the championship lead, they could still gain significant ground, especially given their records at Mid-Ohio. Power has five finishes inside the top five there, including three second-place runs, while Rahal has three consecutive finishes inside the top five, including a win in 2015, at his home track.