One of Bobby Rahal and the Rahal Letterman Lanigan Racing's strengths for the better part of the last decade has been the ability to run two parallel programs – one in IndyCar and one in sports cars – that contend for wins and championships on an annual basis.
And the goal is to continue that into 2018 as one of its programs comes up for renewal.
BMW Motorsport has partnered with RLL, under the BMW Team RLL banner, for nearly a decade since 2009. In that time frame, BMW and RLL have combined to launch the M3, Z4 and M6 GTE spec models, winning races seven of the nine years.
There have been 13 combined wins – seven with the M3 from 2009 to 2012, four with the Z4 from 2013 to 2015 and now two with the new M6 this year – along with the 2011 ALMS GT title for Joey Hand and Dirk Mueller and a pair of back-to-back Mobil 1 Twelve Hours of Sebring wins in 2011 and 2012.
While the contract is up for bid and as rumors swirl of a possible change by BMW to another outfit, Rahal is optimistic the years of success achieved by the combined unit will be able to continue together for 2018 and beyond as the new M8 GTE makes its debut.
"BMW is our priority – we've been with them nearly 10 years," Rahal told NBC Sports. "Of course it's a contract year. I would presume given our success that should mean something to them, and that the relationship would continue."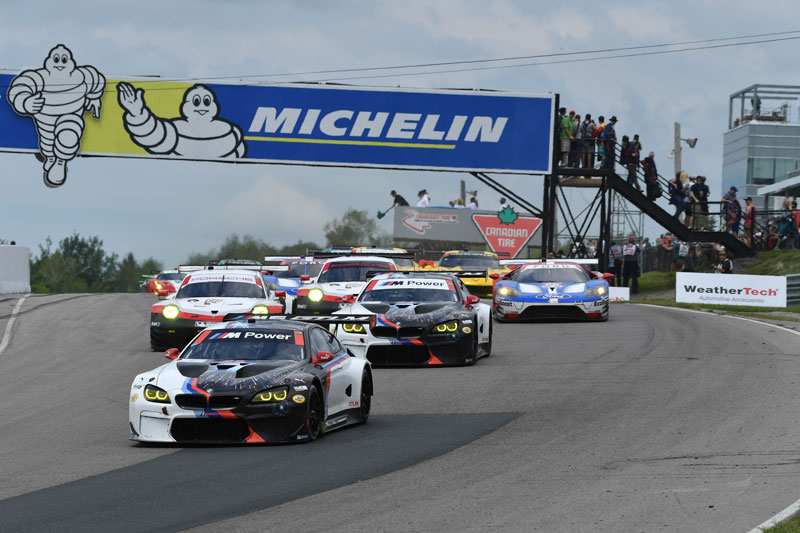 The pair of back-to-back wins this IMSA WeatherTech SportsCar Championship season at Watkins Glen International and Canadian Tire Motorsport Park could not have come at a better time.
Balance of Performance adjustments seem to have adversely affected BMW Team RLL and the M6 GTLM more than other cars within the stacked GT Le Mans class, and through a combination of bad luck, pace restrictions and the heavier car, the M6 was stuck in a near two-year rut from when it got introduced prior to 2016 through mid-year this year.
That was a challenge to team morale, but it was something Rahal was keen and focused to lead the team through.
"It's been a long time coming as you say. Let's face it; there were mechanical issues we started out with when the car first showed up, and then BoP came in and knocked the wind out of our sails for most of the rest of 2016," he reflected.
"Even Sebring this year, we were so far off. I thought it was a hell of a job to finish on the same lap as the leaders almost at Daytona and Sebring, as we didn't have anywhere near the pace (timing data backs that up; best race lap at Daytona was a 1:44.247, one of only three cars in 11 in the 1:44s while rest in 1:43s and at Sebring, best race lap 1:58.376 more than a second off leaders). That was just good consistent running and pit stops.
"As I told people recently, I think Sebring was the longest 12 hours of my life – it was painful. We didn't stand a chance. To sit there and pound around there knowing that, the crew pushing on anyway, depressing was a good word.
"We finally got the BoP back starting at Austin as we were on equal ground, and now we actually had a shot. At least you're in the race with a chance. We saw that in Austin and then it kept going at Watkins Glen and Mosport."
Both lineups have changed this year with Alexander Sims and Martin Tomczyk joining BMW American veterans Bill Auberlen and John Edwards, respectively, in the Nos. 25 and 24 BMW M6 GTLMs. These two are largely new to the American scene but have adapted rather well.
Rahal also harbors Le Mans ambitions for his team, and while that is highly unlikely to be with BMW given it will have the M-TEK team running the M8 GTE in Europe, he'd one day like to run an LMP2 entry there and have a heavy American presence in the driver lineup.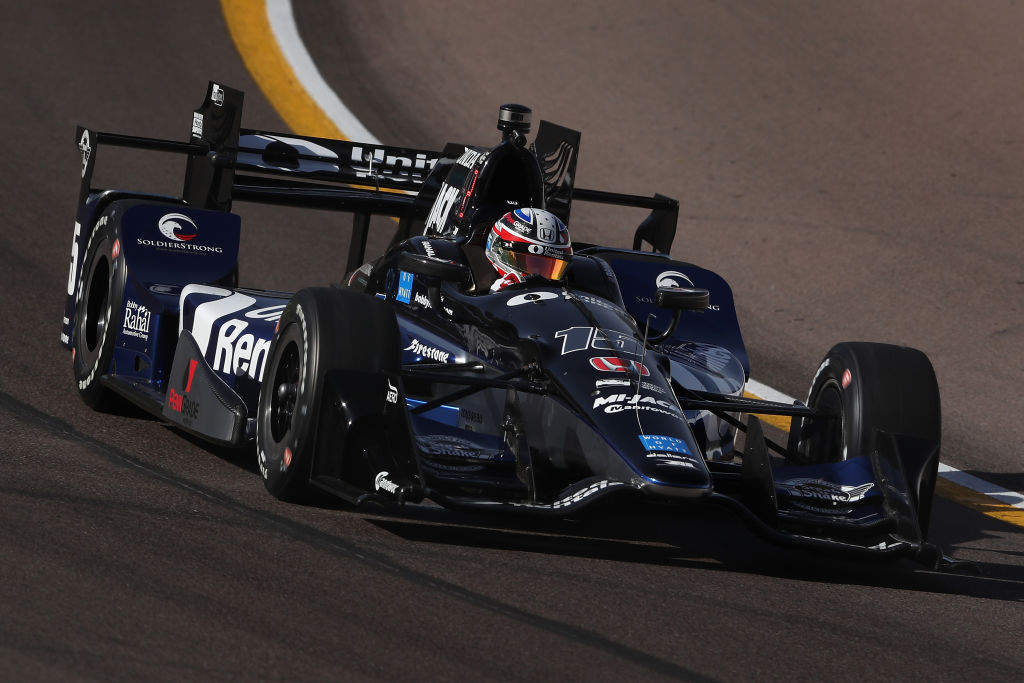 As for on the other domestic front, one of the annual questions that arises with RLL – which consistently overachieves as a one-car team in the Verizon IndyCar Series – is whether it will expand back to a two-car program full-time for the first time since 2013. A second car has run part-time each of the last four years, including this one.
The possibility is greater of that happening with again, rumors of teams switching manufacturers. If Honda has available units in the bank, that enhances the chances that a second RLL car will appear on the grid. Rahal remains adamant though that such a driver would need to enhance the overall competitiveness of the program.
"Having a good two-car team is better than a good one-car team, but the second car has to be a contributor, not just a second car," Rahal said.
"But I feel pretty good about our opportunities in that respect. We're talking to several people – and the thing is we're looking for our own money so we don't need a driver with money. We're not there yet, but odds are good we'll have a two-car team."
Past RLL veterans Takuma Sato and Oriol Servia would make sense there; Sato if Andretti Autosport shifts from Honda to Chevrolet as is possible and Servia, who's been off-and-on with RLL since 2009 on several occasions but never enjoyed a full-time season with the team. Servia is undertaking the Honda development on the 2018 universal Dallara aero kit and his setup presence would be invaluable.
"There's some good teams that could look to improve their lineups, or teams that aren't doing so well to improve their driver lineup. Then teams will add, like presumably us. It's interesting to watch.
"As I've said all along, whoever is in the second car, it's gotta be a competitive race car. A guy like Taku, we have a lot of warm feelings having worked with him a number of years ago. Hinchcliffe is on the market. If I look at the driver, you look at what combination works, and there's other guys out there. Those two would get along. There's even Oriol, who works very well with the team.
"There's a number of options, so the goal is to get the most competitive guy you can get."