A marathon Brickyard 400 is finally in the books on Sunday, but the allure of the Indianapolis 500 was a talking point among several drivers throughout the weekend within the Monster Energy NASCAR Cup Series garage.
As evidenced by two recent guest stars who've made their maiden Indianapolis 500 bows – Kurt Busch in 2014 and Fernando Alonso in 2017, both with Andretti Autosport (Alonso in a McLaren Honda Andretti) – when a star from another discipline of motorsport shows up for the Greatest Spectacle in Racing, people take notice, and a heck of a lot of words get typed.
So who could be next from the NASCAR world making a crack at Indy, or simply paying a visit on race day? It's always fun to prognosticate and look ahead, even if the chances seem remote and all the stars – and contracts – have to align to make it happen.
KYLE BUSCH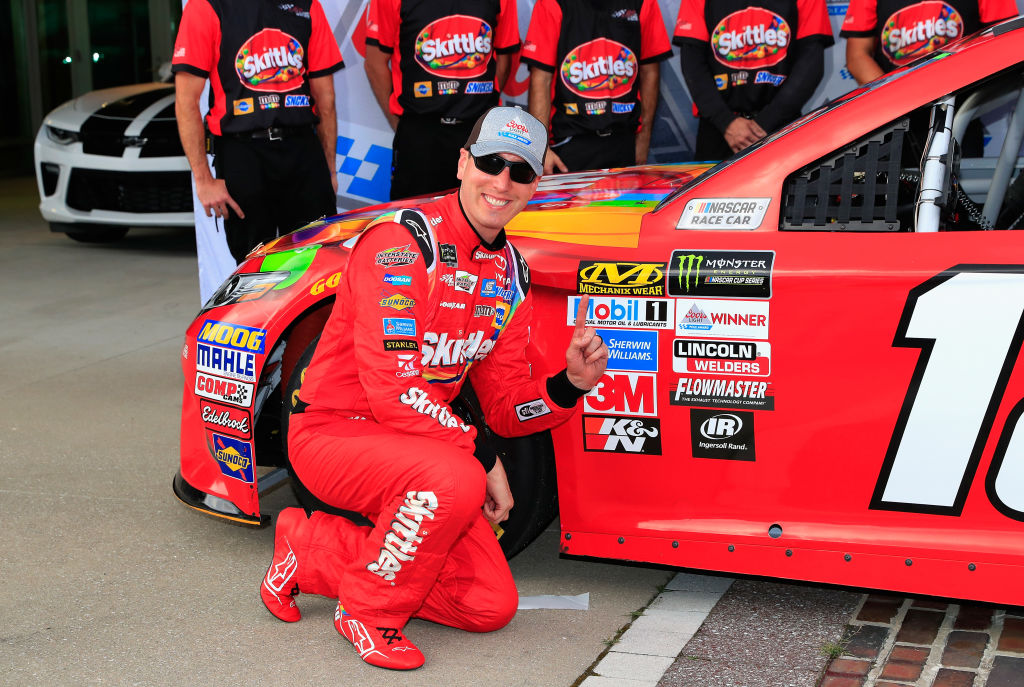 No one doubts the younger Busch brother's ability, and the 2015 NASCAR Cup champion knows a thing or two about winning at Indianapolis. He won back-to-back Brickyards in 2015 and 2016 and was well on his way to a three-peat in 2017 before he and Martin Truex Jr. collided, continuing his unlucky, unhappy and thus far winless season.
On Friday Busch revealed he had a ride in place for this year's Indianapolis 500, but said it fell through because his boss wouldn't allow it. He didn't specify whether said "boss" was wife Samantha Busch or his Cup series team boss, Joe Gibbs.
"It would be a unique opportunity," Busch said of the prospects, and such a chance to race it would open up a double possibility with the '500 and the Coca-Cola 600 in the same day – same as Kurt did in 2014.
Gibbs seemed to pour water on that idea to ESPN.com reporter Bob Pockrass, saying Busch has "got a full plate" at the moment.
The issue with Busch running Indianapolis seems more a manufacturer-related one. Workarounds are possible but as Busch drives a Toyota in Cup, the likelihood of them being happy seeing him in a Honda – a fellow Japanese manufacturer – or a Chevrolet – a fellow NASCAR competitor – isn't the best-case scenario. That's not to say it can't be done as Kurt Busch raced a Honda in 2014 while competing in a Chevrolet in NASCAR, but all parties would need to clear the way for this to happen.
This actually transitions nicely into a Kyle who could have an easier workaround from a manufacturer standpoint…
KYLE LARSON
It's the question of when, it seems, not if Larson races the Indianapolis 500. He's said multiple times he wants to do and his team boss, Chip Ganassi has said he's open to the idea himself. But it has to make sense from a timing standpoint. Yes, I'll admit I wrote an admittedly last-ditch-for-2017 column about the idea earlier this year once Larson won at Auto Club Speedway, thus securing his playoff spot. But Ganassi doused water on the idea for this year in a gathering of reporters at St. Petersburg – noting how everyone blows up his social media in March and April for May of the current year, and it goes quiet in June, when the next year planning actually needs to take place.
Larson said this year's two heavy accidents featuring his Ganassi teammates – IndyCar's Scott Dixon and IMSA's Sebastien Bourdais – have temporarily halted his desire.
"I do, but when I see Scott Dixon's and (Sebastien) Bourdais crash, it makes me think twice about it a little bit. I'll get the courage up to do it someday," Larson said this weekend, via NASCAR Talk.
Put aside the accidents for a minute and let's get back to looking at Larson's realistic prospects depending on how the manufacturer and car count scenario could shake out. There's a good possibility Ganassi's IndyCar program will downsize for the full season next year if one or more of its three non-Dixon drivers doesn't return. But what that could do would be open the opportunities for a Honda engine lease and an extra chassis to run. Larson, a Ganassi driver, has driven other manufacturers for the team before; he's won the Rolex 24 at Daytona in a Ford-powered prototype and he races a Chevrolet in NASCAR, so a Honda in IndyCar could work out for him.
KASEY KAHNE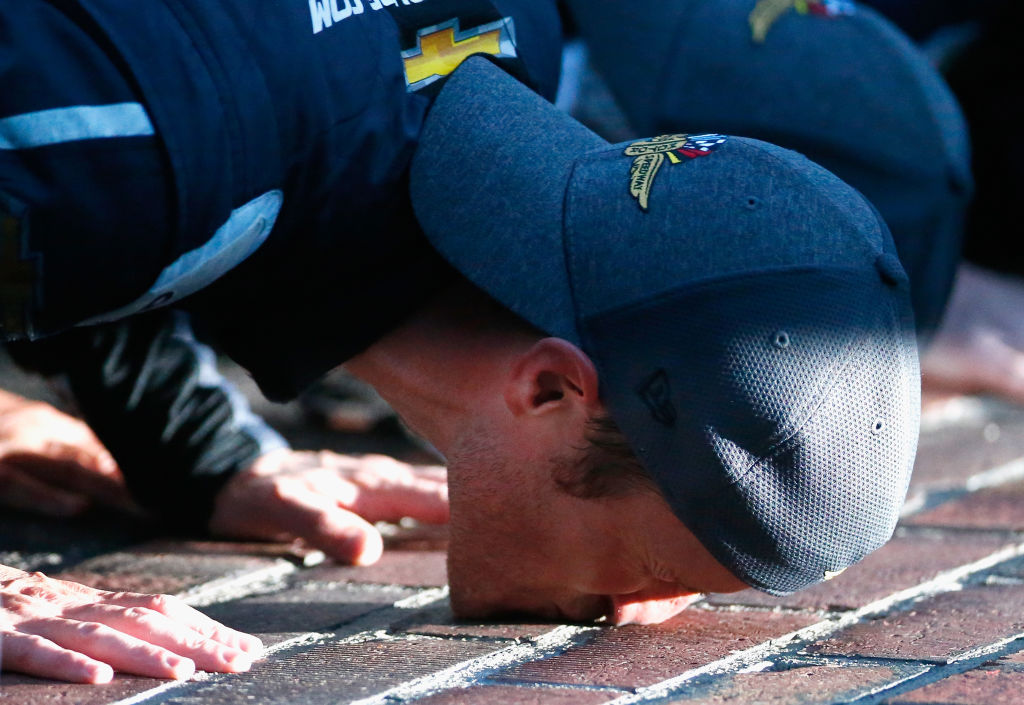 Who says you can't go home again? It's easy to forget Kahne was a star on short tracks growing up, and had a handful of Formula Atlantic starts in 2001 before his NASCAR career began, and his Cup career started in 2004.
Kahne's NASCAR Cup future seems uncertain at the moment but Sunday's win at the Brickyard 400 was a massive boost for him. It ensures his playoff eligibility this year and helps further his case to see out the rest of his Hendrick Motorsports contract in 2018.
J. Douglas Boles, the Indianapolis Motor Speedway track president, is renowned as a marketer and works incredibly hard from a promotional standpoint across the board. And the opportunity to have the active Brickyard 400 champion racing in the Indianapolis 500 the next year would be something to marvel at.
The reality of a situation would hinge on Kahne's own desire to get back into open-wheel – he hasn't been in an open-wheel car in more than a decade and he's also a father now. But if he's available, you wonder if it's worth planting the seed.
DANICA PATRICK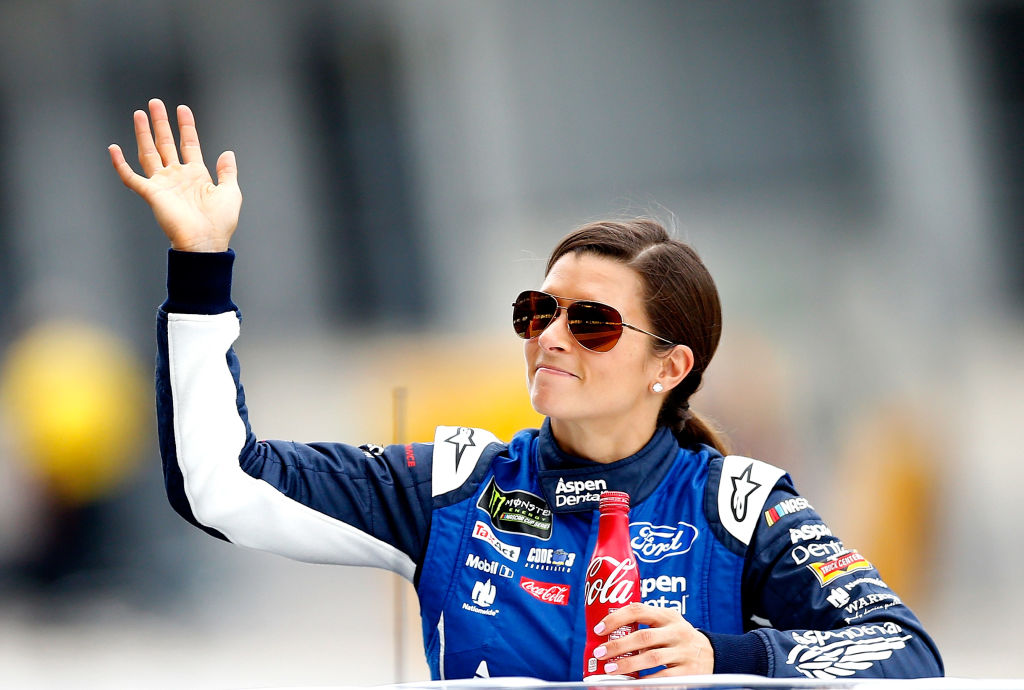 Yes, I can't believe I just typed that… and yet I also wonder if it's possible once again. Like the others mentioned here she has been out of open-wheel for several years. She was IndyCar's biggest star for a good six or seven years even if her results didn't back it up.
This much we knew though. She was always good at Indianapolis, a regular top-five finisher and occasional win contender who generally took care of her equipment. She also hasn't had the spotlight on her ability in the NASCAR side of affairs much, if at all, in recent years. Her results have been floundering at best; the occasional top-10 or top-15 finish is a surprise sprinkled in amidst a flurry of top-20s.
Like Kahne, her NASCAR future will be dictated by sponsorship and with the Nature's Bakery lawsuit that occurred earlier this year leaving her Stewart-Haas Racing team looking to fill the gaps, you wonder how much more she's willing to take beyond the rest of this year and into 2018.
Again, if she's available, and more importantly if she's interested, a comeback – especially in a year with a new universal aero kit that everyone would be learning – would undoubtedly dominate headlines.
While in this subhead, I'd also note Patrick's boyfriend Ricky Stenhouse Jr. (pictured above with Larson) would be a popular Indy 500 first-timer – particularly in a car with "BC Forever" logos and Jonathan Byrd's support, the Byrd family having invested heavily and supported the late Bryan Clauson. It's no secret Stenhouse and Clauson were close, and if there was a way for Stenhouse to clear the Ford manufacturer hurdle, he'd probably impress if he had the shot at the '500.
BRAD KESELOWSKI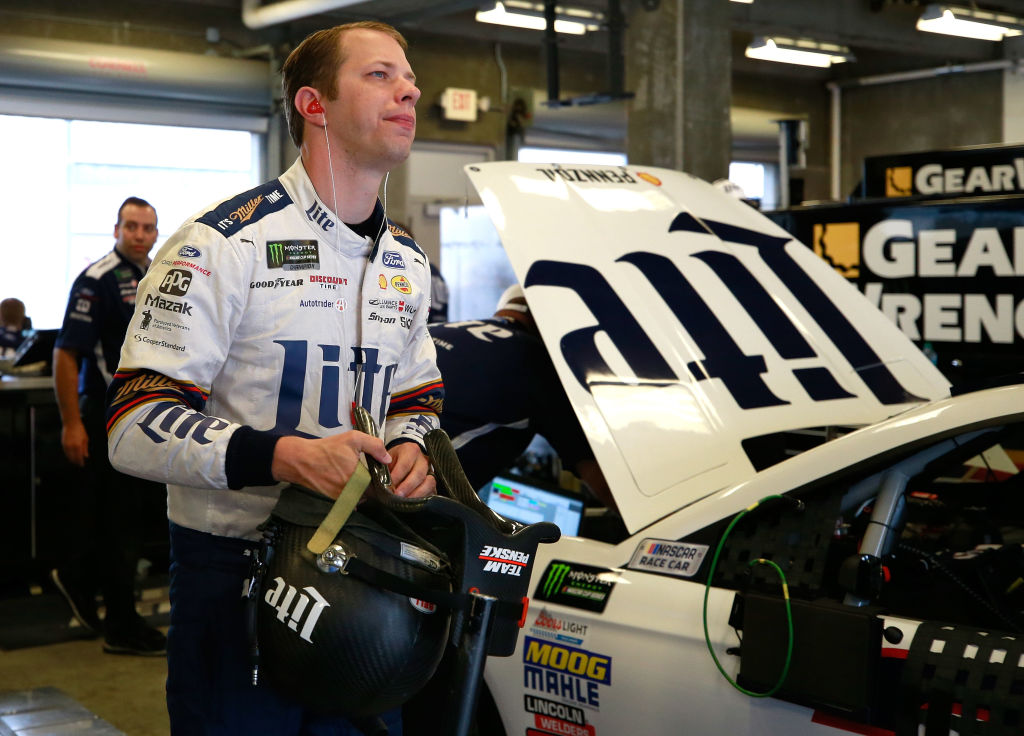 "Kes" actually has an IndyCar test under his belt, his surprise one-off run for Team Penske at Road America in 2016. And after his runner-up finish at the Brickyard on Sunday, he got super close to putting the fabled "blue deuce" into first place and delivering Roger Penske his first '400 win.
Last year, Team Penske president Tim Cindric gave it a "20 percent chance" Keselowski could one day race in both the '500 and the Coca-Cola 600. Better than nothing, right? It's hard to see it for next year with Team Penske figuring to have both Helio Castroneves and/or Juan Pablo Montoya in Indianapolis 500 entries, the question being if one or both would be extra cars beyond their full season.
DALE EARNHARDT JR. AND JEFF GORDON
We can pretty much say straight up neither of these two will be racing in the '500. But Junior riffed this weekend, "I've never been to the Indy 500 obviously, so that would be a great experience. It's an impressive place."
Gordon's driven the pace car for the Indianapolis 500 before, so it'd make sense and would be a natural to bestow the same honor to Earnhardt Jr. given his relationship with Chevrolet. It's also worth noting new IndyCar team owner Mike Harding ran his Chevrolet for Gabby Chaves with Junior's stylized No. 88 at this year's race – and Earnhardt gave it his approval on social media.
It would not be a stretch to see Earnhardt a guest of either his longtime manufacturer or this team at next year's race.
Just don't expect to see him in a race car, because that might break the Internet.