The first wave of Verizon IndyCar Series silly season chatter for 2018 has come over the last few races, and we'll leave it to Mike Hull, Chip Ganassi Racing managing director, to give a primer on just how goofy it all is.
"I think it's a little early to talk about it, but at Mid-Ohio, it seems everyone wants to talk about it! Everyone gathers around the silly season flag pole and starts talking about things."
So rather than attempt to forecast who goes where, it might be easier to just outline the players and situations to follow in a silly season table-setter:
—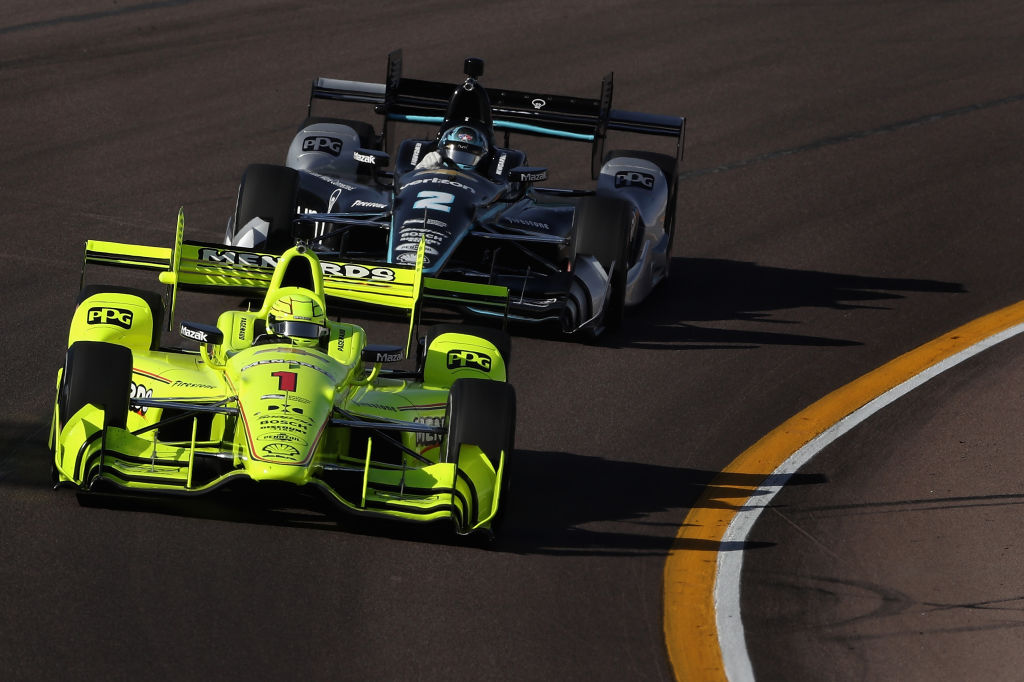 LOCKS, OR NEAR LOCKS (9) 
Team Penske: Simon Pagenaud, Josef Newgarden, Will Power
We know three of Roger Penske's fearsome foursome will be back next year and despite Helio Castroneves driving as well as he ever has been, his future within IndyCar is questionable because of the incoming Penske Acura DPi IMSA program next year and the potential he could be shifted to that seat. Castroneves is working as hard as he can to postpone such a shift if possible, but it might be outside his control.
Chip Ganassi Racing: Scott Dixon
Dixon and Ganassi are joined at the hip and as the only one of Ganassi's four drivers assured a return to the team at the moment, he'll be leading the way.
Andretti Autosport: Ryan Hunter-Reay, Marco Andretti
Hunter-Reay and DHL signed long-term contract extensions at the end of last year and Andretti laughed off an erroneous report at Toronto suggesting he could be on the move, retorting to IndyCar Radio, "That's the journalists doing as bad a job as I am doing on track."
Dale Coyne Racing: Sebastien Bourdais
On a two-year contract, Bourdais will look for a refreshed full season in 2018 following his planned return to race competition at the tail end of this year.
Rahal Letterman Lanigan Racing: Graham Rahal and Ed Carpenter Racing: Ed Carpenter
Both have driven for teams that don't bear their last name earlier in their careers. Not so much now.
—
THE REST OF THE DRIVERS CURRENTLY IN THE FIELD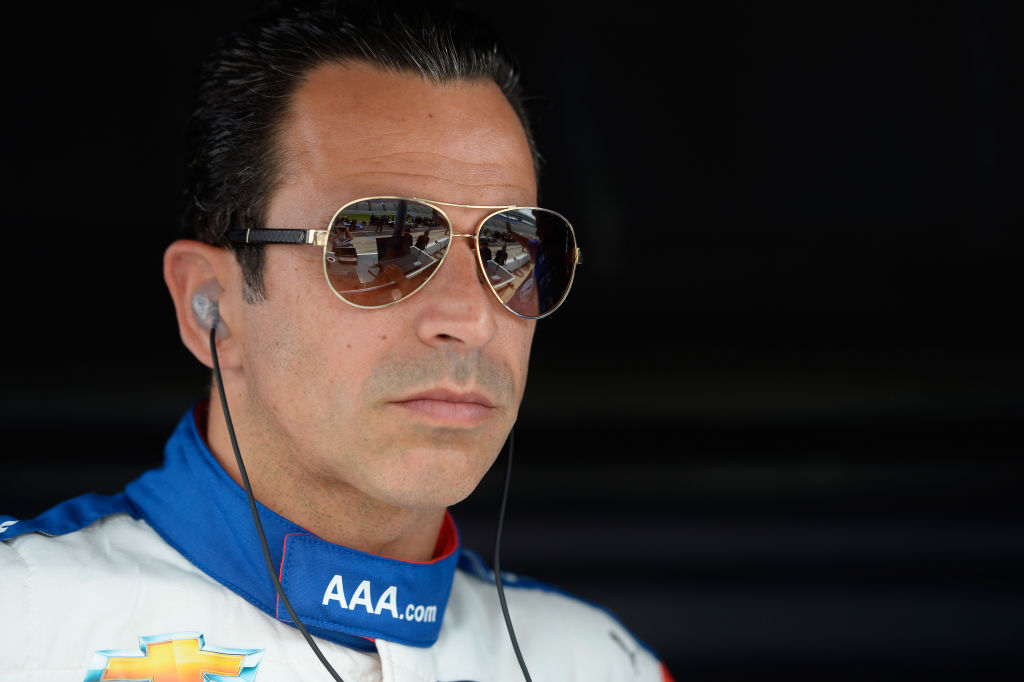 Castroneves' future has become an unfortunate distraction and one wonders if he'll be able to get back into it after successive tough finishes at Toronto and Mid-Ohio after his Iowa win.
James Hinchcliffe, meanwhile, holds the keys to the driver market if he stays with Schmidt Peterson Motorsports, where he'd continue as team leader, or seek to find a place elsewhere.
The last two Indianapolis 500 champions, Alexander Rossi and Takuma Sato's status with Andretti Autosport is almost entirely (Rossi) and entirely (Sato) down to the team's impending engine choice decision, whether it sticks with Honda or moves to Chevrolet. Sato's longtime manager, Steve Fusek, told us this weekend they're stuck in a holding pattern until they know where Andretti, the team, goes. An Andretti Autosport spokesperson told us this weekend they hope to have the engine decision made within the next couple weeks.
Ganassi's remaining trio, Tony Kanaan, Max Chilton and Charlie Kimball all have varying degrees of budget which they could bring to a team, Ganassi or elsewhere. It would not be a surprise to see at least two of these three move on.
Mikhail Aleshin has endured a turbulent season with Schmidt Peterson Motorsports, even though the potential is there for him to succeed. It's hard to see him returning next season, especially as Aleshin also has SMP Racing's LMP1 development program to tend to.
Carpenter told us this weekend it's a bit early to talk 2018, but he likes what Spencer Pigot has done; he just wishes his qualifying could be better. Pigot appears close at the moment to a full-season deal, with longtime supporter Art Wilmes of Rising Star Racing keen to make that goal a reality. JR Hildebrand has impressed on ovals but has struggled to recapture form on the road and street courses.
Pigot's successor as Indy Lights Presented by Cooper Tires champion, Ed Jones, is another intriguing prospect. The Dubai-based Brit has impressed all year at Dale Coyne Racing but like Pigot this year, won't have the benefit of the $1 million Mazda Motorsports Advancement Scholarship at his disposal in 2018. That might make a return harder to forecast as he'll have to find that additional budget. Teammate Esteban Gutierrez has spoken to several teams in recent weeks and figures to have the budget with which to bring somewhere.
A.J. Foyt Enterprises is another question mark with both its drivers, Conor Daly and Carlos Munoz. Daly told us a couple weeks ago to look beyond the results and see the flashes of improvement as the drivers, engineers, engines and aero kits have all been new to the team – and those comments proved prescient after Daly's best weekend to date this year at Mid-Ohio. Will it have come too late, though? Sponsor ABC Supply Co. is a big Daly fan but save for a few exceptions, neither his nor Munoz's performances this year have blown the paddock away. Larry Foyt faces a tough call for how he moves forward; a change here would mean yet another reset.
—
NEW OR RETURNING KIDS ON THE BLOCK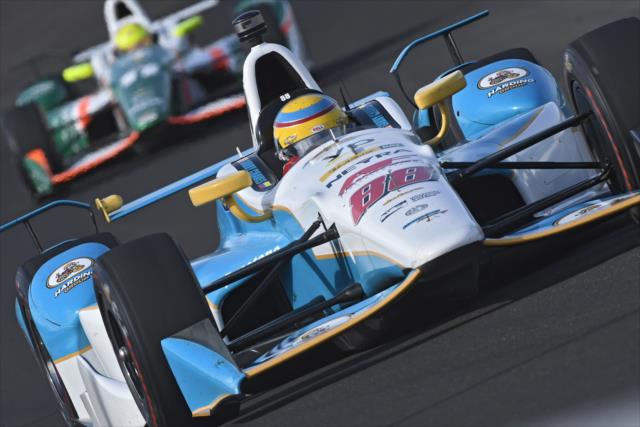 The combination of Juncos Racing, Harding Racing, Dreyer & Reinbold Racing, Michael Shank Racing and Carlin give IndyCar five new realistic potential entrants – and with McLaren having dipped its toes back in the water for this year's Indianapolis 500 – another Indy-only team at least.
That's exciting news for a series down to eight full-time teams at the start of the year. But how many can really move into IndyCar for 2018?
With equipment at their disposal, Juncos, Harding and DRR have a leg up over the other two teams. Shank ran an Andretti chassis, but with the Shank crew, this year at Indianapolis while Carlin is yet to make its IndyCar debut.
Juncos and Kyle Kaiser would make sense to continue with a step up together as Kaiser has grown by leaps and bounds under the team's tutelage. With the $1 million scholarship available if Kaiser wins the Indy Lights title, it'd aid a step-up for both parties in at least a partial season, and potentially full-season entry.
Harding has Gabby Chaves under contract for another year and has a second chassis at its disposal.
DRR and Sage Karam have been tied at the hip for three of four years, but would Karam leave a factory sports car seat with Lexus to make a return to IndyCar in a lower pressure atmosphere? DRR's also got its GRC Lites program at the moment.
For Shank, getting a sports car program locked down is first priority, and for Carlin, the step up will only come if all the pieces are there. Carlin lacks equipment at the moment but could well make the step up given the free agent drivers available.
—
THE NEXT ROUND OF POTENTIAL DRIVERS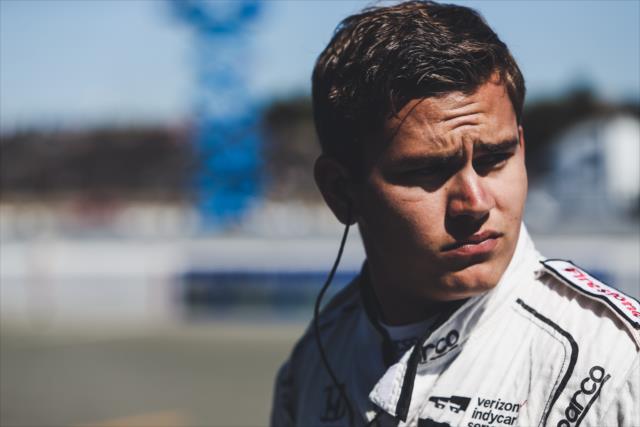 Looking within the IndyCar and Mazda Road to Indy paddocks first, there's several interesting candidates of note here.
Felix Rosenqvist is the most intriguing, but he may not be available. Until his Formula E future is decided – he impressed with Mahindra Racing this year en route to third in the championship – we don't know yet if he can work within an IndyCar context. FE has released its 2017-2018 schedule while IndyCar is yet to release its.
Sebastian Saavedra hasn't done his reputation any harm this year with two impressive drives for Juncos Racing (Indianapolis 500) and Schmidt Peterson Motorsports (Toronto), in two different manufacturers and circuits. Still only 27 and more mature now, he could make yet another comeback if Gary Peterson of AFS Racing can find a suitable partner. Alternatively, they could look to a full-time IMSA program.
It was nice to see RC Enerson back in an IndyCar paddock at the track where he dazzled on debut last year with Dale Coyne Racing. Though his driving has been limited this year, Enerson is known to be on several team's radars. At 20, he's already known for a smooth driving style and good feedback.
Zach Veach could enter the full-time frame next year. The Ohio native has kept a lower profile since his Indianapolis 500 debut with Foyt, and after a successful fill-in role with Carpenter, which hints he may have something in the works.
Another of the Indy 500 rookies was Jack Harvey, who's hoping to make at least one more start this year (Sonoma has been rumored) to parlay himself back into full-time seat consideration next year. Harvey's been active within the paddock this year as a driver coach with Carlin.
Matthew Brabham's name was mentioned earlier this year but he's risking falling into the "out of sight, out of mind" territory. The talented Australian American has focused primarily on his Stadium SUPER Trucks season.
Of current Indy Lights drivers, it's hard to see many of them ready for IndyCar next year. Santiago Urrutia is close after two seasons but would need budgetary help. Both Colton Herta and Matheus Leist look intriguing, but could do with a second year of seasoning in the series. Some of the other series veterans there, frankly, would be surprises.
There's also the veterans with recent IndyCar experience – the James Davisons and Tristan Vautiers of the world – to consider. And then there's the driver who could be very highly in demand, Oriol Servia, as he's conducted testing in the Honda-powered 2018 Dallara universal aero kit for IndyCar.
Outside the paddock, recent sports car announcements could shift some of those drivers into frame, and look at coming over to America. It's worth noting Pipo Derani and Robert Wickens have tested for SPM this year.
Oh, and Fernando Alonso? Until we know where his F1 future sits, and his decision comes around September, it's not yet worth discussing – even though he's expressed interest.
—
FOLLOW THE ENGINE NUMBERS
This year, Honda (13 cars) and Chevrolet (8) have been out of balance. Will that number tilt closer to an equal balance in 2018?
How the silly season plays out will in large part come down to math and available number of engine leases.
A reduction from any or all of Penske, Ganassi or Andretti – which run 4 cars apiece this year – open the options for other teams to expand, or for new teams to make their engine selection. An Andretti shift to Chevrolet would tilt the "bow tie" number there up, before any teams shift or adjust their numbers.
RLL is working toward a second car, so that'd be another Honda, while Juncos and Harding are both strongly linked to Chevrolet.
—
THERE'S STILL A LOT TO PLAY OUT
Whether it's gossip, excitement or speculation all in the works, the silly season in IndyCar is underway. The question is whether it will supersede the on-track activity the final couple months of 2017, as the series heads into the final four races before crowning a champion.