Formula 1's summer break may now be in full swing, but the paddock did not make its usual sharp getaway from Budapest last Sunday following the conclusion of the Hungarian Grand Prix.
The second in-season test of the season meant the teams had to stay on until Wednesday evening, fielding a mixture of regular racers and young up-and-comers across the two days of running at the Hungaroring.
While the Robert Kubica hype train was impossible to miss, there were a number of other names that you would be well-advised to take note of during their rise towards F1.
Here's a look at all of the youngsters that featured in the Hungary test.
LANDO NORRIS – MCLAREN
Remember. This. Name.
Norris (pictured above) has long been talked about in British racing circles as the next Lewis Hamilton. While it may be something of a cliche, it's a fair assessment. He is the brightest British talent to have emerged in a very long time.
Norris stepped up to FIA Formula 3 for 2017 after winning two European Formula Renault titles last year (a staggering feat) and secured himself a place on McLaren's prestigious junior program, with his first F1 test coming about after winning the McLaren Autosport British Racing Drivers' Club award last December.
Thrown in at the deep end with a 2017-spec F1 car and a field to compare himself with, Norris stunned the paddock by finishing second-fastest overall with a trouble-free day.
A move up to Formula 2 looks likely for 2018, but it surely won't be long until Norris is in F1 as one of its brightest young talents. He's the real deal.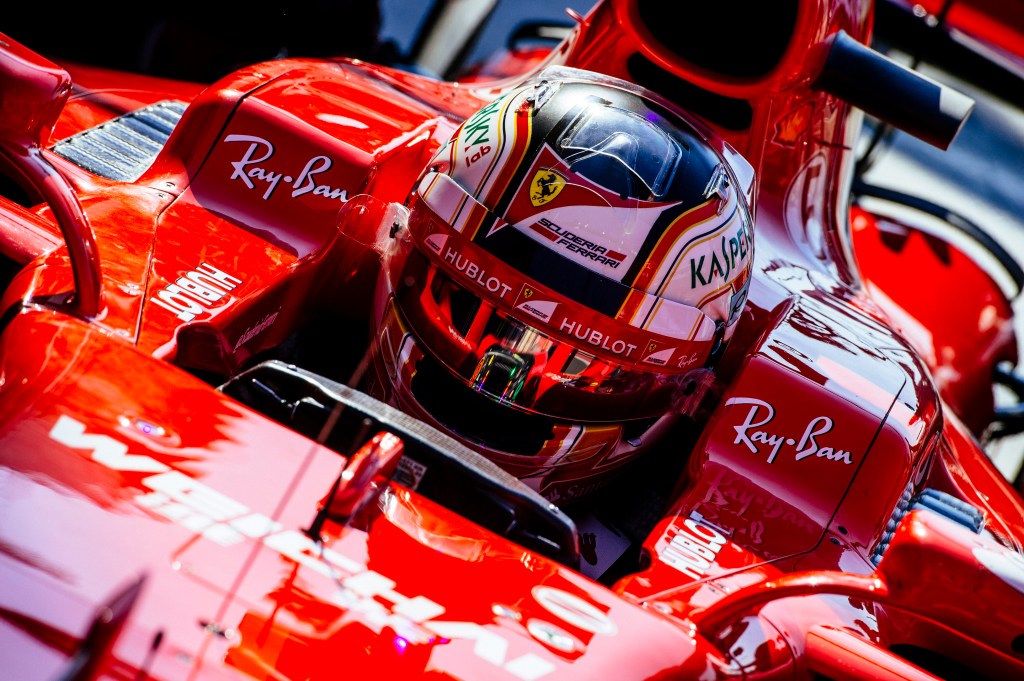 CHARLES LECLERC – FERRARI
You would be forgiven for thinking his full name was actually "1. Charles Leclerc" if you've been following the Monegasque's efforts the past two years, such has been his dominance.
The 2016 GP3 champion moved up to Formula 2 for 2017, and has been on another level to the rest of the field. Six straight poles (it would be seven but for an exclusion for track limits) and five wins have put him 50 points clear at the top of the standings, making the title his for the taking.
Leclerc impressed during his first official Ferrari test on Tuesday, again finishing P1, and will be in contention for a seat with Sauber next year thanks to its technical deal with the Italian manufacturer.
Leclerc looks to be Ferrari's next great star. Don't be surprised if he is the eventual successor to Kimi Raikkonen.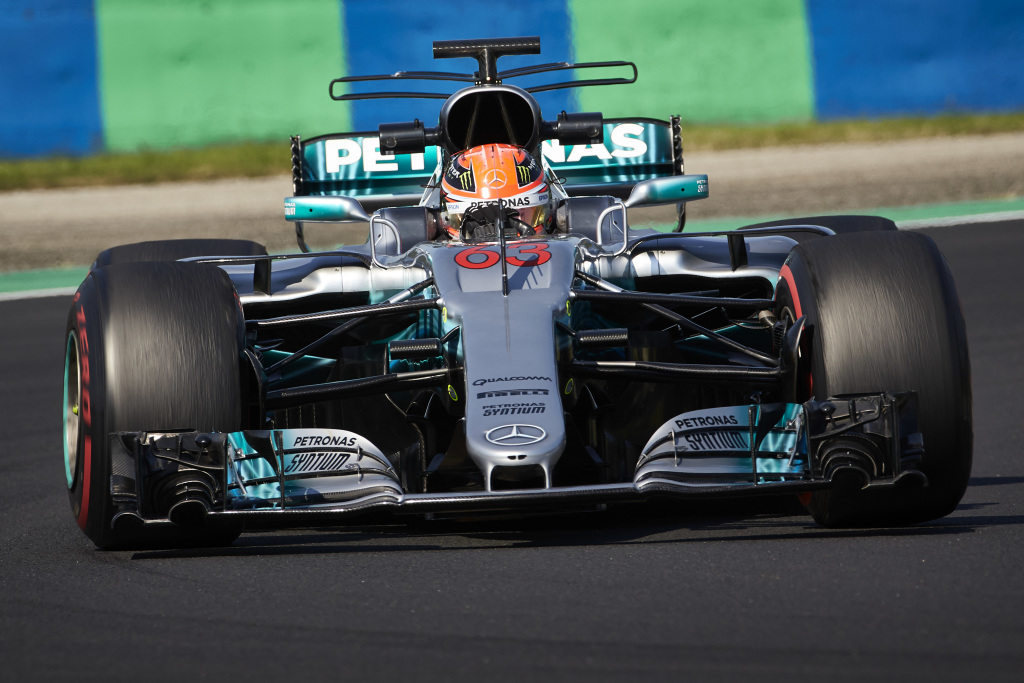 GEORGE RUSSELL – MERCEDES
Norris may be touted as Britain's next big racing star, but George Russell is hot on his heels. The 19-year-old was the first winner of the British Formula 4 series in 2014 before spending two years in European F3, impressing the field.
Russell moved into GP3 for 2017 after linking up with Mercedes, and has been the stand-out driver in the field, taking two poles and two wins to lead the championship with half the season complete.
Russell is highly-rated by Mercedes, and will be angling to follow in the footsteps of Pascal Wehrlein and Esteban Ocon to make his way up to F1 soon.
SANTINO FERRUCCI – HAAS
Santino Ferrucci is currently flying the flag for the United States on the ladder towards F1, taking over the mantle from Alexander Rossi following his move over to IndyCar in 2016.
The native of Woodbury, Connecticut spent half a season in US F2000 before moving over to Europe for 2015, racing in various Formula 3 championships. Ferrucci linked up with Haas in a development role ahead of its debut season in F1, enjoying his first test last summer at Silverstone alongside a GP3 campaign.
Ferrucci enjoyed a second solid test with Haas earlier this week, having announced earlier in the month his move up to F2 for the rest of the season with Trident, finishing a solid ninth on debut.
Time will tell what the future holds for Ferrucci, but he is very well-placed: an F2 drive and links to an F1 seat is what juniors crave.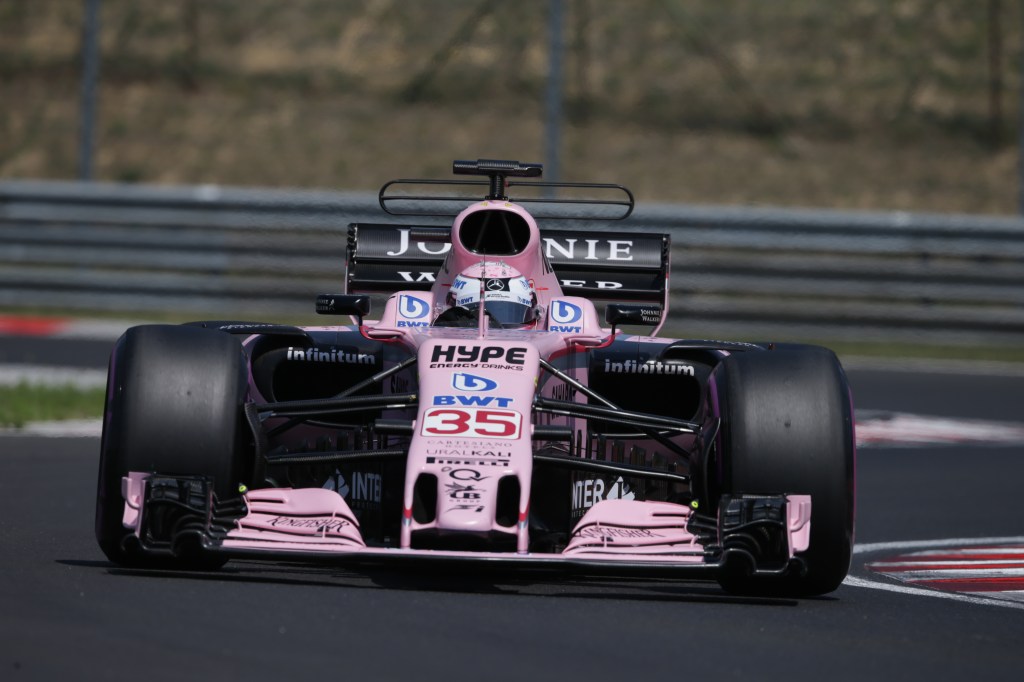 LUCAS AUER – FORCE INDIA
Lucas Auer is a relatively new driver on the F1 radar, but his displays in DTM with Mercedes have not gone unnoticed. Linked with Force India thanks to a common sponsor in BWT and Mercedes support, Auer was given the chance to taste an F1 car for the first time earlier this week in Hungary.
The nephew of F1 legend Gerhard Berger, Auer has said he is open to securing an F1 drive in the future, although much would depend on his performances in DTM and other stars aligning.
Cometh the Auer, cometh the man? Let's see what the future brings.
NIKITA MAZEPIN – FORCE INDIA
Mazepin, 18, linked up with Force India at the start of last year in a development role, balancing his commitments with a Formula 3 campaign.
The Russian is still racing in F3, albeit with limited success, having recorded just two top-five finishes in almost two years in the series. His most notable moment has instead been a ban for a physical altercation with another driver last year.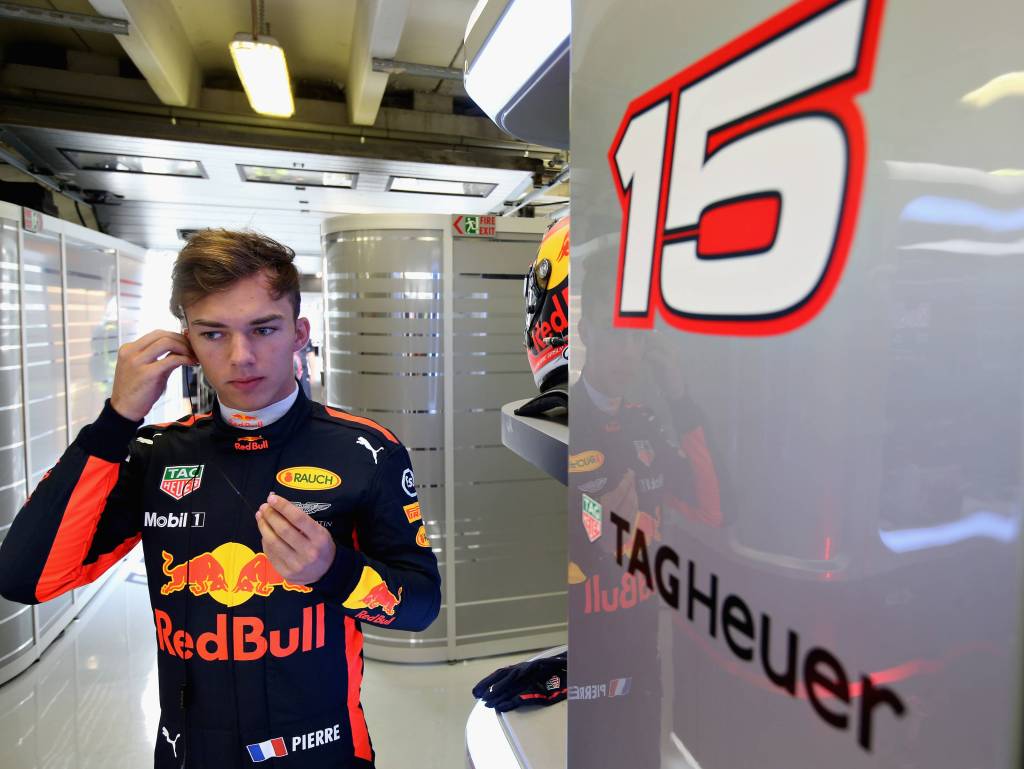 PIERRE GASLY – RED BULL
Perhaps the best-known junior driver on this list, Pierre Gasly arguably should already be in F1 given his charge to the GP2 title last year.
With Toro Rosso opting to retain the struggling Daniil Kvyat, Gasly was posted to Japan to race in the Super Formula series this year, as well as working with Red Bull in its simulator and even making a one-off Formula E appearance last month with Renault e.dams.
Gasly has done everything in his power to train and gain an F1 seat. Now he is playing the waiting game. When Red Bull either cashes in on Carlos Sainz Jr. or finally lets Kvyat go, it will be Gasly who steps up.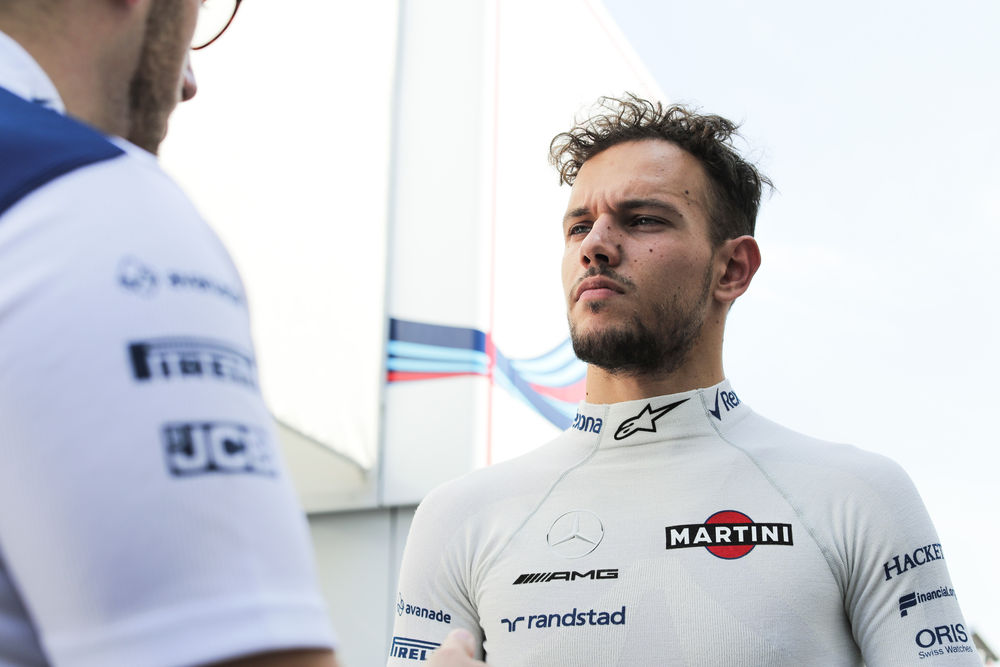 LUCA GHIOTTO – WILLIAMS
Luca Ghiotto got his first chance to impress behind the wheel of an F1 car earlier this week with Williams, having emerged as an unlikely contender for the GP3 title back in 2015.
The Italian narrowly lost out to Mercedes junior and current Force India driver Ocon before moving up to GP2, and is now racing in F2, where he sits fifth in the drivers' championship.
Ghiotto has won races at every single level he has competed at, and certainly in the gaggle of junior drivers pushing to make it up to F1 in the near future. His mammoth log of 161 laps on Wednesday for Williams was massively impressive – it all depends on the right break coming next.
NOBUHARU MATSUSHITA – SAUBER
Honda-backed youngster Nobuharu Matsushita's first F1 test was perhaps surprising given it came less than a week after Sauber announced it had canceled its planned engine deal with the Japanese manufacturer.
Nevertheless, the test went ahead as planned, with the F2 racer propping up the timesheets for the backmarker squad, but a run of 121 laps gave Matsushita a chance to get to grips with F1 machinery.
The ties with McLaren through Honda may put Matsushita in contention for an F1 seat someday, but it would depend on a second customer deal being found – i.e. what was scrapped with Sauber.
A rumored deal with Toro Rosso could yet open up a chance for Matsushita to make the step up, although he would need to temper his on-track antics, seen at their worst in Baku's GP2 race last year when he earned himself a race ban.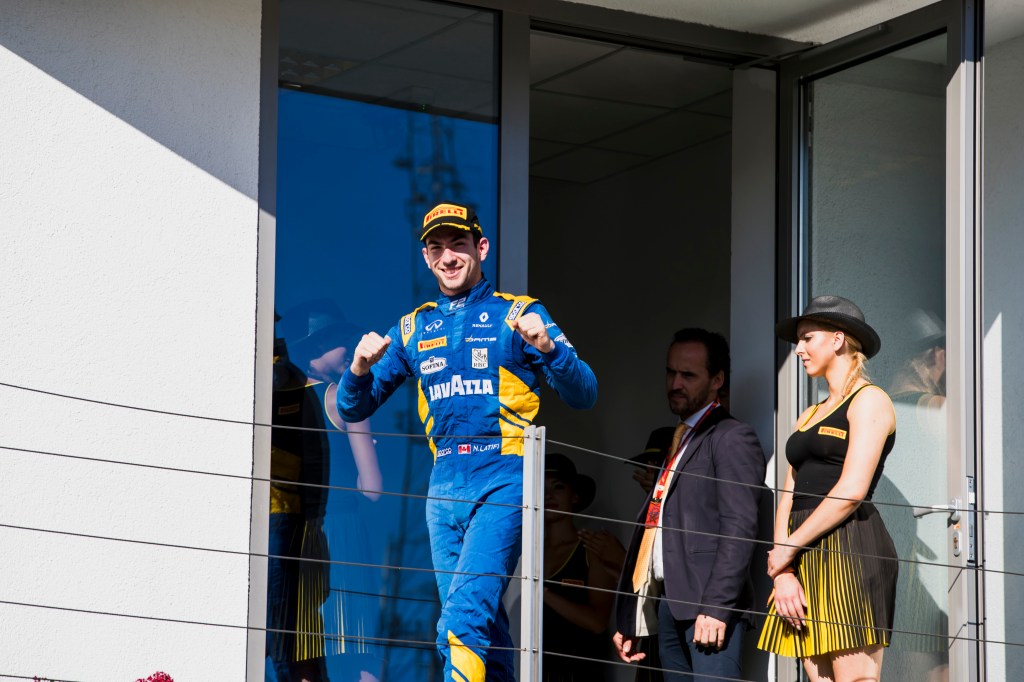 NICHOLAS LATIFI – RENAULT
Nicholas Latifi has been working with Renault for a little over a year now, with his first F1 test in a current car coming back in May during a Pirelli tire test.
Latifi was able to complete himself against the rest of the field during this week's running in Hungary, and while Kubica may have stolen the show, the Canadian was still able to complete some decent running in the R.S.17 car.
The problem for Latifi is the competition he faces for a possible F1 seat in the future. Even if Renault looks in-house for 2017, Kubica, Oliver Rowland and Sergey Sirotkin all seem to be better options. Alas, Latifi can continue to try and impress in F2, as he has done for much of this year to sit fourth in the championship.
SEAN GELAEL – TORO ROSSO
Sean Gelael has been following Rio Haryanto's lead as Indonesia's next possible F1 racer, coming with significant backing from the nation's brand of KFC, Jagonya Ayam.
Gelael has raced all over the place in recent years with limited success bar two surprise podium finishes (one in GP2, one in the FIA World Endurance Championship), but was nevertheless able to broker F1 tests with Toro Rosso this year.
Haryanto may have been a pay driver, but his CV could at least justify his presence in some way. It's difficult to do that with Gelael.
GUSTAV MALJA – SAUBER
Gustav Malja's first F1 test came earlier this week after a few years bumbling about the junior circuit, not doing all that much spectacular.
Malja has been racing in GP2/F2 full-time since 2016, claiming three podium finishes in that period, but again, it's hardly form that makes a strong case for an F1 seat in the future.
Still, over 100 laps behind the wheel of a 2017-spec F1 car is good experience for the young Swede.