One of the cool elements of the NASCAR Xfinity Series' run of road course races in August between Watkins Glen International, Mid-Ohio Sports Car Course and Road America is that it provides an opportunity for sports car stars to take up residence in some of the cars on the grid.
Some of the notable ones to watch for this weekend include Andy Lally (No. 07 Branson Supply Chevrolet), Matt Bell (No. 90 ACTEVMotors.com Chevrolet), James Davison (No. 20 SportClips Toyota) and Justin Marks (No. 42 Katerra Chevrolet).
Marks won the Mid-Ohio Xfinity Challenge last year and has driven a number of IMSA WeatherTech SportsCar Championship races this year with the Turner Motorsport team. He returns to the Chip Ganassi fold this weekend as he looks for a repeat in Xfinity.
Lally and Bell compete full-time in IMSA, Lally with the Michael Shank Racing Acura NSX GT3 team in the WeatherTech Championship and Bell with the Stevenson Motorsports Chevrolet Camaro GT4.R team in the Continental Tire SportsCar Challenge.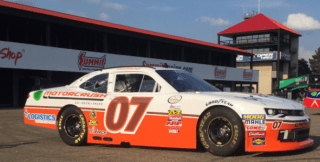 Lally starred here last year and finished seventh driving for Mario Gosselin, and now will run an Alan Kulwicki throwback livery in his No. 07 car this weekend for Bobby Dotter. Bell, meanwhile, will take over Gosselin's No. 90 car.
"Mid-Ohio is a really exciting and challenging place to race a stock car," said Lally. "It is tight and twisty which does not suit the higher weight of these stock cars and that makes it difficult to put a solid lap in. For me personally, stock cars on road courses are the most fun combination of race car and track there is.
"Winning a NASCAR race in one of the top three series is the only thing missing on my list of goals in auto racing and I have to thank Branson Supply, Motorcrush, TruForce, Pennington & Associates General Contracting and my friends at Aase Sales for jumping on board to help our small underdog effort.
"I'm racing the No. 07 this weekend with SS Greenlight Racing and since the colors matched and the number was very close we chose to make it an Alan Kulwicki tribute scheme. The car looks amazing, now our job is to make it as fast as it looks."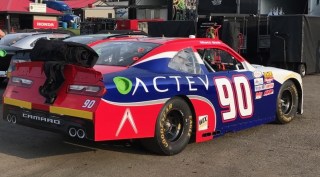 Bell said of his weekend prospects, "Andy (Lally) helped me a lot even before we were teammates when I ran at Road America for the first time in a stock car – he was a huge help there. Andy drove this No. 90 car last year and he's already offered to give me some pointers since he has experience with this exact car.
"I'll try to learn as much as I can from him and Justin Marks, who I've known for years. Andy is a huge help with his knowledge about the team, and about the car, and about the track. It's a really friendly sport and really anybody you talk to is friendly and happy to give you pointers. It's pretty awesome."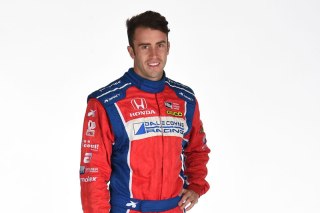 Davison, who's had a hodgepodge season of racing some in IndyCar (with Dale Coyne Racing at the Indianapolis 500), and some in IMSA and Pirelli World Challenge (with TRG and DIME Racing), now saddles up for what will be his best opportunity to win in Xfinity competition.
He made his Xfinity debut in, you guessed it, the No. 90 car at Road America last year.
"I'm excited to wheel the No. 20 for Joe Gibbs Racing at Mid-Ohio and Road America," Davison said in a media release. "The team's level of professionalism has been fantastic to be a part of and I look forward to getting down to business."
Some of the others who could be considered "road course ringers" include Sheldon Creed, Josh Bilicki, Enrique Baca, Anthony Kumpen and Greg Vandersluis.