My MotorSportsTalk colleague Luke Smith and I have had an internal running joke about this year, where we insert another word in-between 20 and 17 to describe the sheer insanity in racing (among other world topics) this year has been.
The last month in particular, however, has brought more winds of seismic change to the motorsports landscape than any I've seen in 20-plus years as a fan, and 12 as a reporter.
No matter the discipline of motorsport, the tidal wave of change is coming – and it's up to the series' decision makers to work on the next steps for success.
NASCAR: Where fewer dollars make more sense in youth movement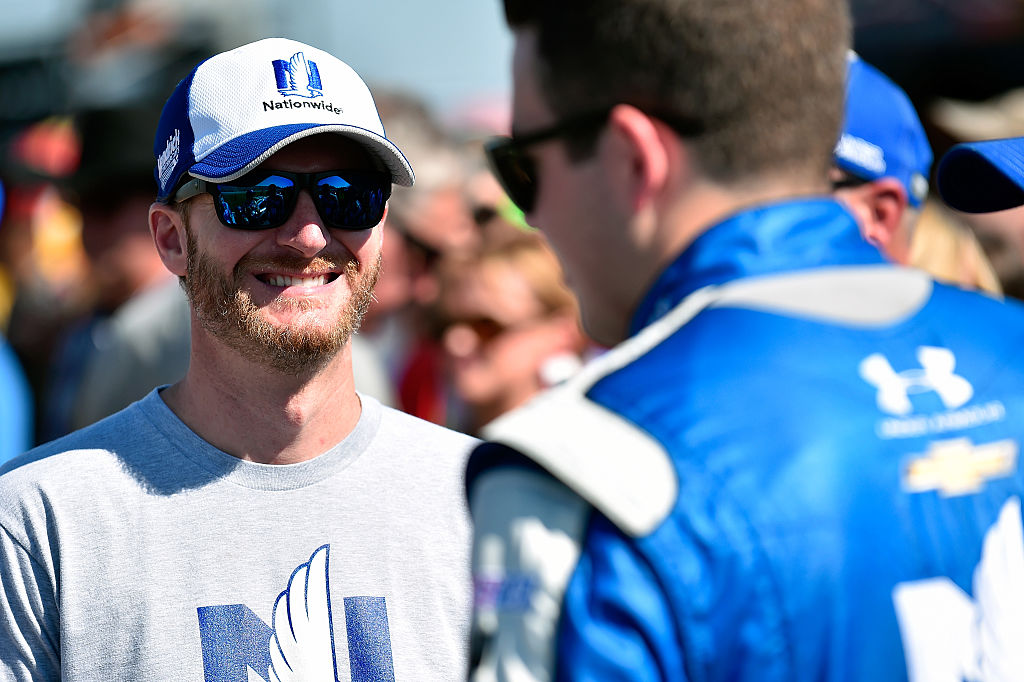 NASCAR's silly season in 2018 combines the elements of sponsors being willing to spend less money for a certain number of races, high-priced veterans out of contract and a glut of young talent now ready to break through all happening at once.
Boiled down simply by Dale Earnhardt Jr., who will head to NBC Sports next year at the end of his full-time driving career, it's a simple matter of economics.
"You can't pay a driver $5 to $8 million a year if you ain't got but $10 million worth of sponsorship. You can't. That ain't going to work. Guys aren't getting $20, $30, $40 million a year on sponsorship. Owners aren't getting that anymore," Earnhardt Jr. said at Watkins Glen, via NASCAR Talk.
With young talent come cheaper price tags and a next generation of stars.
Kyle Larson, Ryan Blaney, Chase Elliott and Ricky Stenhouse Jr. at least have multiple years under their belts. Erik Jones and Daniel Suarez are developing in their first full seasons. Alex Bowman and William Byron arrive in their best opportunity full-time next year. One hopes others, such as Darrell Wallace Jr. for instance, get their shot as well.
The departures of Earnhardt Jr., Jeff Gordon, Tony Stewart, Carl Edwards, and Greg Biffle are there, and with Matt Kenseth, Kasey Kahne and Kurt Busch all facing free agency, suddenly there are a lot of fans that will need a new driver to support. The race will be on between these young guns to capture the enthusiasm to drive NASCAR's major generational shift in one of the series' grids biggest upheavals.
INDYCAR: A number of big questions loom, as internal excitement remains high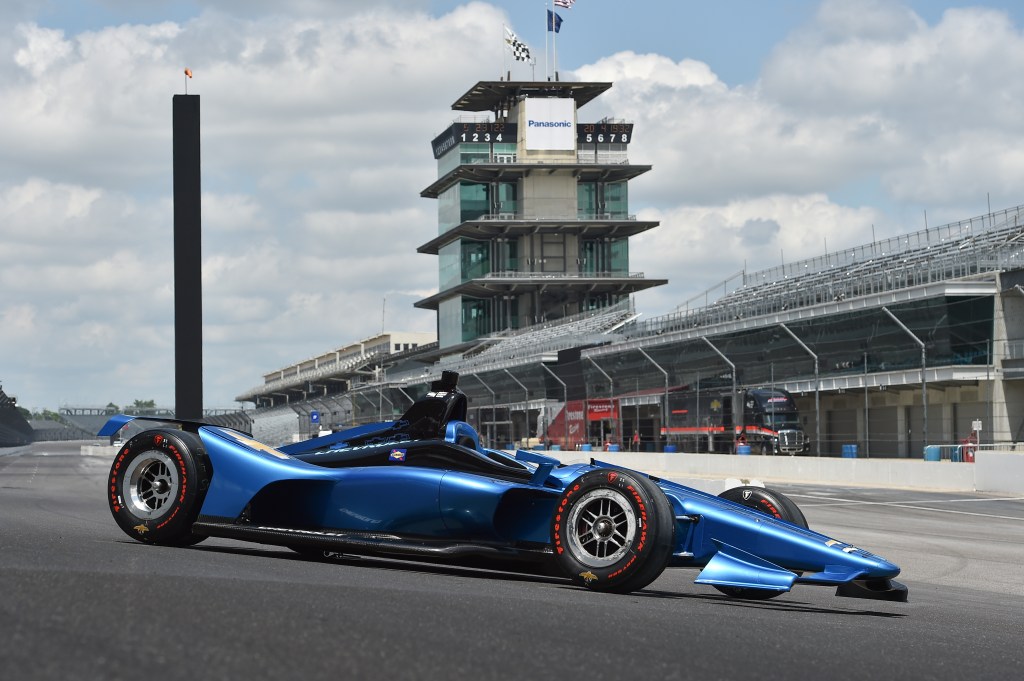 Quite how the Verizon IndyCar Series progresses for the final month of 2017 and into the start of 2018 is another big question mark.
There's a championship to sort out first; starting with this weekend's ABC Supply 500, there's three races in as many weeks that should begin to sort out the realistic title contenders. With four races to play, seven drivers could lay claim to this year's crown but there's really four that are close, with three others on the fringe.
The title battle isn't necessarily IndyCar's top story heading into its final month of the year though, when looking at the big picture.
Three successful tests of the new 2018 Dallara universal aero kit have built excitement more about the future as the manufacturer aero kit era reaches, some would argue, its merciful conclusion after three years.
The question over Verizon's continuation as title sponsor beyond 2018 lingers, and so too does the question of what the series will develop in regards to its new TV deal, which is also set to end after 2018. INDYCAR made several long-term partnership extension announcements at the start of the year (Dallara, Firestone, Honda and Chevrolet) but these two elements are ones that have to get sorted soon.
Additionally, with Long Beach now set to continue on the IndyCar calendar following a new agreement reached between the Long Beach City Council and the Grand Prix Association of Long Beach, it sets into motion the question of what tracks get renewed next for long-term deals. INDYCAR has finally, after 20 years of upheaval in the schedule, reached stability and date equity with most tracks – this needs to be a priority going forward as tracks, promoters and the sanctioning body all look to keep working together.
F1: New owners, newer stars, and the rivalry we've been waiting for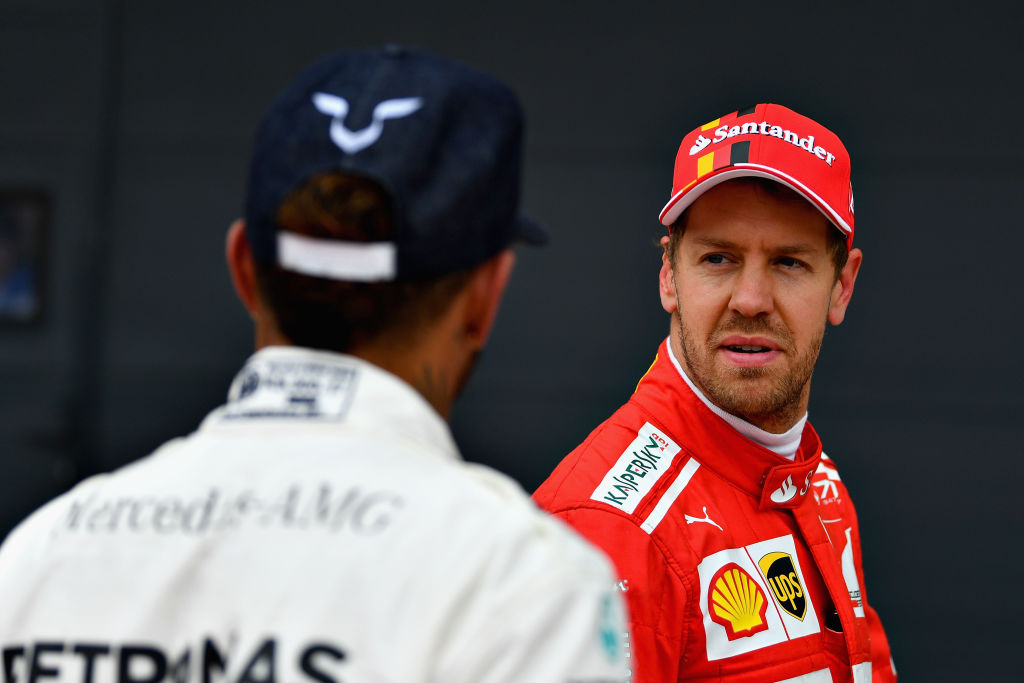 Formula 1's major news tidal wave came earlier this year with the change at the top from Bernie Ecclestone to Liberty Media, the new group having made headlines and some interesting changes throughout the year. A focus on fans and a number of in-weekend changes have been the selling points.
Elsewhere it's been the year on-track that's been the top story with Lewis Hamilton and Sebastian Vettel properly contending for this year's title as the headline act. It feels as though this was predestined to occur at some point once Ferrari got its act together and now that it has, it's forced Mercedes to raise its game after competing against each other. Valtteri Bottas has more than served as a capable replacement for outgoing World Champion Nico Rosberg, and bizarrely, Rosberg's absence hasn't loomed large over the season.
For the future, F1's news peg could come with the emergence of more young – or revived – stars coming into the championship. The performances of Charles Leclerc in F2 and Lando Norris, the F3 teenager, have mouths watering; meanwhile a potential race return for Robert Kubica also has activated the hype train on full bore. Its post-2020 engine formula is also a talking point, although perhaps not immediately.
FORMULA E: The electric, supersonic manufacturer boom?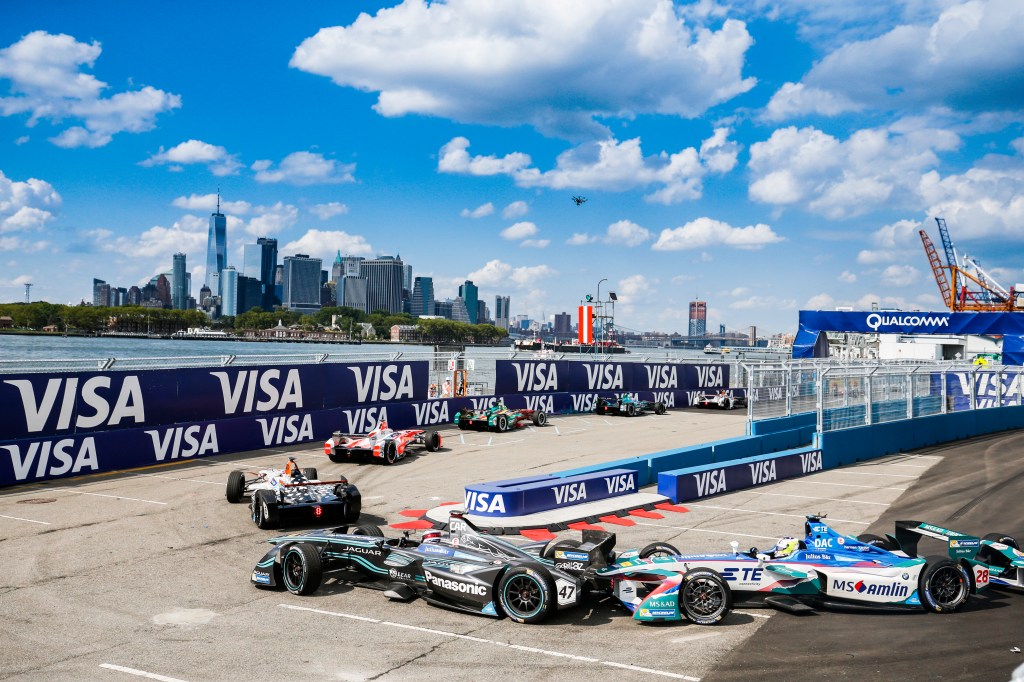 The FIA Formula E Championship has, in an incredibly short period of time, gone from a newly debuting mystery on the worldwide motorsport stage to a desired platform for manufacturers to enter into.
The recent confirmations that Mercedes-Benz (having also announced the end of its DTM program after 2018) and Porsche (having announced the end of its LMP1 program after 2017) will join the championship in future years, coupled with fellow German manufacturers Audi and BMW, and in addition to the already active manufacturers including Renault, Jaguar, DS, Mahindra and Venturi means this is now the "hotbed de jour" for manufacturers to develop electric technology to go into future road cars.
Quite how this sudden surge of manufacturer interest will further the series on a worldwide stage may come down to activation, as we've seen with booms and busts in other championships before. When a series has that high level of investment from sponsors or manufacturers, it takes off.
For the moment, while Formula E generates a wealth of internal buzz, it hasn't yet ascended to the level of international consciousness beyond its hardcore participants, media and fans. The fascinating perspectives about Formula E's evolution are outlined here in columns from Smith and Parker Kligerman, who were both in Red Hook for the New York City ePrix.
It's a championship to watch going forward because of all this new involvement, but it must guard against a spending arms race and also find a way to make electric racing "sexy" and "cool" – a bit beyond the current product it has offered on display. It says something about the sheer shock of how different this series is when its crash compilation video for season three produces the loudest moments on the circuit, rather than the racing itself.
FIA WEC/LE MANS: Reset needed following Porsche's LMP1 pullout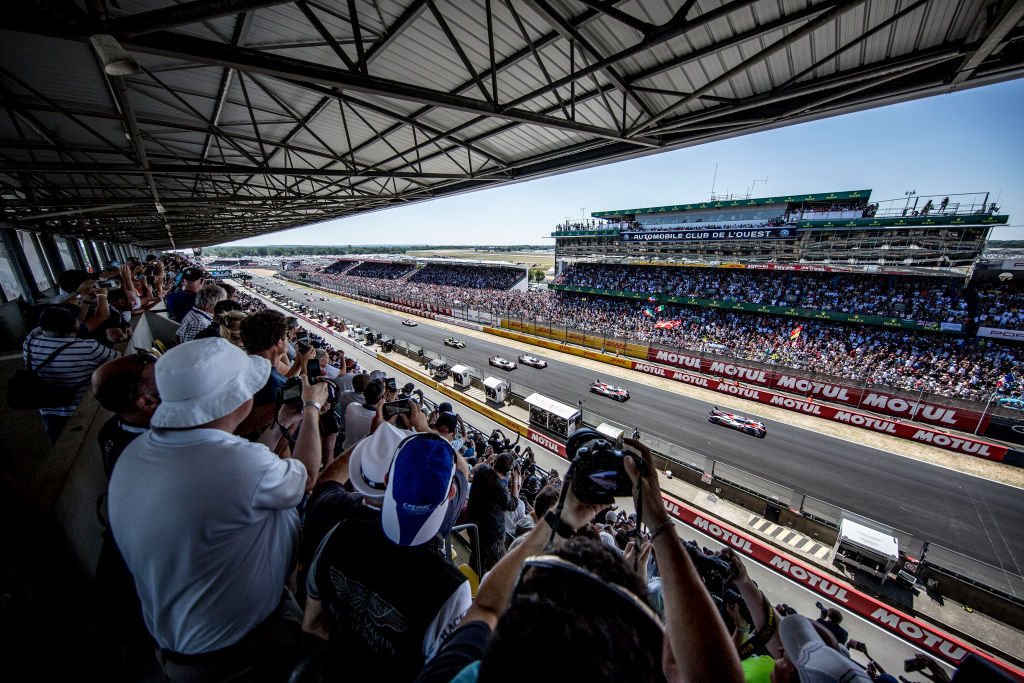 The writing has been on the wall for LMP1 hybrid the last couple years, as the evolution to the category all began after a fascinating few months in 2015.
By mid-summer 2015, a new LMP2 formula was introduced to debut this year, which reduced the number of constructors down to a maximum of four, but with higher top speeds having been produced from the standardized Gibson V8 engine. At the same time, at the 24 Hours of Le Mans, the LMP1 field featured 14 cars – a grid of three Audis, Porsches and Nissans apiece with a pair of Toyotas making up 11 hybrid entries, and three more privateer cars from Rebellion and ByKolles.
It's all evolved from there. Nissan, whose ultimately one-off front-engined GT-R LM NISMO never ran with a working hybrid system, announced the end of its efforts in December of 2015. That came as the VW "diesel gate" scandal was beginning to take earnest and take root across all the VAG's motorsport programs. It was always unsustainable that VAG would have competing manufacturers from under its parent company racing against each other; Audi's drawdown came first at the end of 2016 and now, Porsche has announced its to do likewise at the end of this year.
Toyota now stands alone within the LMP1 hybrid space, still devoid of a Le Mans overall win and even if it achieves one next year, with the asterisk it will have come only against privateer competition within the category. It's an unfortunate spot for the likable German-based team and Japanese manufacturer to be stuck in.
In its sixth season, the FIA WEC now meets a sincere fork in the road, with its road map to be announced next round at Mexico City a critical one to determine the next course of action for the championship without the majority of its marquee class present. Those next steps will determine whether the championship progresses forward down a sustainable, viable path or meet a similar fate as prior world sports car championships in the past.
IMSA, PWC: American sports car series look to seize their chances domestically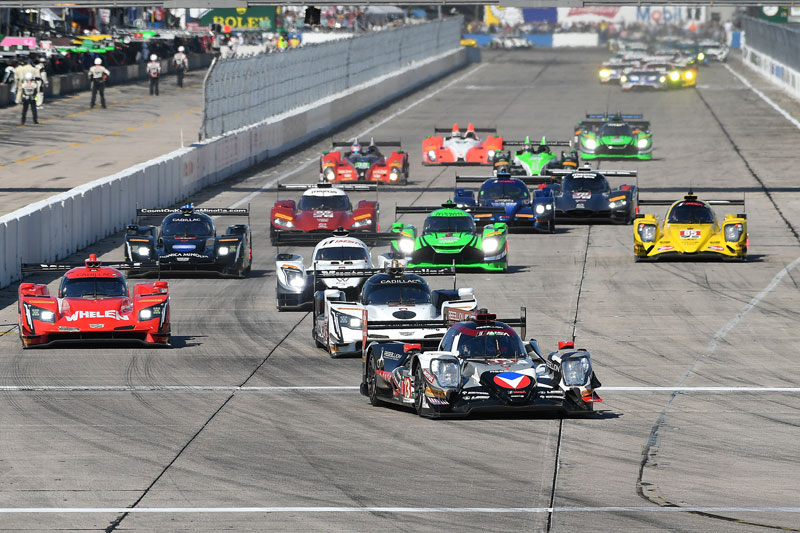 It'd be hard to chronicle a better month for IMSA, and its headline IMSA WeatherTech SportsCar Championship, than what has taken place in its last month. The confirmation of two marquee prototype programs in Team Penske with Acura and Joest Racing with Mazda add an extra degree of legitimacy after what's already been a successful debut year for the Daytona Prototype international (DPi) platform. A return to Mid-Ohio also is a strong news peg.
Meanwhile North America's primary sprint race sports car series, Pirelli World Challenge, has grown its car count by leaps and bounds – but it's also made a good thing that was easy to follow a bit more complex in recent years. As it continues to develop as a championship, it has to be careful not to loose the roots that made it so rich for growth in the first place, as it maneuvers or positions itself towards having more standalone weekends and SprintX races away from its classic, single-driver, 50-minute format.
The nice thing for both these series is there is room for both, and is avoiding overlapping, as they continue to evolve for 2018 and beyond.