Counting this Sunday's ABC Supply 500 (2:00 p.m. ET, NBCSN), four races remain in the 2017 Verizon IndyCar Series season. And while the season has seen nine different winners, there remain a handful of very prominent drivers who have yet to grace Victory Lane this year, with some even enduring winless streaks that go back several years.
Perhaps most prominent in this group is Chip Ganassi Racing's Tony Kanaan. The 42-year-old fan favorite has not signed with a team for 2018 and beyond, meaning he'll be keen to make an impression in the final four races of 2017.
Currently ninth in the championship, Kanaan's best 2017 finish is second at the Rainguard Water Sealers 600 at Texas Motor Speedway, and given that he was also strong at the Indianapolis 500, perhaps Pocono represents Kanaan's best chance for a victory, which would end a winless streak that dates back to Auto Club Speedway in 2014, before the year closes.
"Pocono is definitely the type of track that I normally thrive at, and the 'Tricky Triangle' is such an interesting place to race with the three completely different corners," said Kanaan, who has led 115 laps in his four prior starts at Pocono. "You have to get so many little things right to suit each corner, before you can really be successful. The No. 10 NTT Data Honda is definitely due for a win and Pocono would be a great place for that to happen."
However, Kanaan is hardly alone as a driver with something to prove before the year ends. Andretti Autosport's Marco Andretti has enjoyed an uptick in form over last year, and his speed has been evident on Friday and Saturday practice sessions quite often in 2017.
Yet, Andretti's strong practice pace has rarely translated into strong race results. A fourth-place finish at the Honda Indy Toronto remains his only top five of 2017, with sixth at Texas, seventh at St. Petersburg, and eighth at the Indianapolis 500 his only other top ten finishes, leaving him 13th in the championship.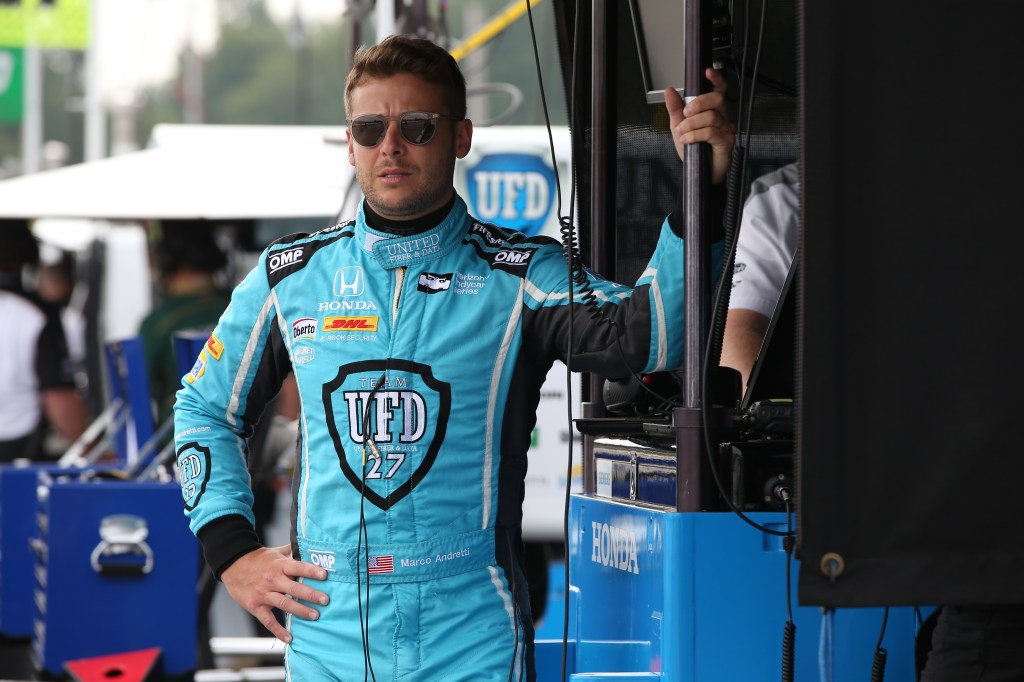 With Pocono his home race, and one he has previously excelled at (he sat on the pole in 2013 and led 88 laps before fuel strategy left him in tenth at the end), the 30-year-old Andretti is keen to break through at the 2.5-mile triangular oval.
"Pocono is an important race to me as it is a home race, and I will have a lot of family and friends at the track cheering us on," said Andretti ahead of the weekend. "United Fiber & Data is also based nearby, and it would be great to have a good result for Bill (Hynes), Chad (Taylor) and the whole UFD family. We've sat on the pole at Pocono but (have not finished) on the podium, so I can't help but feel like I have unfinished business in Long Pond."
Teammates Alexander Rossi and Ryan Hunter-Reay, too, head into Pocono looking for race wins, which would end long winless droughts for both drivers.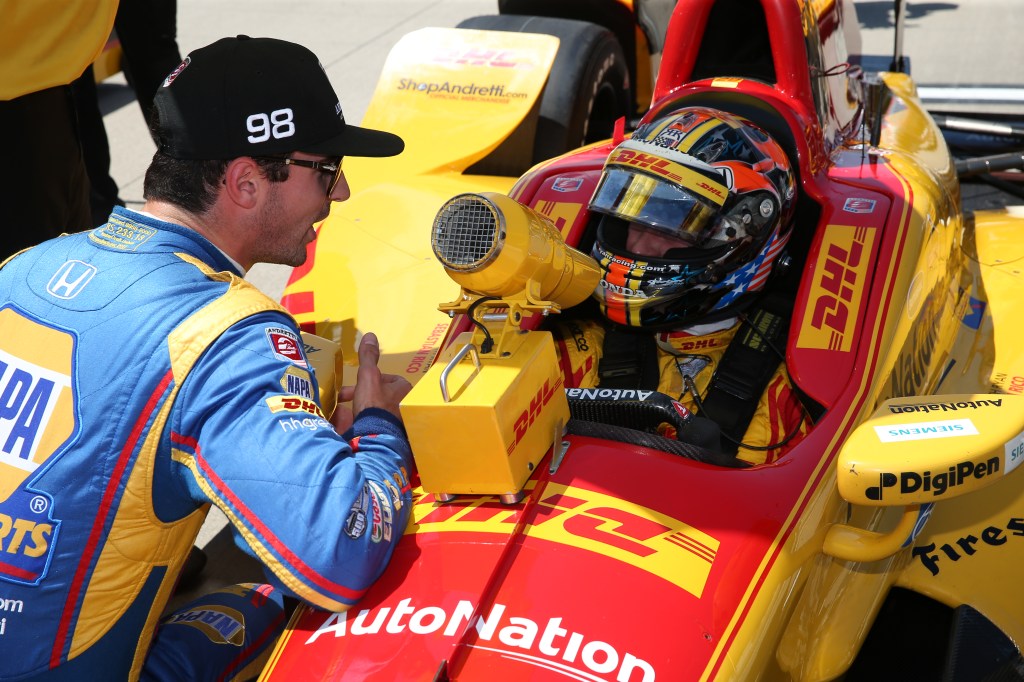 This season, Hunter-Reay has been riddled with bad luck and mechanical problems that leave him languishing in 12th in the standings with only five finishes in inside the top ten, a pair of third-place finishes being his best results and only podium results so far.
Hunter-Reay won this race in 2015 and may have repeated the feat last year if not for a mysterious electrical problem that surfaced late in the race. He eventually rebounded to finish third.
As a result, Hunter-Reay enters the weekend with something of a chip on his shoulder. "I've really been looking forward to getting back to Pocono. There's no doubt the DHL Honda has been very strong here the past few years. Last year's unfortunate electrical issue that occurred while (we were) leading sent us to the back of the field, yet we were still able to come all the way back through the field to finish third. As a team, we feel like we have unfinished business at Pocono. Certainly, one of our best chances at a victory over the past year slipped away, so we're looking for redemption," he asserted.
Rossi, meanwhile, has not won a race since winning the last year's Indianapolis 500. However, finishes of second at Toronto and sixth at Mid-Ohio Sports Car Course see him building momentum late in the year, and place him eighth in the standings at the moment.
He showed impressive speed at Indianapolis Motor Speedway and Texas Motor Speedway as well, meaning Pocono offers a strong possibility of Rossi battling for a win.
"Pocono is one of my favorite tracks on the calendar, and it is a special one with the whole Andretti family being from the area. We have some unfinished business to take care of this weekend from last year when our day ended prematurely after we felt like we had a car to win. This team always has something special for the superspeedways and since it is our last one of the year, we want to make sure to close this portion of the schedule out with a win for the No. 98 team," Rossi said of his chances.
As previously mentioned, IndyCar has seen nine different winners in an already ultra-competitive 2017 season. And given the prowess of the four aforementioned drivers – or say if the pair of Ed Carpenter Racing drivers, or another surprise first-time winner this year emerges –  it would hardly be a surprise if that number hit double digits at the end of the weekend.