After a few months off writing, Stefan Johansson's back with his latest blog after a whirlwind month-plus of news across various forms of racing.
The F1 and IndyCar veteran turned driver manager and seasoned observer of all things motorsports has touched on a number of the challenges all of racing faces in the upcoming months and years in this entry, his latest conversation with Jan Tegler.
—
Johansson first hits on a fundamental problem within racing: a tight regulatory box thanks to crazy amounts of technology, coupled with escalating costs.
"The fundamental problem in general for pretty much every level of racing is that technology has taken over. Everything is driven by technology," he writes. "Every racing series is driven by the engineering side instead of the drivers and the sporting side. The cars are far too expensive to run. All of the electronics, all of the aerodynamic development, all of the extra stuff which has become part of the cars today makes them massively more expensive to operate. Then we have all the various methods of simulation which effectively have replaced on track testing, this again is driving up the costs as all this equipment is constantly evolving, and anything involving R&D is never cheap.
"Not only are they more expensive as a whole, components are more expensive and the cars require three to four times the amount of people to run compared to what they used to. In the end, there's nothing left over due to the costs. The money's got to come from somewhere. Teams are operating more and more in survival mode, and as such they have to rely more and more on drivers bringing money."
—
The next fundamental question is whether race cars and road cars should have similar levels of relevance, or instead be completely separate. Hybrid technology has been en vogue for the last few years, for instance.
"Race cars are made to go fast as they always have been," Johansson writes. "Nowadays the main emphasis seems to be that road cars are supposed to save the planet, whether that's valid or not but that's the argument. Racing and road cars ought to be heading in two completely separate directions, if there is anything to be learned from Racing that could benefit the road car industry, great, but I don't think the focus should be on that.
"The whole concept with this technology – the philosophy of what race cars are meant to be now – is going completely in the wrong direction in my opinion. This insanely complicated and expensive hybrid technology really doesn't benefit anyone in racing. The development of the technology for road cars is already as advanced if not more than what we see in the F1 or LMP1 cars. So there's really no gain. Then you can look at the whole aerodynamic thing on top of it – useless for a road car.
"Part of the problem is the PR the manufacturers produce. Their PR departments have an agenda and of course there's the political side and that's another agenda. There are all of these marketing efforts and the racing is just the tiny little bit at the bottom of it. Everything has to conform to all of the non-racing agendas."
—
The visual, visceral appeal of driving is another point that Johansson worries has been lost in this era of engineering-driven machines.
"Anyone, even a layman with no knowledge of racing, can appreciate the effort and skill of a driver wrestling a car to make it perform as well as possible at the limit," he writes. "But a car that does almost everything for a driver, that's stuck to the road on a track with so much run off area that is virtually impossible to hit anything if you try too hard and go off, that any driver with a small amount of skill can jump in and get within half a second of a three-times world champion – that doesn't excite people. It doesn't have the same appeal."
—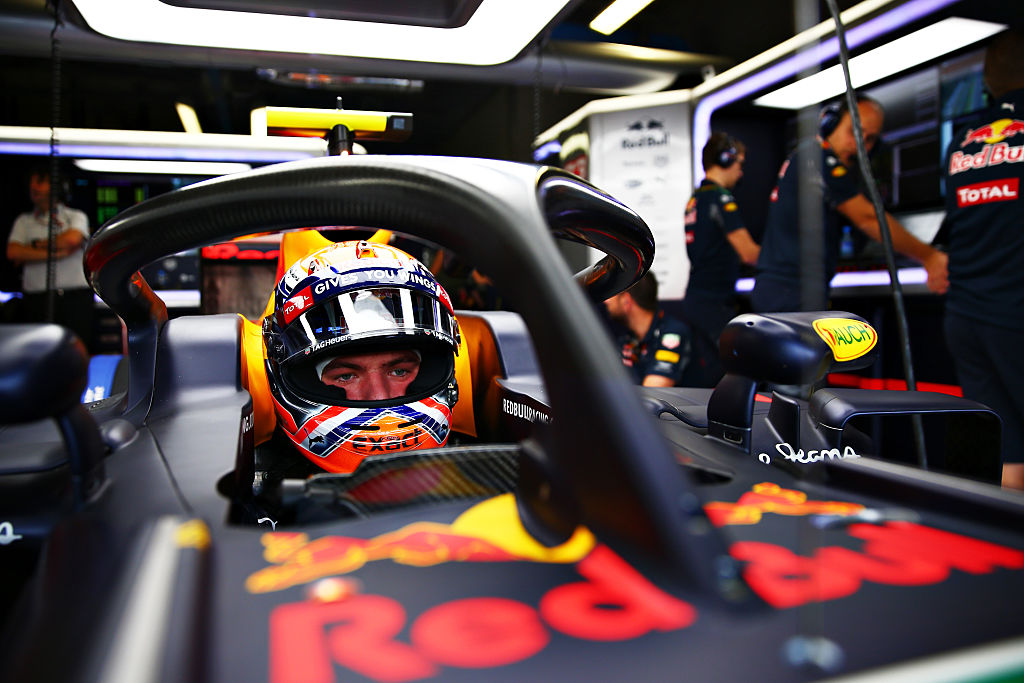 On the Halo coming to F1? Johansson offers this: "It's now also been confirmed that the Halo head protection will be mandated. It was an inevitable decision in my opinion, once the knowledge is there and it's for safety there's no turning back. It's a knee jerk reaction to something that should have never happened in the first place if any level of common sense had been applied at Suzuka when Jules Bianchi had his accident. But it happened, it was a freak accident and will in most likelihood never ever happen again, halo or no halo."
—
On IndyCar's new universal kit coming for 2018, he writes, "Aesthetically the new car certainly looks a lot better than the previous ones, it would have been nearly impossible to design one that could look any worse though. I guess this also fixes the disparity between the Chevy and Honda aero but what a pointless exercise the manufacturer aero kits were."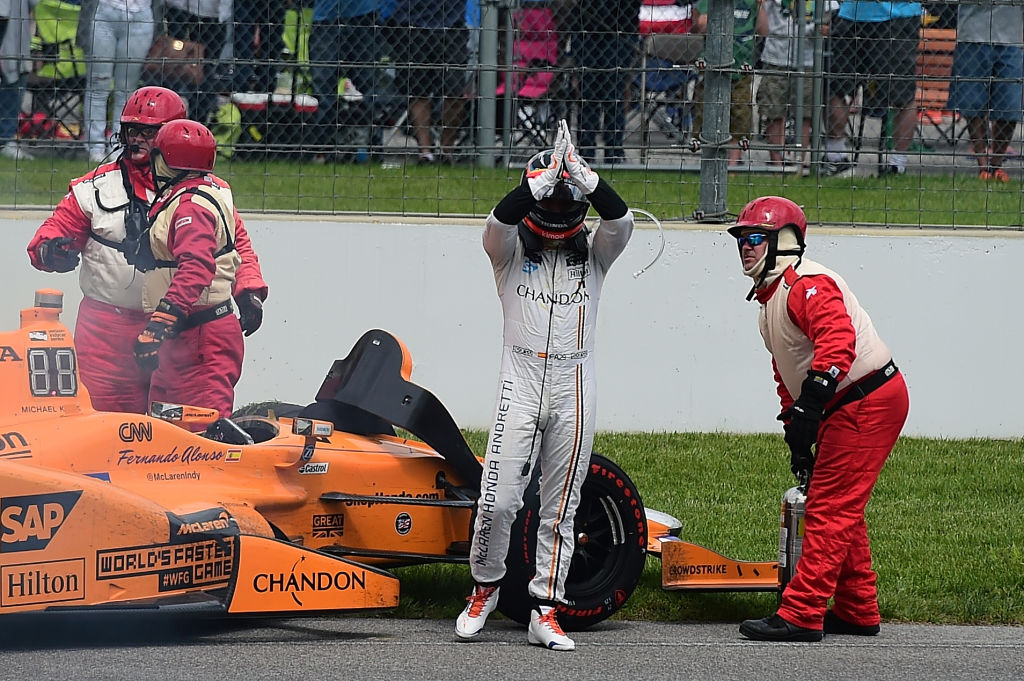 While noting the manufacturer spend, Johansson also notes how much buzz Fernando Alonso generated from his Indianapolis 500 bow: "If the penny hasn't dropped that maybe it's not new car designs we need, but instead a much bigger focus on the drivers, who are the heroes that people want to watch. The value of Fernando Alonso racing at Indy this year is probably the best marketing IndyCar has had for the last 20 years."
—
And on LMP1's demise within the FIA WEC as three of the four manufacturers from 2015 have all pulled out? "I can't see the WEC surviving. If Toyota follows Porsche what is there? What they should do is a pan-American/European championship of some kind. They should create some kind of hybrid series that brings IMSA and the ELMS together, spanning both continents.
"Look at Le Mans this year. The race was almost won by an LMP2 car at almost exactly 100 times less than the budget of the P1 teams – 100 times less! That should tell you something. Sports car racing has to be much more reasonable in terms of the costs. Look at the LMP3 class."
—
You can read the full blog post here, for even more insight.
2017 columns:
—
Additionally, a link to Johansson's social media channels and #F1TOP3 competition are linked here.